Kawasaki Ninja 300: Which Colour To Pick
Modified On Jun 2, 2019 By Benjamin Noel Gracias for Kawasaki Ninja 300
For 2019, the Ninja 300 gets 2 new colours taking total colour options to 4. We help you pick the right one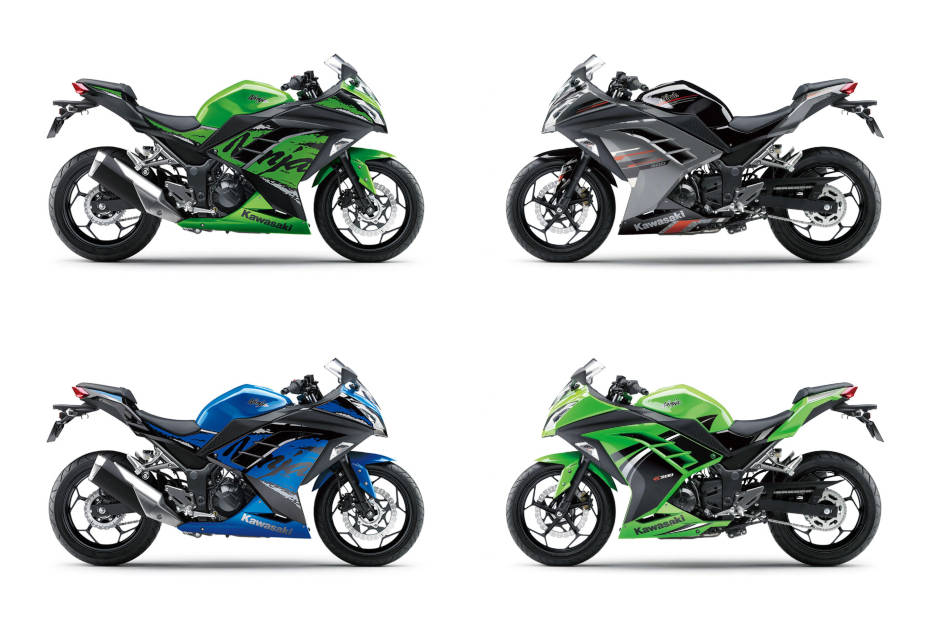 Kawasaki has introduced 2 new colours for the Ninja 300 at no extra cost. With this update, the Ninja 300 is now available in 4 new colours. We help choose the best colour option for you.

Lime Green/Ebony:
This light green and blue two-tone paint option was introduced last year and looked far better than the KRT green option it replaced. The busy livery surprisingly looks better in the flesh and is a good option if you want to buy the Ninja in green but with a youthful livery.
Also read: Kawasaki Sells More Than 1,300 Units Of Ninja 300 ABS

Lime Green:
While this new colour has a similar shade as the previous green variant, it has a cleaner livery. It looks more subtle compared to the other green colour option and should be your choice if you want the Ninja in its traditional green avatar but do not want to draw too much attention to yourself.
Also read: Four-Cylinder Kawasaki Ninja ZX-25R Under Development

Candy Plasma Blue:
Another fantastic colour option, this metallic blue shade is from the earlier MY 2018 paint offering for the Ninja 300 and gets the same livery as the Lime Green/Ebony colour version. Buy this if you are looking for the Ninja 300 with a unique paint scheme.

Ebony/Metallic Moon Dust Grey:
This new colour scheme is one of the best paint options the Ninja 300 comes equipped with. The metallic grey paint gets black livery with a hint of white and red accents for sportiness. It surprisingly makes the Ninja 300 feel more premium and that's why it is our pick of the lot.