KTM RC 390: Expert Review
Published On Jul 18, 2022 By Praveen M. for 2022 KTM RC 390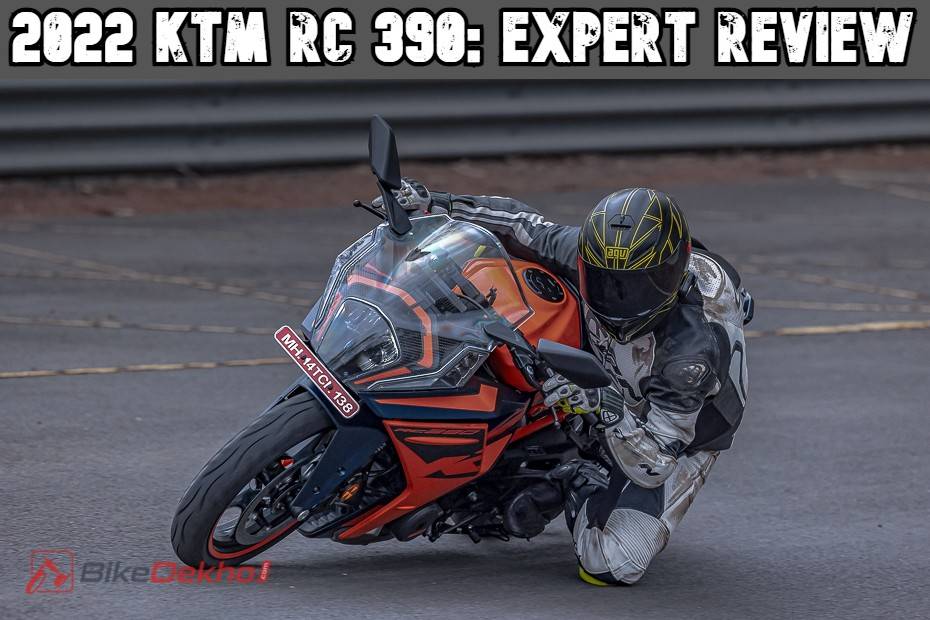 The KTM RC 390 was known to be an aggressive, focussed track tamer at an affordable price point. Then the Austrian made it even better with a host of upgrades for 2022. But how does it deliver in the real world?
Find out all about the new KTM RC 390 in these links:
Launch Story:

After several delays, the 2022 KTM RC 390 was finally launched in May. The supersport was launched at a price tag of Rs 3,13,922 (ex-showroom Delhi). Know all about the motorcycle in our launch report here. Oh, and it also gets the same adjustable rear monoshock as the international-spec model!
Image Gallery:

The KTM RC 390 not only gets mechanical and feature updates but also major design changes. Take a closer look at the bike in our exclusive image gallery here. You can also see how the bike looks in comparison with one of its fierce rivals, the Kawasaki Ninja 400.
Same Price, Other Options:

Does the new KTM RC 390 not float your boat? Well, you have several other options from different genres in its price bracket, and you can read all about them here.
First Ride Review: Likes And Dislikes:

We took the new RC 390 out for a spin at Bajaj's test track, and came back mighty impressed. That said, there were a few pain points too, and here's our likes and dislikes. You can also check out the same in a pictorial format here.
Road Test Review: Likes And Dislikes:

A test track is massively different from the real world. Wondering how the new RC fares where it matters? Here's what we liked and what we didn't.
KTM RC 390 vs TVS Apache RR 310 Real-world Performance Comparison Review:

The RC's closest rival is the TVS Apache RR 310, and we got a chance to test both the bikes thoroughly out in the real world. From mileage figures to performance and handling, here's how they fare.
Verdict:

At launch, the updated RC 390 commanded a premium of around Rs 36,000 over its predecessor, and with a few quality issues, the value-for-money factor is no longer there. But this is a motorcycle that's built with the heart and soul of enthusiasts, and more importantly, it's no longer a focussed motorcycle anymore. The updates have made this bike a capable machine both for weekend track days and weekday commutes. Summing up, its flaws can be overlooked and it is definitely a motorcycle that's worth buying with your hard-earned cash, if you're looking for a do-it-all supersport.