Triumph Unveils TE-1 Electric Motorcycle Based On The Speed Triple
Published On Feb 10, 2022 03:10 PM By Punya Sharma
With the R&D sorted out, the bike will soon go into the live testing phase

Last year in March, Triumph announced that its electric motorcycle had completed the second phase of development. And almost a year later, the British company has announced that the TE-1 electric bike project has also successfully passed through the third phase.
The completion of phase three signifies that the chassis, frame, and body of the TE-1 have all been finalised. And we're happy to report all of these take heavy inspiration from the Speed Triple 1200 RS. While it looks unmistakably sporty, we would've liked a slightly different take, though, considering this is Triumph's first ever EV.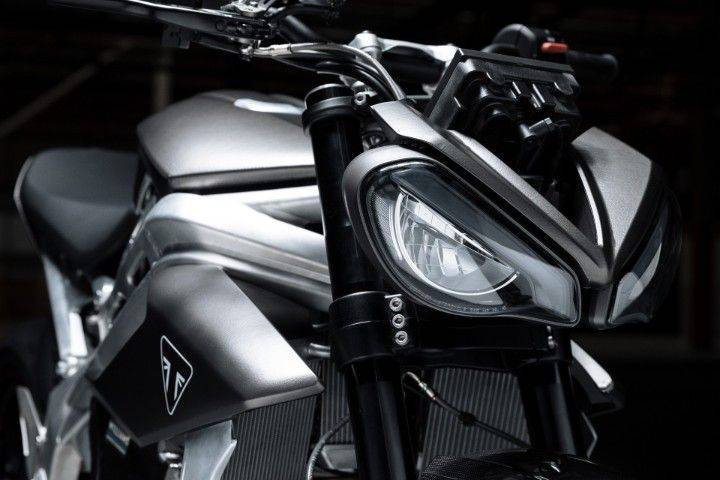 The TE-1 electric bike project is made in conjunction with UK-based Williams Advanced Engineering (WAE), who are also the minds behind the juicy bits of the bike. So the battery and motor are all sourced from WAE.

Speaking of the battery and motor, the TE-1 draws electricity from a 15kWh battery pack, claimed to offer 193km of range. As for the motor, it's capable of producing more than 500kW of power. But since this isn't realistic (or manageable) for a motorcycle, we expect the TE-1 e-bike to make class-leading numbers, albeit similar to the 180PS made by the ICE bike it's based on.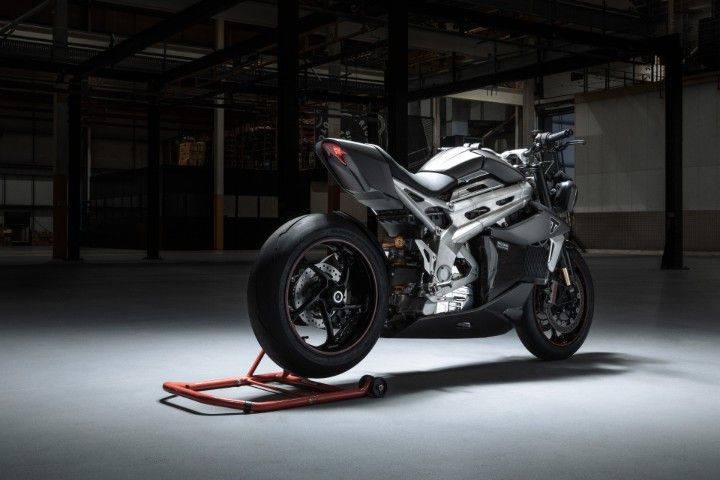 The TE-1 comes laden with top-shelf components like Öhlins USD cartridge forks, Brembo M50 monobloc calipers, and Triumph's motorcycle control software. Also, the bike tips the scales at around 220kg, or almost 22kg more than the Speed Triple's kerb weight.

So what's next? Well, the fun bits, as we say, and live testing as per official statements. The phase four tests will be performed in the next six months, post which we can expect a production variant in the overseas markets.

We may not see it in India, though, as performance electric bikes are not too popular here. However, what we will see here are the upcoming Bajaj-Triumph 350cc bikes which were spotted a few days ago.