Best Performance Bikes In India: Vote For Your Favourite Bike!
Modified On Jun 6, 2020 01:51 PM By Team Bikedekho for KTM 390 Duke
We've listed the best performance-oriented bikes from the 200cc-400cc segment which offer the best bang for your buck, but you get to decide the winner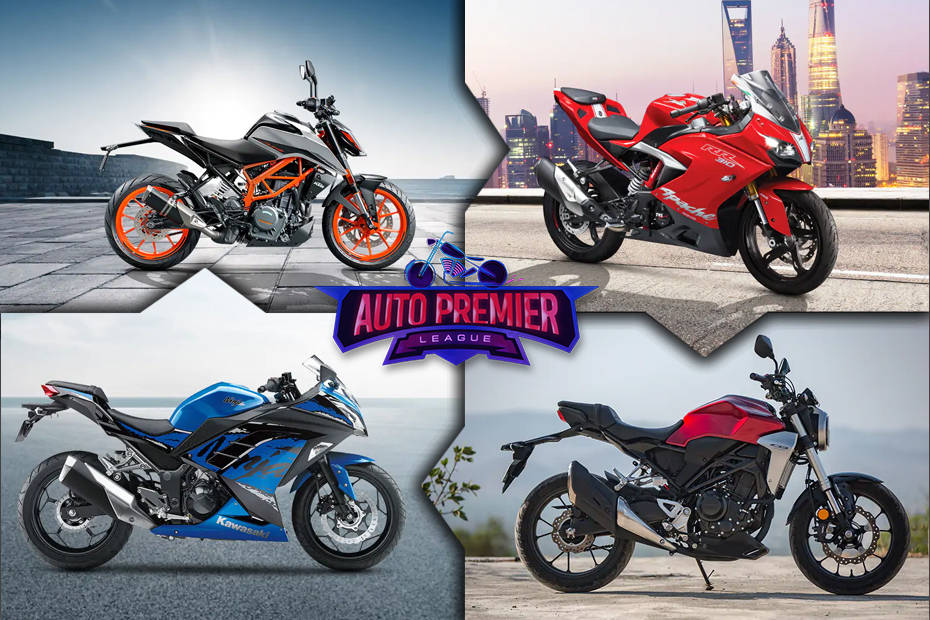 Hello and welcome to the Auto Premier League - India's only auto awards where you, the reader, stand as the jury and get to pick the best performance bike of the year. Now usually, we'd present these awards for new and exciting launches for the current year, but this time around we've taken a slightly different approach. You see, this list not only contains performance bikes but also a couple of unusual suspects, and that's because enthusiasts have grown to like bikes that are fast and nimble, as well as those that are high on displacement and on the heavier side.
Over the years, the entry-level performance side of the two-wheeler market has branched out into different genres catering to a wider target audience. Which means there are plenty of options to choose from.
For more information on the Auto Premier League, click here. To vote for your favourite bikes, head here to the voting page.
Royal Enfield Classic 350: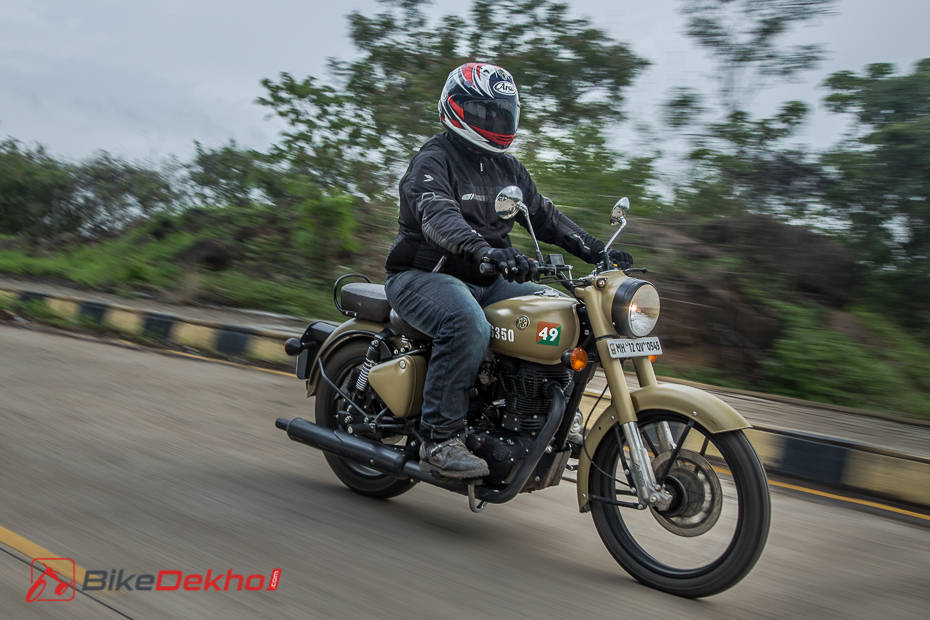 The Classic 350 is a modern representation of the iconic Bullet and the best selling bike in Royal Enfield's portfolio. Its retro appeal and thumping heart is what draws in die-hard Royal Enfield fans. While it isn't fast, it packs one of the largest engines in its segment. As they say, there's no replacement for displacement!
Pros
Beautiful classic styling
Aspirational value associated with the Royal Enfield brand
Torquey motor offers good low-end performance
Cons
Possibly the least refined engine in its segment
Reliability is also a big question
For more detailed information about the Royal Enfield Classic 350, click here: https://bit.ly/2zwBiTV
Jawa: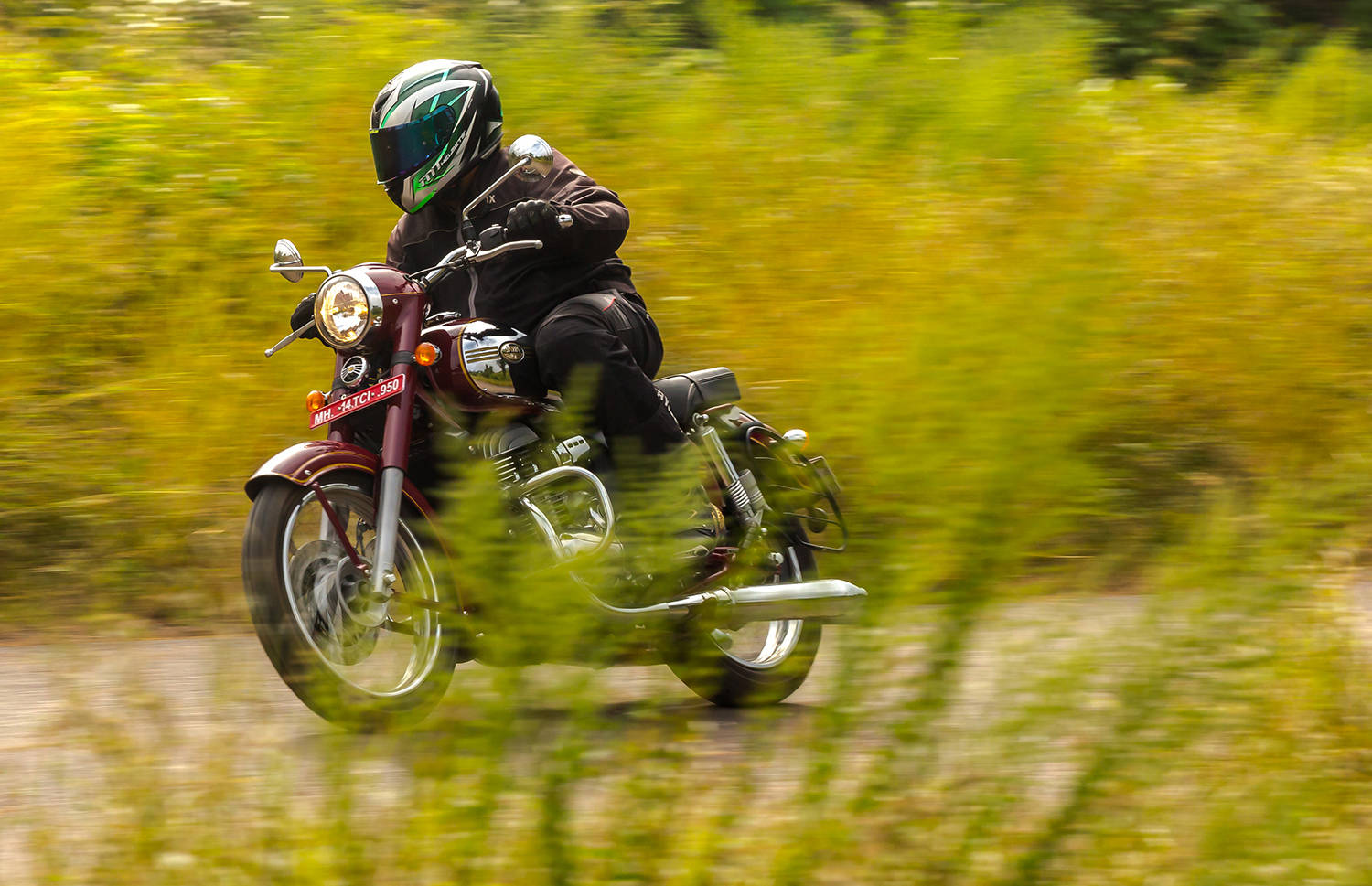 The Jawa holds similar aspirational value as the Enfield, but what gives it the edge over the Classic 350 is its sophisticated short-stroke liquid-cooled engine. It's a Mojo-derived unit which means it has to be kept on the limit to eke out every bit of performance. Combined with the light and nimble chassis, you have a bike that handles quite well too. Fine detail, when it comes to quality, is a missing though, and the speedometer is unreadable while riding.
Pros
Authentic Jawa styling
Good performance
Compact package makes bike easy to ride
Cons
Small and narrow seat
Spartan instrument console
Quality isn't too great
For more detailed information about the Jawa, click here: https://bit.ly/3exTBa7
TVS Apache RTR 200 4V: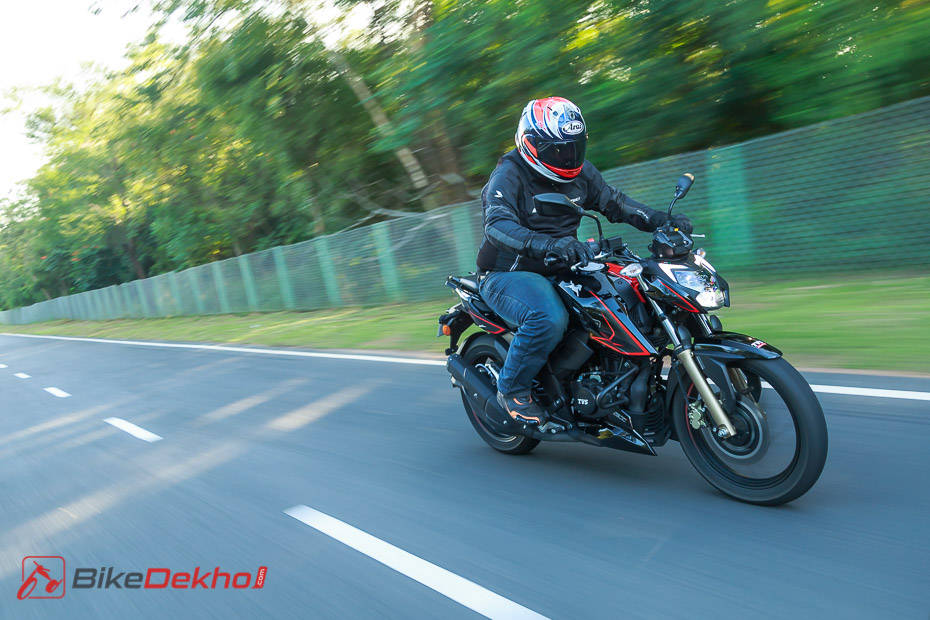 TVS has always bred performance-oriented motorcycles through the Apache series. The 200 4V ushered in a new era of RTRs packing more performance and refinement than before thanks to a 4-valve motor and excellent riding dynamics thanks to KYB suspension. It's sharp, quick, agile, and packs a host of features which makes it an excellent proposition, although now in its BS6 guise it has become rather expensive.
Pros
Sharp design
Comprehensive and easy-to-read digital speedometer
Optional Pirelli rubber
Cons
Lack of sixth gear
Wide turning radius
For more detailed information about the TVS Apache RTR 200 4V, click here: https://bit.ly/2TRt9QR
KTM 200 Duke: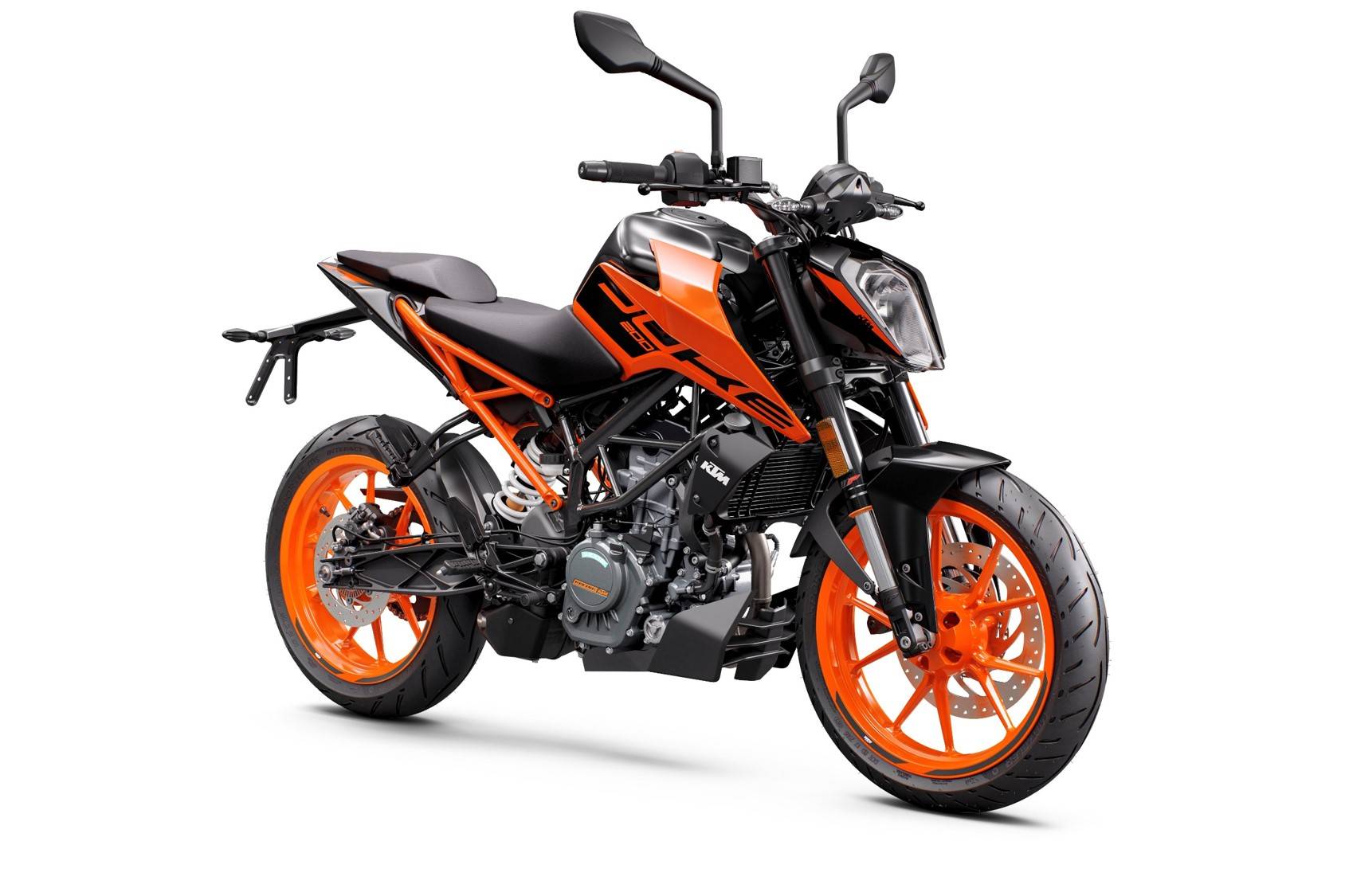 KTM started its journey in India with the 200 Duke. The bike has come a long way since then and still is the company's most sold model in the country - a go-to for pretty much all enthusiasts who want to begin their journey on KTMs. For 2020, the bike features a sharper design language, a BS6 heart, and revised ergonomics. But the selling point for the 200 Duke is its performance and handling. By far the best in its segment.
Pros
Best-in-class performance
High-spec cycle parts
Cons
High asking price
Aggressive motor might be a handful for new riders
For more detailed information about the KTM 200 Duke, click here: https://bit.ly/36MxQRe
Suzuki Gixxer 250: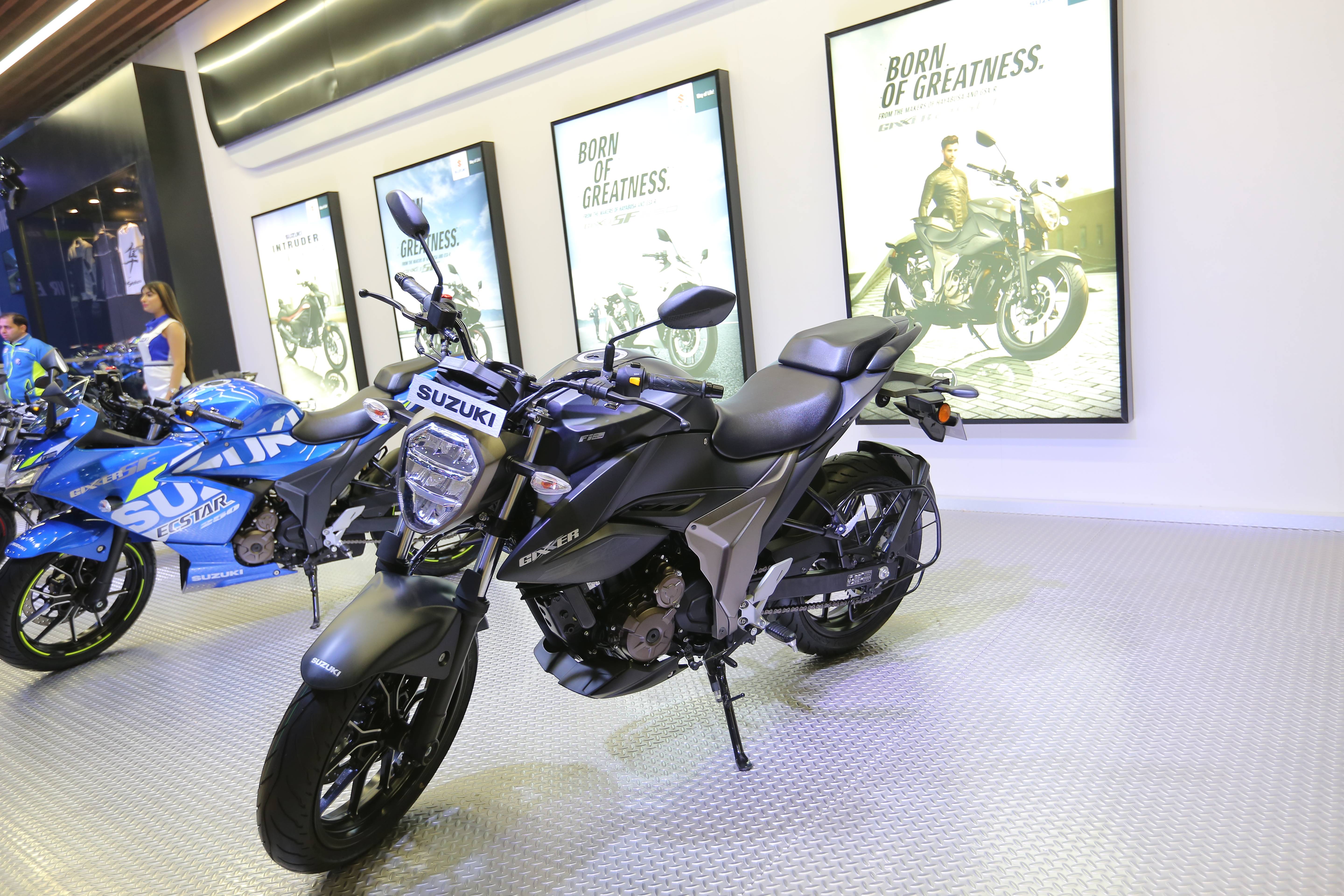 With the success of the Gixxer series, Suzuki India moved away from commuter motorcycles and focused its intent even more on performance bikes. And from that, last year, we got the 250cc iteration of the Gixxer.. Arguably the best do-it-all 250cc bike in the Indian market, the Gixxer 250 uses a brand new quarter-litre engine that has the unique distinction of being purely oil-cooled. While it may not be the best looking bike in its class, it's definitely a brilliant handler. The engine offers enough grunt while the chassis eggs you to push the bike to its limits. In fact, it feels livelier than the KTM 250 Duke.
Pros:
Peppy motor
Chassis exudes confidence
Radial tyres offer enough grip while leaned in
Cons:
The seat makes you lean into the tank which is a bit uncomfortable
LED headlight lacks throw and intensity
For more detailed information about the Suzuki Gixxer 250, click here: https://bit.ly/2B4n2Sv
Bajaj Dominar 250: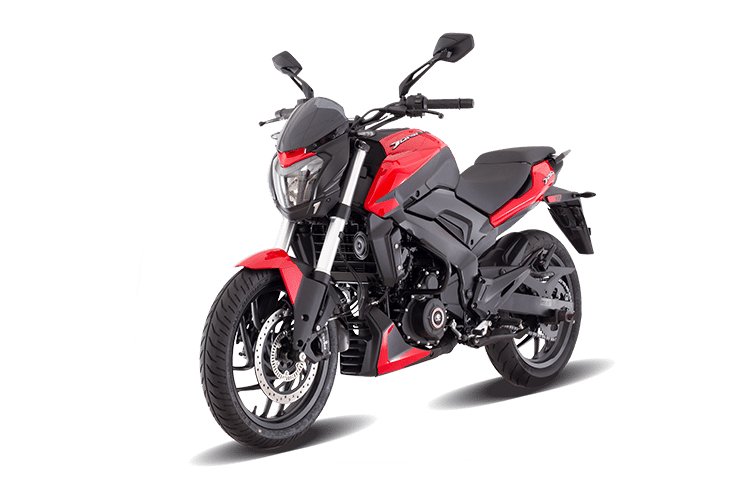 Ever-increasing costs due to new safety standards and emission norms have made the once-affordable Dominar 400 quite expensive. Here's where the smaller 250cc Dominar comes in. It packs similar features and mechanicals as its elding sibling but gets a smaller KTM 250 derived liquid-cooled motor. This helps it undercut the Dominar 400 by Rs 34,751? and makes it more accessible to the masses.
Pros
Gets a smaller engine with the same set of features as the Dominar 400
Comes with premium mechanicals like an upside-down fork and a radial caliper up front
Cons
Split instrument console is a little difficult to read
Heaviest bike in its class
For more detailed information about the Bajaj Dominar 250, click here: https://bit.ly/3erVEwe
Kawasaki Ninja 300: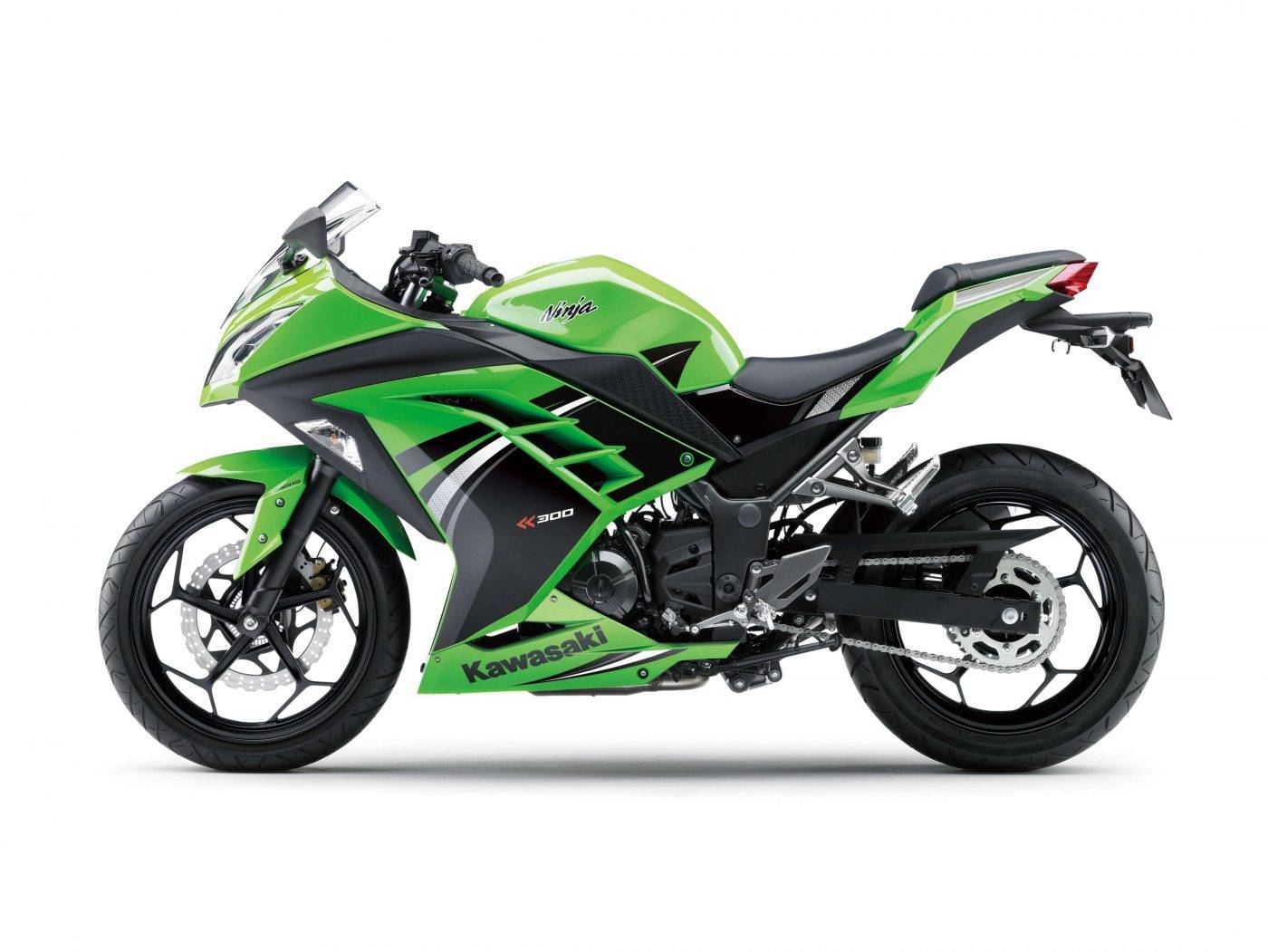 The localisation of the Ninja 300 makes it an irresistible option. Granted, the design is beginning to get a little long in the tooth now and it even misses out on features, but it's powered by a sweet, refined little parallel-twin engine backed by Japanese reliability. The bike handles well too.
Pros:
Butter smooth parallel-twin engine
Attractive pricing
Cons
Lack of features compared to its competition
For more detailed information about the Kawasaki Ninja 300, click here: https://bit.ly/3gu7PKZ
Honda CB300R: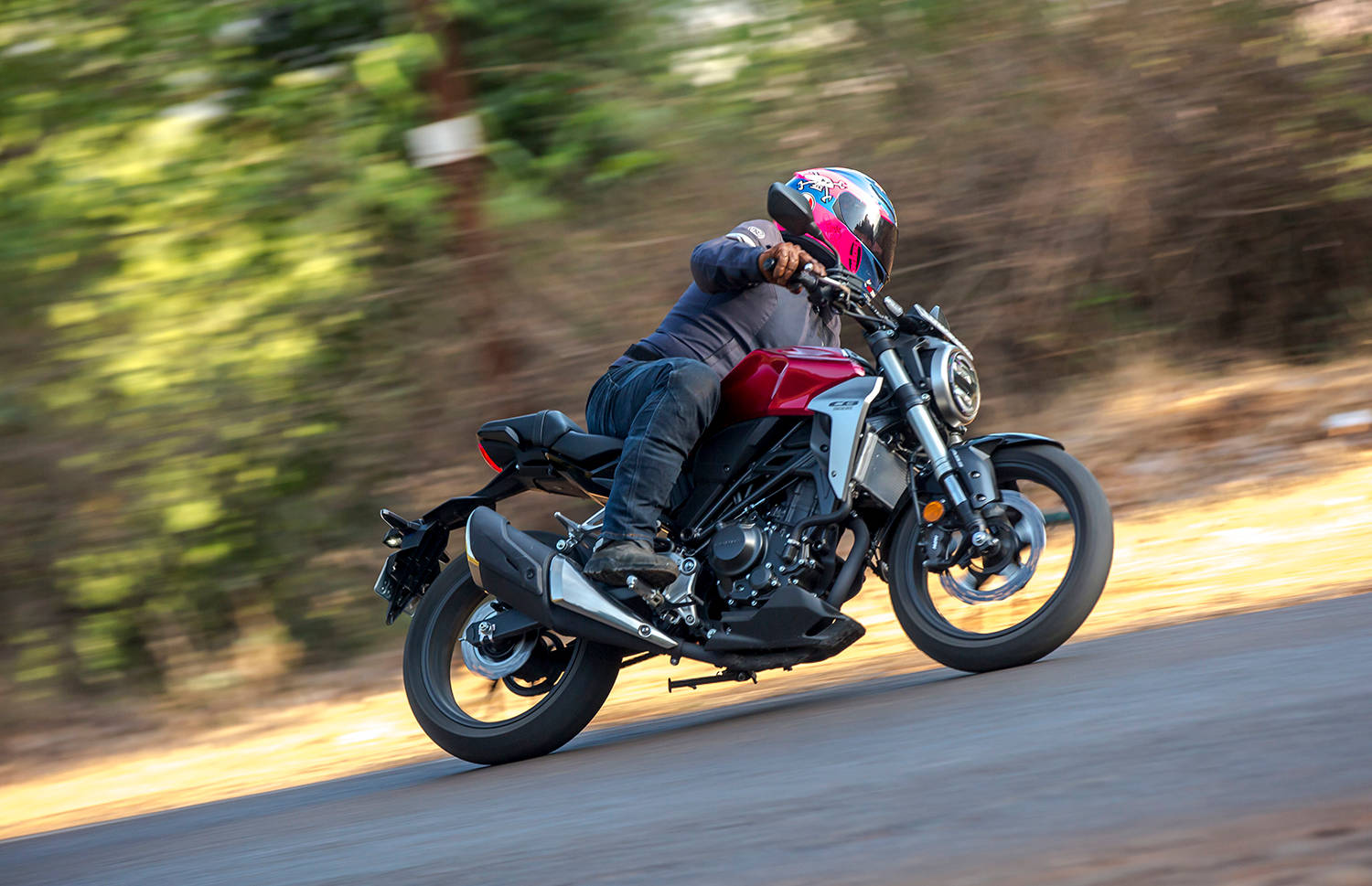 After years of giving us the nearly unchanged CBR250R, Honda finally dropped the baby Fireblade and has brought in the CB300R. It's properly modern and features the brand's 'Neo Sports Cafe' design language. There's a lot going for the bike from its look, build quality and low seat height to its performance and handling. To top things off, its surprisingly well priced for a CKD motorcycle.
Pros
Fantastic looks and premium feel
Good low-to-midrange performance
Low seat height and lightweight
Fantastic fuel efficiency
Cons
Tiny pillion seat
Compact dimensions, looks like a small 150cc bike
For more detailed information about the Honda CB300R, click here: https://bit.ly/3eoetAm
KTM 390 Duke:

The KTM 390 Duke has been the undisputed king in the performance segment up until now. The extensive list of positives mentioned below should paint you a picture. It's brutally fast, offers razor-sharp handling, packs the best kit in its class, and offers some segment-first features. This is one bike that showed the world that "exciting" doesn't need to be "expensive" and stays true to this mantra even though the current BS6 model is quite a bit more expensive than the original..
Pros
Aggressive styling makes it stand out
Sharp handling
Gets TFT screen with smartphone compatibility
Offers best-in-class power-to-weight ratio
Cons
Poor NVH levels
Stiff ride quality
Engine heat is still an issue
Mechanical quick-shifter has its set of hiccups
For more detailed information about the KTM 390 Duke, click here: https://bit.ly/3eyEhK3
TVS Apache RR 310:

The first-gen Apache RR 310 was plagued with vibration issues which put off a lot of buyers. However, TVS managed to tone this down to some extent with the 2019 model. But the icing on the cake is the 2020 iteration which not only gets rid of the engine vibes to a large extent, but also brings with better hardware and electronics. This now brings the RR 310 within spitting distance of the KTM 390 Duke in terms of value for money.
Pros
Comfortable for everyday use
Electronics make it better to use on the street and track
Is now fairly re
Cons
Price is now almost on par with the KTM RC390
High pillion seat is still not very user friendly
For more detailed information about the TVS Apache RR310, click here: https://bit.ly/3erYktN