Seating is quite comfortable for the rider
Seating is quite comfortable for the rider
Happy_New_Year_2019

MouthShut App

FREE - On the Play store
OPEN

Harley Davidson Street 750
4.2
93% 1,001 Votes
summary

write review

info
Get On Road Price
Photos & Videos
+43
Summary
Harley Davidson Street 750
MILEAGE:


COMFORT:

RELIABILITY:


ROAD GRIP:

APPEAL:

PRODUCT RATING
1 2 3 4 5
4% 2% 16% 29% 49%
Reviews
Most Helpful
Latest
Rating
Popular Glenn Jimson
Jun 05, 2014, 8745 Views
ROD
The American Dream
Who would have thought that Harley-Davidson, one of the most prestigious bike makers in the world, after a gap of almost 14 years, would launch a new model and make it in India. After a long wait I finally got to ride a Harley for the first time in my life. I went on a trip to Nelliyampathy hills, just around 70kms from Thrissur.Thanks to the bike owner Alex Jose for the motorcycle and more so for the detailed information he provided.This trip has been the highlight of the year for me so far. Here is what I felt regarding the motorcycle.

**Looks:**

The street 750 is a big bike when compared to our Indian cruisers but not as Big or wide as the Higher end Harleys. Its is not the typical Harley look as there is hardly any chrome on it. The engine and silencer are Black powdercoated. The Dark metallic red paint job was also excellent. It is a muscular bike and a sure head-turner. Also it comes with daytime running lights and LED tail lamps. It comes with a teardrop shaped fuel tank with the fuel lid set to one side of the tank instead of being placed on the center like most bikes. When it comes to the console, there is only one single unit containing speedometer, two trip meters, odometer and fuel indicator, prominently displayed and reading up to 180kph. There is no tachometer or clock. The Street 750 comes with plush feeling, high quality grips, as on all Harley bikes, but I found the motorcycle switch-gear looked ordinary but had a soft feel to use. The rear view mirrors could have offered better vision too, because you will have to move your elbows out of the way to see enough behind the bike. Another problem was that a lot of electrical wiring is visible and Harley-Davidson could have better concealed them.

**Performance and Handling:**

The 750 comes fitted with a brand new 750cc 4 stroke engine twin cylinder engine with fuel injection. The engine comes with liquid cooling and hence has a huge radiator upfront. The engine generates a torque of 60Nm@4, 000rpm, and we expect maximum power to be about 55-60 bhp although I cant be sure since HD does not reveal BHP figures for any of their bikes. It has a 6 speed gearbox and shifting ok. I felt that up shifting on the motorcycle was a bit hard and Alex agreed saying that it was a problem that many of the Harley owners were discussing about at the service center.The power is transferred to the rear tyre via a toothed belt and not a drive-chain as seen on most other bikes. On starting the bike I realized that the sound was not as profound as its bigger brothers. It is a more muted sound but fortunately for those who prefer loud exhausts, like me:), there is an option to buy the Screaming Eagle exhaust kit from HD, although I am not sure of its price. At 220Kgs, I felt the bike to be heavy and difficult to maneuvre in heavy traffic conditions and in parking situations . But that may be because I am used to riding a unicorn which weighs around 70kgs less. Alex, who has ridden bigger harleys said the exact opposite of what I felt, saying that the 750 was very light and easy to control for an HD motorcycle. It is an entirely different beast on the highways, and with a slight twist of the throttle, we were flying down the NH47 thanks to its 60Nm torque.We managed to touch 130Kmph easily. 0-100 takes only about 6 to 7 seconds. The street 750 handles curves with ease and you can lean without fear of its footpegs scraping as it has 140mm of ground clearance. The suspension set up is also nice, and they absorb most pot holes and speed bumps with minimal effort. Seating is quite comfortable for the rider, but things get a bit scary for the pillion as there was no grab-rail and the person driving pillion ended up having to hold on to the riders's hips, which I personally find very distracting because I am quite ticklish.

**Brakes and Tyres:**

For a country such as India that has bad weather and even worse roads, you would expect a company of Harley Davidson's repute to not cut corners. Unfortunately, this is one of the areas where cost cutting is evident. Even though the 750 is equipped with front and rear disks, and they do a decent job, the manufacturing quality is poor. HD uses brakes provided by ENDURANCE which have such poor build quality that even bajaj stopped using them on their pulsar models and opted to go with BYBRE and this was way back in 2008. Coming to the tyres, the 750 comes factory fitted with the MRF nylogrip zapper FS on the front and the Nylogrip zapper Y at the rear, Which is the same tyres used on my unicorn and other commuter motorcycles like gs150r, hunk and cbz, albeit the ones on the harley are slightly wider. On other Harley bikes, michellin tyres are used. How do you justify putting Rs2500 tyres on a motorcycle costing 4.5 lakhs.

**Now to the positives**

1) Price - At an onroad price ranging from 4.5 to 4.9 laks depending on your location, this is a dream come true for so many enthusiast bikers in India. Until now, a Harley would set you back in excess of 8 lakhs, and there are not a lot of people who have the financial muscle to spend that kind of money on a motorcycle.

2) Mileage - The 750 returns a reading of anywhere from 22-26kmpl. Not bad for a 750 cc motorbike, considering bikes like the 500cc RE continental gt return only a slightly better 27-30kmpl.

3)comfortable seating and handling for the lone rider.

4)An extremely well performing engine, that does not feel strained unless taken to the absolute limit. Overtaking and cruising at speed above 100 is a breeze. There are hardly any vibration felt.

5)liquid cooled engine.

6)Paint quality is top notch.

And here are the small problems I felt regarding this bike

1)Exposed wiring and hosing. HD should have sorted this out since small things like this bring down the overall quality of the bike.

2)Tyres and brakes could have been better.I agree Michellins would cost 2 or 3 thousand more than mrf's but with a bike this heavy and powerful, you wouldn't want to take risks when it comes to safety. Also the lack of ABS is a big miss. They could have atleast provided it as an option

3) Pillion seat not as comfortable to sit and nothing to hold onto the bike except for a small seat strap.

4) Most of us feel the headlight cowl actually spoils the looks of the bike. Can be easily taken care of by removing it as it is just held on by a couple of screws.

At a price of 4.5 lakhs onroad kerala, this bike is total value-for-money. It's a landmark bike, not just for Harley, but for the expanding and evolving Indian big-bike market. The Street 750 makes a solid case for itself, offering better value-for-money over not just every other Harley-Davidson bike, but almost every other big-bike today available in our market. This bike would have been world class if Harley would have taken care of the minor niggles. I am sure prospective buyers wouldn't mind paying an extra 15 or 20k for the added quality, better tyres and abs. With time, hopefully Harley will correct its mistakes. Even still the Street 750 is the undisputed king when it comes to sheer volume in the big bike segment. Remember, when you buy a Harley Davidson, you are not just buying a bike, you are buying a dream. Cheers!
Harley Davidson Street 750 User Reviews
Write a Review and Win
An iPhone 7 every month!
Rate the Bike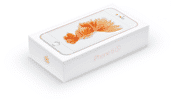 All (27)
Engine (9)
Suspension (8)
Comfort (7)
Speed (7)
Seat (6)
Torque (6)
Rear (6)
More ...
I have taken the delivery and day 2 was able to complete 1500Kms, Below is my expectation vs fact : .....Read More

It's a good bike for both long and short distance travel. You don't feel tired on long rides. Vehicle design and the.....Read More

My favourite bike is the Harley Davidson street 750 the Vivid black model. It is a cruiser bike and is economical.

I am writing this after 23month of use. Back Break has a serious problem it suddenly stops working while driving.....Read More

Harley Davidson Street 750 has got a great pickup and it is awesome. Hits 180 kmph within seconds. The mileage is.....Read More

View All Harley Davidson Street 750 Reviews
Harley Davidson Street 750 Road Test
Other Harley-Davidson Bikes
*Ex-Showroom Price in Delhi
Top user reviews on Harley Davidson Street 750 competitors
*Ex-showroom price in Delhi