Royal Enfield Interceptor 650: Pros, Cons & Should You Buy It?
Published On Apr 14, 2019 By Jehan Adil Darukhanawala for Royal Enfield Interceptor 650
Here's what clicks and what doesn't on the Enfield twin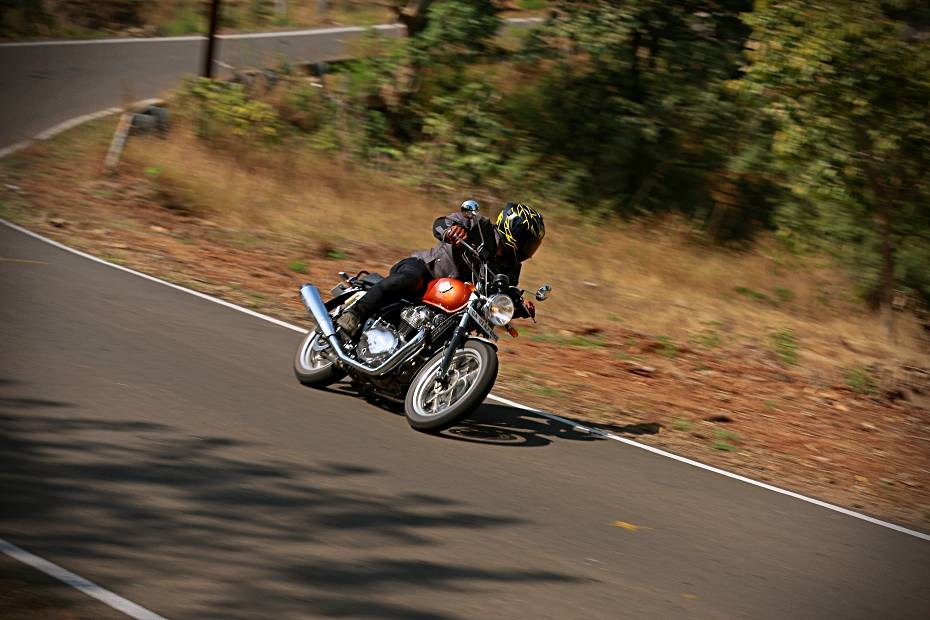 Royal Enfield took a big leap forward with the introduction of the 650 Twins. Not only is the Interceptor 650 aggressively priced at Rs 2.5 lakh (ex-showroom), but with the twins Royal Enfield has also ironed out a lot of issues plaguing older models. It is selling like hot cakes too. But it isn't perfect, just not yet. Here are few areas where it excels and where it could have done better.
Pros:
Buttery smooth engine

Royal Enfield has worked hard to produce a parallel-twin worthy of its British roots. The 648cc parallel-twin with a 270-degree offset crank is one charming motor. It is super torquey with adequate low- and mid-range grunt. You can sustain speeds in the 120kmph area with no vibes affecting the riding experience. This velvety smooth experience continues in the city at slow speeds of 40-45kmph as well.
Brilliant brakes

We could have never envisaged that a Royal Enfield motorcycle would ever outperform a KTM 390 Duke when it comes to braking. But the Interceptor does. Equipped with double sintered brake pads at either ends, the Interceptor managed to impress us greatly.
Superb value for money


With such an aggressive pricing strategy, Royal Enfield has forced everybody to go back to the drawing board as the Interceptor is the most affordable twin-cylinder motorcycle in the country. It is nearly Rs 50,000 cheaper than the next twin-cylinder motorcycle (the Kawasaki Ninja 300) available in India.
Cons:
Awkward seat shape

The stock seat on the Interceptor is just too soft as heavy-set riders tend to squish and buckle a lot in the saddle during acceleration and deceleration. It is definitely a pain on long rides. Plus, the pillion seat is on a really awkward contour as he/she tends to slide on to the rider or fall back while resting their tail bone on the rear grab-handle. Enfield does offer a Touring seat as an accessory which is a bit stiffer. It should be able to solve the rider's problem, but the shape of the pillion section remains the same.
Wide rider footpegs

This is one sore spot on the Interceptor as your shins do end up hitting the pegs. The pegs have been pushed out because of the wide engine. As a result, when you do arrive at signals or have to move the bike around for parking, the pegs cause a bit of a hindrance. There is no way around this and you will need to get accustomed to them.
Stiff ride quality

Riding over smooth roads, the Interceptor feels ultra smooth. However, go over a sharp bump and that rear end just snaps back at you. It bottoms out quickly and the rebound damping is too quick. So our advice is to be wary of that rear end.
Should you buy it?

A resounding yes! There is no doubt in our minds that the Interceptor 650 is the best motorcycle that has rolled out of the Enfield factory. We would recommend you to get one in a heartbeat if you were looking to get yourself a mid-displacement motorcycle. But you will have to wait for long to get your hands on one as the waiting period is lengthy. Know more about it here.