Multiple Ola S1 Pro Suspension Failure Reports Surface
Modified On May 31, 2022 12:26 PM By Aamir Momin for Ola S1
After the fire and reverse function incidents, there are now many reports of the EV's front giving up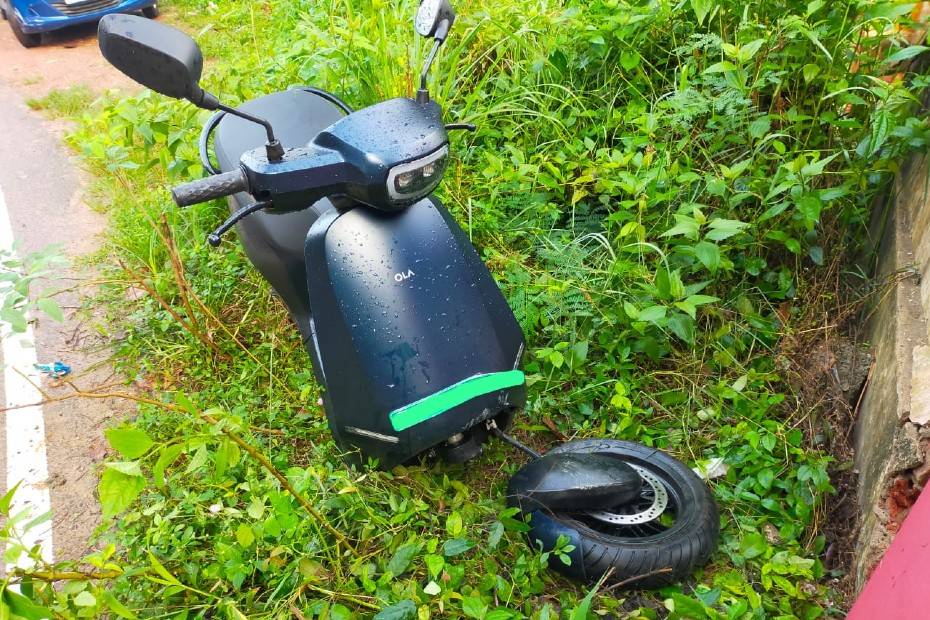 After the fire incident and the electric scooter erroneously going in reverse at full speed, there is a new issue with the Ola S1 Pro, and this time it is grave. There have been multiple reports of the front suspension of the EV collapsing at the slightest collison and resulting in injuries to the rider(s) and Ola Electric's customers have taken to Twitter to speak out.
The Ola S1 Pro is suspended on a single telescopic suspension unit up front, and from what can be seen in the images, the e-scooter uses a forged block metal strip as the suspension arm which has cleanly broken off from the wheel.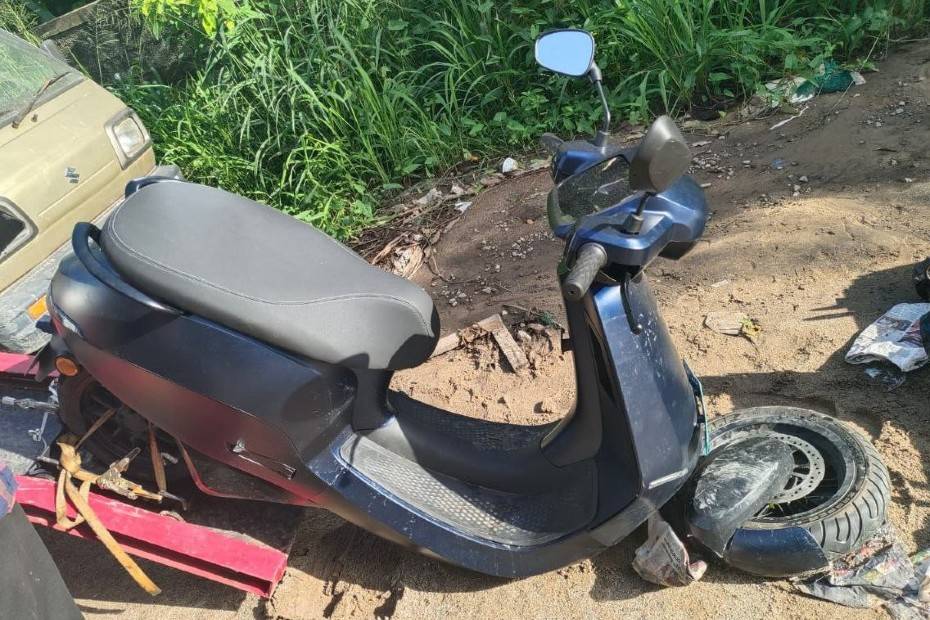 An Ola customer, named Anand Lavakumar, on May 25, shared via a tweet that his Ola S1 Pro scooter collided with a wall while riding at 25kmph in Eco mode resulting in the front fork giving out, which he claims caused multiple injuries to his brother's head and face. He further added that there are more users who have faced this issue.
My OLA's front fork got collapsed while hitting against a wall at 25kmph in Eco mode along an uphill Some other users also faced similar issues with the front fork My brother just escaped from very serious head injuries but then also got a deep cut on his face @bhash @OlaElectric pic.twitter.com/W689gOVxYQ

— ANAND LAVAKUMAR (@anandlavan) May 25, 2022
Apart from this accident, more reports of the e-scooter's front suspension failure are popping up on social media and across the internet in general. Here's what Ola Electric has to say about the incidents: "Vehicle safety & quality standards are of paramount importance at Ola. Ola today has more than 50,000 scooters on the road. So far, our scooters have travelled over 45 million cumulative km on Indian roads. The recently reported incidents of front fork breakage are due to isolated high impact accidents. All our scooters undergo rigorous quality and performance assessment across different terrains and riding conditions in India."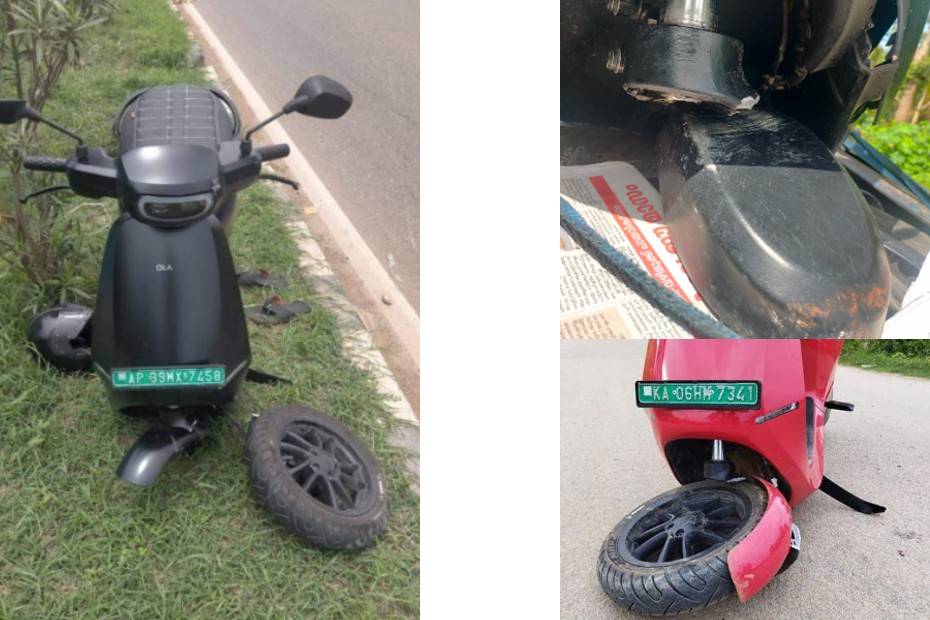 In April, an Ola S1 customer had been involved in an accident which resulted in the front wheel popping out of the scooter. But at the time, the incident was said to be the result of a head-on collision with another vehicle.
Following the fire incidents the EV manufacturer had recalled 1,441 units of the scooter for a thorough checkup. Apart from that, the e-scooter has also been found to have issues like sudden drop in range, starting problems and it randomly selecting reverse mode. We hope that these issues are rectified by the EV manufacturer at the earliest.