Ola S1 Pro Electric Scooter Breaks Apart…
Modified On Apr 18, 2022 04:51 PM By Aamir Momin for Ola S1
…but it's not the company's fault. So, don't believe everything on the Internet.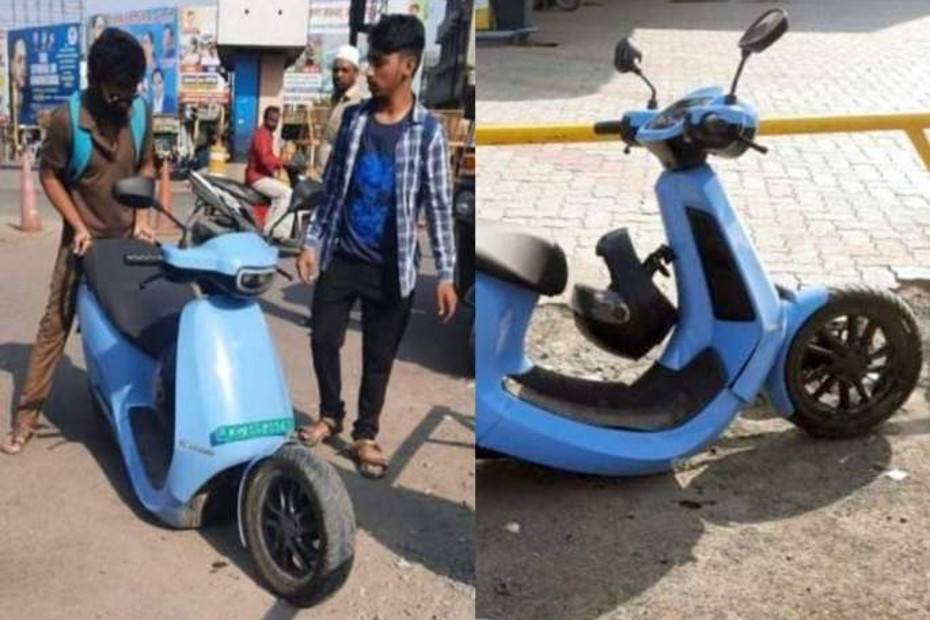 Ola Electric's S1 Pro e-scooter is once again going viral on the internet as it appeared to have a broken front strut suspension. This incident took place in Aurangabad. However, before jumping on the Ola bash train, note that this took place as a result of a head-on collision with another scooter.
We spoke to a verified source who said, "It was not any product failure or suspension issue. This was a collision incident and another biker crashed head on into our customer. The scooter took the majority of impact, and this helped the customer walk away with injuries which were not major."

Yeah, Ola has faced troubling times recently after an S1 Pro caught fire on the outskirts of Pune. Safety concerns regarding the premium electric scooter brand have been on the rise and DRDO (Defence Research and Development Organisation) has been investigating the root cause of the fire incident.
E-scooters in general are facing the flak with cheaply built products and their batteries ending up engulfed in flames. We never quite expected a company like Ola Electric, who holds such great promise, to end up suffering with such an issue. So, while the suspension incident is primarily user error, we think that there are far more issues that Ola's quality control team is currently trying to sort out before it becomes the great scooter that we were promised.