5 Things to Know About Drive Chain and Maintenance
Modified On Mar 30, 2020 By Ruchika Jain
The most common form of final drive found on power sports motorcycle these days is a metallic Roller Chain drive. An overlooked chain breaks down eventually hence degrading the smooth functioning of your motorcycle.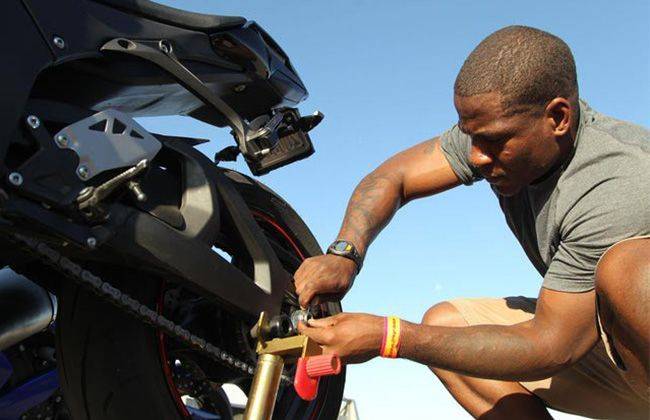 Out of the two main types of chains: O-Rings chains retains the lubricant inside the chain while Non-O-Ring chains do not hence the former one provides less drag, requires less maintenance, and lasts longer.

So, if you have a chain-driven motorcycle, maintaining your chain should be your most frequently performed task. Here are those 5 simple key points to do it-

1. Lubricating
Lubricate your chain every 800 kms.
Aim the spray of the can of lubricant at the inside of the chain and rotate the wheel to evenly coat the entire length.
Spray or wipe your chain with kerosene instead of using harsh solvents, like detergents.

2. Cleaning
For the high impedance results, clean your chain about every 4800 kms or along with regular oil change.
Use a rag, a toothbrush, and kerosene to remove gunk, debris and built up lube off your chain.
Never clean your chain while the engine is running.

3. Adjusting

You will find all the information needed to tighten/loosen your chain for proper adjustment in the owner's manual, but it is always better to take your bike to an expert mechanic or the service centre.

Though, you can check the slack in the chain by opening a black rubber cover on your chain guard (if it is a covered chain) by pushing the chain up and down with your index finger and comparing the travel with the sticker pasted on the suspension arm of the bike or on the cover itself.
There are chances of rapid wear of chain and sprockets if the wheel is twisted inside the swing-arm.

4. Aligning

There are two ways to measure alignment.
Take measurement from the centre of axle to the centre of the swing arm pivot with the help of a flexible measuring tape.
Or use a long piece of string such that it wraps around the front tyre and reach around the rear wheel. Now compare the strings by pulling their lengths back towards the rear wheel.

5. Replacing

The question is when to replace the chain?
Pull the chain straight back from the rear sprocket. If the chain pulls away from it, chain needs to be replaced. If it settles correctly on the sprocket, then no need to worry.
Or you must replace the chain, if the sprockets teeth appear hooked.
Lubricate often! A well oiled chain is less noisy & dragging and so the motor can easily spin the rear wheel.
Read more servicing tips for your motorcycle engine here.

Image Courtesy: Cyclepedia.com