10 Factors to consider before Buying a New Bike
Modified On Jul 25, 2021 By Rajpal Singh for Royal Enfield Bullet 350
INTRODUCTION:-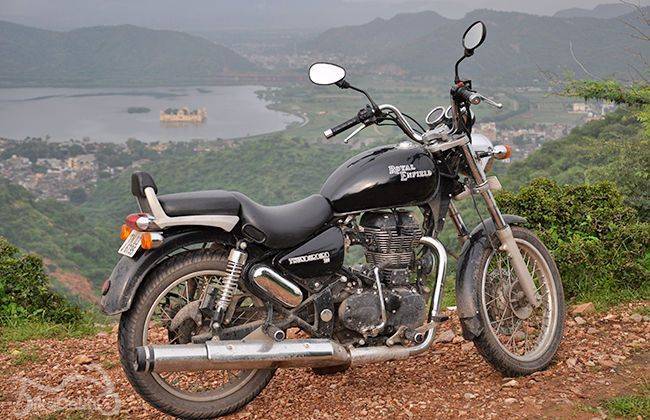 We all have varying perspectives of considering our point of viewing a motorcycle. For some, it's just one of the means of transport for their home-office-home jaunts. For some, it's a degree of freedom, with which they can set out their holiday trips with their friends. For some, it's a mode of status symbol, through which they can be differentiated amongst others. In short, there are a plethora of choices to spoil you out, if you are going to buy your own set of wheels, and opting one of them is not an easy cup of tea, as each offering from every manufacturer has its own significance and qualities which differentiates or betters itself from the other makes. A sense of confusion is expectable in the today's lot of products, as all the products available lure you, banking on its engineering or design skills it comes with. It's just the matter of need and interest which makes you out take the right decision, which ultimately introduces you to the world of motorcycling, which is an utter pleasure, a sense which you can cherish till the last moment you are attached with the bike you opt for. But taking that only right decision can be confounding, as the fact that India is the largest growing two-wheeler market of the world, is itself is a proof how difficult it is to prefer your choice over the others. So here are some crucial key factors, which can define your need, make you think over the bike you want to go for and finally allow you to take your favorite motorcycle out of its respected showroom.
Factor 1: THE LEVEL OF AGES – Experience Counts:-.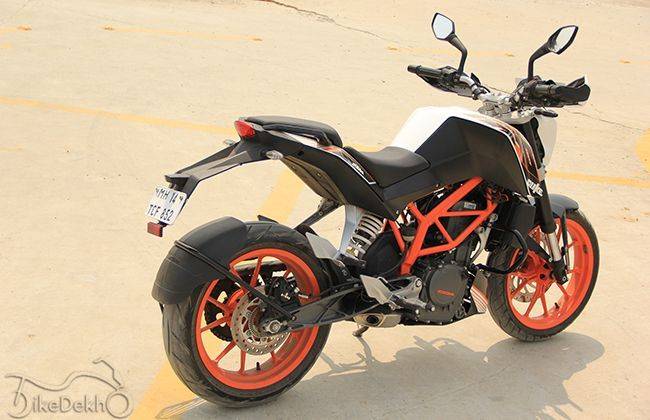 We all have different riding styles, some love knee scraping around the sharp turns of roads, and some are afraid of it. Possibly, that's the level of experience which differentiates the two kinds of riders: the inexperienced and experienced rider. As expected in some topsy-turvy examples, the inexperienced ones are those who are unable to make the most of their B.I.G. machine's power, by finding them difficult to handle their power, while improper maneuvering from one point to another. In contrast to it, an experienced biker can find the puny motorcycles not up to the mark of his riding skills and the hunger of power he always has in his soul. These topsy-turvy situations can lead to the disrespect of the machines. Thus, the years, minutes and seconds spent on the bike make you realize how skilled you are, as a rider. So if you are new to motorcycles and want to optimize your skills as a professional rider, prefer the commuters or entry-level sportsbikes (125-150cc bikes in the Indian context) at the initial level which have a good symphony of handling and ride quality, and then follow a bottom-to-top approach by following the order of 200/250cc-500/600cc-1000cc or above. But be sure you have your hands set on the segment before you upgrade to the next level, as this may lead to inefficiencies. In India, we have bikes like Honda CBF-Stunner, Yamaha YZF-R15, KTM Duke 200, etc. which help you to bring out the rider from your inside, through their One Make Championships. Remember, it's the game of need for speed, and you have to earn the proper bounties for it! And one more thing – avoid scooters for gaining proficiency. They are not going to help you mature you as a pro-rider.
Factor 2:WHERE TO RIDE – The whole world is the playground?

Normally, sometimes it's the area of your residence which can make you realize what kind of ride you should prefer there. You cannot take a liter-class or street-fighters, built-for-track superbike in desert trails. Most of the motorcycles are designed to be ridden primarily on the tarred roads. However, there are certain bikes which are designed to be extensively ridden on dirt terrains and rugged trails as wells as on the normal paved conditions. And this makes me think of the Royal Enfields & Hero Impulse and the mountains of Laddakh, ehh!
Factor 3:Body Type – The Isshhtyle of your ride:-

Imagine a world full of similar-sized human beings, either all of them muscular hunks, or lean thin broomsticks or potato lovers! And the consequences can be a monotonous caste. Same for the case of motorcycles, there are different types of two-wheeled machines which let you know that the world of bikes has a lot to offer for all the tastes. The various body types of motorcycles are:-
Cruisers – In these, your feet are placed forward and hands at or above the chest level, giving the rider an upright or slightly leaned back seating position. In short, these are the sofa incarnated as motorcycle, designed for very long highway jaunts. Eg – Bajaj Avenger DTS-I, Royal Enfield Thunderbird.
Sport bikes – In these, the seating position is in its aggressive mood, with the leaned over riding position, where the handlebars are below the rider's chest, elbows are kept straight and feet are tucked beneath or behind the body, making an acute angle with your thighs. These are designed for committed track rides, to make the most of you around sharp corners and fast lanes. Eg – Yamaha YZF-R15, Kawasaki Ninja 300.
Tourer – In these, the seating position is a mixed bag of a cruiser and a sport bike, with a bit more erected riding position and feet placed not so far behind. These are specially designed for those looking out for comfortable long distance rides. Eg – Yamaha Fazer, Hero Karizma R.
Street bikes – In this, the riding position is an amalgamation of a sport bike and tourer, with a bit more erect riding position that can be more comfortable for short and slick traffic rides. These belong to the most comprehensive category, ranging from basic commuters to super-powerful beasts. Eg – Bajaj Discover 100T, Honda CB 1000R.
Dual Purpose/Dirt bikes – These bikes have riding position similar to those of standard naked street fighters, but with a slightly raised saddle height to accommodate the additional suspension travel. Eg – Hero Impulse, Ducati Hypermotard At the end of the day, the kilometers in your bike's odometer are the replica of how much sweat you exhausted out of your body. For long distances, tourers and cruisers are the best bet for your money and for short city flicks, street fighters are value worth of your hard-spent cash.
Factor 4:FREQUENCY OF USE – The life till the last breath:-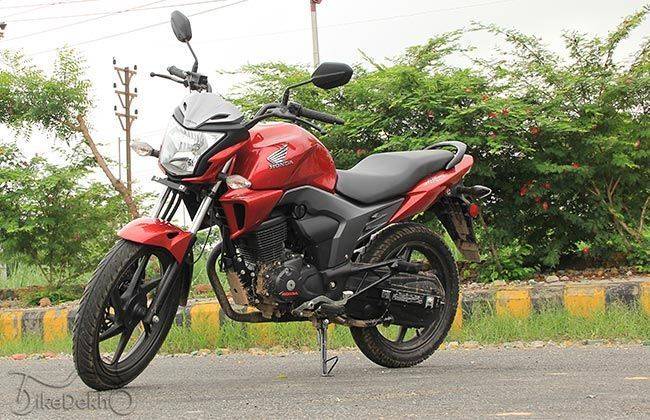 So if you think that the Thousands of rupees you are spending for buying a motorcycle is the last cash you bill for your ride, you must be kidding. As you require regular health checks for remaining fit, your bike too needs frequent maintenance checks for being in its tune of energy. And for this, service costs too are counted, which are largely determined by how many kilometers your odometer counts at the end of the day. If your daily commutes are more than the number of assignments an engineering student does in his single semester, then you must select a bike that doesn't require frequent internal services. A valve adjustment can be done every 4000 kms or 25000 kms, depending on the built, size and cubic capacity of your bike - the larger they are, the deeper hole they burn in your pockets for their periodic maintenance. But if your monthly commutes are less than the present fuel rates, then the maintenance costs may not be an important factor when finding the right bike for your needs.
Factor 5: ENGINE DISPLACEMENT – Or should I say, fuel efficiency?:-

It's the result of varying needs of different riders, that we have an extensive range of motorcycles ranging from 100cc to even 2000cc. This factor cannot be denied, after all, it's the volume of your engine's cylinder, which determines the amount of power it liberates to make you feel liberated. In the words of a Layman, the larger the engine displacement, the more power it will produce. This brings out the biggest inversely proportional theorem of the world of motorcycles. The more power a bike produce, the lesser fuel efficient it is. So, decide what your priority is – Power? Increase the hunger of cubic capacity. Fuel Efficiency? Decrease the thirst of that same cubic capacity.
Factor 6:RIDER'S PHYSIQUE – Size matters:-

There is a big considerable visual difference when you see a stout guy riding a puny 100cc commuter and a thin lean lad riding a muscular chopper.. Some bikes may be too tall for your feet to comfortably reach the tank pavement when stopped. Others may be too small to ride comfortably for an extended period of time. The physical size plays an important role in finding the bike that fits right for the size of a rider.  So, if you want to match the macho of the bike you ride, better buy the motorcycle which is in league with your personality and bike's ergonomics, which includes your height and built of your bulk.
Factor 7: NEW OR USED – Which one is more economical?

It's always a precious moment for every person to buy his first set of wheels. But what's more precious is the cheque which they sign for buying it. So, the first question which arises in their mind is – Which one is a cheaper deal? A brand new bike out of showroom or a trusted used one in a good condition, but a lesser price. Both have advantages of their own. New bikes have the latest features and cutting-edge tech-laden packaging, and come with a manufacturer warranty. Also, they do qualify for special financing and parts and after-sales service are often readily available. However, they cost much more than used bikes by a fair margin and may be more expensive to insure. On the other hand, used bikes are great for a newbie rider who has a risk of damaging the machine while in his maturing period as a rider, as they are already though vulnerable, offer a great value. Though, one may not be assured about the extent of care previous owner took of that motorcycle, and replacement parts may be more difficult to find. But preferably, for a better value for money proposition, a new machine definitely comes up with more and much better plus points.
Factor 8:Ride Quality and practical usage – the real comfort zone:-

Normally, these are the real criteria which define the line between motorcycle and scooters. The two wheelers are confined to these two body styles on the root level. Talking about the motorcycles, they do are a much better handling machines than scooters and offer you better power and torque figures, keeping the engine configurations same, thanks to the better gearing in motorcycles. On the other hand, scooters seem to be a practical buy, which offer you better ride quality and practical usage with their footboards, which while carrying the additional luggage, can prevent you from the mud splashes during monsoons and capacious under seat storage for carrying that extra stuff, besides being easy to ride with their usually gearless trannys. So, if you are a shopaholic who needs to buy groceries while returning from his/her daily office commutes or beauty parlor, scooters make a preferable choice, and if you want to explore the engine on which your machine runs  and want it to throw around corners, motorcycles do come out as a better option.
Factor 9: MODE OF PAYMENT – The real deal sealer:-
When we are out to buy a bike for ourselves, we do really are concerned about the way the manufacturer manages to take the pay of the hard-work it undergoes. For those whose bank balances are wealthier, they can pay the whole amount in cash, or there is an option for the 'aam aadmi' to choose from a variety of financing options offered through registered banks and finance lenders, or in some cases, manufacturer itself giving you the loan facilities. However, the paying of the whole MRP of your bike at once is a better value, considering the extra amount of cash you spent in as the interests. But, for some, it's just the matter of financial boundations which they find a profit with.
Factor 10:PARTS AND ACCESSORIES – the extra bells and whistles:-
We all love going beauty parlors, or adorning ourselves with some glitzy tattoos and piercings, as they are our modes of enhancing our charisma. Similarly, one of the greatest things about owning a motorcycle is the ability to customize it to match your riding needs and personalities. Just a visit to the car accessories market nearby your home, and you will get aware about the endless opportunities to accessorize your new motorcycle, with one limited only by his imagination. Common accessories which are worth spending your extra dough in pocket are – windscreen, backrest, custom exhaust, saddlebags and better illuminative lights. Often these accessories can be financed and installed at the same time of purchase, but they always can be added at a later date. But the quality of such parts should be kept in check, or else one second, one part is enough to deteriorate your bike's ability for ever.