Hero Splendor Plus vs TVS Radeon vs Bajaj CT 100 vs Honda CD 110 Dream: Spec Comparison
Modified On Jan 24, 2019 By Mallikarjun Pillai for Hero Splendor Plus
Four popular commuter options from four of India's best known two-wheeler manufacturers. Let's find out who wins this battle on paper.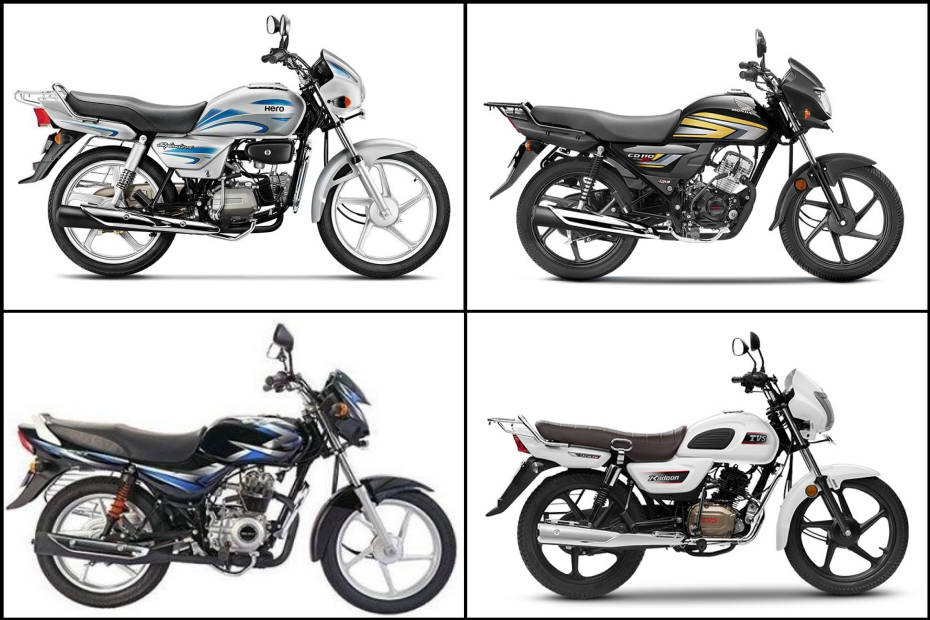 India's motorcycle market is no longer what it used to be. Modern day commuter motorcycles are becoming more feature-rich and powerful by the day, while scooters have eaten into their share as far as urban commuting options are concerned. But some things have remained more or less the same. For instance, the 100-110cc motorcycle segment continues to be an important source of volumes for major manufacturers. That is mainly because these bikes are frugal, reliable, low-maintenance, rugged and most importantly, affordable. The four bikes in this comparo, viz. Hero Splendor Plus, TVS Radeon, Bajaj CT 100 and Honda CD 110 Dream, too have those qualities. But which one comes out on top in an on-paper comparison?
Design & Features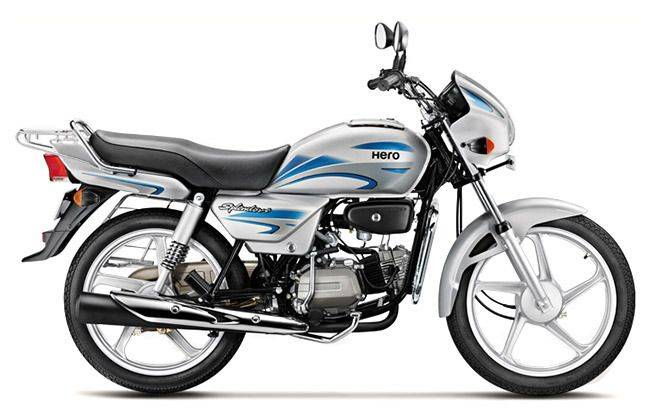 A quick glance at these bikes would tell you that at least three of them share design similarities with each other. The Radeon and the CD 110 Dream come across as more modern iterations of the Splendor's design. This begs the question, why hasn't Hero overhauled the Splendor's design in a similar way? The answer is another question, why fix something that ain't broke?
Barring changes like new paint schemes and alloy wheels, the Splendor Plus' design is reminiscent of the bike that debuted 25 years ago. To many, the Splendor is the quintessential commuter and Hero knows better than to tinker around with a proven and popular design. The soundness of Hero's approach is further validated by the Radeon and the CD 110 Dream. TVS and Honda have largely stuck to the Splendor DNA while designing these two bikes.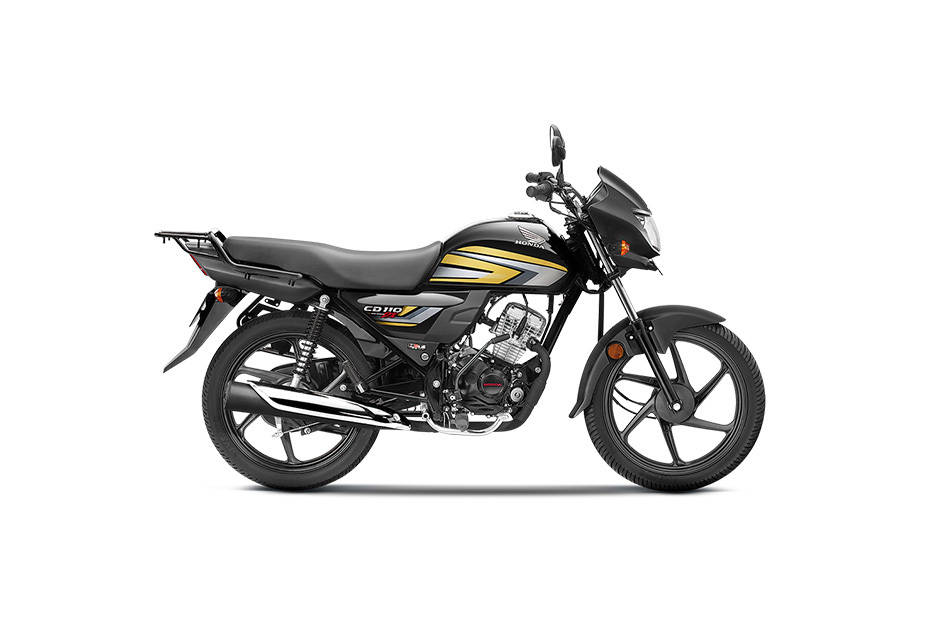 The same can't be said about the CT 100 though. The Bajaj is the most plain looking bike of the lot. But in fairness, the bike is built to a price (more on this later). Also, it's not completely devoid of style as it gets alloy wheels, an attractive sticker job and a dual-tone engine finish.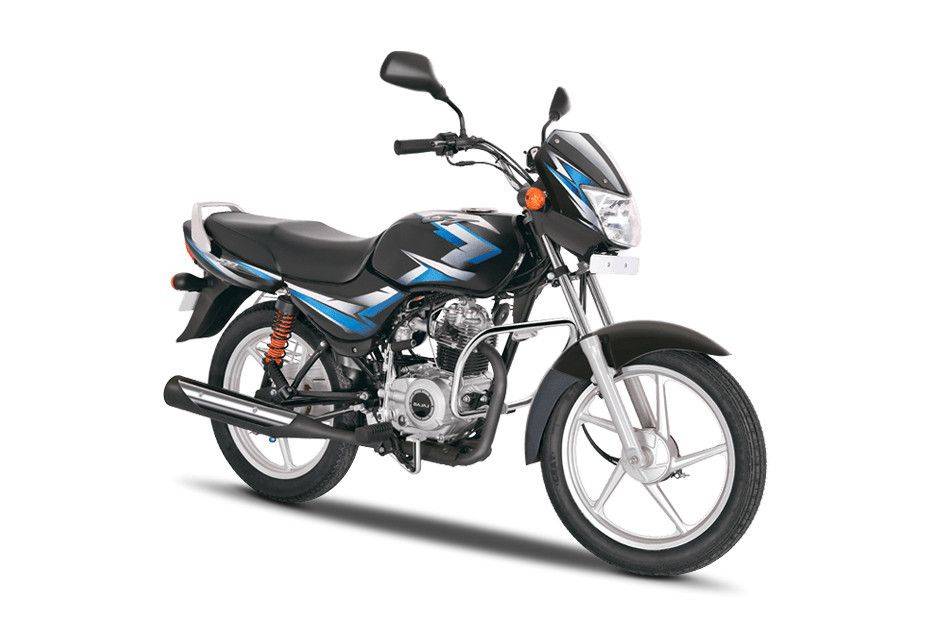 In terms of features, all four bikes follow the same template of a twin-pod analogue cluster that houses a speedometer, odometer, fuel gauge and tell-tale lights. However, the one on the Radeon does stand out from the rest owing to its better finish and stylish layout. The Radeon also gets additional goodies like USB charger, side stand buzzer and LED DRLs.
Also read: Hero HF Deluxe IBS i3S Launched
Engine & Transmission
All four bikes have the same type of engine layout (single-cylinder, air-cooled) but differ in terms of displacement. The Splendor's sloper unit displaces 97.2cc, which is the least of the lot, but is the second most powerful, albeit marginally. But its displacement handicap shows up in the torque matchup.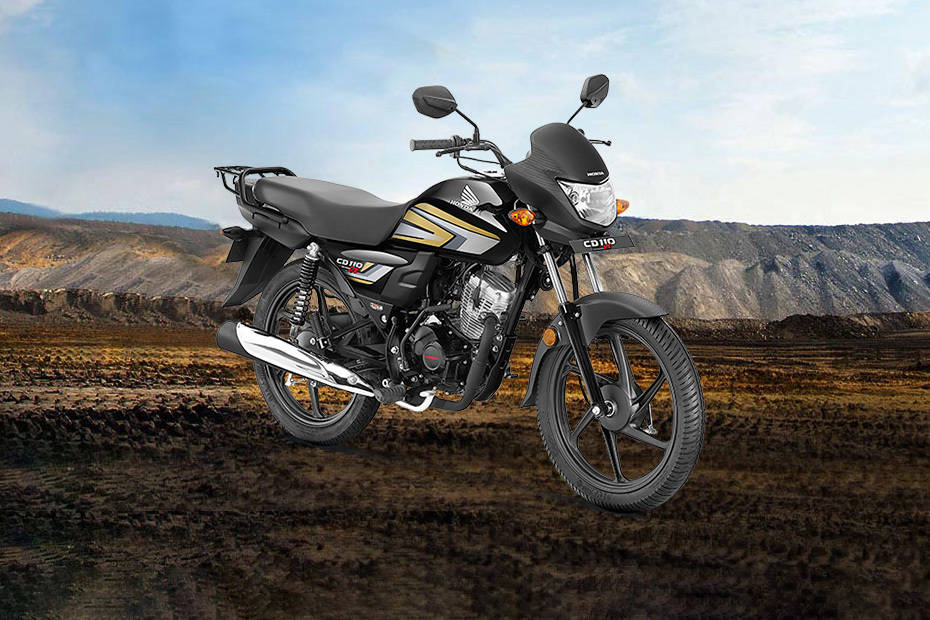 All four produce their peak torque at roughly 5000rpm which makes them perfect for their intended purpose, i.e. effortless urban commuting. And since engine output figures are on par for all four bikes, only a road test can reveal how they stack up against each other when it comes to refinement and tractability. Talking of the latter, all the bikes in this comparo get a 4-speed constant mesh gearbox. Since they are mainly built for urban roads, a 4-speed transmission setup is adequate and should offer a good balance of performance and fuel efficiency. As for fuel economy, we expect all four bikes to offer similar figures. However, it's the Splendor Plus that is likely to go the longest before needing a refill with its 11-litre fuel tank.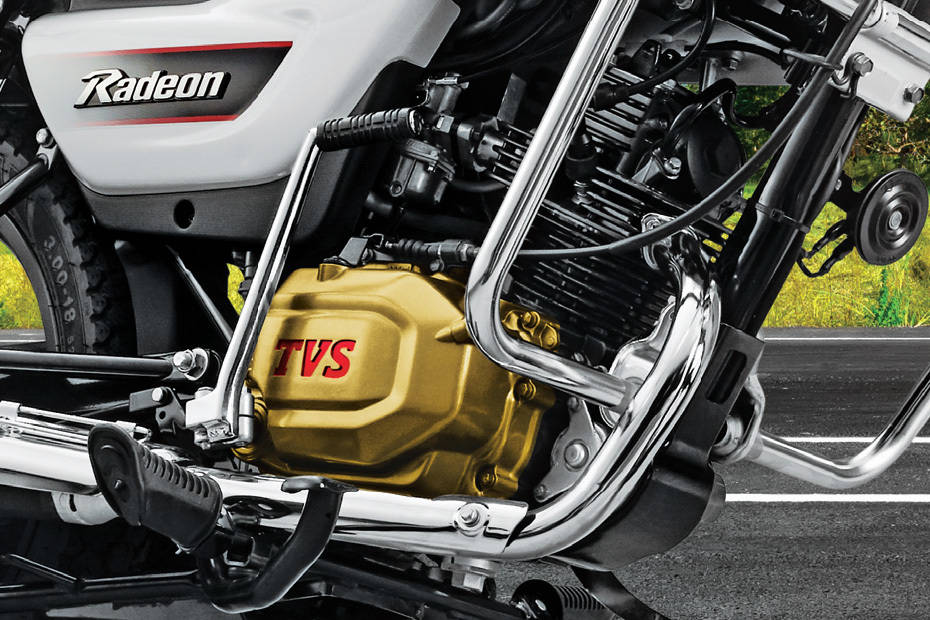 Also read: TVS Radeon 110: Road Test Review
Underpinnings
All four bikes use the same suspension setup - telescopic forks up front and hydraulic dual shocks at the rear. However, Bajaj offers the CT 100 with SnS (spring in spring) rear suspension, which is supposed to offer better ride quality over broken surfaces. Considering the purpose for which these bikes are built, we reckon they'll be pretty close in terms of ride quality.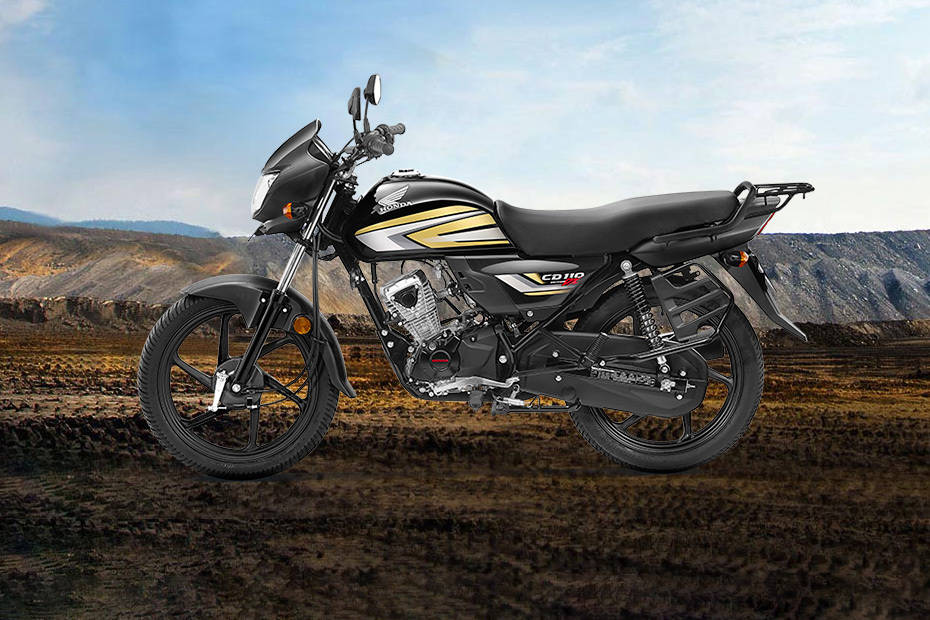 Tyre sizes are more or less the same as well, but the Radeon and the CD 110 stand out here since they offer tubeless tyres. When it comes to brakes, it's the CD110 that looks the strongest with 130mm drums at the front and rear. However, the 130mm front-110mm rear setup of the Splendor Plus and Radeon should also suffice. Unfortunately, none of these four bikes offers a disc brake even as an option.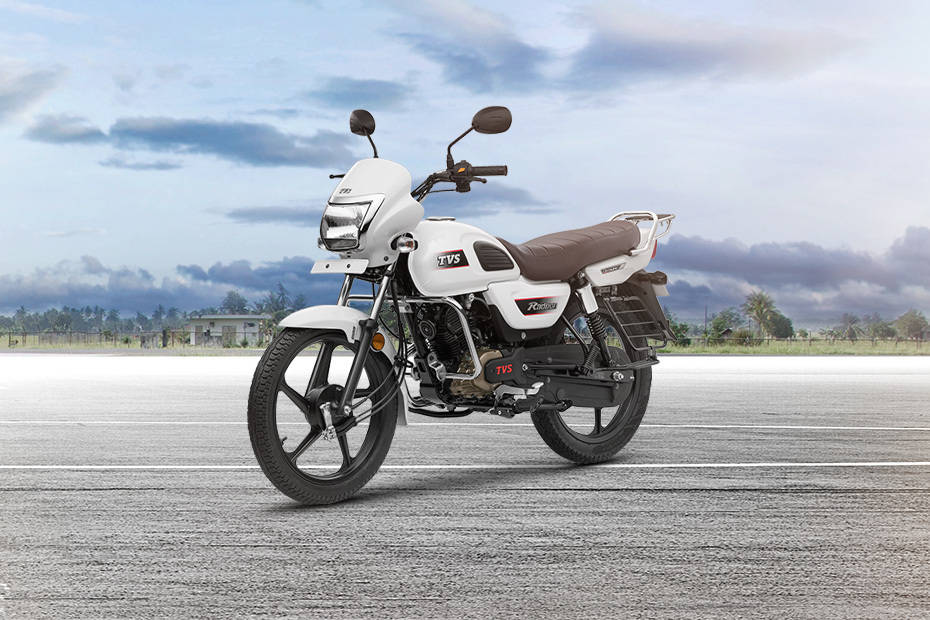 It must be noted that only the Radeon gets CBS (combined braking system) among the four bikes. But with the new safety regulations almost around the corner, the other bikes should soon follow suit.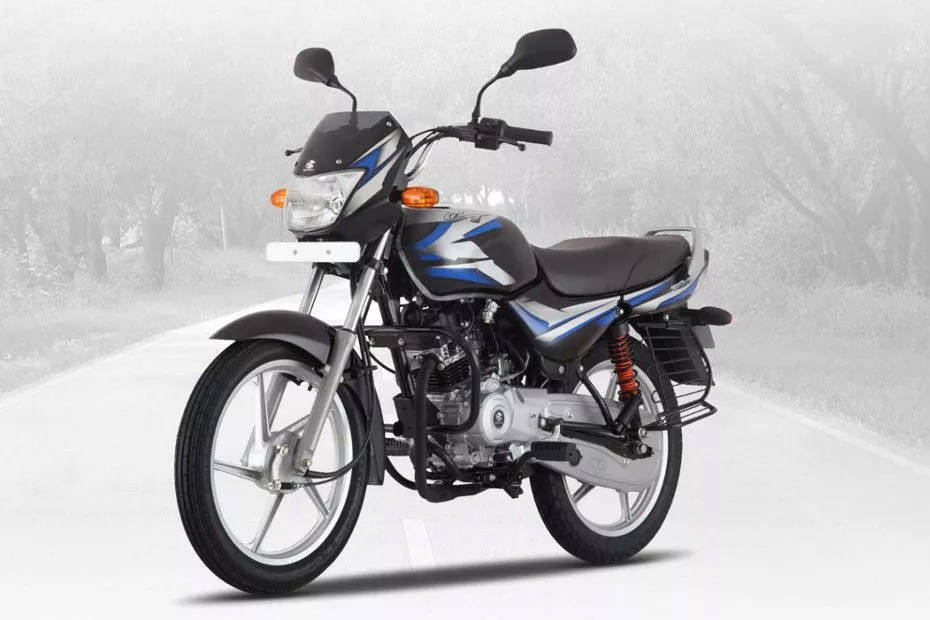 CBS is an important safety tech that redistributes braking force to both wheels even when only the rear brake is applied. In real world conditions, this should help a rider stop in a safe and controlled manner even under panic braking.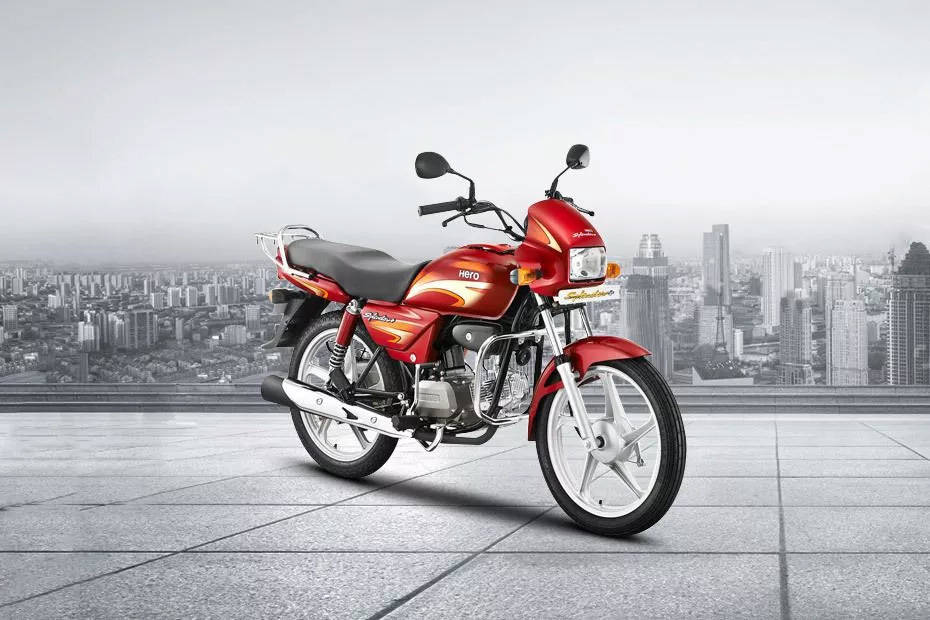 Price & Verdict
| | | | |
| --- | --- | --- | --- |
| Hero Splendor Plus | TVS Radeon | Bajaj CT 100 | Honda CD 110 Dream |
| Self Start Drum Brake Alloy Wheel - Rs 52,060 | Rs 48,990 | ES Alloy - Rs 40,883 | Self Start Drum Carrier - Rs 49,469 |
The Bajaj CT 100 has the lowest price tag in this comparo and it shows in areas like the engine's output figures and braking equipment. However, the bike does recover lost ground by offering an electric starter and alloy wheels even at this price point. That Bajaj has got things right with the CT 100 and it shows in the massive sales numbers the bike clocks every month. Not only is the Hero Splendor Plus the oldest bike in this group, but also happens to be the most expensive. On paper, it gets bested by the TVS Radeon and the Honda CD 110 on several counts. But as with the CT 100, a quick look at the sales figures suggests the masses think otherwise.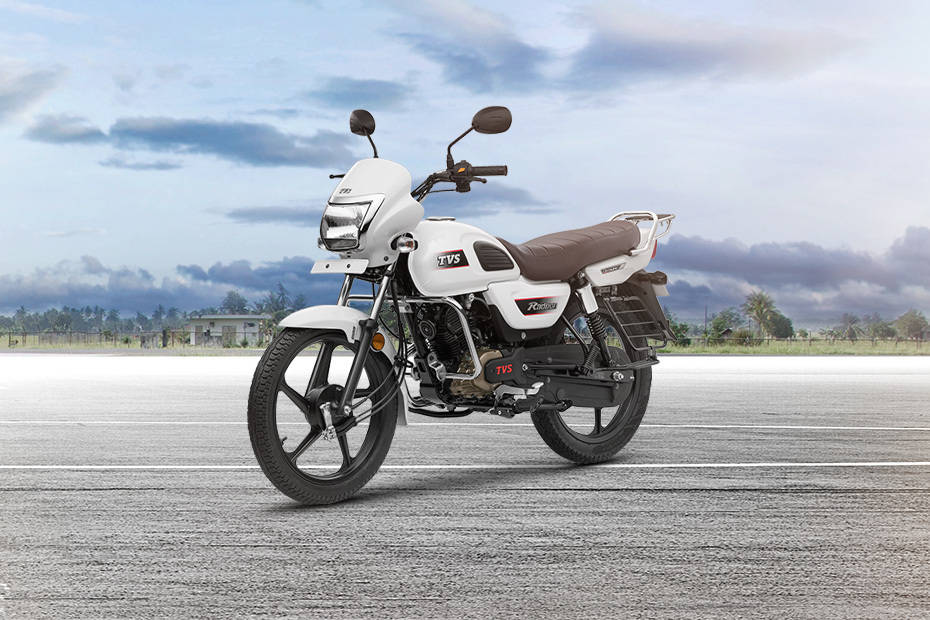 Also read: December 2018 Two-wheeler Sales: Bajaj And Suzuki Continue Impressive Run, Royal Enfield Struggles
The TVS Radeon and the Honda CD 110 Dream have been neck and neck for most of this comparo and it's no different with the pricing. However, the Radeon does come across as better value for money and is also the safest of the lot. Will the sales charts ever reflect this fact? Only time will tell.
*Ex-showroom Price in Delhi