Best Used 110cc Scooters: Honda Activa & Dio, TVS Jupiter & More
Published On May 22, 2020 02:54 PM By Benjamin Noel Gracias for Honda Activa 6G
Looking for a used fuel-efficient scooter? Here are some good options

The used scooter market has been gaining popularity and for good reason. Nowadays scooters are engineered well and if maintained well could feel as good as new even after a few years of use. Buying a used scooter is also economically viable as you do not have to pay extra in terms of taxes and insurance like you do on a new bike. Here are the best used 100cc scooters you should consider:
Honda Activa 5G (Rs 50,000):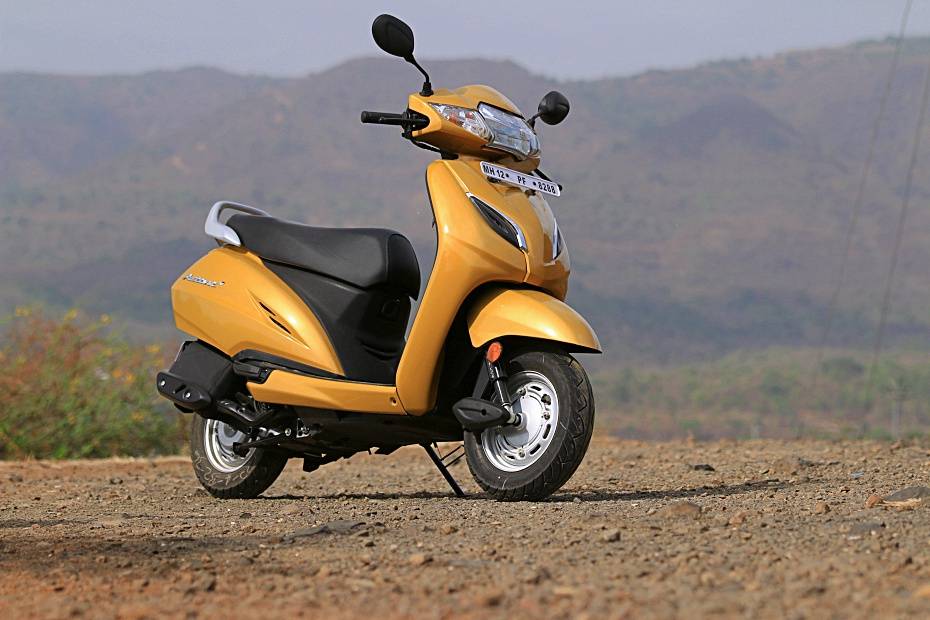 The Honda Activa has been a favourite among the masses and is the best selling scooter in India. It is loved for its reliability and robust build quality. Before the BS6 update, the Honda Activa 5G had a 109.19cc motor that delivers 8PS and 9Nm. It isn't as feature-packed as the Jupiter but the 2018 Activa 5G DLX variant got an LED headlamp and a semi-digital instrument console. The Activa makes sense if you want a no-nonsense and highly reliable workhorse. There are a lot of used Activas available but the scooter also commands a high premium due to its demand. While you can buy a Honda Activa 3G for as low as Rs 20,000, a low mileage 2018 Honda Activa 5G will cost around Rs 50,000. You can check out used Honda Activa scooters here.
Also read: Honda Activa 5G Road Test Review
TVS Jupiter(Rs 50,000):


Another great alternative to the TVS Jupiter, this family scooter gets more premium styling and is more feature-packed too. It gets better underpinnings than the Activa 5G like telescopic forks, 12-inch wheels on both ends and a disc brake. The one sold before the BS6 edition even came with an LED headlamp, semi-digital instrument console and Bluetooth connectivity. The pre-BS6 Jupiters got carburetted and highly fuel-efficient 109.7cc motor that delivered 7.99PS and 8Nm. Compared to the Honda Activa, the TVS Jupiter has a lower resale value. While early generation Jupiter prices start at around Rs 25,000, A top-spec 2018 Jupiter Classic with all the bells and whistles could be had for around Rs 50,000. Check out more used TVS Jupiters here.
Also read: TVS Jupiter Road Test Review
Honda Dio (Rs 35,000):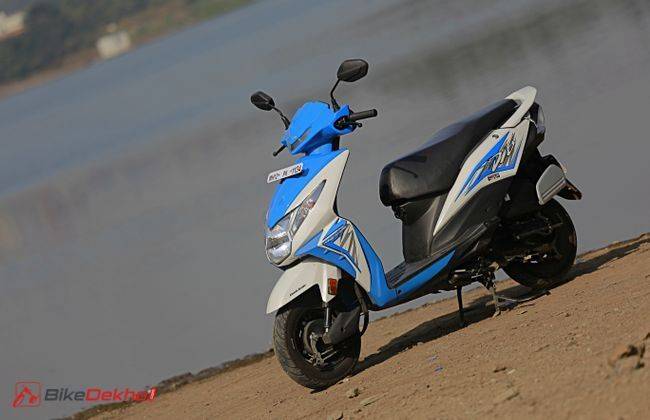 The Honda Dio has been a favourite among college-goers thanks to its sporty, youthful styling over trusted Activa powertrain and underpinnings. It gets an apron mounted headlamp and sharply raked bodywork. Before the BS6 update, the Dio got the same 109.19cc motor as the Activa 5G. The 2018 version also came with an LED headlamp and digital instrument console. Like the Activa, there are plenty of Dio's available in the used two-wheeler market. The used online marketplace has 2010 Dio's listed for as low as Rs 10,000 but the ones to go for would be the 2017 and above models which would cost Rs 35,000 and above.
Also read: Honda Dio: Road Test Review
Yamaha Fascino (Rs 50,000):

If you are looking for something different, the Yamaha Fascino is a good option. It gets a retro bodywork but not much in terms of features. Unlike the new Fascino 125, the previous-gen Fascino came with a 113cc motor that delivered 7.2PS and 8.1Nm. It isn't as frugal as the other scooter here but the motor was a refined unit. The good looking scooter is available for as low as Rs 25,000 and a good 2018 example would cost you close to Rs 50,000.
TVS Scooty Zest (Rs 40,000):

The TVS Scooty Zest is another great option as it gets the Jupiter's 109.7cc powertrain in a more compact lightweight body. Despite its tiny proportions, the Scooty Zest offers good underseat storage space and a large enough floorboard. It's low seat height makes it ideal for women riders. The suspension offers fantastic ride quality and overall the Zest is quite easy to ride. Unlike the others, there are not many Scooty Zest models available in the used marketplace. Early models cost around Rs 25,000 while a 2018 Scooty Zest would cost around Rs 40,000.