Ather 450X Series1 Collector's Edition Launched
Modified On May 19, 2021 04:40 PM By Praveen M. for Ather 450X
It's India's first electric scooter with translucent body panels
Deliveries will commence from November onwards in 11 cities.
It costs the same as the standard 450X and is reserved for those who pre-ordered the scooter in January 2020.
Apart from the cosmetic update, Ather also offers a 1-year free service for the Series1.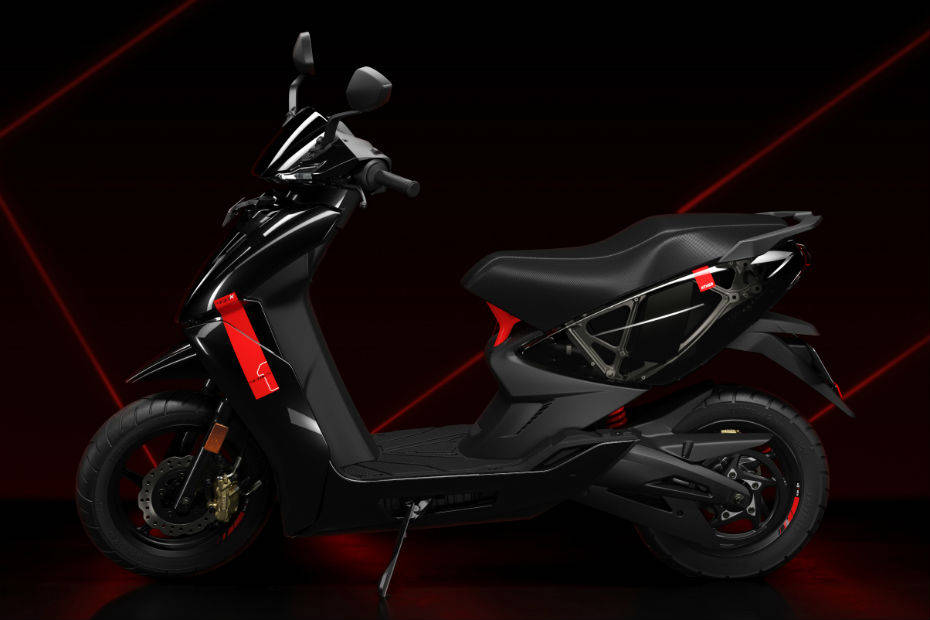 Ather Energy has unveiled a special limited edition scooter for those who pre-ordered the Ather 450X electric scooter, back when none of the details about the scooter was revealed. Called the Ather 450X Series1, this collector's edition scooter carries the same price tag as the standard variant (Rs 1.59 lakh, ex-showroom Bengaluru, including GST & FAME II subsidy). The deliveries will commence from November onwards in all the 12 cities where the brand is entering.
This includes Bangalore, Chennai, Hyderabad, Kochi, Coimbatore, Kozhikode, Mumbai, Delhi NCR, Pune, Ahmedabad, Kozhikode, and Kolkata. The Ather 450X Series1 will be available for those who pre-ordered the Ather 450X before the January 28, 2020-cut-off date. The production of this scooter is limited to a few thousand units and the last batch will roll out of the factory by March 2021. Ather has draped this sporty electric scooter in a high-gloss all-black colour scheme with red highlights on the apron, rim stickers, rear suspension as well as the exposed trellis frame at the rear. It also gets a red Ather logo on the sides.

The biggest talking point is the translucent side panels at the rear, which is a first for a production scooter. Made out of specially engineered polycarbonate, it gives customers a clear look at the inner workings of the scooter. Ather says the scooter's mechanicals and wiring have been untouched for an authentic look. While the panels are translucent, it is to be noted that the underseat boot is still opaque. The only caveat here is that Ather says the Series1 edition will initially be shipped out in black panels and will then be upgraded to translucent ones in May 2021.

The company also assures that the replacement cost of these translucent panels will not be massively different from the conventional ABS plastic, so it will not be all that expensive to repair. Apart from these aesthetic upgrades, the limited edition scooter also comes with a 1-year free service, along with a special intro screen in the 7-inch touchscreen, with subtle hints of red in the UI designed to match the scooter's exclusivity. All said and done, there are no mechanical or performance changes made to this variant. We took the standard 450X for a spin and were really surprised how sprightly it is. Check out our detailed first ride review here.