Ather 450 vs Okinawa Praise: Real-world Braking, Acceleration, Top Speed Comparison
Published On Jun 1, 2019 By Niraj Kakade for Ather 450
Which electric scooter makes better sense for your everyday hustle?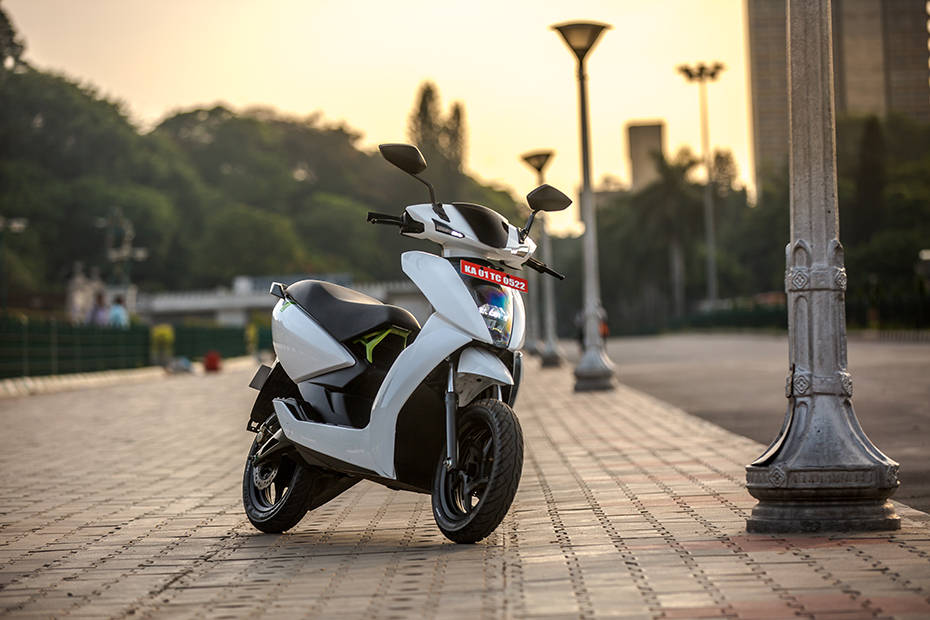 Electric two-wheelers have come a long way from what they were almost five years ago. That said, we take two of the most popular e-scooters in the market (the only two we have tested so far) and compare their real-world numbers, to see which one can be an ideal companion for you.
Acceleration
| | | |
| --- | --- | --- |
| | 0-40kmph | 0-60kmph |
| Ather 450 | 3.92 seconds | 8.29 seconds |
| Okinawa Praise | 9.43 seconds | 24.1 seconds |
The Ather 450 wins this by a landslide! Not only is it over 5 seconds faster than the Okinawa Praise in 0 to 40kmph sprint, but also a whopping 15.8 seconds faster to reach the 60kmph mark on the speedo. Further adding to its advantage is the Ather's comparatively lightweight. It helps the 450 in zipping past traffic and overtakes.
Also Read - Ather 450 Electric Scooter: First Ride Review
Top Speed

If it's outright speed you're looking for, the Ather 450 wins the round again. The highest tested speed of the Ather 450 stands at 80.23kmph. In comparison, the Praise clocked was able to manage top speed of 61kmph.
Also Read - Okinawa Praise: Road Test Review
Braking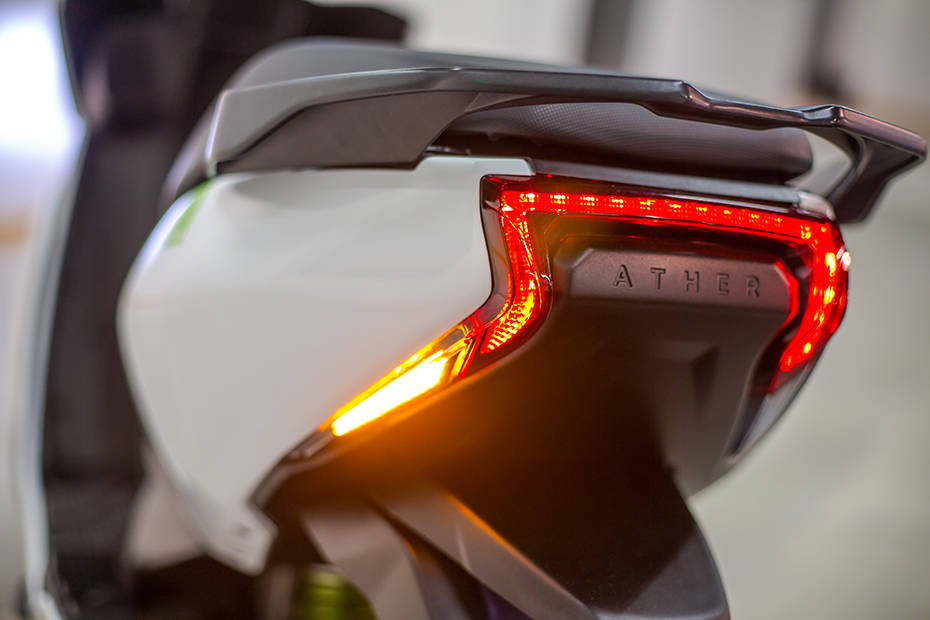 The Ather 450 came to a standstill from 60kmph in about 22 metres. The Okinawa Praise, on the other hand, took 32.5 metres for the same, which can be partly blamed on its bulky weight. To put things into perspective, most conventional 110-125cc petrol scooters brake to a stop from 60kmph in about 18-20 metres. Safe to say, braking performance on both scooters leaves us longing for a bit more in the department.