2021 Aprilia SXR 160 BS6: Pros, Cons, Should You Buy One?
Modified On May 3, 2021 08:56 AM By Zaran Mody for Aprilia SXR 160
Does this stylish Italian maxi-style scooter justify its maxi price tag?

With Indian scooter buyers maturing and purchasing larger, quicker, and more powerful scooters, Aprilia has seen some potential in the currently untapped 150-160cc scooter market. Using the platform of its sporty SR 160, it has developed and recently launched the SXR 160 maxi-style scooter. Having ridden this beauty extensively recently, we can tell you its upsides and downsides, as well as whether it's worth your money.
Pros
Grunty Motor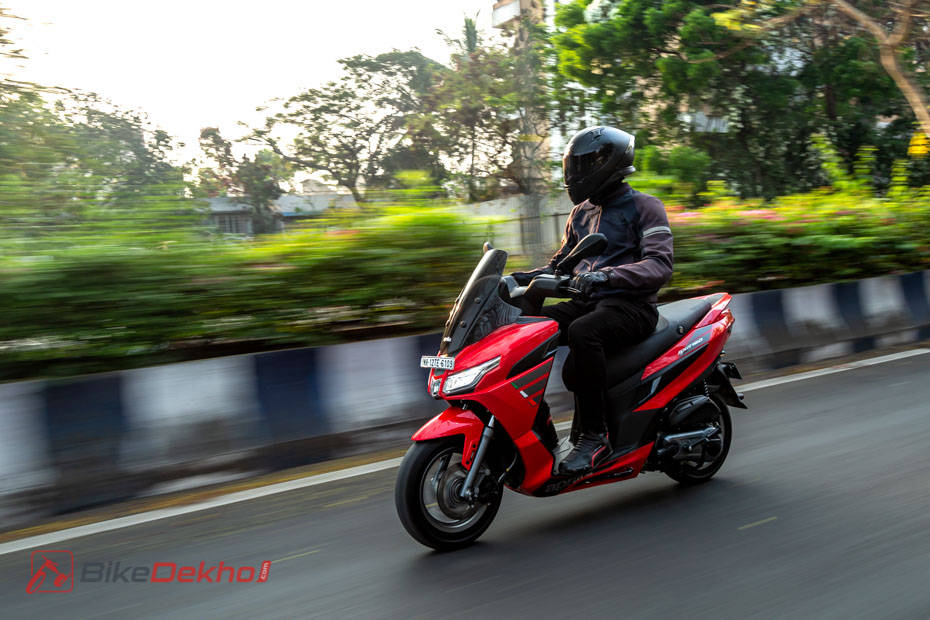 Despite being 11kg heavier than the SR 160 that it shares an engine with, the SXR still feels rather sprightly, at least up until around 70kph. The single-cylinder air-cooled 160cc motor produces a fairly healthy 11PS and 11Nm.
Potent Brakes
Thanks to a 220mm front disc brake equipped with ABS, the SXR 160 can stop as well as it goes. Braking duties at the rear are handled by a 140mm drum brake, which also has sufficient bite.
Sharp Handling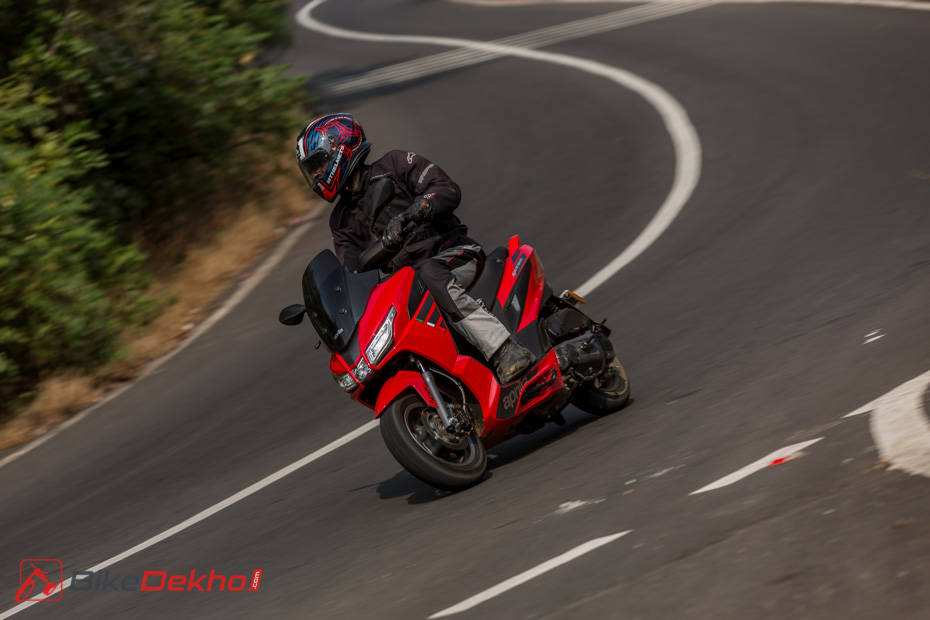 With chunky 120-section tyres (wrapped around 12-inch wheels) and a slightly stiff suspension setup, the SXR 160 is quite an agile and nimble scooter through the twisties.
Cons
Lack of Underseat Storage
Unfortunately, the maxi quotient of this maxi-style scooter doesn't extend to the underseat storage compartment, which is rather paltry considering the overall dimensions of the SXR.
Oddball Ergonomics

Aprilia hasn't quite gotten the seating posture right on the SXR. While the seat itself is long and commodious, the handlebars are too low and the floorboard too small, resulting in an awkward feeling on the saddle.
Value For Money
At Rs 1.27 lakh (ex-showroom Delhi), the SXR 160 is a pretty expensive proposition. The price is even harder to justify when you learn that it misses out on features like Bluetooth connectivity or even a multi-function key slot.
Should You Buy One?
With an uncomfortable seating position and lack of storage space, the SXR fails to tick some very important maxi-style scooter boxes. For the premium price that it demands, this Aprilia fails to offer a satisfactory complete package, and if you are interested in a maxi-style scooter, you're better off saving some money and going for the Suzuki Burgman Street.