Yamaha MT15 Version 2.0 Expert Review
Published On Aug 12, 2022 By Ishan Lee for Yamaha MT 15 V2
Here's a complete round up of the Japanese bikemaker's sharpest dagger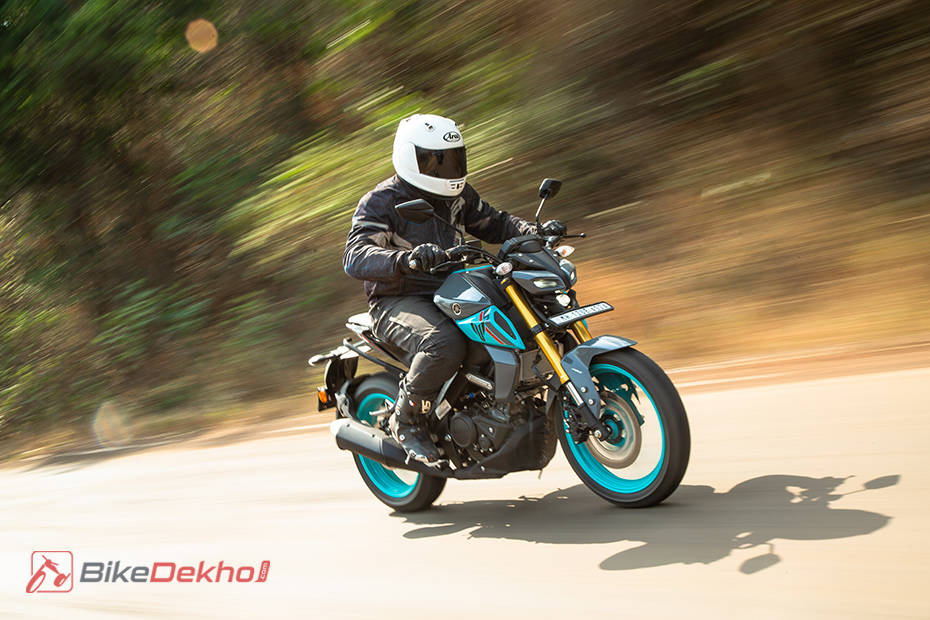 If you look back 14 years ago, Yamaha introduced an entry-level 150cc motorcycle so radical for its time, it set in motion a new kind of excitement for streetfighters. We are of course talking about the Yamaha FZ16. Hence, when the MT15 V1 stepped in to carry forward the FZ's mantle in India, its radical styling made it a worthy successor. Recently, Yamaha revamped the MT15, and the MT15 V2 now features hardware that puts the 'fight' in streetfighter. With a gold USD fork, aluminum swingarm, revised performance, and Bluetooth connectivity, the MT15 is easily one of coolest streetfighters on the road today.

Know everything about the Yamaha MT15 V2 via these links:
Launch Story



Yamaha has launched the MT15 Version 2 in April 2022 at a price of Rs 1,59,900(ex-showroom Delhi). The new one is Rs 13,000 costlier than its predecessor, but thanks to the new hardware it features, justifying that premium is not difficult.

Likes and Dislikes
The MT15 V1 was an exciting and engaging proposition, but there is only one question you need to ask, has the bratty Japanese streetfighter finally become what it was meant to be from the start?



Real World Performance
A radical looking streetfighter standing in your parking is great, but out on the road, it must perform with as much zest. We ran a few tests and here's how the MT15 V2 performs in the real world.

MT15: Old Vs New
"Is it really that much better?"- We're often stuck with this question when evaluating new versions of an already good product or the remake of a popular movie. So why not have a look at what's different between MT's Version 1 and Version 2 here.

Competition Compared



It's one thing to best your own predecessor and another challenge to stay ahead of the competition. Hence, we put the Yamaha MT15 V2 up against the TVS Apache RTR200 4V, another capable streetfighter.

Same Price Other Options
For the price of the Yamaha MT15 V2, you can get anything from a sporty KTM 125 Duke to Bajaj Dominar 250, hence making the spectrum of purchase pretty wide. Have a look at what else your money can buy for the price of the MT15 V2.

Verdict



The streetfighter design is an extremely desirable theme for an entry-level motorcycle, especially if it's going to be your first motorcycle. Expecting a healthy dose of performance with aggressive styling only makes the process of owning one that much sweeter. But, the new engine tuning robs the MT15 V2 off a fair amount of thrill and the performance feels a bit flat. So, while the MT-15 V2 ticks a lot of boxes, for the money you pay, there are some very potent and value conscious propositions available today.