Weird Flex Wednesday: Top 5 Craziest Bikes From Yamaha
Modified On Apr 19, 2023 06:56 PM By Ishan Lee for Yamaha YZF R1
High-performance, radical and, clinical is the best way to describe a true blue Yamaha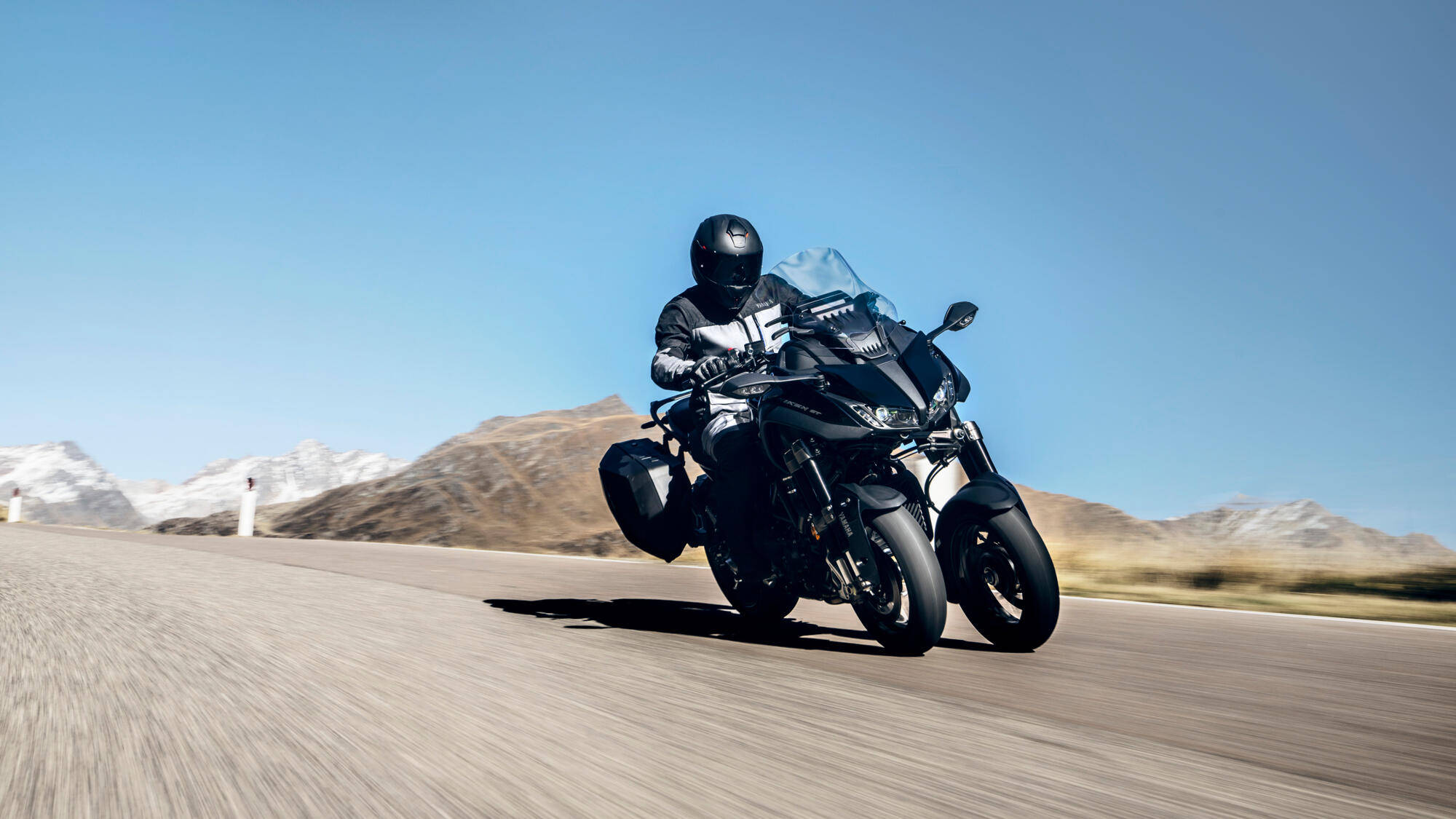 Valentino Rossi raced a Yamaha, and dominated in MotoGP. Sure, he raced for other manufacturers too, but when Rossi was out on his YZR-M1, it was poetry in motion. Yamaha seems to have a knack for making crazy motorcycles that allow crazier riders to do absolute mental things on two wheels - like Pol Tarrés and his Tenere 700! Hence, this Weird Flex Wednesday we celebrate our top five Yamaha bikes that egg us to go total bananas!
5 - Tenere

Named after a dune complex in the Sahara, the Tenere 700 took the global market by storm with its hardcore off-road capabilities. While most middle-weight adventure bikes focus on road-touring, Yamaha managed to strike a balance between everyday usability and extreme motorcycling. Its sensibility comes from its 689.6cc parallel-twin motor, which it borrows from the super friendly MT-07. However, with proper off-road hardware in the bag, its 73.4PS and 68Nm prove to be more than sufficient to tour on Mondays and challenge dirt bikes on Tuesdays!
4 - YZF-R1

Yamaha says the first YZF-R1 (1998) was "conceptualised to be the fastest on twisty roads." We wonder if it foresaw the supersport's potential as a bike with a massive cult following both on and off the race track. In either case, the YZF-R1 is one of those icons of the superbike world which have a strong brand recall, even if you're not so avidly into bikes. Fondly known as 'the one', the current-generation model's 998cc in-line four-cylinder cross-plane motor makes 200PS, and with a kerb weight of 201kg, the power to weight ratio is a crazy 1:1. Let's not forget, it was the first proper supersport to launch in India back in 2005.
3 - MT-01

Widely regarded as the original 'muscle bike', this beast of a motorcycle was known for many things, but what it was most famous for was torque - lots of it! Powered by a 1,670cc, air-cooled, 48-degree V-twin engine, it made just 90PS and a face-bending 150Nm at 3,700rpm! For reference - that's a bit more torque than the BMW R 1250 GS (143Nm) and three times that of the Royal Enfield Super Meteor 650, and all three bikes weigh around 240kg. Hence, imagine the performance proposition the MT-01 was proposing back in 2005!
2 - V-Max:

Back in 2009 when Yamaha India launched the V-max for a staggering Rs 20 Lakh, most people did not appreciate why a cruiser cost as much as it did. To begin with, it didn't conform to the standard styling of cruiser barring the low and long look. Its aggressive styling was always suggestive of speed and thrill, rather than cruise and chill. And you'd believe so for a good reason. Its 1,679cc V4 engine made nearly 200PS and 153Nm, that's supersport power in a cruiser!!! This cruiser was pushing closer to the 200PS club way before some Ducatis made it.
1 - Niken:

An 'alien' is what most bystanders would call the Niken in standstill or in motion. An engineering genius, the Niken is a radical take on the trike format of motorcycles. Its leaning multi wheel (LMW) system is what makes the Niken a good corner-carving bike. This 890cc sport tourer packs 114.9PS and 90.7Nm, and its three-cylinder motor can be enjoyed with a six-speed manual gearbox! The Niken would certainly be a fun motorcycle to go touring around the world.
Verdict:
As cool as Yamaha's international portfolio is for us desi enthusiasts, for a better part of the last decade, it hasn't offered anything exciting in India. However, that's all about to change as it brings back not just the R3 but also the MT-03. And, that's not it. Soon we will also have the MT-07, R7 and MT-09, and we CANNOT WAIT!