Royal Enfield Super Meteor 650 Gets A New Connected Feature Called Wingman
Modified On Nov 18, 2023 11:01 AM By Aamir Momin for Royal Enfield Super Meteor 650
You can now access a lot more data, and get alerts via the Royal Enfield App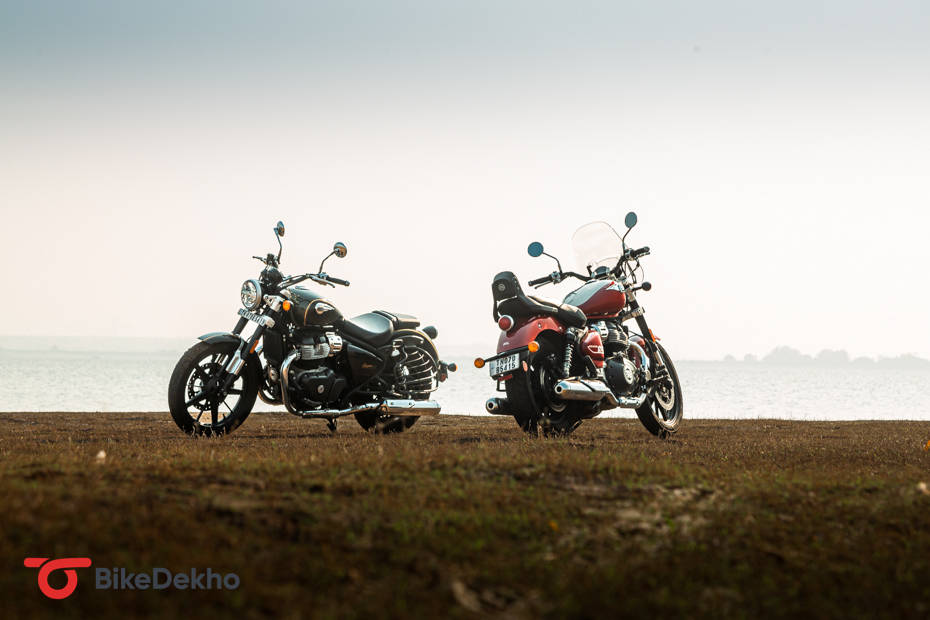 Just before launching the Royal Enfield Himalayan 450, the well-known bike manufacturer has introduced a new feature named 'Wingman' for its flagship cruiser – the Royal Enfield Super Meteor 650. Instead of being a standalone app, Wingman is an additional feature integrated into the existing Royal Enfield app, designed only for the Super Meteor 650. Its goal is to enhance the connection between the rider and their motorcycle, providing useful information.
Key features of Royal Enfield Wingman include:
1. Live Tracking: Easily track your motorcycle's live location on your smartphone, even if it's switched off.
2. Last Parked Location: Using Google Maps Navigation, access the last parked location of your motorcycle with GPS accuracy of 20-200 meters.
3. Trip Summary: Retrieve essential trip information such as average speed, trip route, braking, speeding incidents, and acceleration data on your phone.
4. Vehicle Alerts: Receive real-time alerts about fuel level, battery percentage, and the overall health of your bike.
5. Grid Support: A crucial feature that allows riders to receive proactive support from the Royal Enfield roadside assistance team between 9 am to 6 pm. This support is available 24/7, and interestingly, it can be used without the app as well.

To get Royal Enfield Wingman, new Super Meteor 650 buyers will have the feature pre-enabled. Existing customers can retrofit the feature at their nearest Royal Enfield service center for Rs 6,500, plus fitting charges. Initially it will be offered for free for five years, after that, riders need to subscribe to a plan.

Additional details:
- You can delete rider history, and the app records trip data for up to three months only.
- The Wingman device is a part of the motorcycle and is covered under the vehicle warranty from the day of purchase.
In conclusion, Royal Enfield Wingman is a convenient feature for regular riders, and the Super Meteor 650 prices range from Rs 3,60,899 to Rs 3,91,346 (ex-showroom Delhi).