Okinawa i-Praise Pre-bookings Begin
Modified On Mar 20, 2019 By Mallikarjun Pillai for Okinawa i Praise
The electric scooter gets a new battery tech that makes it lighter than the standard Praise
Okinawa i-Praise pre-bookings open at Rs 5,000
Set to launch in January 2019; deliveries to begin soon after
i-Praise features a detachable battery unit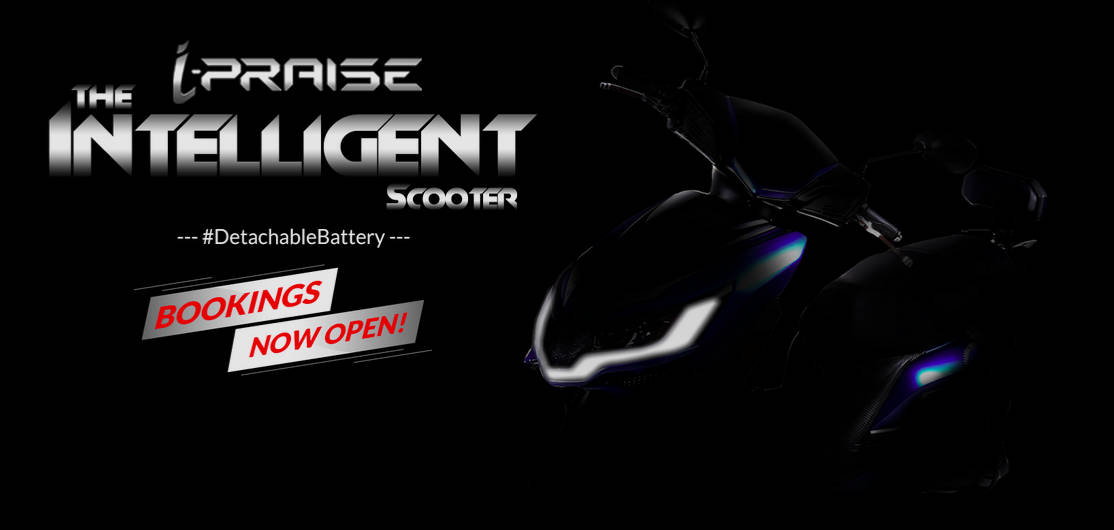 Electric scooter manufacturer Okinawa has announced that it has commenced pre-bookings for its new offering, the i-Praise. You can pre-book an i-Praise at any of Okinawa's over 200 dealerships across India for an amount of Rs 5,000. Deliveries for the new e-scooter are slated to begin once it is officially launched sometime in January 2019.
The i-Praise features quite a few improvements over its predecessor, the Okinawa Praise. The most notable of these is the inclusion of a lithium-ion battery instead of the lead-acid unit found in the Praise. This has drastically reduced the weight of the i-Praise since lead-acid batteries are significantly heavier than their lithium-ion counterparts. According to Okinawa, the change of battery tech has reduced the weight of the i-Praise by up to 40 per cent.
More importantly, the i-Praise's battery is detachable. This will allow users to charge their scooter's battery at their home or work place. Okinawa also claims to have made improvements to the battery's charging rate and users can now expect a charging time of two to three hours. The company further claims a single-charge will give the i-Praise a range of up to 180km and a top speed of between 55-75kmph. In our Okinawa Praise review, we were impressed with the e-scooter's single-charge range. It remains to be seen if the i-Praise's reduced weight can boost its range further.
Pre-bookings for the Okinawa i-Praise commenced on 14 December, 2018 and are open for only the first 500 bookings. As for pricing, expect Okinawa to price i-Praise at a slight premium over the standard Praise, which retails at Rs 59,889 (ex-showroom Delhi).