New Safety Norms For Electric Vehicle Batteries Issued
Published On Sep 2, 2022 05:09 PM By Bernard Mascarenhas for Ola S1
Government of India to enforce stringent testing norms from October 1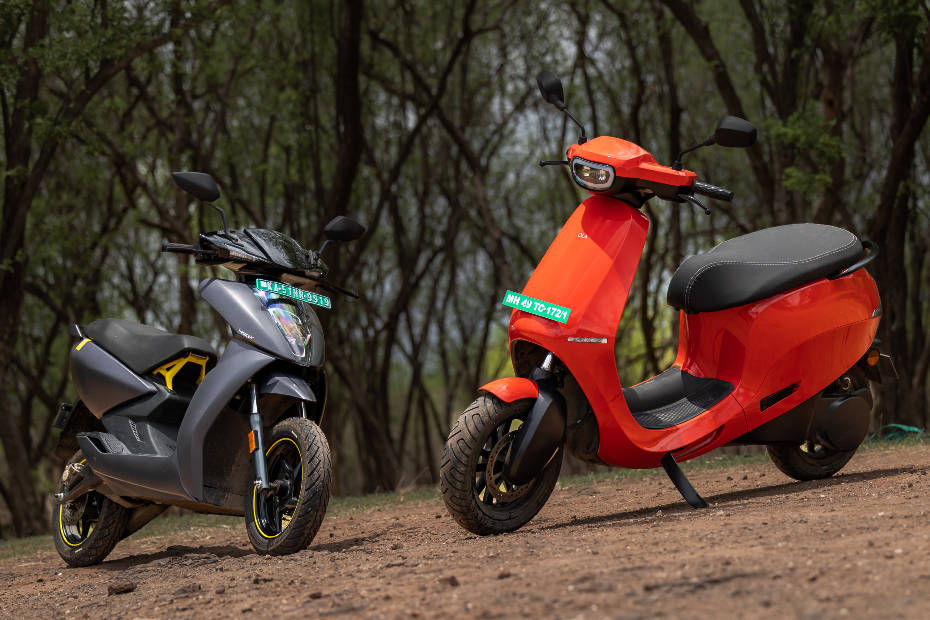 The Ministry of Road, Transport and Highways (MoRTH) has issued stringent testing and checking norms for cells, battery packs and the battery management system (BMS) to prevent fires in electric vehicles.
The ministry has proposed that all EVs must comply with these additional safety requirements, set to be enforced from October 1, related to battery packs and thermal propagation due to internal cell short circuits.

These changes have been made following several fire incidents in electric two wheelers across the country. The new norms mandate manufacturers to provide a 'safety fuse' for the battery that acts as a circuit breaker as and when there is excessive heat generation or high current flow. To monitor and detect these anomalies, a provision has also been made for four mandatory sensors. This will prompt an audio-visual alert on the instrument console of the vehicle to alert the rider.
These new norms set by the Automotive Industry Standards (AIS) will be applicable to all electric two-wheelers, cars and goods vehicles. They also specify that there must be sufficient cell-to-cell spacing distance for effective heat transfer and cell isolation in case of thermal runaway in the Rechargeable Energy Storage System (RESS) be allowed.

For electric two-wheelers, the BMS system should also have features for over-voltage, over-charge, over-discharge, over-temperature, overcurrent and short circuit protection. The charger will also need to have a voltage and time-based cut-off to avoid overcharging of RESS.
Thermal runaway is a chain reaction within a lithium-ion cell that occurs when the temperature inside a cell rises faster than its heat dissipation rate, causing it to enter into an uncontrollable, self-heating state.
Dr Akshay Singhal, Founder and CEO of Log9 Materials, commenting about this policy states, "Log9, in all earnest, welcomes the amended battery safety norms notified by the Government. With this, we can say that the Indian EV industry has now come of age. The safety standards have been long overdue. With safety guidelines and regulations now conceptualised and designed as per the Indian operating conditions, we are confident that in the future every battery manufacturer and OEM will take full responsibility and go above and beyond to ensure that every single EV that reaches Indian roads is the safest of the lot. Inclusion of battery cells, on-board charger, battery pack design, and heat propagation due to internal cell short circuit leading to fire effectively encompasses all essential variables that could jeopardise a customer's safety, providing an additional push towards EV adoption."