Indian Rider Among Ducati Globetrotters Finalists
Published On Jun 30, 2016 By Naveen Soni for Ducati Multistrada
Indian motorcyclist Vir Nakai has been selected as one of the seven finalists for the Ducati Globetrotters 90th around the world tour.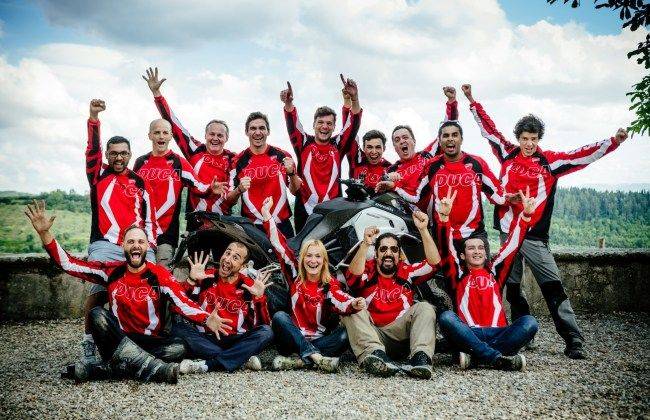 Ducati has selected the seven finalists for is Globetrotters 90th round-the-world trip on the Multistrada 1200 Enduro. And it is going to be proud moment for Indian motorcyclists as one of them has been selected for this epic journey, designed to retrace the most significant stages of the 90 years of Ducati history. 
The over 30,000 kilometres journey awaiting the seven "torchbearers" is split into a relay race, and 37-year old Vir Nakai has been selected from India to complete the first stage of this journey. Starting on July 4, 2016, from Ducati's Borgo Panigale factory in Bologna, Italy, the first stage will conclude in Moscow, Russia. The Borgo Panigale factory is the same place from where the Italian manufacturer started its journey 90 years back.

A travel writer and photographer, Vir has a motorcycle repair shop in Mumbai and motorcycling is all his life has been since he was a child, travelling on the tank of his father's bike. He says, "There is no other adventure in the world but the one you can find riding a motorcycle,". He has travelled throughout India, from the Himalayas to Bangalore, and in the coming venture he would like to "absorb every drop of it in order to become a part of it, smell the scents, smile and tell the tale".
The 7-stage relay type journey will be completed by seven different riders, selected from 14 semi-finalists chosen from across the globe. These finalists were trained under the supervision of Beppe Gualini of ex-Dakar fame at the Bootcamp in the Castello di Nipozzano, in Tuscany. After that, Ducati staff tested these 14 candidates on the Ducati Multistrada 1200 Enduro on the basis of basic mechanical skills and selected the 7 finalists to embark on the greatest adventure of their lives.

Vir Nakai, said, "I am totally shocked and excited because I would have never imagined I would get so far. The selection round was an amazing experience and it's going to get even better. The final decision for Ducati would have been very tough considering that the 13 other Globetrotters finalists from all over the world are such a brilliant bunch of people. I can't wait to ride!"
Each finalist is from a different country representing India, Australia, Belgium, Brazil, USA, UK and Germany and the Ducati Globetrotters 90th will be travelling across 3 continents. The relay passing from one to another will be a specially designed "torch" created by the Ducati Design Center to symbolically spread the fire of passion around the globe, the passion that burns and fuels the spirit of Ducati.