Holi 2023: How to Legally Change The Colour Of Your Two-wheeler In India
Modified On Mar 7, 2023 10:08 AM By Aamir Momin for Yamaha R15 V4
Bored of the factory colour and are looking to spice it up? We help you do it, legally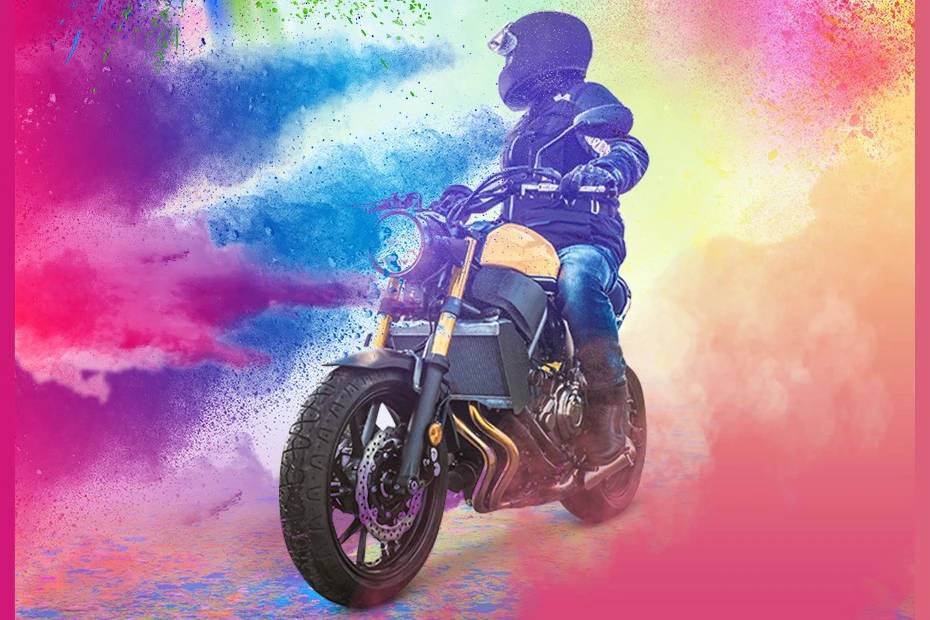 Planning to change the colour of your two-wheeler this Holi? Well, doing it legally is a pretty simple process. Read on to find out the step-by-step process.
Colour Sample
First step would be to take the colour sample of the shade that you would like to paint your two-wheeler in to your nearest RTO (Regional Transport Office or Road Transport Office). Don't forget to take your RC (registration certificate) along.
Form filling
Next, you have to fill out the NAMV form (notice of alteration to a motor vehicle) and submit it to the authorities. You can download this online as well. The RTO authorities might even do a quick inspection of the current colour of your vehicle, and give you a signed approval for the alteration.
Re-paint
Now that you have the approval, you can re-paint your two-wheeler to the shade sampled at the RTO. Make sure you use good quality materials to avoid any damage.
Verification
Return to the RTO with the freshly painted bike/scooter with all your documents for the next step of verification. This step ensures that everything is done according to the RTO's guidelines.
Once the verification and approval is done by the RTO officer, get those changes marked in your RC book by the relevant official. You can now enjoy your snazzier looking bike with peace of mind!