Updated Aprilia SR 160 Race: Road Test Review
Published On Jan 16, 2022 By Praveen M. for Aprilia SR 160
We take Aprilia's latest sporty scooter out for a spin to see whether the premium justifies the updates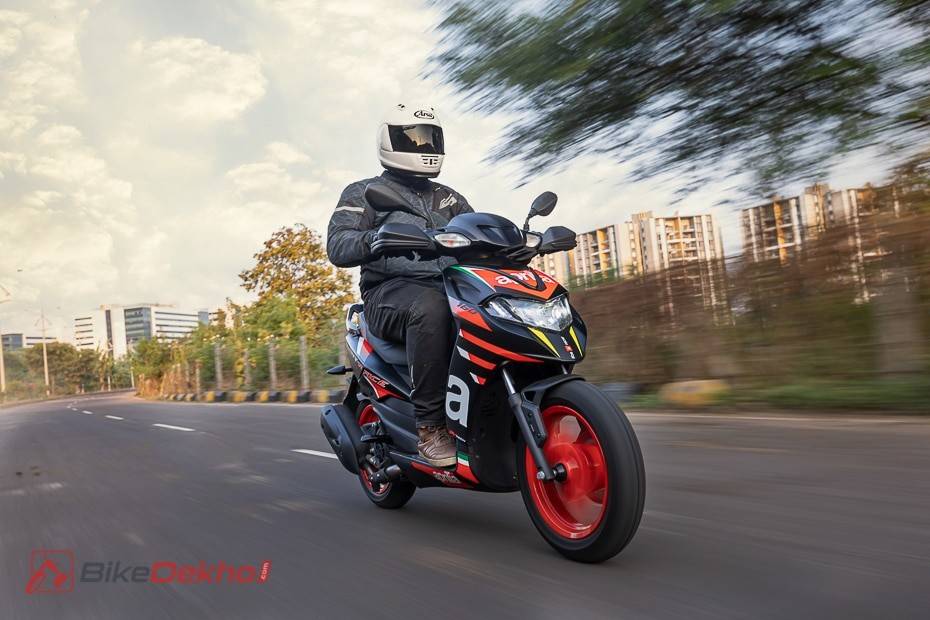 In a bid to keep up with the modern times, Aprilia gave its popular SR 160 a much needed overhaul last year. The updated Aprilia SR 160 featured a few nips and tucks over its predecessor, and costs Rs 1,18,864 (ex-showroom, Delhi), a Rs 11,000 premium over the previous-gen model. We took the scooter for a spin to see whether the premium is justified or not...
Check out all you need to know about the updated SR 160 in these links:
Launch Story:
Along with the launch of the updated Aprilia SR 160 in November 2021, the Italian bikemaker also launched the updated version of the Aprilia SR 125. Know what's new, and the pricing details here.

Likes and Dislikes:
Aprilia reignited the performance scooter category with the launch of the SR 150 five years ago. In an attempt to keep the flame alive, the Italian company recently launched the updated iteration. We rode the Race variant of the scooter and here's what we liked and the things that we didn't.

Review Image Gallery:
The Aprilia SR 160 is one of the sportiest looking scooters in the country. The Race Edition, in particular, comes with snazzy graphics and a CVT tuned for better acceleration. Drool over the images here.

Photo Comparison With Yamaha Aerox 155:
The Aprilia SR 160's primary rival is the Yamaha Aerox 155, the only other scooter in the 150+cc segment. Here's how the two stack up against each other in detailed images.

Verdict:

All in all, the updated Aprilia SR 160 Race' high price point (Rs 1.28 lakh) doesn't really justify the performance offered, considering the Yamaha Aerox 155 is just Rs 1,000 more. That said, riders will be delighted at its agility and ride quality. This coupled with the snazzy graphics makes it a good choice for youngsters. In a related development, Aprilia is working on a next-generation 150cc engine, which could make its way into the SR 160. Know all about it here.