Ducati SuperSport 939 Spied For The First Time
Published On Aug 19, 2016 By Naveen Soni
The chassis of Ducati SuperSport 939 is based around that of the Monster, while the engine is 939cc L-twin from the Hypermotard.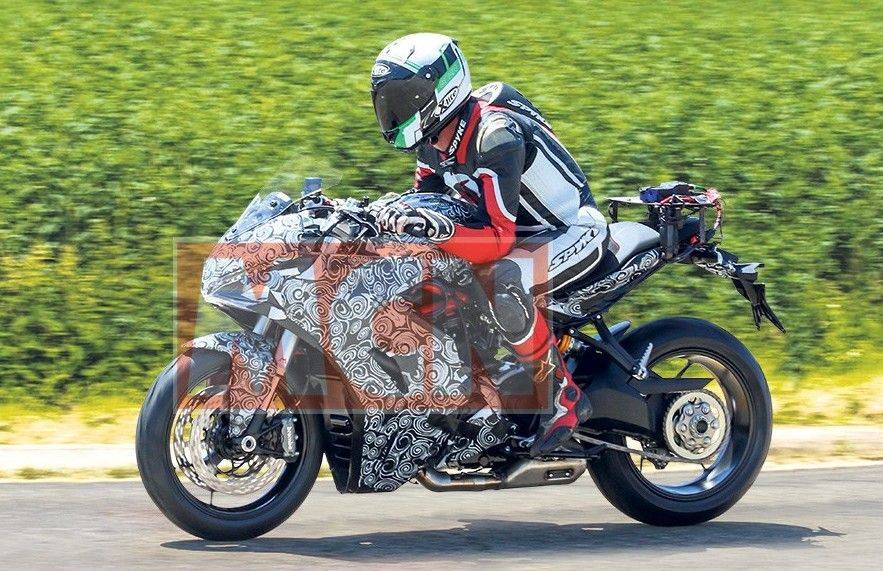 After its closed room preview at the 2016 World Ducati Week (WDW), the upcoming Ducati SuperSport 939 has been captured testing for the first time. The bike has been spied in action during its test runs at a private track in Italy. In the form of this new machine, the Italian manufacturer wants to develop a sportbike with good road manners. Basically, the Ducati SuperSport 939 is a sporty bike which is designed for good handling and high performance but not as high as compared to the existing Panigale superbike range.
Talking about the Ducati SuperSport 939 a WDW, Paolo Quattrino, product manager, Ducati, told MCN, "The engine is tuned to be really, really smooth because it's a sportsbike with road focused performance. The SuperSport is not an entry-level sportsbike. That would be a bike for beginners, this is not that. This bike is for customers who desire a sportsbike with versatility and with road-focused performance. It is for riders who don't want a bike for trackdays, so this is a bike that is sporty and at the same time comfortable in terms of seating position. It is not in the Panigale family."

Though the headlamps are inspired by the exotic Panigale range of superbikes, they have been redesigned along with the front body fairing. The instrument cluster of the Ducati SuperSport 939 is completely new and gets all the multifunctionality features like the Multistrada and is ready for the Ducati multimedia system. The exhaust is also new so the complete tail section is. 
"We made this because we wanted to target the customer who loves sportsbikes and wants street legal performance. We investigated the market and saw very interesting potential for these types of customers," Quattrino added.
The Ducati SuperSport 939 has been build around the chassis of Monster, however, it has been tweaked a bit for a little aggressive handling in the corners. Powering the bike is the Hypermotard's 939cc, liquid-cooled, L-twin which has been altered with electronic tuning. We can also say that it is a new engine as 80 per cent of the components in it are new. Even, the mountings have been changed to use the motor as a stressed element in the frame.
So, what Ducati is planning to serve with the new SuperSport 939 is a platter with some of the best ingredients from its exotic Italian dishes.
Spy Images Source