Best 125cc-160cc Commuter In India - Choose Your Favourite
Modified On Jun 6, 2020 By Team Bikedekho for Honda Unicorn

So which two-wheeler is the absolute best? Well, you get to tell us this time, courtesy of our Auto Premier League - the country's only awards program where you, the reader, get to pick your favourite two-wheeler in every segment. Anyone who's ridden them knows that 110cc commuters can get really boring really quickly. Move a little higher up in the displacement range and things begin to hit a real sweet spot, though. The 125cc commuters out there offer a great balance between frugalness and engine output, and the 150cc-160cc segment has enough poke to keep you entertained while still remaining adequately practical and sensible. Know more about the Auto Premier League here. Voting is open now so head here to choose your favourites.
Your choices are listed below, and remember that we're focusing on commuters in this segment, so sportsbikes like the R15 are obviously going to be missing:
Honda Unicorn

The Activa might have put Honda's scooters on the map but the Unicorn was one of Big Red's massive success stories in the motorcycling world. So successful, in fact, that it's still around even today, albeit in a more updated form. You'd be hard pressed to tell just by looking at it, though, because the appearance has remained untouched and what's new is the 160cc motor, replacing the earlier 150cc unit.
Pros:
Comfortable and refined
Extremely reliable
Lighter than before and gets more ground clearance
Cons:
Now quite expensive in BS6 form
Looks quite stale and dated
Not very feature-rich
For more detailed information about the Honda Unicorn, head here: https://www.bikedekho.com/honda/unicorn-160
Bajaj Pulsar 150

The Bajaj Pulsar range has today grown to accommodate motorcycles powered by different engines of various displacements, but the 150 has been around right from the start. It continues to offer the great price to performance ratio that Pulsars are known for, and has even been updated with modern tech like ABS.
Pros:
Among the most powerful 150cc bikes on sale
Great value for money considering the features and performance offered
Cons:
Build quality isn't the best
Gearbox is imprecise and crude
Engine refinement could be better
For more detailed information about the Pulsar 150, head here: https://www.bikedekho.com/bajaj/pulsar-150
TVS Apache RTR 160 2V

The Pulsar range has always faced stiff competition from fellow Indian brand TVS and its excellent lineup of Apache motorcycles. They were among the first bikes in India to offer ABS, and the RTR 160 2V continues to be a grunty and powerful motorcycle for its size. It's quite feature rich too, but we do wish the styling was a little more up-to-date.
Pros:
Excellent price to performance ratio
Great handling characteristics
Good amount of features on offer
Cons:
Looks quite dated
Engine refinement is not the best
For more detailed information about the Apache RTR 160, head here: https://www.bikedekho.com/tvs/apache-160
Bajaj Avenger 160

It may have started out life as the more premium Kawasaki Eliminator, but Bajaj quickly turned their cruiser into something with mass appeal in the form of the Avenger. Right now, it's offered in two engine options - 220cc and 160cc, and while both offer great value for money, it's the 160cc iteration that really made the cruiser genre really accessible to the masses in recent years.
Pros:
True cruiser riding experience with low seat, forward set footpegs and tall handlebars
You can't get a cruiser for any cheaper
Cons:
The design is now feeling a bit dated
Doesn't get dual-channel ABS
For more detailed information about the Bajaj Avenger 160, head here: https://www.bikedekho.com/bajaj/avenger-160
Hero Super Splendor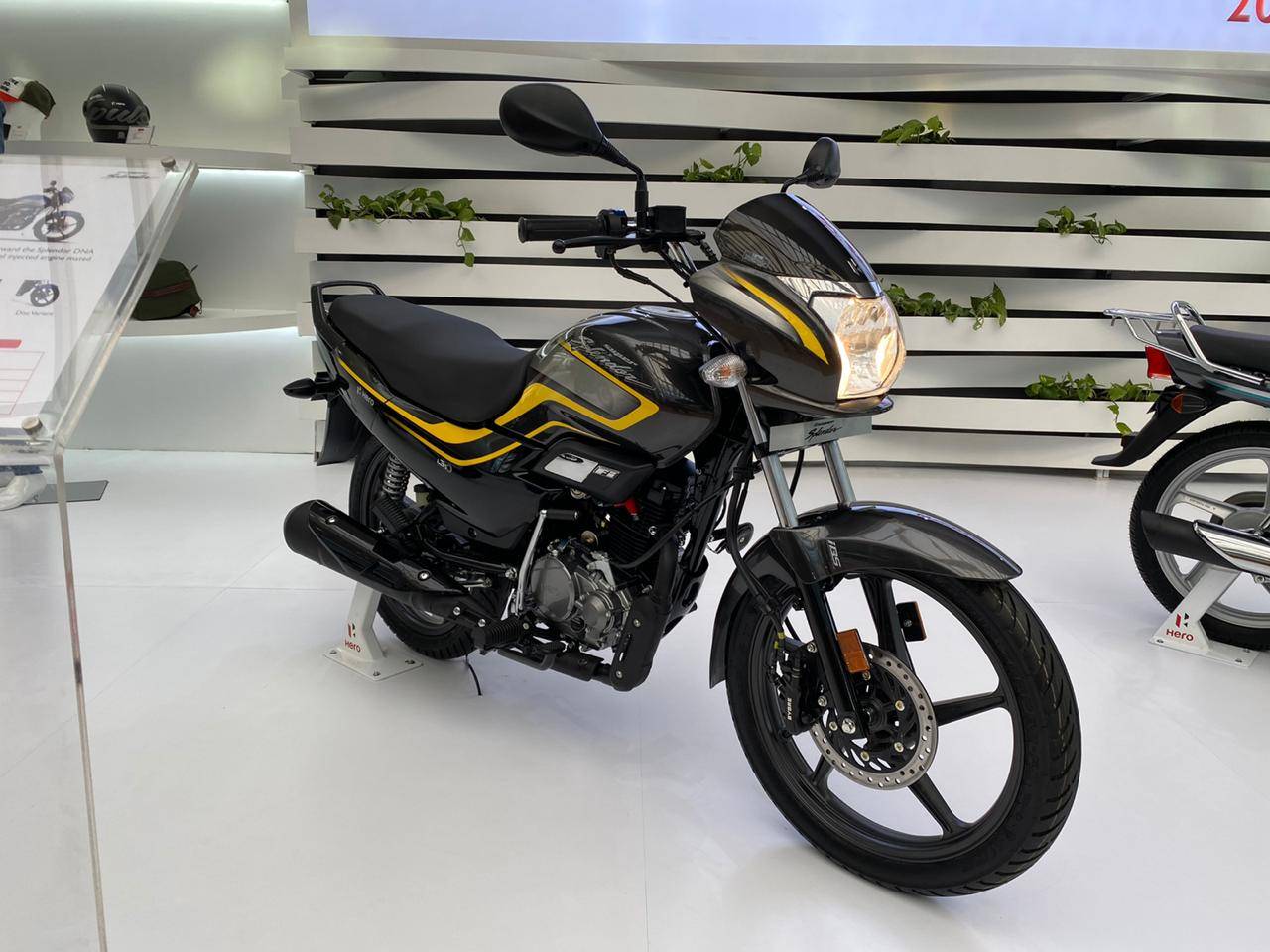 Hero took the hugely popular Splendor moniker from the 110cc bike and used it to create the 125cc Super Splendor. The bike recently received its BS6 update which, in addition to giving the bike fuel-injection, also threw in a 5-speed gearbox which will certainly help with fuel efficiency at higher speeds. It may not be very fancy or flamboyant, but it's rugged, dependable and frugal.
Pros:
Vast sales and service network to back it up
Fuel-efficient motor
Gets i3S stop-start system
Cons:
Plain-Jane looks
Not many features aside from i3S
For more detailed information about the Hero Super Splendor, head here: https://www.bikedekho.com/hero/super-splendor
Honda Shine

When it comes to 125cc commuter motorcycles, the Honda CB Shine is king of the mountain. The Japanese wing badge never fails to instil comfort in buyers, and with a refined and frugal 125cc motor, the Shine formula is a sureshot for success. Its recent BS6 update dropped the CB lettering from its name and brought in fuel-injection.
Pros:
A reliable motorcycle
Refined and fuel-efficient engine
Gets an ACG starter and kill switch
Cons:
Unexciting appearance
Basic instrumentation
For more detailed information about the Honda CB Shine, head here: https://www.bikedekho.com/honda/shine
Bajaj Pulsar 125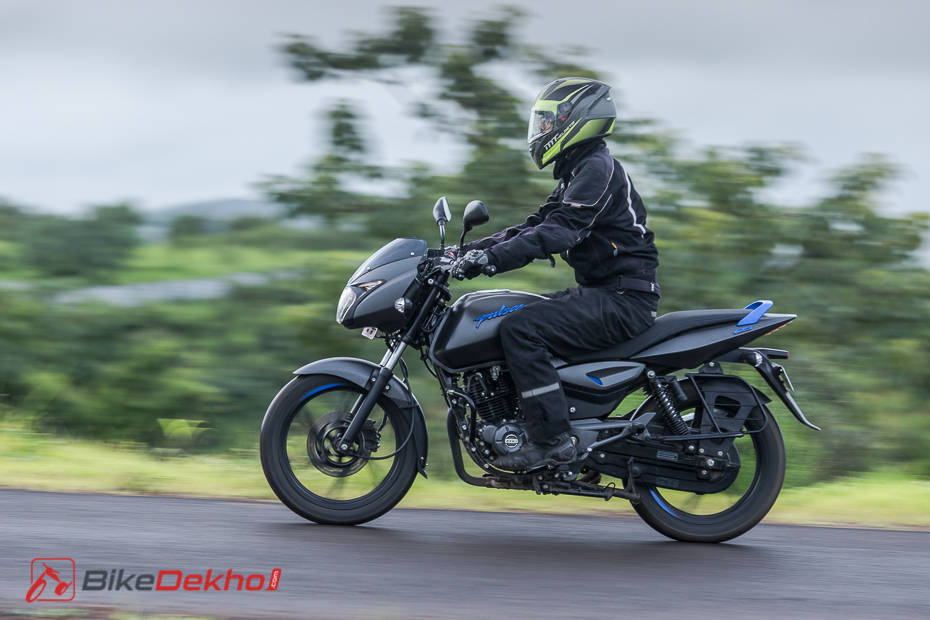 Bajaj took notice of the strong appeal of its Pulsar range and decided to scale it down and make it affordable for the masses. The end result is the Pulsar 125 Neon which combines the macho looks of the bigger Pulsars along with the sensibility of a 125cc motor. Just like all Pulsars, it offers a great price to performance ratio but the bike does look and feel quite dated overall.
Pros:
Engine is powerful considering its displacement
Great value for money package
Cons:
Quite sparse when it comes to features
Looks rather out-of-date
For more detailed information about the Honda CB Shine, head here: https://www.bikedekho.com/bajaj/pulsar-125
Hero Glamour

The Hero Glamour was ahead of its time, offering fuel-injection long before BS6 emission norms made it compulsory. The technology made this 125cc commuter extremely fuel-efficient and also gave it the bragging rights of the world's most affordable fuel-injected bike for a long period of time. As a result of this, its recent BS6 update only brought a marginal price hike and a fresh new look.
Pros:
Excellent fuel economy
Low maintenance
Decent handling
Cons:
Engine refinement isn't great
Could use chunkier tyres
For more detailed information about the Hero Glamour, head here: https://www.bikedekho.com/hero/glamour-2017