Bajaj Platina 110 H-Gear Vs TVS Radeon: Picture Gallery
Modified On Jul 10, 2019 By Jehan Adil Darukhanawala for Bajaj Platina 110 H Gear
Is Bajaj's newest commuter packing enough to challenge the Radeon?
Great mileage has always been the Bajaj Platina's forte. Be it in its 100cc or its 110cc avatar, the Platina has managed to deliver incredible fuel efficiency figures. For 2019, Bajaj has aided the Platina 110's highway abilities by equipping it with an extra gear -- the H-Gear. Does the addition of the new gear make it better than the TVS Radeon?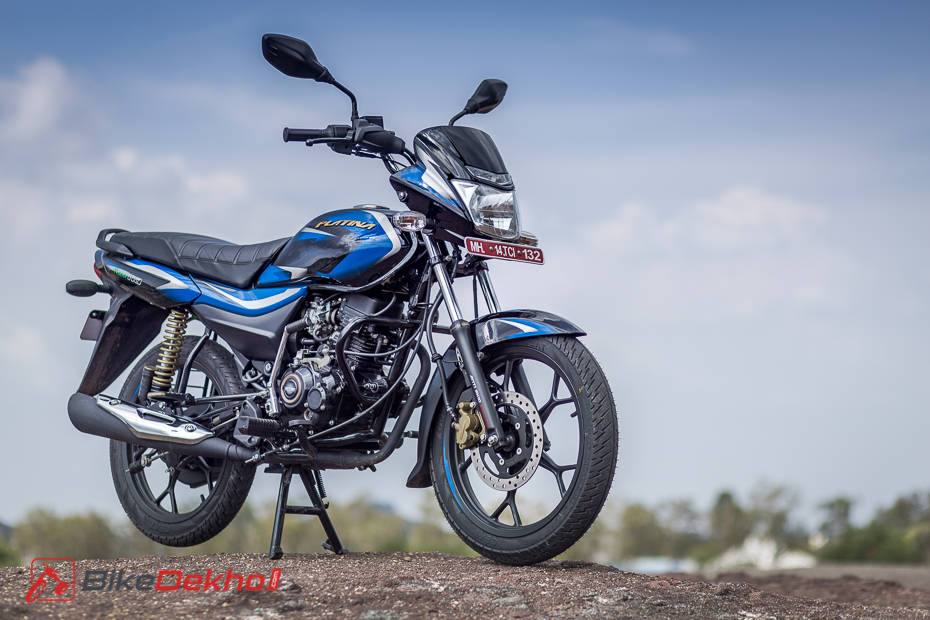 The template of commuter motorcycles has not changed much from what the Hero Splendor offered, when it was initially launched way back in 1994. Both motorcycles here have kept the essence intact, but offer their own flavours.
Also Read: Bajaj Platina 110 H-Gear vs TVS Radeon Mileage Compared: Real World Numbers


While the Platina is trying to be a bit retro in a neo package, the Radeon is aimed to give the commuter buyer an old school, but classy vibe. Hence, you will see an overdose of tan for the leather seat cover, the gold crankcase cover and the slightly off-white colour used on the TVS bike.


Bajaj takes pride in the oodles of comfort that the Platina provides in your everyday commuting experience. Both the Platina and the Radeon get a quilted seat cover but it's the former which is longer and comfier.


The chrome bezel around the Radeon's headlamp lends the bike a stylish touch. But, the LED DRL on the Platina is the more premium option of the two.


Even in terms of instrumentation, the new Platina 110 H-Gear is the more feature rich option. Not only does it get a digital panel which displays trip related info, it also has a 'Gear-Shift-Guide' system which is basically a gear position indicator with a shift warning.


The mirrors on the Platina are larger and offer better visibility, which is a boon on the highway.


Both motorcycles offer a relaxed riding posture. To say which one of them is the better ergonomic fit for the Indian commuter is near impossible.


Extra cee cees does not translate to significantly higher power figures - 8.6PS on the Platina versus 8.4PS on the Radeon. But, the Bajaj offering makes 9.81Nm of torque, 1.1Nm more than the TVS.


The Platina is currently the only sub-110cc commuter to come with a five-speed gearbox. The fifth gear, sorry the H-Gear helps the motorcycle stretch its legs on the highway.


Braking on the Platina is sure-footed, thanks to the presence of a disc option for the front wheel. The Radeon does not get a disc brake even as an option.


The Platina proves to be more frugal of the two as it doles out 71.06kmpl in the city and 76.82kmpl out on the highway. The Radeon managed to deliver only 66.29kmpl and 63.97kmpl in the respective conditions.