Bajaj Chetak Electric Scooter India Expansion Delayed
Modified On May 26, 2020 06:01 PM By Praveen M. for Bajaj Chetak
The coronavirus pandemic is to blame for the change in the brand's plans
COVID-19 has impacted the component supply chain from Wuhan, China.
Bajaj Chetak Electric is currently available in two cities: Pune and Bengaluru.
Bajaj's expansion plans have been delayed by 4-5 months due to the pandemic.

The electric segment in India is still at a developing stage which is why Bajaj Auto chose to launch its first EV, the Bajaj Chetak electric scooter only in two cities: Pune and Bengaluru. The plan was to get feedback from customers and then expand to other cities over the next few months, but the ongoing coronavirus pandemic has reportedly caused delays in the brand's plans.
Also Read: Bajaj Pulsar 150: Same Price, Other Option
Speaking to a news portal, Rakesh Sharma, Bajaj Auto's Executive Director, said the supply of some components from Wuhan, China, was interrupted because of the pandemic. Hence, the company decided to stop taking further orders from the two cities where it is currently in business. At present, it is focused on fulfilling the demands of the Pune and Bengaluru markets first. Apart from catering to the demand, Sharma also said that Bajaj Auto will see how the charging infrastructure and the EV subsidy pans out, in addition to the feedback from customers. He said that depending on when the lockdown eases off, the brand's plans have been deferred by 4-5 months.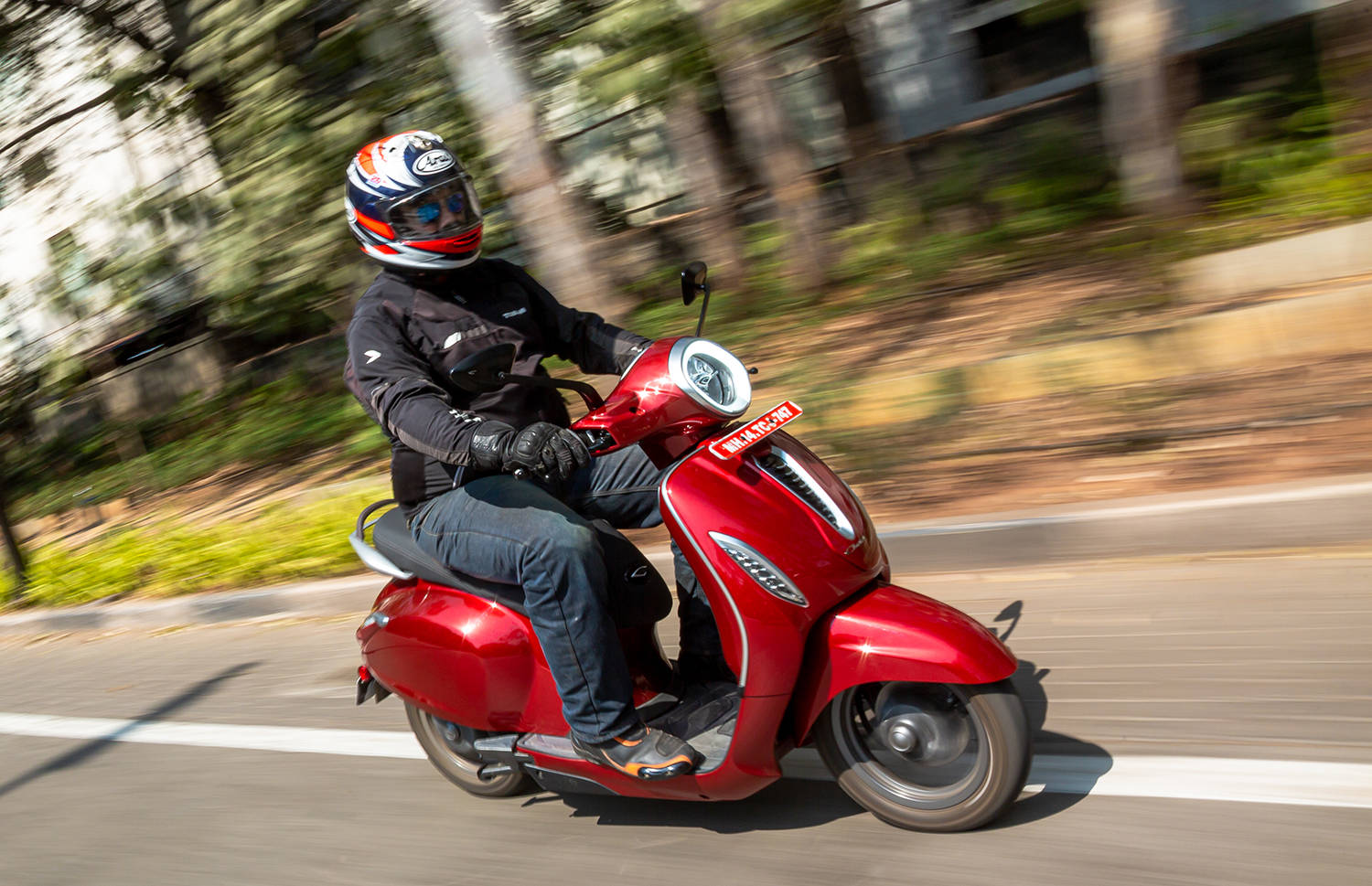 The Bajaj Chetak was intended to be exported to certain European markets eventually but even those plans have reportedly been affected by the pandemic. The Bajaj Chetak is one of the few well-built entry-level premium electric two-wheelers in India. It is available in two variants: Premium and Urbane. The former costs Rs 1,21,525 whereas the latter will set you back by Rs 1,06,445, both on-road Bengaluru. Its primary rival is the Ather 450 Plus, which retails at Rs 1.49 lakh on-road, Bengaluru. The only other alternative in the motorcycle segment is the Revolt RV 400, which is priced at Rs 1,03,999, (ex-showroom, including the FAME II subsidy).