Ather Electric Scooters To Launch In Chennai Soon
Published On Apr 24, 2019 By Praveen M. for Ather 450
The Bengaluru-based startup will offer both the Ather 450 and the 340 in the metro city
Ather will begin its Chennai operations from June 2019.
Prices for both the scooters may vary for Chennai and will be announced in June itself.
Apart from the two scooters, Ather will also introduce its charging infrastructure in Chennai.
Charging at these Ather Points will be free for the first six months.
Pre-orders will also commence from June 2019 in Chennai.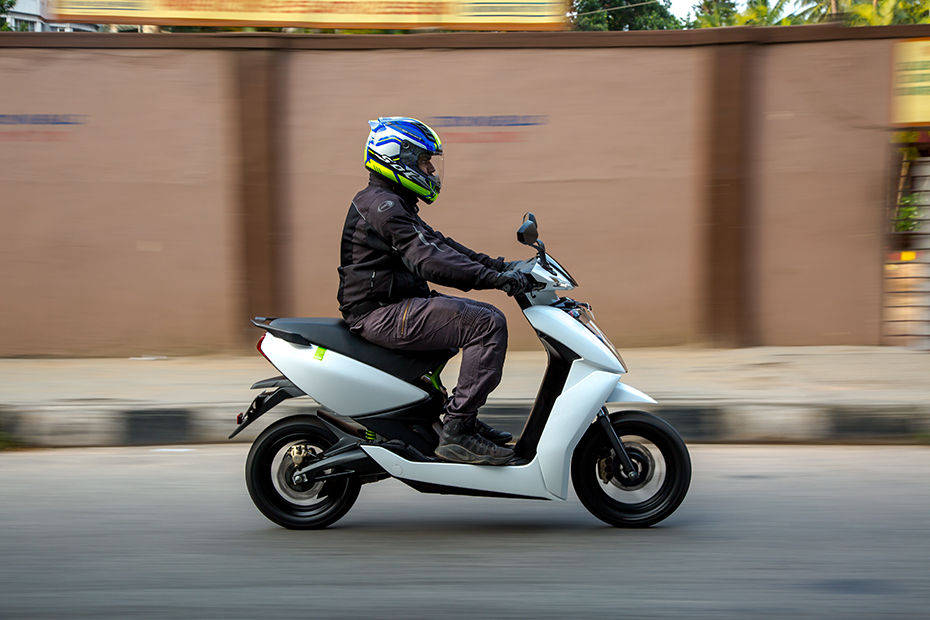 Ather Energy, the Bengaluru-based startup well known for its tech-laden electric scooters, the 450 and the 340 will enter the Chennai market in June this year. Both the scooters will be available for pre-order from the same month itself. Ather Energy retails its scooters through its own 'Ather Space', which will be opened in Chennai soon after pre-orders begin. Also, buyers will be informed about the delivery timeline when they place their pre-order.
Also Read: Ather 340 vs Honda Activa 5G DLX: Running Cost Analysis
Prospective customers can also submit their details in the 'Pre-order Interest' list on Ather's official website. The company claims joining this list will grant customers early access to pre-orders and also let them avail of exclusive test rides before pre-orders begin. Already operational in Bengaluru, Ather's charging infrastructure, called Ather Grid lets customers charge their scooters at Ather Points for free for the first six months. The company has already identified installation spots for Ather Points in Chennai and is in the process of signing MoUs.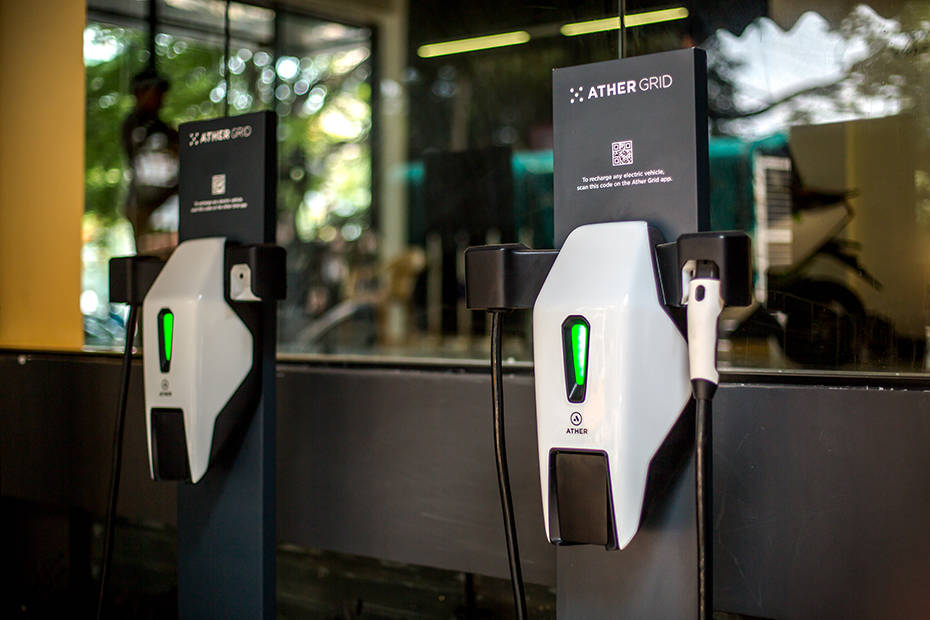 Apart from this, Ather has also teamed up with Godrej Nature's Basket and will be making use of its 35 odd store locations to set up charging stations. Interestingly, Nature's Basket stores are currently located only in Pune, Mumbai and Bengaluru. The Ather 450 costs Rs 1.28 lakh while the Ather 340 will set you back by Rs 1.13 lakh (both prices on-road Bengaluru). However, it may vary for the Chennai market and will be announced in June itself.
After Chennai, Ather plans to enter Pune, Hyderabad, Delhi and Mumbai as well. If you're wondering how we liked the scooter, do check out our first ride review. Here's Ather Energy's press release regarding the announcement:
Press Release:
Ather Energy announces entry into Chennai in June
Along with installing charging infrastructure, Ather has opened early access privilege to Chennaites
Chennai/Bengaluru, April 24, 2019: Ather Energy, has announced its plan to enter the Auto Hub of India, Chennai, in June 2019. On the heels of its announcement of launching in multiple cities this year, Chennai is the second city the company is entering after its commercial launch in Bengaluru in 2018. With this, Ather enters its rapid expansion phase, and plans to be in 30 cities over the next couple of years.
As in the case of Bengaluru, Ather Energy will be introducing both its products 450 and 340, along with setting-up its public charging infrastructure, Ather Grid, across consumer-friendly locations such as cafes, malls, tech-parks, gyms, etc. To encourage adoption of EVs in the city, Ather Energy has announced free charging at Ather Points for all electric vehicles for the first 6 months. Ather's electric and intelligent scooters bring ease of access and convenience to their owners by allowing them to identify charging point locations and their real time availability through the Ather Grid app. This unique model is currently existent in Bengaluru with Ather Grid up and running at 24 charging locations with 31 charging points.
After witnessing tremendous success in Bengaluru with stocks of Ather 450 being sold out till September 2019 in Bengaluru alone, the company today has opened its early access privileges to Chennaites and the rest of India as it ramps up. The "Pre-Order Interest" option on the company's website gives consumers priority deliveries, early access to book the Ather 450 & Ather 340 and invitations to exclusive events and test rides.
Ather Energy reiterated its commitment to developing India's charging ecosystem by announcing its pan-India association with Godrej Nature's Basket recently. The partnership will see Ather Energy setting-up its charging stations - Ather Point - at Godrej Nature's Baskets' 35 odd locations across the country.
Holding a special place for the company's founders and IIT Madras graduates – Tarun and Swapnil, Chennai has become a hotbed of innovation and technology. It was during their time at the institute that the founders decided to build electric scooters instead of battery packs to address the influx of substandard EVs flooding the Indian market.
Quote by Ravneet Phokela, Chief Business Officer:
"After a successful launch in Bengaluru, we are expanding across the country starting with Chennai. The launch in Chennai is like a homecoming for Ather, as the organization was conceptualised at IIT Madras. We have already started receiving pre-order interest from enthusiasts on the website. As we enter this exciting market, we are looking at extending the same go-to-market strategy that we employed in Bengaluru, starting with accepting pre-orders, setting up of the charging infrastructure and the Experience Center, followed by the delivery of vehicles."
About Ather 450: The Ather 450 is designed for city riding conditions, it comes with a top speed of 80 km/hr, a range of 75 km and one of the quickest accelerations for the scooter category of 0-40 km/hr in 3.9 seconds. Also, for the first time in the category, Ather 450 comes with parking assist, which allows riders to reverse into tight parking spots. The key differentiators of the Ather 450 are its intelligent features, seamless charging and ownership experience. The Ather 450 has a 7" touchscreen dashboard that allows onboard navigation with options of alternate routes and saved locations. It comes with the Ather app that enables push navigation from the phone to the vehicle dashboard, remote monitoring of the vehicle's health and charge status. Finally, with the over-the-air (OTA) updates functionality, the vehicle is capable of improving over time with continuous upgrades and the addition of new features and functionalities.