Yamaha YZF R3 – Road test
Published On Jan 11, 2016 By Rommel Albuquerque for Yamaha YZF R3 (2015-2017)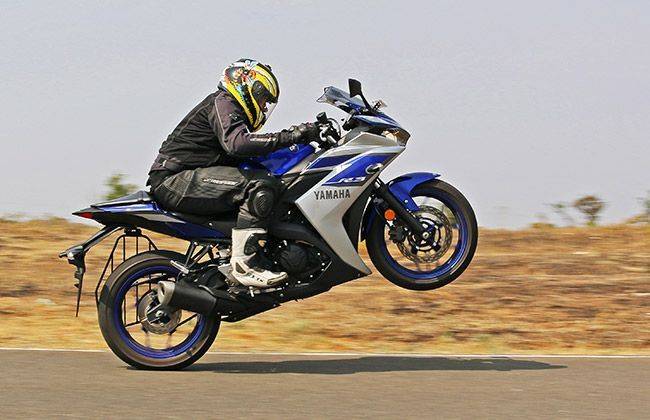 Yamaha have been concentrating on their commuter motorcycles and scooters for a long time and it didn't seem like they were going to launch any new performance motorcycles. But then they launched the YZF R3. The R3 is a late entry into the 300 segment, but better late than never right. We've been waiting to ride this motorcycle for a long time. Motorcycle enthusiasts have been waiting for this motorcycle for a long time. It has even won the Indian Motorcycle Of The Year (IMOTY) award for 2016. Meet the Yamaha YZF R3.
The Pros: Highly refined engine, good handling and excellent performance.
The Cons: No ABS (Anti-Lock Braking System) 
The Crux: The level of refinement and comfort is top notch for a motorcycle in this segment.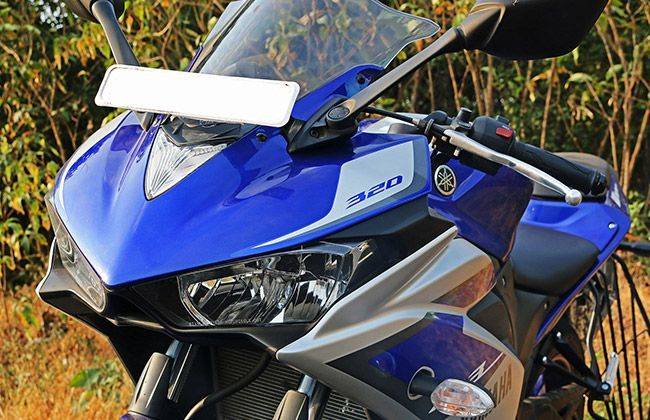 Design and features: Yamaha's true blue racing dna engulfs the R3. The split twin headlights encased in the fairing lend it a superbike look. Pair that with the sharp lines leading to the underbelly and a racy rear end and you've got a motorcycle that will give any superbike a run for its money. From head to toe, the R3 exudes quality. Whether it's the level of quality of parts or even the fitment of every panel, the R3 proves that a fully faired motorcycle can be made rattle free and look top notch as well.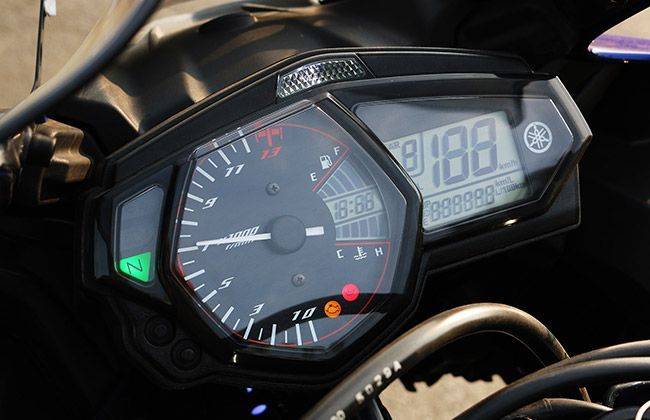 It doesn't get a lot of features like an adjustable clutch or brake levers or even Upside-Down front forks but gets a nifty multi-functional instrument console that shows you all the information you need and more including a gear indicator.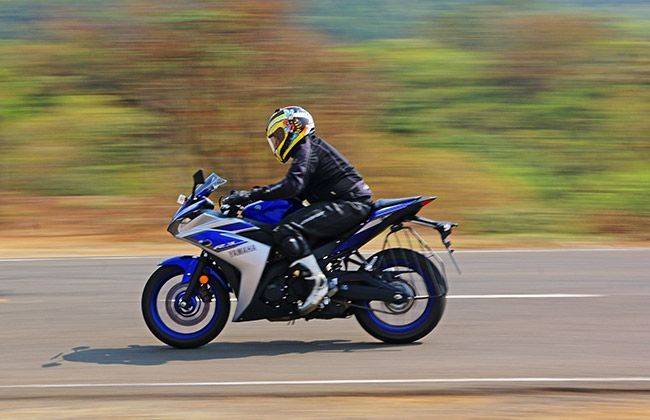 Engine and Performance: The R3 is propelled by a 321cc in-line twin cylinder engine. The engine uses forged aluminium pistons to keep the weight low and still be able to resist high temperatures. The R3 uses an all-aluminum "DiASil Cylinder" to ensure good heat dissipation and to reduce weight too. This light weight engine churns out 42PS at 10,750 rpm and 30 Nm at 9,000 rpm. The engine generates power in a smooth rising curve but really gets on the move once you pass 7,000rpm. Yamaha have done a great job on the engine and there's barely any noise or vibration even at high speeds. It does 0-60km/h in less than 3 seconds, reaches 100km/h in 5.5 seconds and can touch a top speed of 173km/h. The R3 was able to cruise at 140km/h with ease and only at higher rpm's could you feel little tingling vibrations. Now that's pretty impressive but how well does it handle in the city and out on the highway? Let's find out.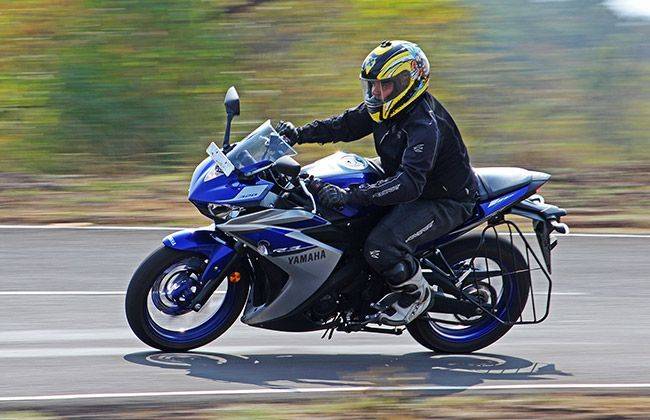 Ride, Handling and braking: Though the R3 is very fast, it handles itself well even at low speeds. Yamaha R15 owners will feel at home with the riding posture but for newbies it may take some time getting used to it. Start the engine up and you're greeted with a very humble purr. A twist of the throttle doesn't unleash the beast within but instead lets you accelerate at a good pace. This is great for amateur riders who want to move up to a higher capacity motorcycle. Riding the R3 in the city is a breeze. The motorcycle feels calm and composed and its light weight of just 169kg is a blessing. We rode it for a couple of days in peak Mumbai city traffic and the R3 didn't have any overheating issues. The 6-speed gearbox is butter smooth and you'll barely feel like you're riding a sports bike. The true power and capabilities of the R3 come alive when it's out on the highway. On open roads you can truly enjoy what the R3 has to offer. The suspension setup is just right and is setup soft enough to give you a comfortable ride on bumpy city roads and stiff enough to corner well at high speeds.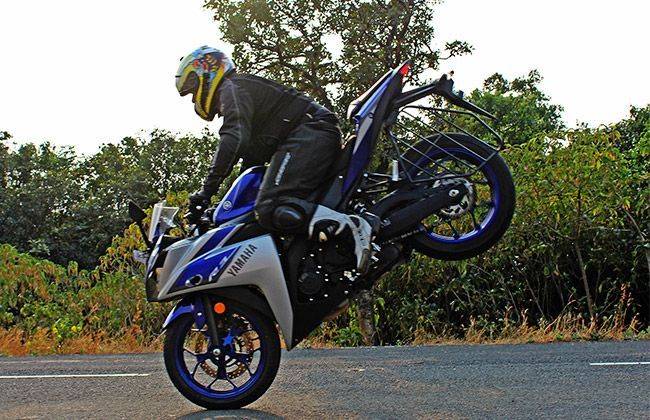 The 298mmdisc in the front and the 220mm disc at the rear do a good job of bring the motorcycle to a stop but unfortunately the R3 doesn't get ABS. In our opinion, motorcycles like the R3 that offer you great performance need to come with ABS as standard. But in spite of not having ABS, the front brake on the R3 has a lot of bite and it may take you some time to get used to its responsiveness. The MRF tyres on the R3 offer decent feedback and grip but clearly have their limitations. You won't be able to push the R3 as far as it can go but for regular riding conditions the MRF's work well.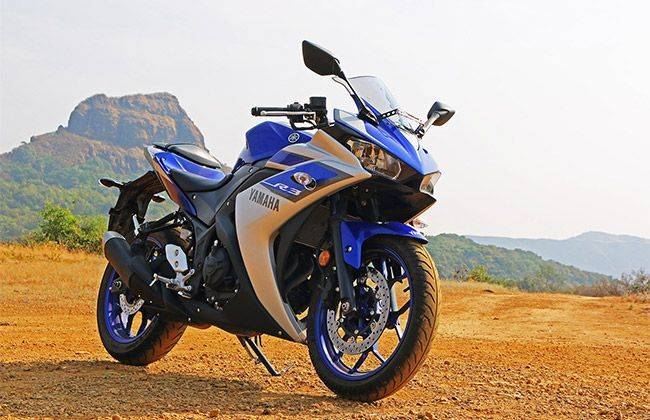 Verdict: The Yamaha YZF R3 is motorcycle that's very rider friendly and can be a good stepping stone for those looking to upgrade to something more powerful. It's build quality and performance are top notch but comes with a price tag of Rs. 3,26,000 (ex-showroom Delhi). Its main competition is the KTM RC390 which costs a lot less and churns out similar performance figures. So if you don't mind spending a little more, the Yamaha R3 will be a better bet especially for beginners.