Two-stroke Vehicle Ban Rumours: What You Need To Know
Modified On Mar 20, 2019 By Mallikarjun Pillai for Jawa
Taking two-stroke vehicles off the roads seems logical, but is it wise?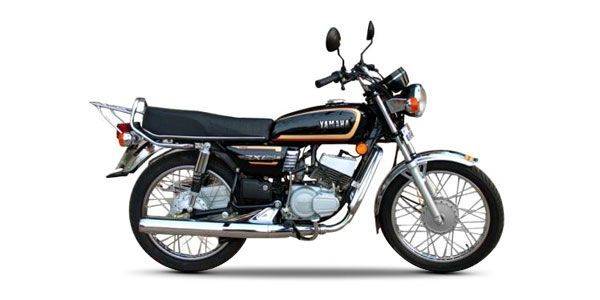 Every other year, one comes across a rumour that two-stroke vehicles are going to be taken off the roads. The frequency of these rumours has increased in the last decade as India has progressively adopted more stringent emission norms. In fact, the most drastic transformation yet is going to happen in 2020, when India leapfrogs BSV by directly transitioning to BSVI emission norms. In the face of these changes, the rumoured ban on two-stroke vehicles does sound logical. But is it the only logical move and more importantly would it be wise to do so? Before we answer that question, let's get the facts and legalities out of the way.

Where did the rumour originate from?

The source of the rumour is allegedly a WhatsApp forward (yeah, we know exactly how you feel) that shows a list of two-stroke motorcycles and scooters that will be banned from plying the roads 1 April 2019 onwards. Vehicles mentioned in the picture include popular yesteryear two-stroke models like the Yamaha RX 100/RX 135/RX-Z, the Suzuki Shogun/Shaolin/Max 100R, the Bajaj Chetak, the Kinetic Honda, the Kawasaki-Bajaj Enduro and the Yezdi Roadking 250/350.


How reliable is the source of this rumour?

From the looks of it, not all that much. First of all, the poster is attributed to a 'Regional Transport Officer'. In the context of motor vehicle laws and their implementation, the term RTO stands for 'Regional Transport Office'. Even if we assume that to be carelessness on the institution's behalf, that is a dead giveaway of something being amiss. Then, there is the word 'banned', which much like a Bollywood movie poster has been repeated thrice.

However, one reason why the rumour might have gained traction could be the recent Karnataka government's proposal to ban all two-stroke three-wheelers (primarily auto-rickshaws) from 1 April 2019. Seeing how the move would affect the livelihood of thousands of rickshaw drivers/owners, the state eventually extended the deadline to 31 March 2020. This would give enough time for RTO officials to renew the fitness certificate of concerned rickshaws.

What if the rumour is indeed true?

Even if these rumours are genuine (and we ignore the 1 April date the poster mentions), it must be noted that a Regional Transport Office simply does not have the authority to dictate a ban on any class or type of vehicle. Any such decision needs an amendment to the Motor Vehicles Act, which comes under the aegis of the central government. And at the time of writing, no such notification about banning two-stroke vehicles was issued by the central government. Moreover, it's highly unlikely that the government would take all two-stroke vehicles off the road in one go. A more likely scenario would be discontinuing registration extensions for two-stroke vehicles, which would take away their road-legal status. But this would be a gradual process and wouldn't cause all two-stroke vehicles to go off the roads overnight.

Are two-stroke vehicles really polluting?

The answer, much to the dismay of two-stroke enthusiasts, is yes. Though simple and easy to maintain, two-stroke engines are far more polluting and fuel hungry than their four-stroke counterparts. In fact, it's estimated that almost 30 per cent of a two-stroke engine's exhaust fumes consist of unburnt fuel. The older a two-stroke engine is, the more polluting it's likely to be.


Should two-stroke vehicles be banned?

Logic dictates that two-stroke vehicles should be banned. However, we feel a measured approach would be the wiser solution. For instance, some state governments could offer subsidies to rickshaw owners who make the switch from two-stroke to four-stroke rickshaws, thus giving the move a push. As for older two-stroke motorcycles and scooters, we believe these will die out on their own and don't need government legislation for the same. Moreover, the number of two-stroke bikes plying Indian roads is negligible. And since most regional transport authorities stopped registering new two-stroke bikes a long time ago, most of those two-wheelers are in their last stages.

But as two-wheeler enthusiasts, we definitely wish older two-stroke bikes are allowed to ply Indian roads through their lifespan and beyond. They are simple and exciting to ride. And any ban would come as a huge disappointment to the many enthusiasts who've put money, sweat and soul in immaculately maintaining their two-strokes machines.


Picture source: Team-BHP