Top 5 Electric Two-wheelers Of 2019 In India
Published On Dec 11, 2019 02:53 PM By Gaurav Sadanand for Revolt RV400
These top 5 EV's that really kick-started the electric revolution in 2019

The future is indeed electric and manufacturers are frantically working on beating each other to become the brand of choice in the segment. Growth may be slow, but we've already seen many brands including startups take the leap of faith into complete electrification. Sprouting from these efforts are some electric two-wheelers that deserve to be in the top 5 for 2019. Starting with...
Revolt RV400:

The Revolt RV400 is the bike that really stepped things up in the electric two-wheeler segment. It was also the very first electric motorcycle to be launched in India. What took the cake was the company's pricing strategy. You could either buy the bike for an upfront cost of Rs 98,999 (ex-showroom) or opt for a monthly EMI of Rs 3,499 under the My Revolt Plan. The bundle also includes benefits such as free service and parts replacement -- a win-win for cost-conscious customers.
The RV400's electric motor puts out 5kW and 170Nm of torque. It gets 3.24kWh swappable lithium-ion batteries that deliver an ARAI-certified range of 156km. The batteries take 4 hours to fully charge via a 15amp inbuilt socket. The three riding modes: Eco, City and Sport offer varying range. You can also swap the batteries at specific battery swap stations called Revolt Switch Stations. According to the company, swapping batteries will be free until December 31, 2019. Click here if you'd like to know more about the Revolt RV400.
Ultraviolette F77: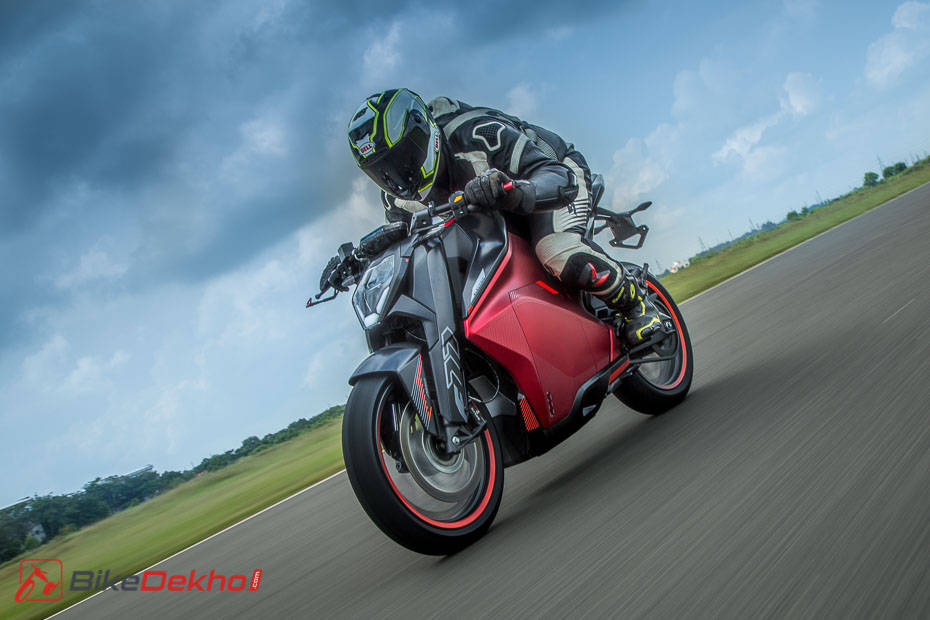 Ultraviolette could be considered one of the biggest surprises of 2019. The Bengaluru-based start-up changed the dynamics of the Indian electric motorcycle segment. Electric motorcycles are usually perceived as slow and boring, but not the F77. It packs a 25kW motor that belts out 90Nm of torque! This propels the F77 from 60kmph in just 2.92 seconds, with the 100kmph mark coming up in just 7 seconds. Not to mention, it's claimed top speed of 147kmph, which makes it the fastest electric two-wheeler on sale in India today.
Also Read: Ultraviolette F77: 5 Important Details You May Have Missed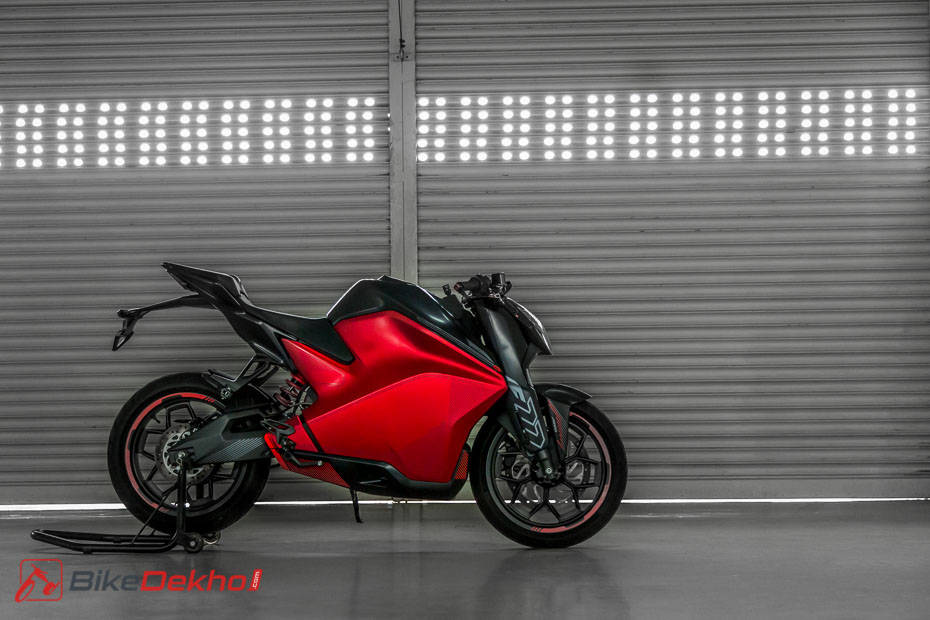 It can be charged up to 80 per cent in just 50 minutes while a full charge will take 90 minutes, courtesy Ultraviolette's DC fast charger. The standard charger, on the contrary, takes up to five hours for a full charge. Ultraviolette has announced the F77 will be priced between Rs 3.0 lakh and Rs 3.25 lakh (on-road). Online bookings for the motorcycle have commenced, with deliveries scheduled for October 2020. More details on the sleek Ultraviolette F77.
22Kymco iFlow: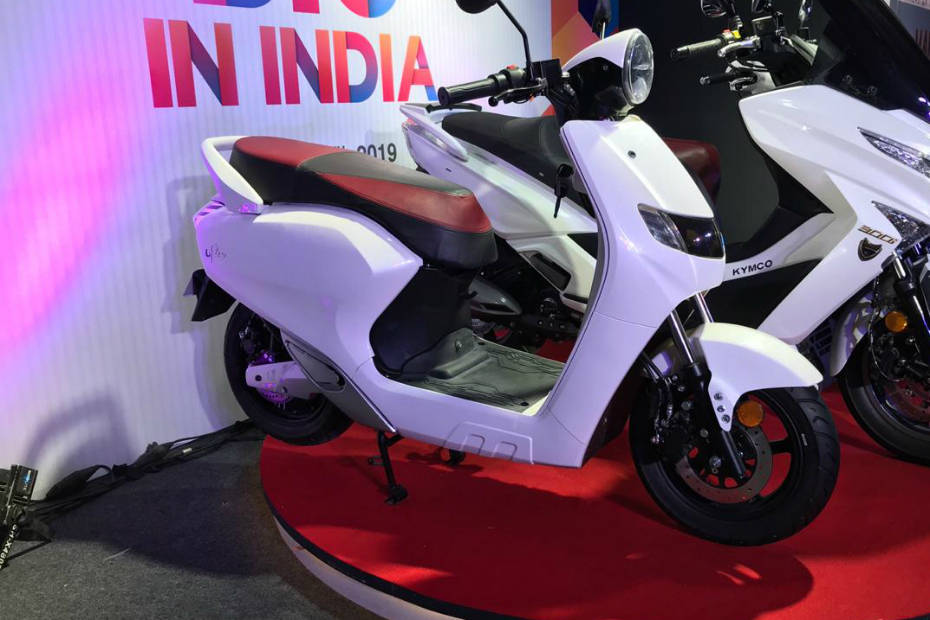 22Kymco launched the iFlow in India for Rs 90,000 (on-road Delhi). The scooter will be manufactured locally resulting in a competitive price tag. As a result, the iFlow has been slightly tweaked for the Indian two-wheeler market and gets features such as LED turn signals, LED tail light, projector headlamp and a digital instrument console with Bluetooth and Cloud connectivity feature.

Powering the iFlow is a 2.1KW motor that offers a claimed top speed of 60kmph. It comes in three riding modes: Cruise, Drag and Reverse Assist. The iFlow also features regenerative braking assist, which charges a small percentage of your battery every time you hit the breaks. The brand is currently working on setting up its electric infrastructure with battery swapping stations placed in convenient locations in most major cities. Head here for more information on the iFlow.
Okinawa Lite

Okinawa has launched its all-new electric scooter called the Lite in India for Rs 59,990 (ex-showroom). This low-speed electric scooter is positioned below the Praise.
It packs a 250W waterproof BLDC motor paired with a 1.25kWh lithium-ion battery, which delivers a claimed top speed of 25kmph. The range is rated to be between 50 and 60km. Okinawa claims the detachable battery can be fully charged in 4-5 hours. It also gets a three-year warranty on the battery and the motor. Click here for more details.
Avan Trend E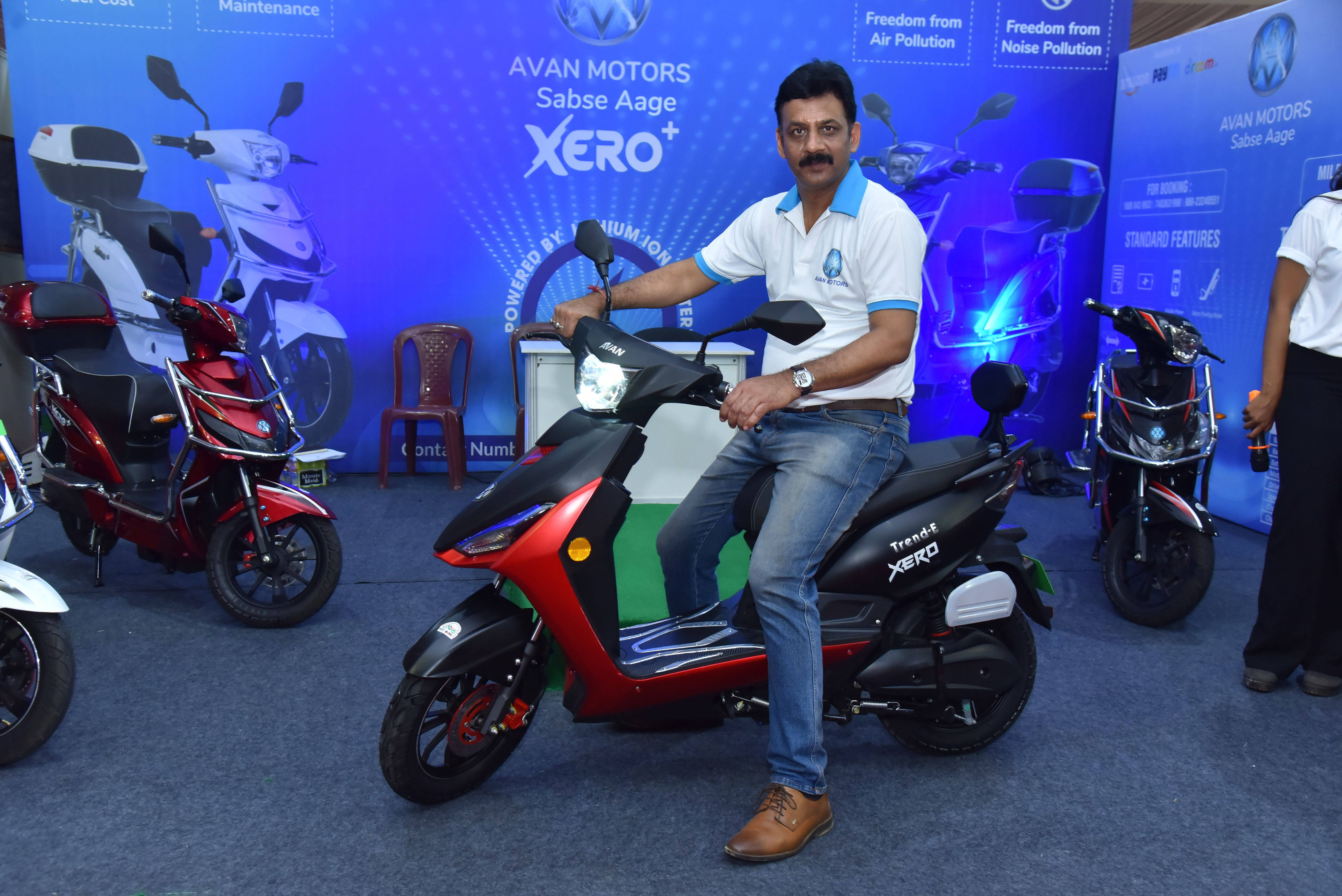 Avan Motors launched the Trend E in India at a starting price of Rs 56,900 (ex-showroom). It's available in two variants: single battery pack and double battery pack that offer a claimed range of 60km and 110km, respectively. Both the scooters get a top speed of 45kmph. And if you were to buy the double battery variant, it'll cost you Rs 81,269. The scooter is powered by detachable lithium-ion battery packs that take two to four hours for a full charge.