Mahindra Mojo Electric Prototype Spied
Modified On Mar 20, 2019 By Gaurav Sadanand for Mahindra MOJO XT 300
The bike was spied outside the Bosch factory in Bangalore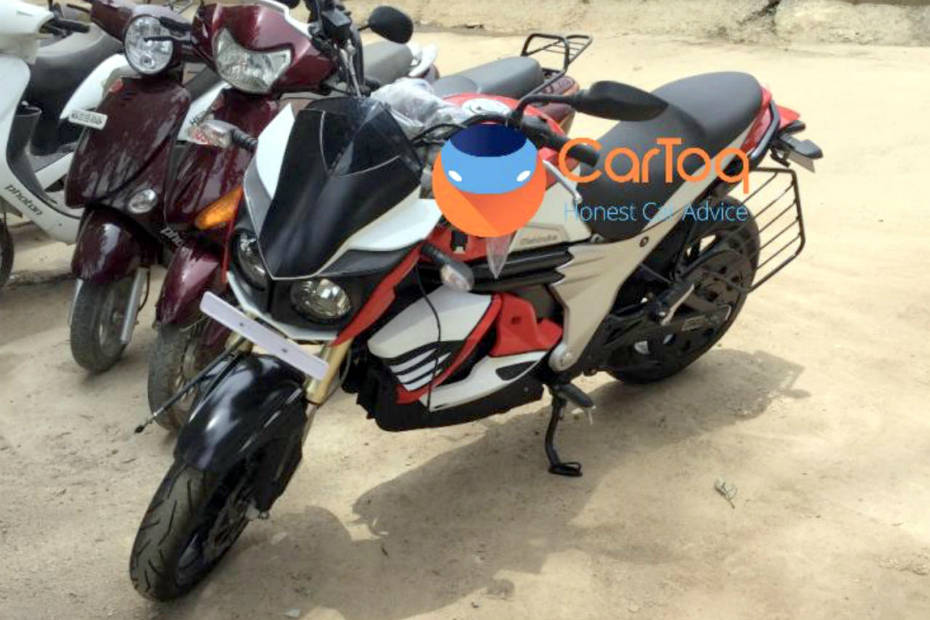 Mahindra is all set to enter the electric two-wheeler segment with an electrified version of the Mojo. Well, how do we know this? Through a fellow motorcycle enthusiast who spotted the motorcycle outside the Bosch factory in Bangaluru recently. Visually, the motorcycle in the shy shots looks exactly the same as the conventionally powered version, except that it has a battery a pack nestled in between the frame instead of the 300cc motor.
The launch of an electrified version of the Mojo should give it a new lease of life considering that it has failed to set its segment on fire. The Mojo 300, which was launched after considerable amount of R&D and testing, was criticised for its bulky looks. This forced Mahindra to launch a more stripped down and less expensive variant called the XT300. To set it apart from the original Mojo 300, the latter was renamed the UT300. However, sales of both bikes still seem to be bleak.
Apart from the battery pack and electric motor, the image of the bike with some extra cladding also suggests that the electrified bike will get a belt drive instead of a chain drive. What's been done to the space inside the fuel tank remains unknown, though.
Although, this a big step for the company, a brand new electric bike with some visual appeal would really do wonders for the company. There's no shortage of really talented designers in Mahindra's design centre and we're sure they could come up with some mind-boggling designs in the near future.
It's also quite possible that the firm is only using the Mojo as a base to test various components for an upcoming electric bike. But rest assured, there is an all-new electric bike coming from the homegrown manufacturer soon, what with the country set to go green in the next two decades.
Image Source: Cartoq