Ather 450X: Which Price Plan To Choose?
Published On Feb 15, 2020 By Praveen M. for Ather 450X
Ather's novel pricing scheme comes with its own set of caveats. We explain the two plans to help you make an informed decision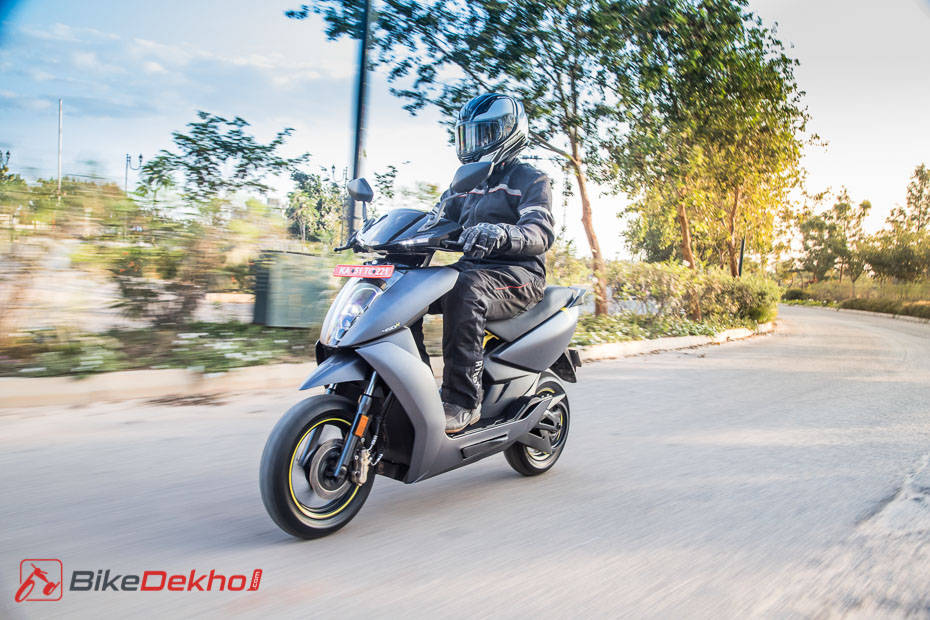 Ather Energy launched the 450X electric scooter with a unique pricing scheme. You can either pay a nominal amount and use the scooter's features on a monthly subscription basis or straight-up pay an upfront amount and be more or less free from the hassle of recurring expenditure. Let's weigh in both the options and see which one makes more sense:
Subscription Scheme: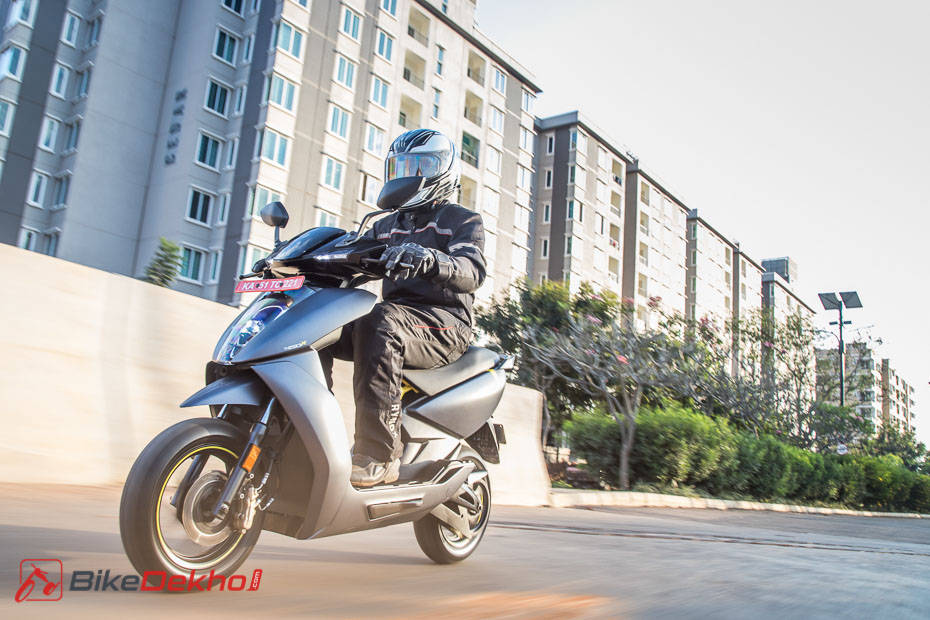 Under this scheme, you'll have to pay Rs 99,000 (ex-showroom Bengaluru, including FAME II incentive). Delhi offers a higher subsidy for electric two-wheelers, so it costs Rs 85,000 in the capital. Sure, the initial expenditure may be less but on the flip side, you will have to compulsorily opt for one of Ather's performance packs: Plus or Pro. The former is priced at Rs 1,699 per month whereas the latter will set you back by Rs 1,999 per month. Here's what each plan offers:
In addition to these, you'll also be eligible for free services, free usage of the home charger (they'll reimburse the electricity bill), free usage of public charging infrastructure, and unlimited battery warranty as long as you keep paying the subscription amount. You'll also be eligible to all future updates from Ather. This includes the regular OTA updates and more importantly, the possibility of an even bigger battery (provided its size remains unchanged and it's still compatible with the scooter), better connectivity, and of course, even more performance.
ALSO READ: Ather 450X: First Ride Review
However, this recurring expenditure becomes a bit too much in the long run. If you use the scooter for three years, you would have coughed up at least around Rs 61,000 over the Rs 99,000 already paid for the scooter. Even with all the upgrades, spending over a lakh and a half on a scooter is a bit too much.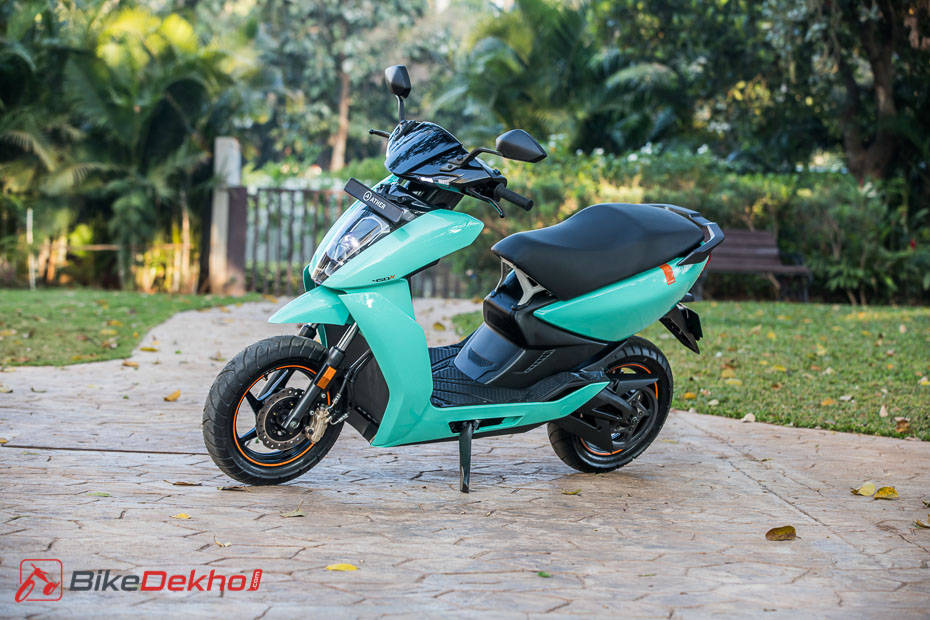 So, if you've already paid Rs 99,000 for the scooter and no longer want to pay the subscription cost, you can opt to cancel at any point. The folks at Ather will check your battery life. If it goes below 80 per cent, all you'll have to do is pay Rs 10,000 and you'll be free from the performance pack plans. That said, if the battery condition is 80 per cent or above, you'll have to pay Ather the remaining amount from its upfront pricing of Rs 1.49 lakh for the scooter with the Plus Pack and Rs 1.59 lakh for the Pro pack, both ex-showroom Bengaluru. Once the remaining amount is paid, you'll be free from the monthly subscription plan.
Upfront Payment: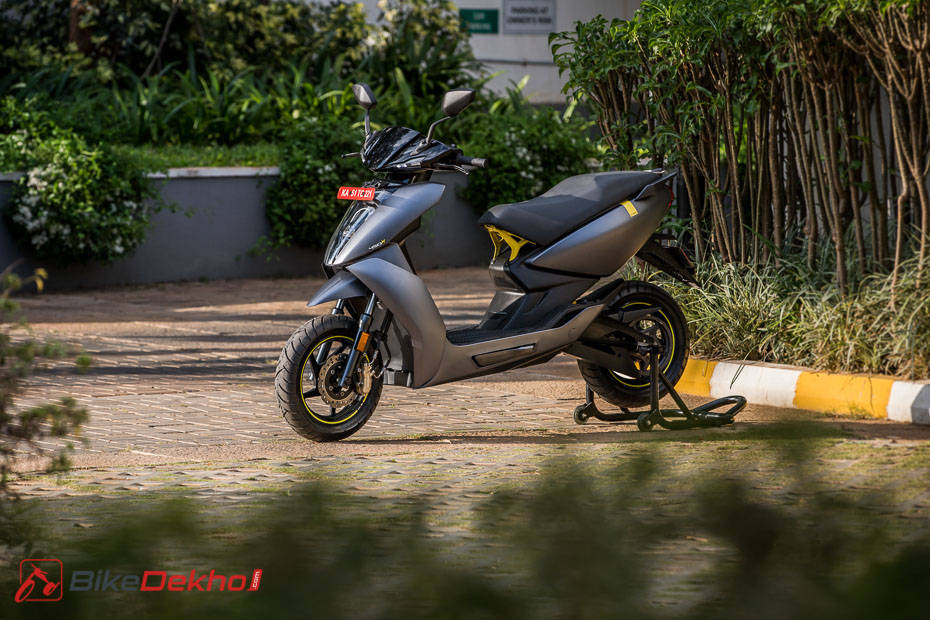 This is the most convenient, hassle-free and simple way to go about purchasing a scooter. As mentioned earlier, the price is pretty high, at Rs 1.49 lakh with the Plus pack and Rs 1.59 lakh with the Pro pack. These prices are ex-showroom Bengaluru, including GST and FAME II subsidies. In Delhi, the two variants cost Rs 1.35 lakh and Rs 1.45 lakh respectively.
Under this scheme, you don't have to pay for the monthly Plus or Pro subscription plan. However, you will have to pay for the yearly subscription packs as Ather charges a fee for its services. Here's what each option offers:
Since these subscription schemes are billed annually, the monthly expenditure wouldn't be all that much. If you opt for the top-of-the-line pack, you'll essentially be spending only Rs 700 per month, which is a pretty good deal considering it includes maintenance and charging costs. Under the upfront pricing scheme, the scooter comes with a three-year battery warranty.

All in all, if you intend to use the scooter for a long time, the upfront pricing scheme makes more sense as you don't have to spend too much every month. That said, if you're a tech-savvy geek who wants to use the scooter only for a short term, the subscription pricing is a perfect option. Ather is also working on a second-hand business model, under which customers will be able to sell off their Ather electric scooters hassle-free.
We had earlier calculated long-term running costs of the Ather 340 and the Honda Activa 5G. Stay tuned for a detailed cost analysis between the Ather 450X and the newly launched Honda Activa 6G.