Royal Enfield Meteor Vs Interceptor 650: What's Different?
Modified On May 18, 2019 By Benjamin Noel Gracias for Royal Enfield Meteor
Here's how we think the Meteor will differ from the Interceptor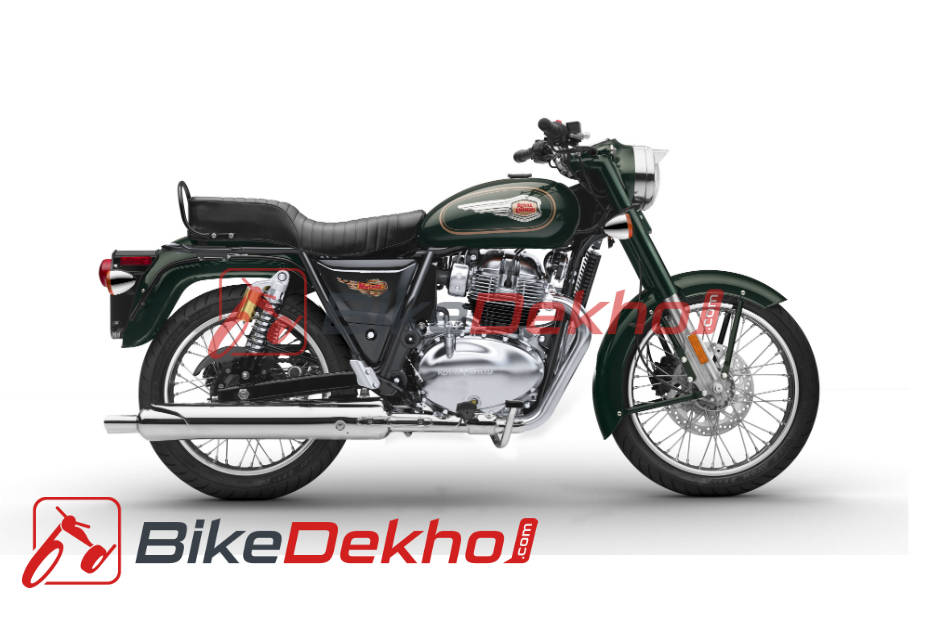 Last week, Royal Enfield patented the Meteor name with the European Intellectual Property Office. This indicates that they will be coming out with a new motorcycle bearing the Meteor name. We believe it will be a 650cc motorcycle, specifically a low-cost version of the Interceptor 650. However, the Meteor will not be a variant of the Interceptor but an all-new motorcycle in itself. Here's a list of what we expect to be different on the Meteor.
Also read: New, More Affordable 650cc Royal Enfield On The Cards?

First off, we expect Royal Enfield to develop a new line of motorcycles on the 650cc platform. While the Interceptor has an air of sportiness around it, we believe there is a market for a simpler, conservatively styled and authentic looking Royal Enfield 650cc motorcycle. Just like the Bullet is a more affordable, conservative and authentic option to the Classic series of motorcycles.

In terms of styling, we expect the upcoming Meteor to feature a traditional Royal Enfield design. It might get front and rear fenders similar to the Bullet. The fuel tank could get the Royal Enfield logo with their famous pinstripe detailing. Unlike the Interceptor's fuel tank that gets a premium candy paint finish, the Meteor could get low-cost colours.

Even the Interceptor's slim seat could be swapped for a wider and more touring friendly seat from the Bullet. To keep costs low, the Meteor might get a single pod instrument console that displays just the speed and distance travelled. Royal Enfield first sold the Meteor in the 1950s and that motorcycle got twin exhausts like the Interceptor. However, the new Interceptor gets upswept exhausts. We believe Royal Enfield might replace those with a set of twin horizontal units similar to the Bullet.

Engine-wise, the Meteor is expected to carry the same 650cc twin-cylinder, air-cooled motor. However, given that the Meteor's target audience will be more conservative, we expect Royal Enfield to detune the motor and instead offer a more relaxed tune with better fuel efficiency.

While the Meteor's frame and underpinnings are expected to be carried over from the Interceptor, we expect some parts to be replaced with more affordable units. For instance, the pressed aluminium spoke wheels of the Interceptor could be replaced with pressed steel spoke wheels. Even the expensive Pirelli SportsComp tyres could make way for locally sourced tyres like MRF Zappers.

We expect Royal Enfield to unveil the Meteor at this years EICMA Motor Show in November followed by its launch here early next year. The Meteor will sit under the Interceptor and is expected to be around Rs 20,000 to Rs 25,000 more affordable than the Interceptor 650, which costs Rs 2.51 lakh (ex-showroom Delhi).