Joy E-bike Launched In India, Prices Start From Rs. 2.29 Lakh
Modified On Apr 22, 2021 11:25 AM By Gaurav Sadanand for Joy e-bike Hurricane
Its portfolio consists of four new high-speed e-bikes: Hurricane, Thunderbolt, Skyline, and Beast
Joy e-Bike is a sub-division of Wardwizard Innovations & Mobility Ltd.
It's the first-ever electric company listed on the Bombay Stock Exchange.
The company also deals in electric scooters.

The strategy of importing electric vehicles from China and selling them in India isn't a new-found one. This has resulted in the mushrooming of new electric manufacturers 'manufacturing' hordes of economical electric two-wheelers. The latest addition is Joy e-bike, a subsidiary of Wardwizard Innovations & Mobility Ltd, the first-ever electric company listed on BSE (Bombay Stock Exchange). We first heard of the bike maker when it launched the first ever eclectic grom in India.
Joy e-bike's portfolio consists of four new high-speed electric bikes: Hurricane, Thunderbolt, Skyline, and Beast. These are priced at Rs 2,29,000, Rs 2,33,000, Rs 2,33,000, and Rs 2,42,000, respectively. The Hurricane and Beast are reminiscent of a certain Japanese quarter-litre bike. The Kawasaki Z250, perhaps? It is just the headlight and redesigned tank extensions that are different. If you recollect, Kabina Mobility used the exact same stratergy with the KM3000 and KM4000.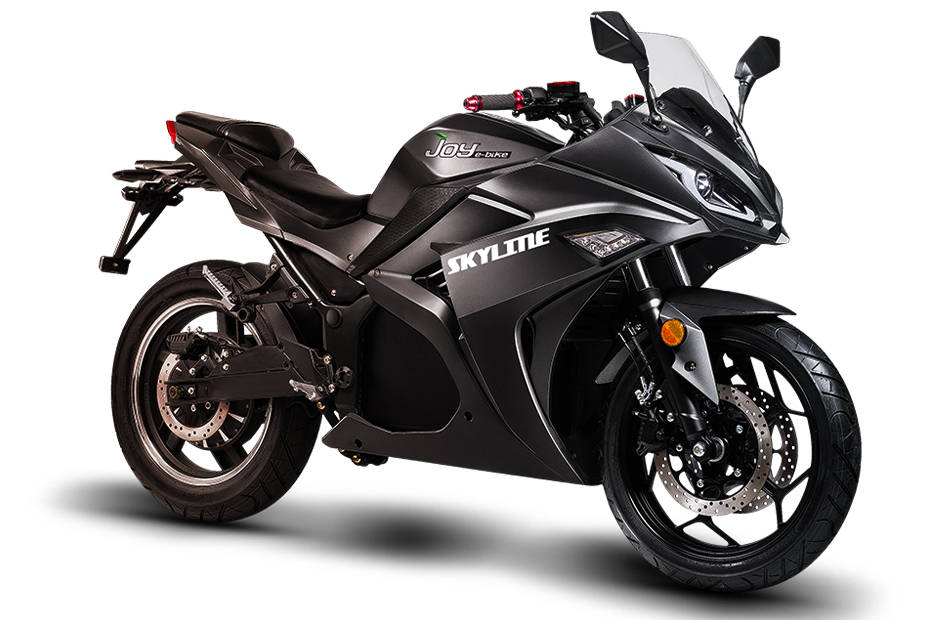 And it doesn't stop there. The Thunderbolt and Skyline, which are billed as faired motorcycles, are based on the Ninja 300, of course with different fairings. It's like trying to differentiate between Clark Kent and Superman.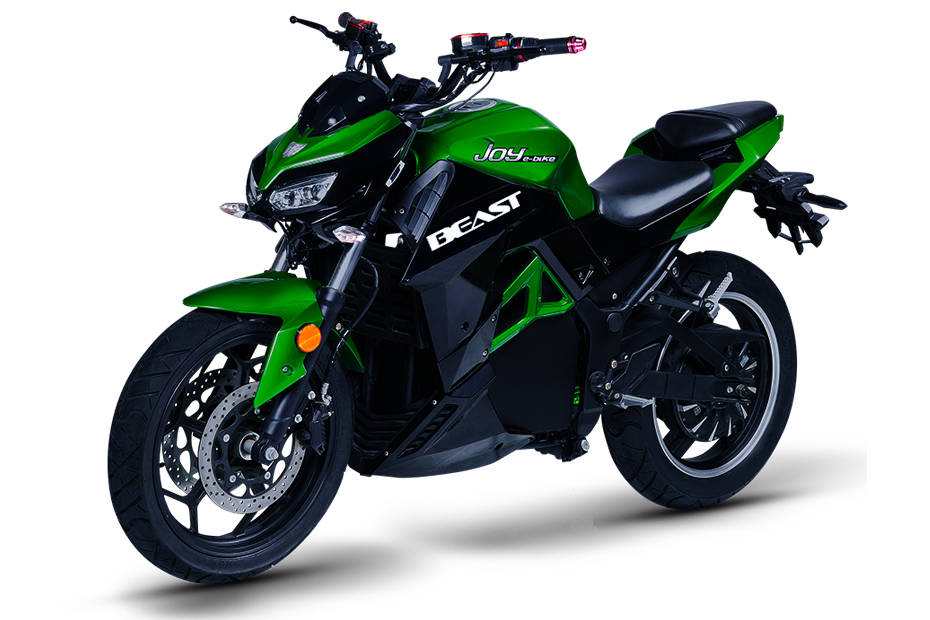 The underlying hardware is the same for all four bikes -- a telescopic fork and monoshock, twin disc brakes up front, and a single disc at the rear. It may come with CBS as opposed to ABS as these bikes top out at 90kmph.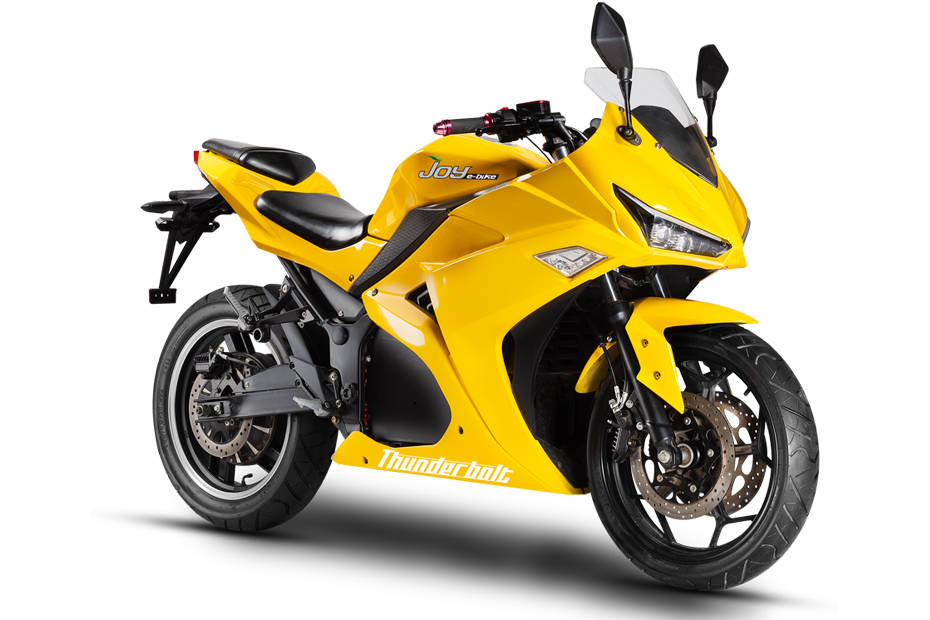 The Skyline, Thunderbolt, and Beast share the same 73.6V 72Ah fixed lithium-ion battery mated to a 5kW BLDC hub motor that delivers 230Nm of torque. Take the torque output with a pinch of salt, as it's expected to drop drastically when measured at the wheel. The Hurricane shares the same motor but gets a slightly smaller 73.6V 54Ah lithium-ion battery.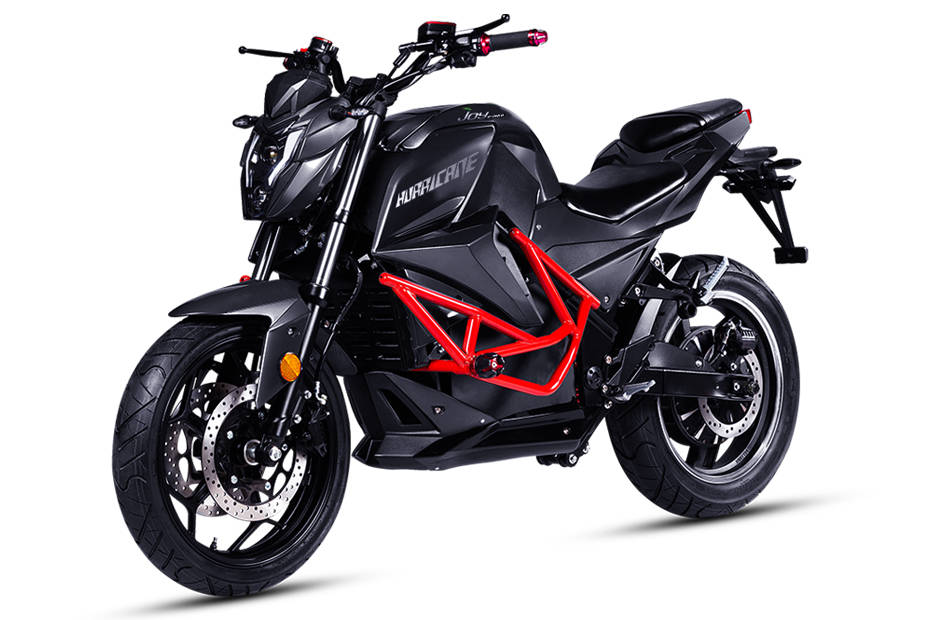 The Skyline, Thunderbolt, and Beast are expected to return a claimed range of upto 110km, while the Hurricane will likely deliver 90km. You can charge them using a 10Amp charger; however, there's no word on how long it'll take for a full charge.
Joy e-Bike entered the market with two low-speed e-scooters: Nanu Honeybee and Nanu Butterfly. Over time, though, the company has released more than eight new models, including the next-gen Nanu e-scooter, Wolf, Glob, Monsterfour, and four other high-speed offerings. This was followed by the electric motorcycle, the E-Monster, launched in the summer of 2020.