Mahindra Gusto Price in Delhi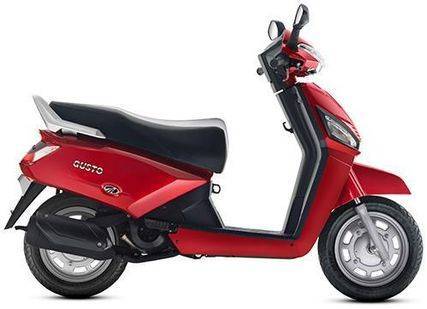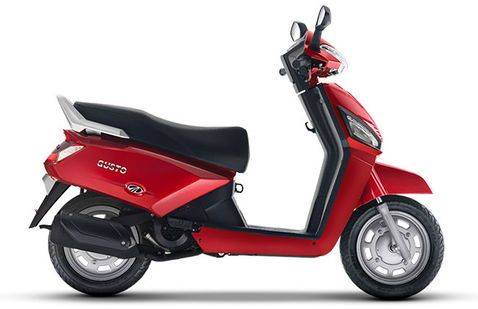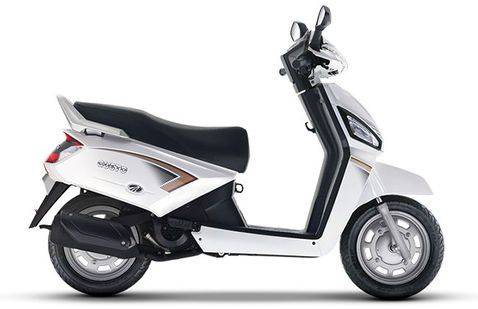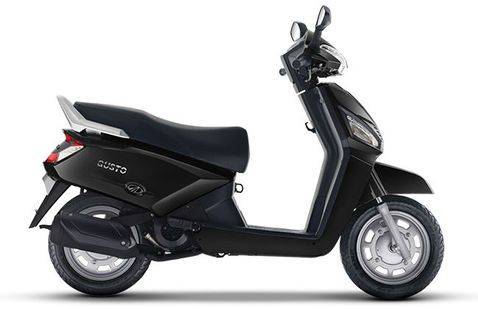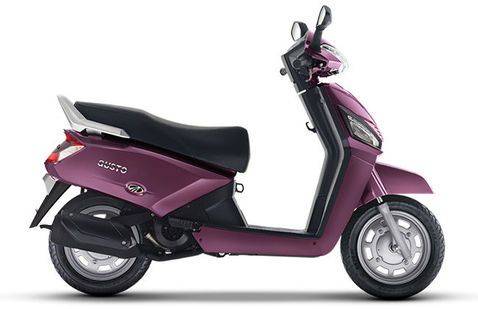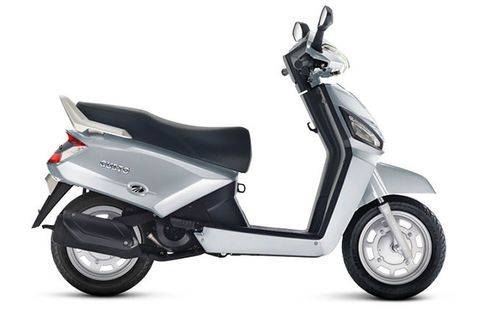 Get the best finance offers,
EMI starts from Rs
Mahindra Gusto On Road Price in Delhi
Variant

Dx

RS

Ex-Showroom
46,680
49,180
RTO
2,800
2,950
Insurance
1,606
1,682
Others

{{mandatoryPrice.field_name}}

{{mandatoryPrice.field_price}}

-----

4,245

{{mandatoryPrice.field_name}}

{{mandatoryPrice.field_price}}

-----

{{nonMandatoryPrices.field_name}}

{{nonMandatoryPrices.field_price}}

-----

{{nonMandatoryPrices.field_name}}

{{nonMandatoryPrices.field_price}}

-----
On road price

Delhi

51,086

58,057

EMI
{{selectedVariantOfModel[0]['emiOption']}}

per month

{{selectedVariantOfModel[1]['emiOption']}}

per month
Get instant bike loan approval in 5 minutes with lowest interest rates and EMI options!
Gusto Price in Delhi
Mahindra Gusto On road price in Delhi starts at Rs51,086 for base variant: Gusto Dx and the top variant: Gusto Vx, is available at Rs56,146 (On road, Delhi). Gusto has 3 variants on offer and you can choose from 6 colours available. Check out Gusto bike Price, EMI options, competitors, nearby showrooms and loan offers to choose the best bike for you.
Competitors to Mahindra Gusto
EMI Calculator
for
Down Payment you will make {{sliderPayment_formated}}
Bank Interest Rate
{{percentageSlider.value}}%
{{percentageRange.value}}
Loan Period
{{monthSlider.value}} Month
On road price
{{calculationEmiOnRoadPrice_formated}}
View Loan Options
Finance offers from our affiliates including Tata Capital, Bajaj Finance, IndusInd and HDFC Bank
Mahindra Showrooms in Delhi
PSV AUTOWHEELS
A3, Brijpuri, Main Wazirabad Rd, Bhajanpura, Delhi. 110053
Sidshi Automobiles P Ltd
35/18, Main Rohtak Road Nh10, Nangaloi, Delhi 21. 110041
SHANKER MOTORS
E-6A, 100 Feet Road, Jyoti Colony, Shadara. 110032
View all Showrooms
Research on Mahindra Gusto