Jawa Perak BS6: Road Test Review
Published On Jan 15, 2021 By Gaurav Sadanand for Jawa Perak
Does the 'Style Over Substance' formula really work in a competitive motorcycle market like India?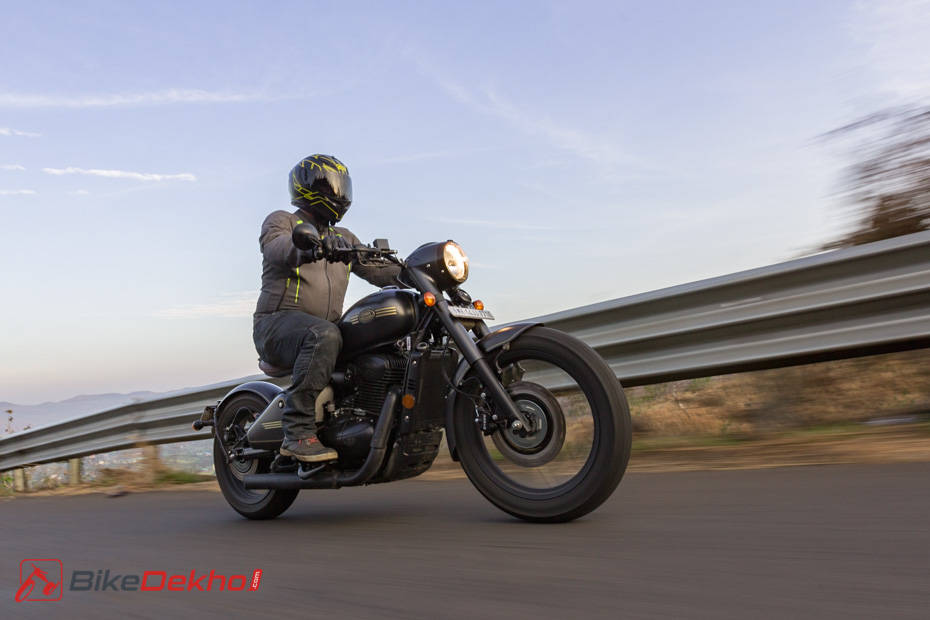 Jawa makes some achingly beautiful motorcycles. Classic Legends really came through with these bikes, preserving the old school Jawa look to the T. Having said that, the Jawa and Jawa Forty Two had certain shortcomings which revolved around its overall build quality, its high-strung motor and more importantly, indefinite delivery timelines.
So when the Perak came into the picture, we had our reservations. It's taken over a year for us to get our hands on the bike, so you can understand we had good reason to approach it with a healthy dose of caution. Sure, as before, everything looks good on paper -- and dare we say, even in the flesh, this is one striking retro-modern motorcycle -- but there's always more to the story than just first appearances, isn't there? So we did the best thing we could: strap on our helmets and take it for an extensive shakedown.
PROS
The engine feels more easygoing than the shorter-geared classic Jawa.
Can cruise at 100kmph all day long with little to no vibes.
Suspension setup is on the firmer side but it does a decent enough job at filtering bumps.
CONS
Build quality has improved compared to the BS4 Jawa, but it still feels a bit rough around the edges.
Riding posture feels a bit cramped for a 5'10" frame like mine.
The vanilla exhaust note and lack of modern features is a bit of a letdown.
STANDOUT FEATURES
The single-piece, low-slung floating seat coupled with its classic hard-tail design lends the bike a distinctive look.
Bar-end mirrors come as part of the standard equipment.
Twin slash-cut exhaust pipes add aesthetic appeal.
DESIGN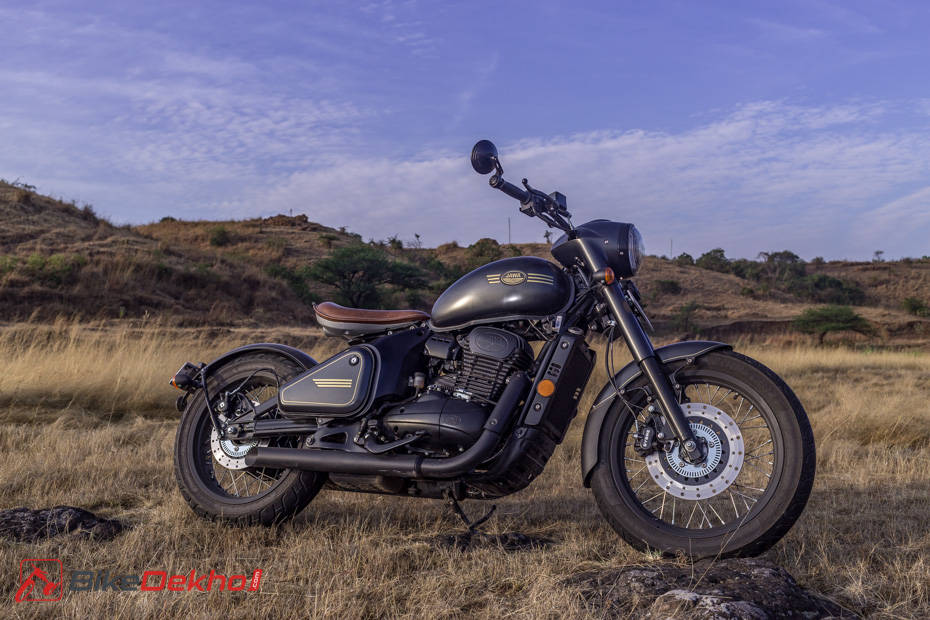 The Perak looks drop dead gorgeous, there's no doubt about it. And Classic Legends have gone to great lengths to ensure it has its own unique identity. So, it isn't just a nip-and-tuck job of the standard Jawa, injected with a bobber attitude.
The double cradle frame is the same as the other Jawas, but the swingarm and the seat have been redesigned to suit the bike's demeanor -- similar to the Triumph Bonneville Bobber's 'swing cage' swingarm. This gives the bike its quintessential hardtail look. The side panels have been designed to sit flush with the sloped lines that flow from the fuel tank to the rear axle.
Add a pair of chopped fenders, slash-cut exhaust, spoked wheels, a sinister colour scheme, and you have the perfect recipe for a bobber.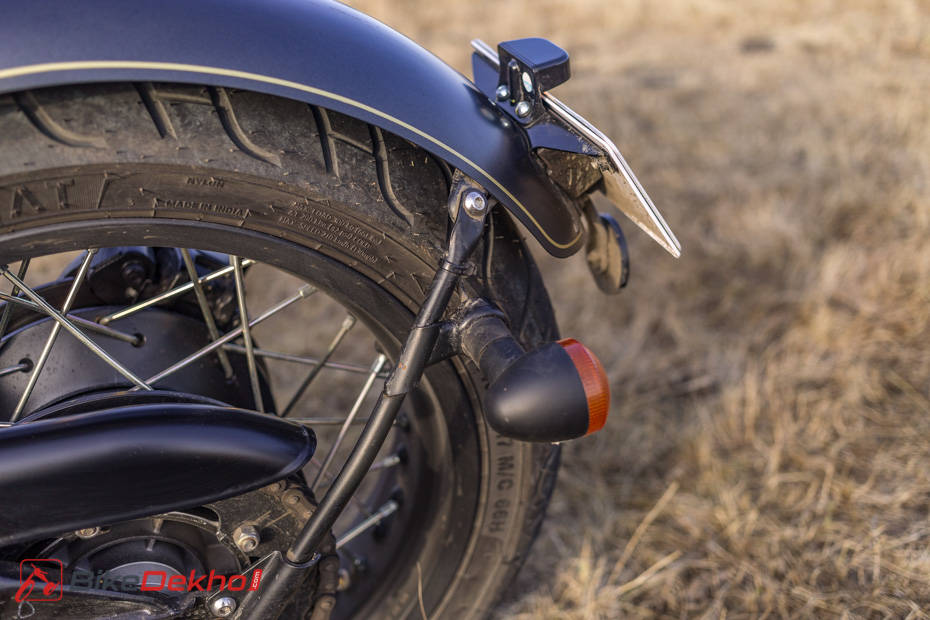 Having said that, we can't really move on without addressing the elephant in the room, and that's the overall build quality. It's a known fact that Jawas in the past have suffered due to inferior build quality. That, to some extent, has been addressed with the Perak. It's not that nicely put together though, and still feels a bit rough around the edges. Exposed wire harnesses stick out near the rear turn indicators, rude welds, materials used on the switchgear and just the overall touch and feel of the bike feels sub-par.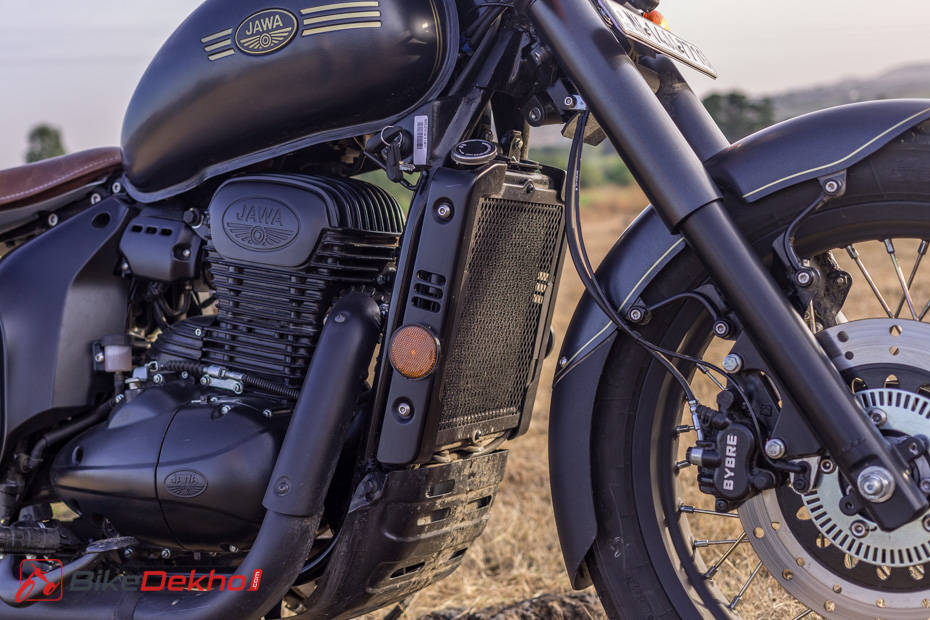 Then there are the fork sleeves which tend to scrape against the tyre with every suspension compression. The side stand is also positioned a little too inward and out of sight. While it fits flush and looks good in terms of aesthetics, it's a bit inconvenient to get to. You're forced to look for the kick lever and inadvertently end up brushing your boot against the exhaust, thus leaving scuff marks. To add to this, the rubber insert on the gear shifter came off during testing.
So we'd say Jawa still has a long way to go when it comes to build quality.
ERGONOMICS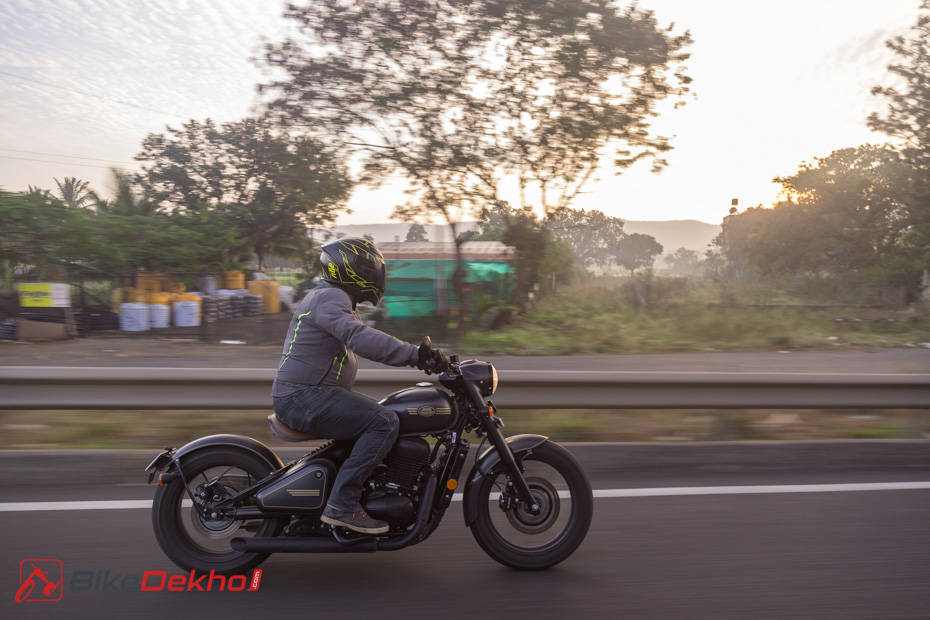 We get that the Perak isn't meant to be practical, but the riding position is a bit odd. The reach to the bars feels natural and so does the low-slung seat, which at just 765mm, is perfect for shorter riders. But its mid-set footpeg positioning makes it feel a bit cramped for a rider of my size (5'10"). Shorter riders might not complain as much but six-footers will definitely find it difficult for anything longer than a city jaunt. It would be a lot more comfortable if the foot controls were pushed forward.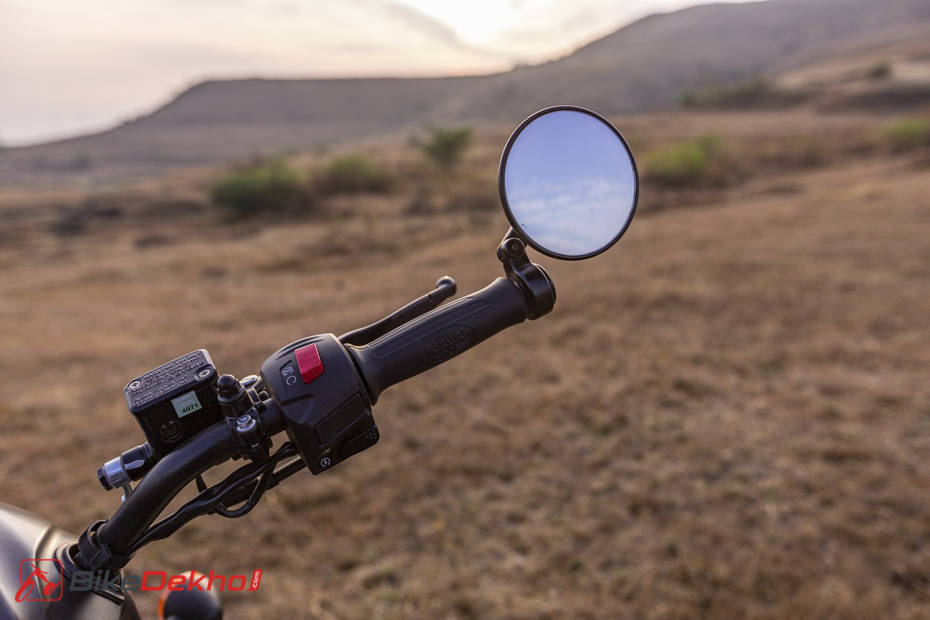 The grips are too small (for large hands) and the bar end mirrors a little too inset, leaving you with barely enough room to erm... grip the handlebar. Well-proportioned riders will find their hands brushing against the bar-end mirrors, making it a constant irritant.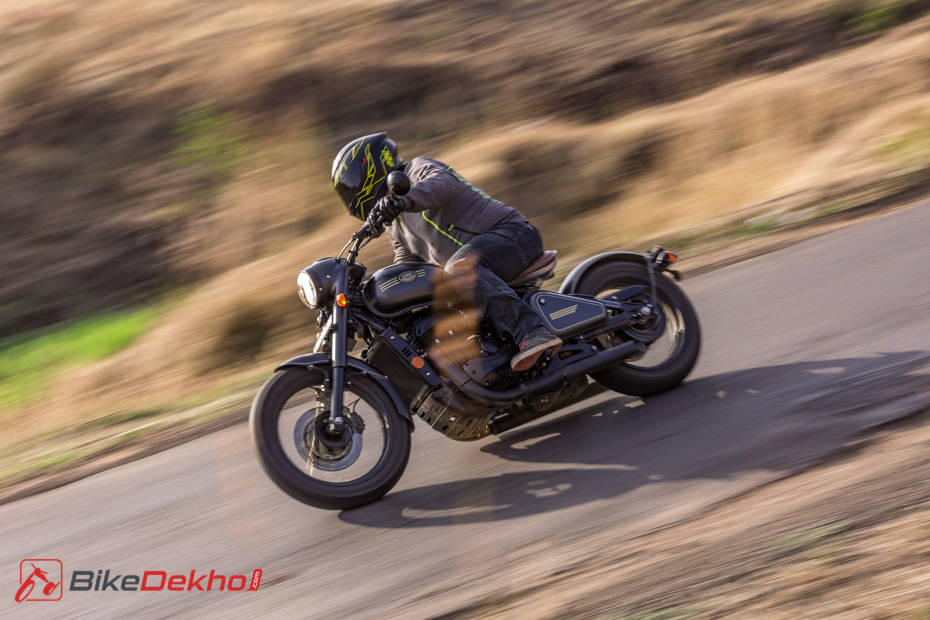 Surprisingly enough, the Perak has more than enough ground clearance to overcome the tallest of speed breakers, despite its lowered stance. The only time you'd end up scraping the bottom of the exhaust and side stand is when you push it hard into corners.
TECHNOLOGY & FEATURES: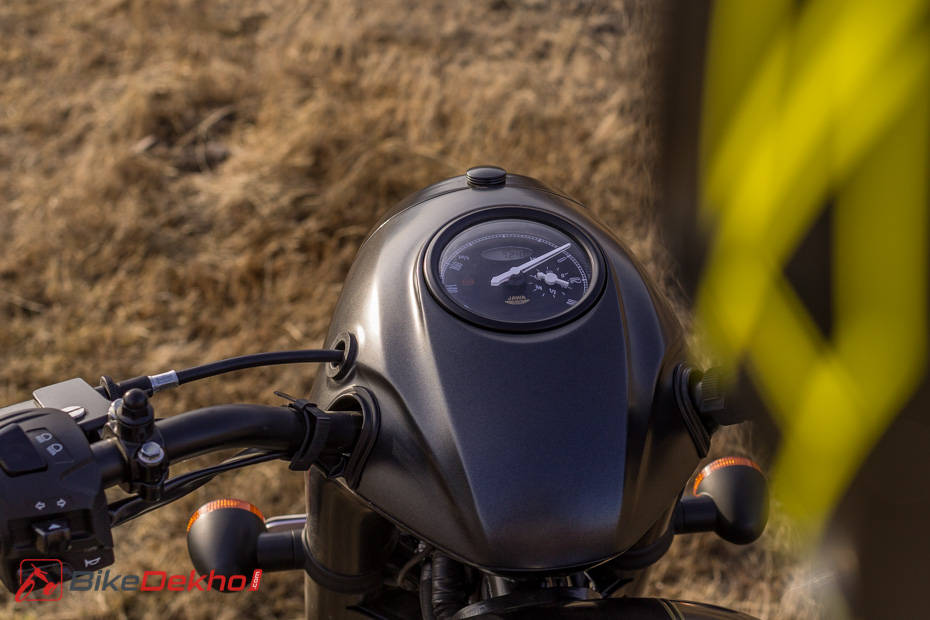 The Perak screams simplicity, so it isn't your contemporary features-packed, tech-laden motorcycle. The bike makes do with an analogue speedometer and fuel gauge. This is accompanied by a small digital inset for the odometer and other tell-tale lights which qualifies as the bare minimum.
In our opinion, it could do with a larger display for better legibility. This could also help cram in more features like a tripmeter, gear position indicator, real-time fuel efficiency, average fuel efficiency, service indicator, distance-to-empty gauge and possibly a digital clock. Not to mention, Jawa could angle the console a bit towards the rider, making it a lot easier to read. With the current console, you're literally forced to slouch over the handlebars to read any sort of information.
ENGINE & PERFORMANCE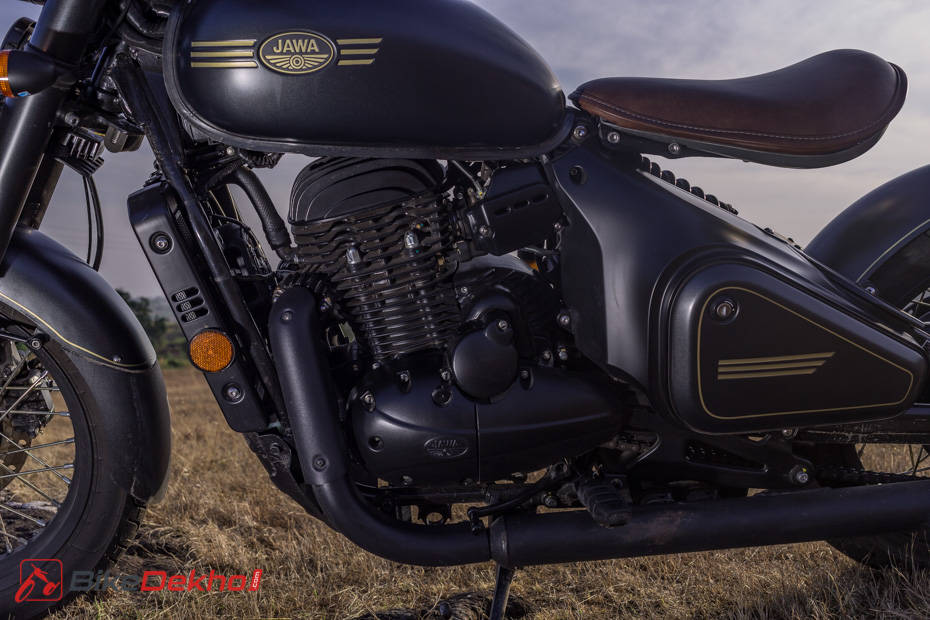 The engine which nestles in between the dual-cradle frame is an absolute work of art but felt a little out of place on the classic Jawa in terms of engine characteristics. A high strung engine with short gear ratios meant you had to shift a lot quicker to keep the engine in its power band, which ate into the motorcycle's charm.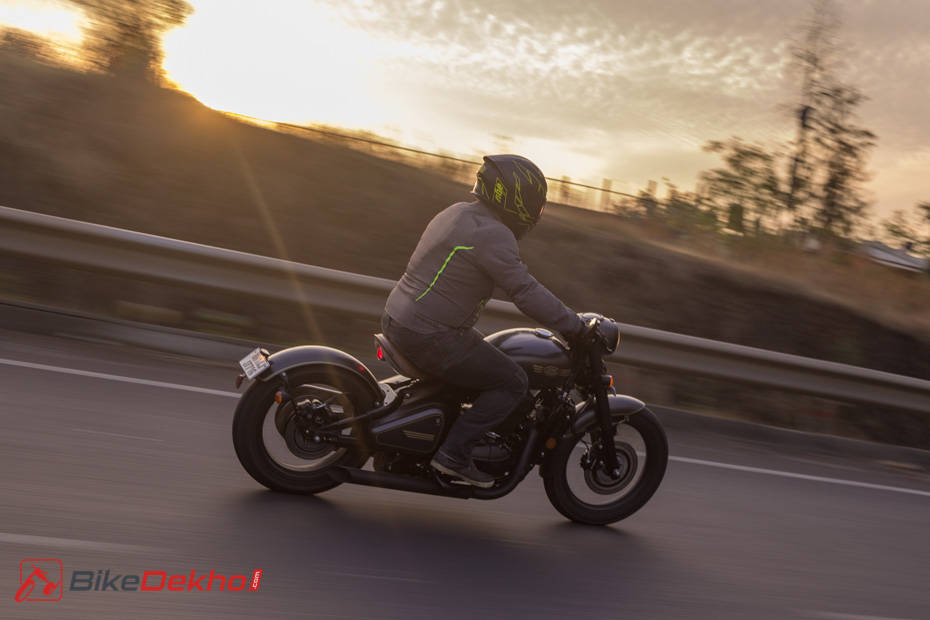 Thankfully, there are indeed some noteworthy improvements with the Perak. It's slightly taller geared compared to its 293cc sibling, with better performance on tap. In essence, it's a lot more usable. The motor uses a larger bore to extract 2.26PS and 4.74Nm over the BS4 Jawa. And that's pretty evident in the real world. It's not only quicker to get to 100kmph, but can maintain those speeds all day long with reserves of power still tucked away just in case you need it. This is despite weighing 5kg heavier than the BS4 classic Jawa and having a 25kg heavier test rider conducting the acceleration test this time round.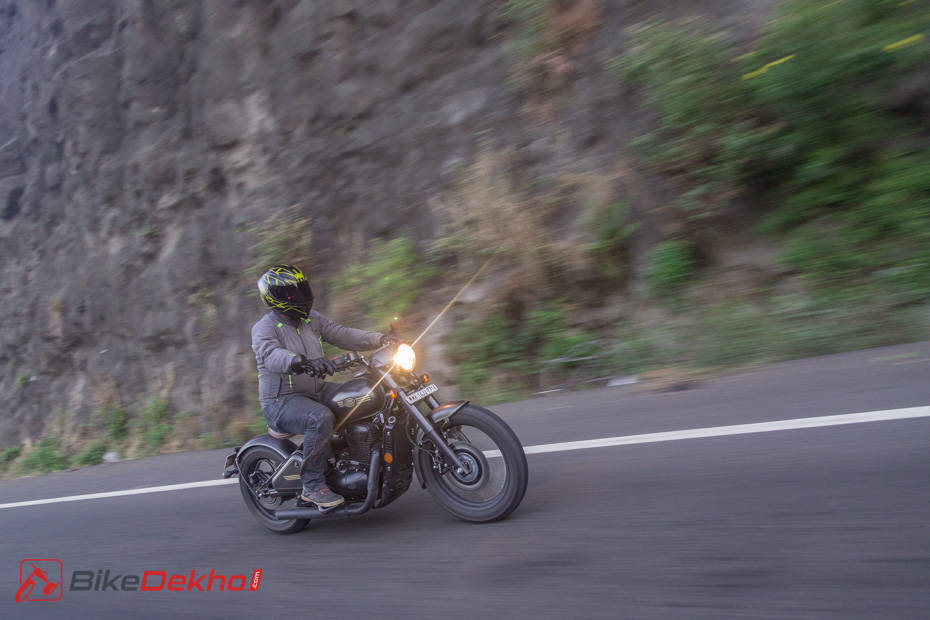 However, it is a tad slower in in-gear roll-on accelerations compared to its younger sibling, so you may have to shift down a gear and plan your overtakes beforehand. The motor's Achilles heel is its low speed tractability. So you won't be able to putter around in city traffic like most roadsters with loads of bottom-end torque do. Even 50kmph seems almost impossible in sixth without some serious engine knocking.
Don't get me wrong, the motor is really likeable, and can outperform almost every other bike in its segment. But, it simply lacks personality.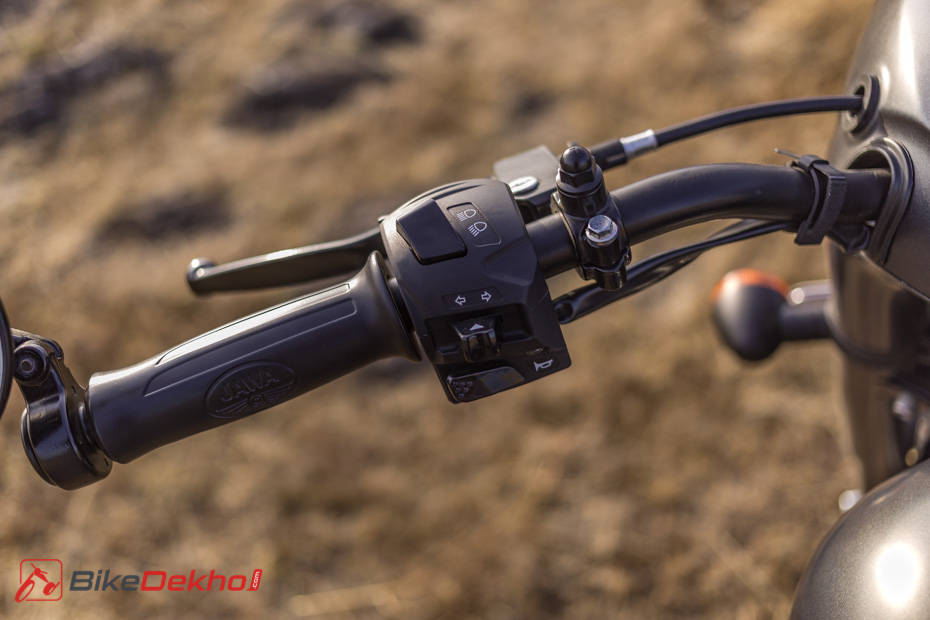 What's also painful is the absence of the assist function on the slipper clutch, which leads to a rather heavy lever and an overworked forearm. Not something you'd want in everyday city traffic.
Constant cold start issues may also eat into the bike's overall riding experience. You run the risk of running the battery dry, which did almost happen with us once..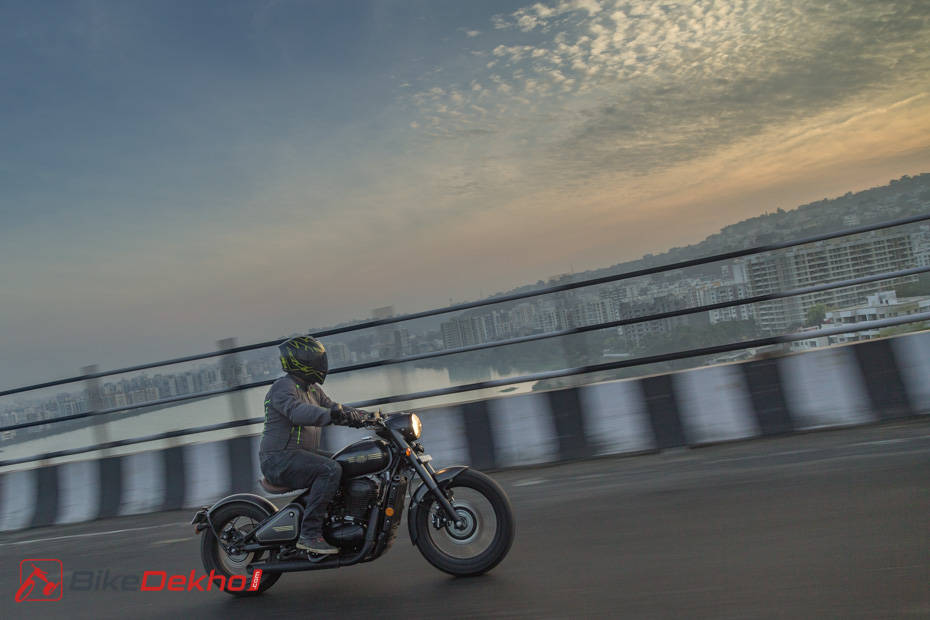 The taller gearing on the Perak enables it to sit comfortably between 100-110kmph all day long. The engine feels smooth and almost vibe free at this point. Vibes do manage to creep through the handlebar and footpegs at around 80kmph, but settle down once you get past 90kmph. And they once again make their presence felt above 110kmph.
A larger bore extracting better performance does burn more fuel. Dial-in the weight of the test rider (76kg) and the fact that Perak weighs 5kg more than the BS4 Jawa and the fuel efficiency figures we achieved makes more sense. The test rider on the older BS4 Jawa weighed in at just 51kg.
Nonetheless, you can expect the Perak to deliver over 400km on a full tank of fuel out on the highway, a perfectly acceptable number.
RIDE & HANDLING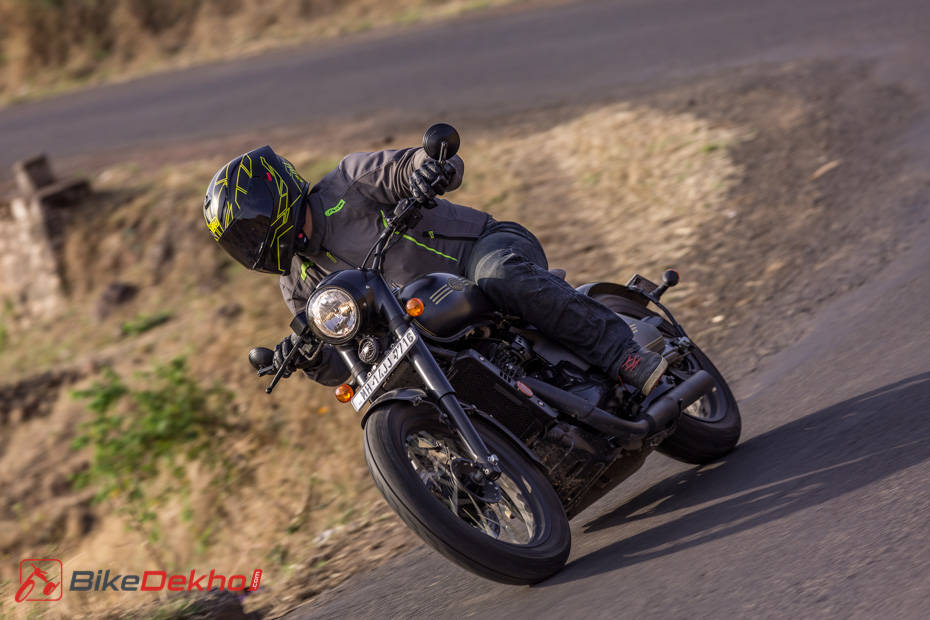 The biggest difference between the Perak and the classic Jawa is its wheelbase -- the former is 116mm longer with chunkier tyres and a low centre of gravity, which translates to better stability on straights as well as corners. Despite the extra heft, the Perak feels extremely chuckable and composed over long, sweeping bends. Credit also goes to the Ceat Zoom tyres which provides a decent amount of feedback and eggs you push the bike harder. However, we wouldn't go too crazy as the bike runs out of ground clearance at high lean angles.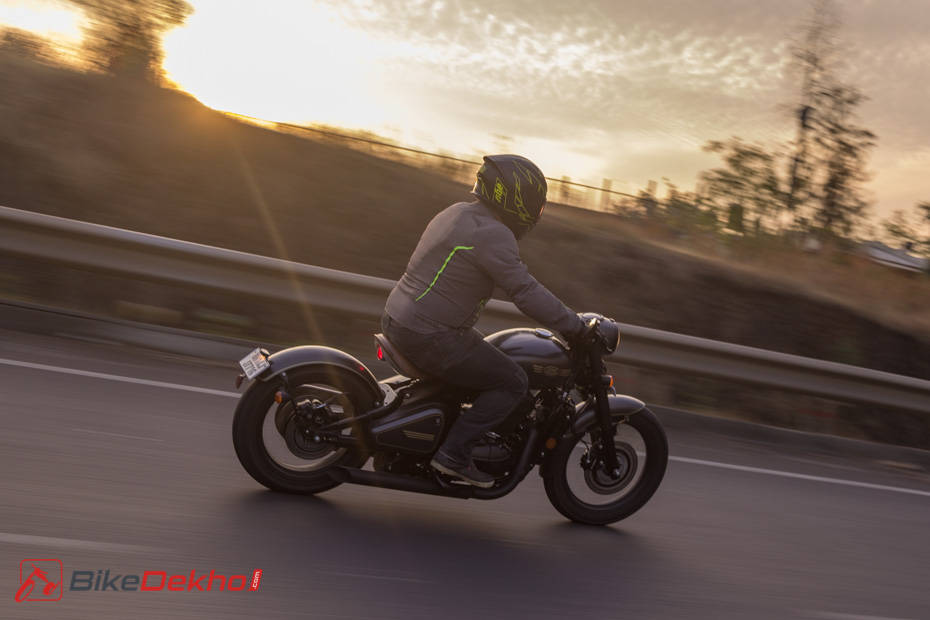 Contributing to its handling capabilities is its suspension setup. It's on the firmer side but at no point felt jarring and uncomfortable. It feels pliant and filters undulations well. However, the short travel and quick rebound action on the springs tend to toss you off the seat on very poor roads.
Braking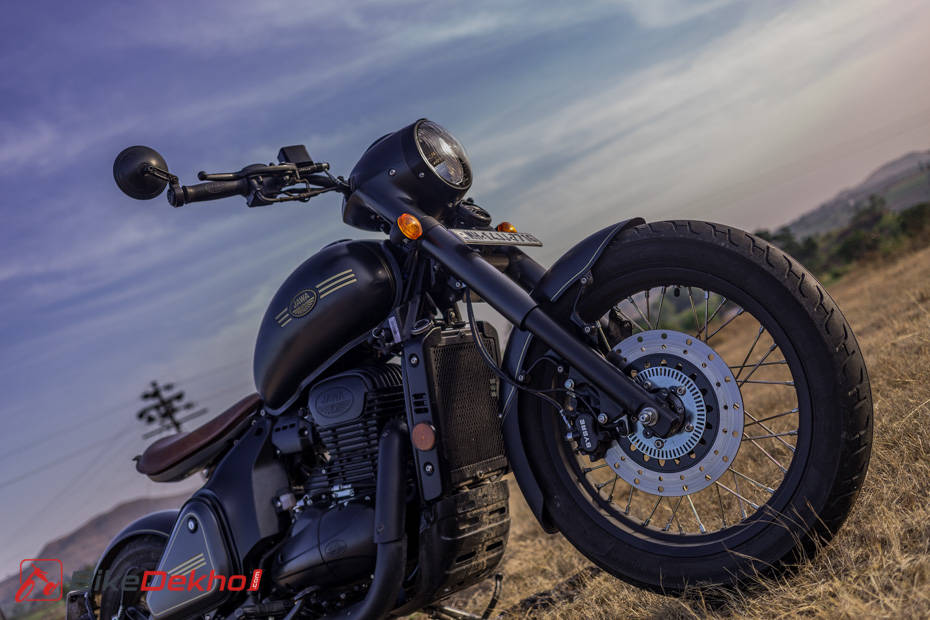 The huge braking distances between the two models is glaringly evident but that's mostly down to the setup. You see, the BS4 Jawa we tested featured single-channel ABS in comparison to the Perak which uses twin discs and dual-channel ABS. Thanks to this, the latter grinds to a halt sooner from 80-0kmph. The Perak could have posted even better numbers if it wasn't for the ABS intervention, which is a little too sensitive and hence kicks in rather early.
Nevertheless, the brakes offer good bite and progression through the levers, though they could have done with a bit more lever feedback.
VARIANTS
The Jawa Perak is available in a single stealth black colour. It'll set you back by Rs 1,94,500 (ex-showroom Delhi), a premium of around Rs 11,000 compared to the classic Jawa dual-channel ABS model.
VERDICT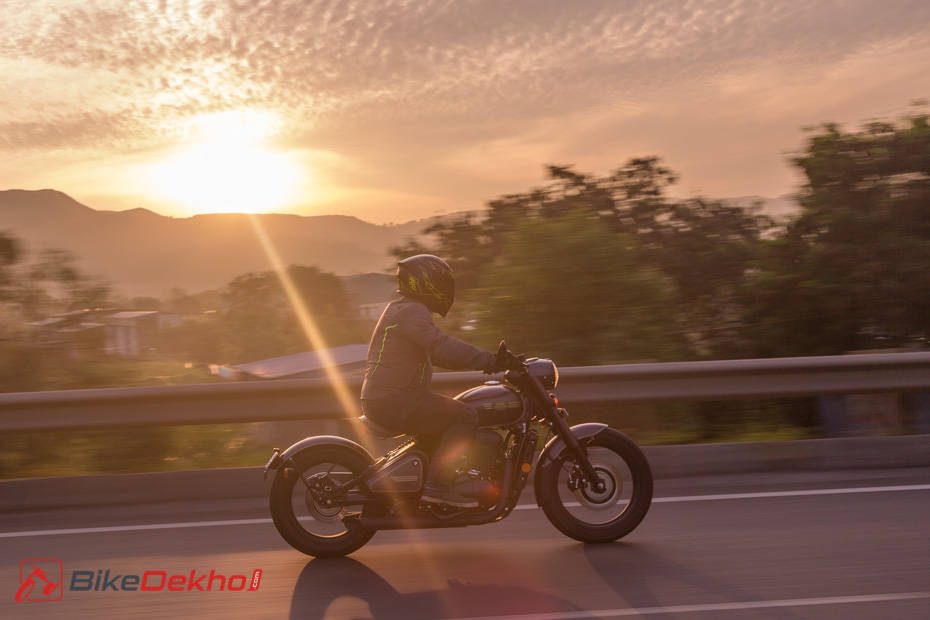 Let me put it to you this way. The Perak is more like a Bollywood movie -- it's fashionable, looks splendid in dramatic camera angles, and could easily feature in one of those extravagant dance numbers. Thrown on a leather jacket, some torn jeans, a half face helmet and a pinch of swag and you'd probably look irresistible to the opposite sex. So the bike definitely makes sense if you're out to make a statement!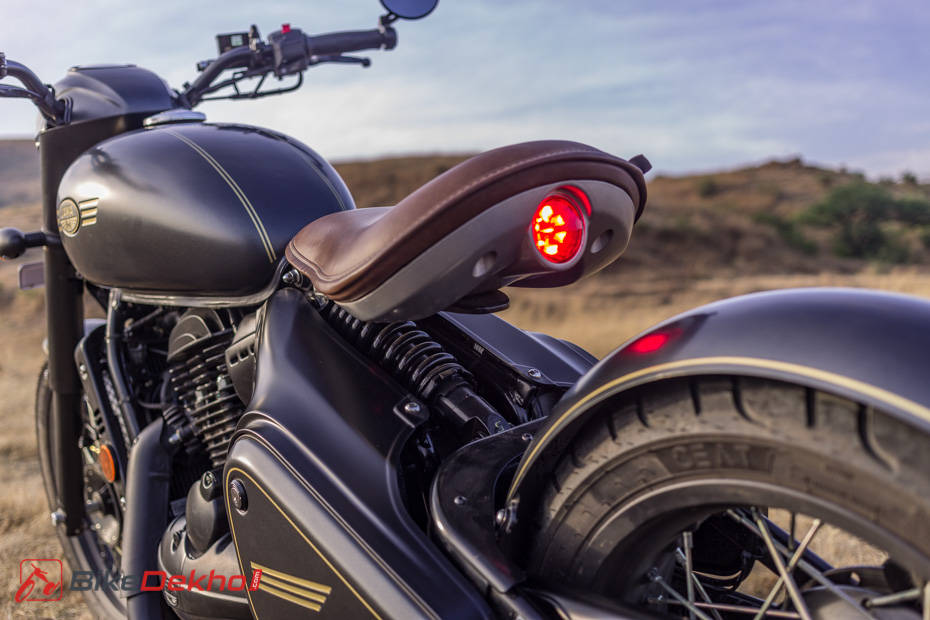 Is it practical though? Far from it. If you get one of these, you would most likely have to forget about your better half since it only features a single seat. And don't for a moment think about installing those hideous aftermarket options, it kills the entire purpose of a bobber!
The motor is easier to use, be it slow city speeds or cruising at triple digit speeds on the highway; however, if you're on the taller side, the odd riding posture can get a bit uncomfortable.
Logically speaking, the Perak makes perfect sense as your second or third bike. Something you'd occasionally just hop on, go for a ride and leave all your troubles behind.