4 Reasons Why You Should Get The Royal Enfield Classic 350 BS6 Over The Meteor 350
Modified On Dec 7, 2020 10:48 AM By Jehan Adil Darukhanawala for Royal Enfield Classic 350
There's still some aspects where the Classic has the edge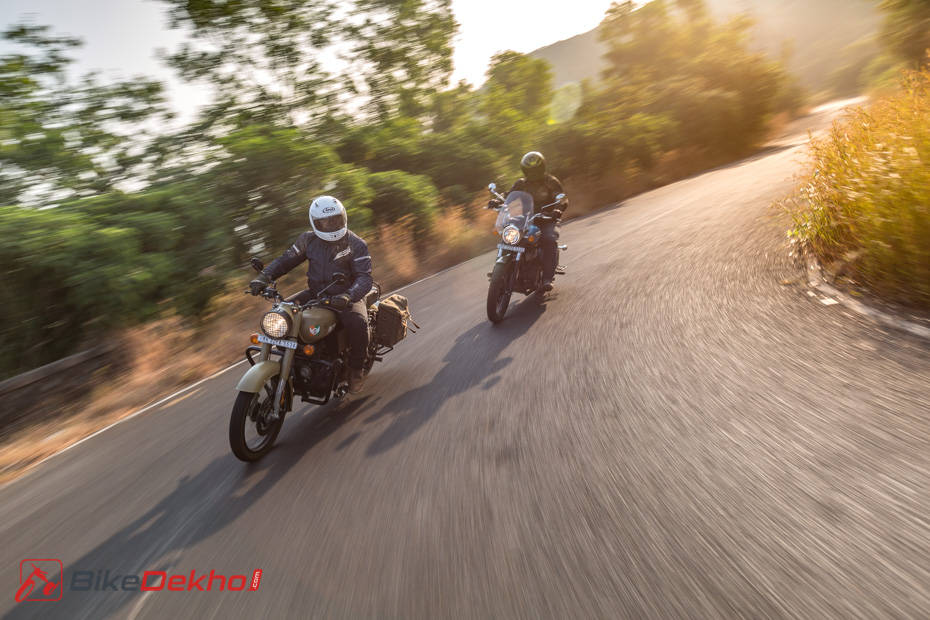 The Royal Enfield Meteor 350 has been a significant step-up over its predecessor: the Thunderbird 350. Even when compared to the company's bread-winner, the Classic 350, the new urban cruiser has proven to be quite a brilliant product. Yesterday, we enlisted five areas where the Meteor trumps the Classic. Still, there are four areas where we feel the old roadster can teach a thing or two to the new cruiser. Here they are: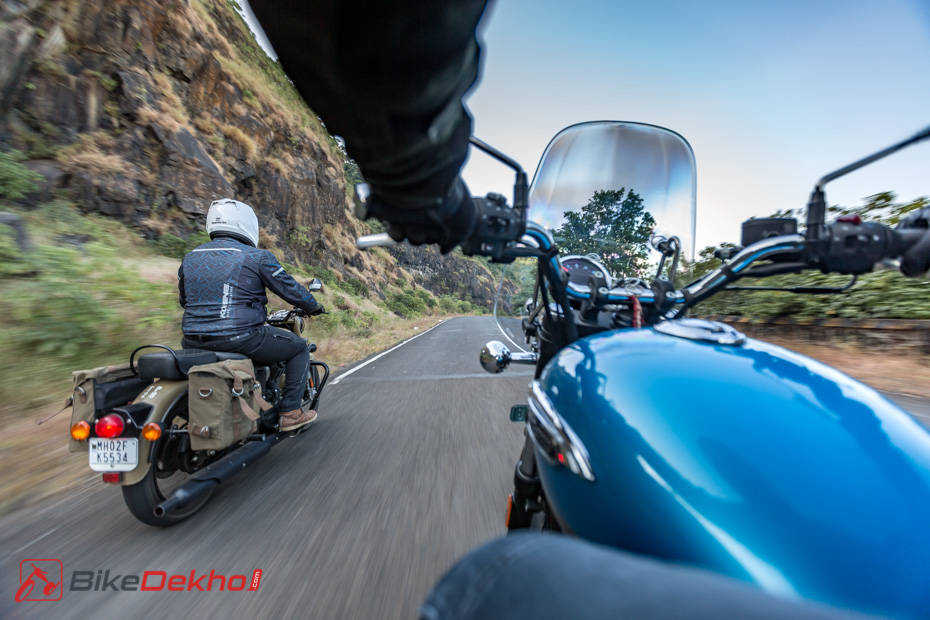 Ride quality
Even though the ride quality on the Meteor 350 is pliant for the most part, the slightly stiffly sprung rear shocks do not do a good job of isolating sharp bumps, sending jolts back to the rider. While the Classic's suspension isn't exactly plush either, it does a far better job of handling bad stretches of roads with the rider being insulated from them in almost every circumstance.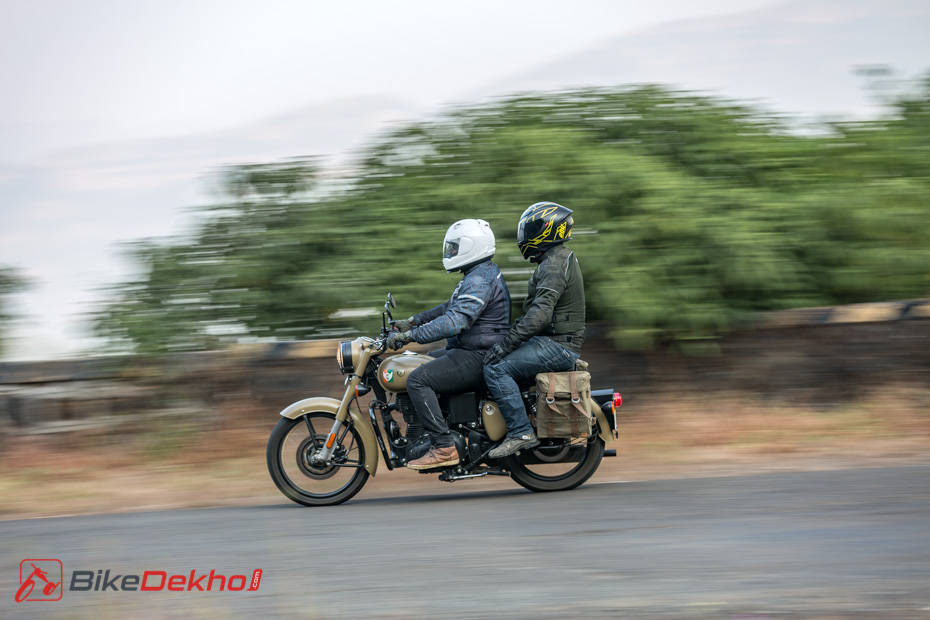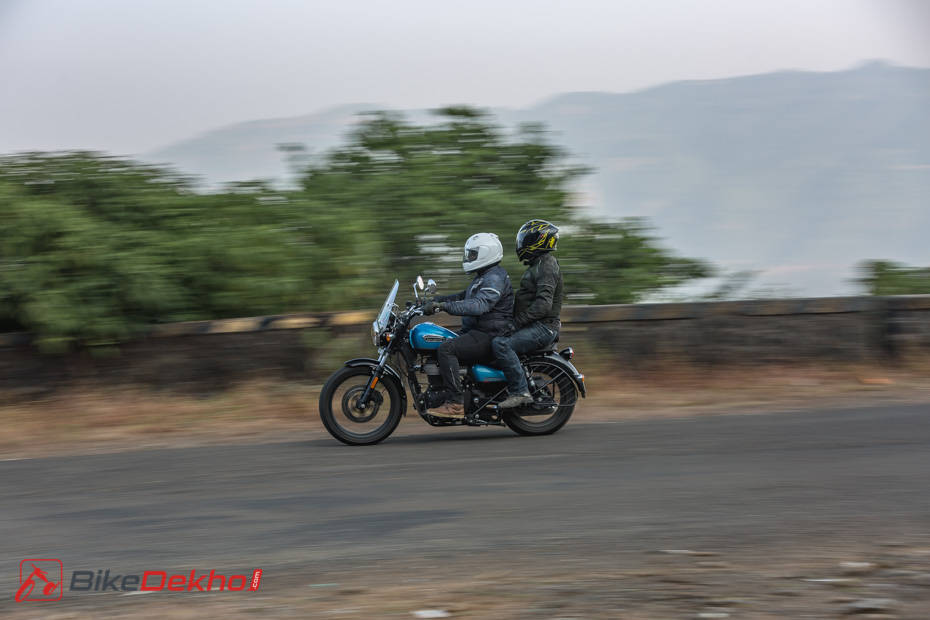 Pillion comfort
The Classic 350 has a larger pillion seat, natural forward-set foot pegs, and a nice slim grab handle. If you opt for the aftermarket Touring option, you get great cushioning as well, enabling your travelling companion to stay comfortable in the saddle for hours on end. On the higher Stellar and Supernova trims of the Meteor, you get a pillion backrest. However, it ends up digging into the pillion's back and can get a bit irritating.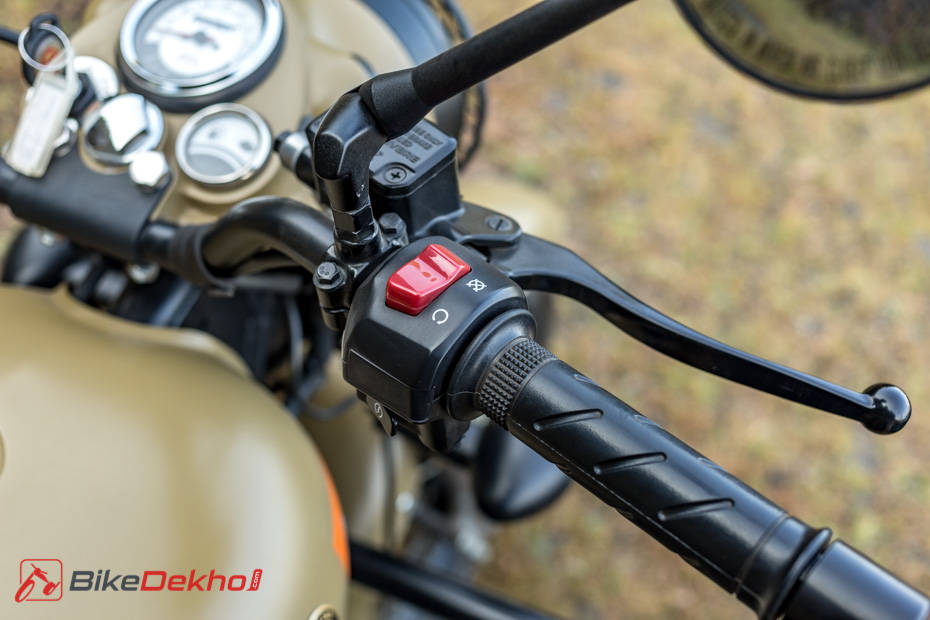 Brake feel
For years, the braking department has been the Achilles' heel of the Classic 350s, as well as a lot of other Royal Enfields. Over time though, this issue has been carefully treated, with major improvements in stopping distances and brake feel. With the Meteor 350, Royal Enfield has managed to reduce braking distances further but sadly, the brake bite isn't as fierce as the Classic and there's not enough feel from the system as well. The Meteor's brakes feel a bit squishy and dull, giving you a slightly numb brake feel.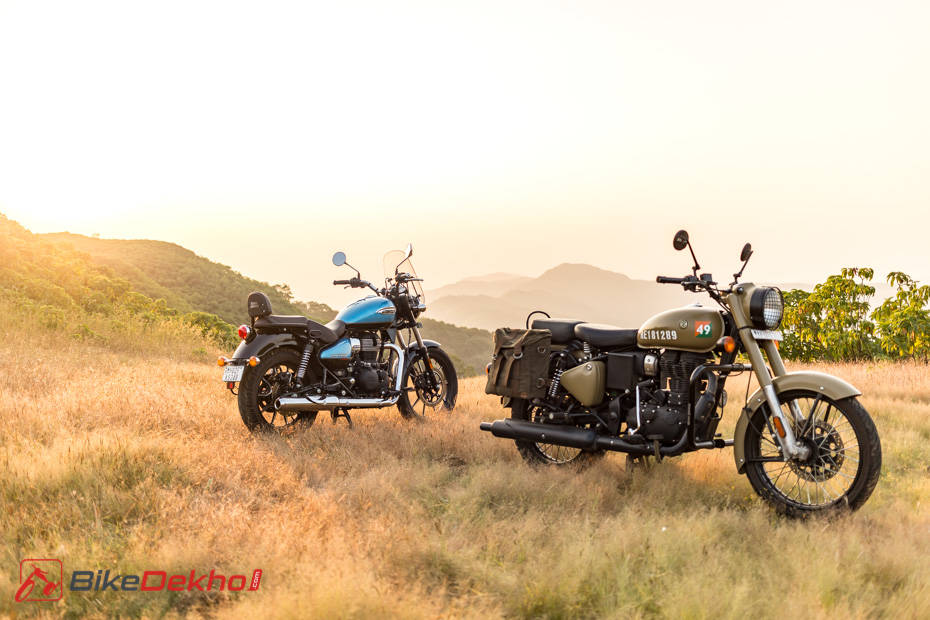 Old school charm
There's no disputing the fact that the Classic 350 has some character and we don't mean its vibes. The old-school simple design has been a hit, with great colours to match the retro persona. Don't get us wrong, the Meteor too has some classy bits but the roadster bike format of the Classic evokes the simple joys of motorcycling, a rare emotion in this age of electronics.
We can hardly wait for the next-gen Classic 350 to arrive, which should be right around the corner. With the same running setup and features as the Meteor and the charm of the Classic, we are sure it will continue to remain a hot selling item for years to come.