Tork Kratos Electric Bike vs Ola S1 Electric Scooter: Photo Comparison
Modified On Jan 31, 2022 03:51 PM By Punya Sharma for Tork Kratos
A bike vs scooter comparo may seem odd. But if you're in the market for an EV, these two should definitely be on your list.

Tork Motors recently launched the Kratos electric bike. And while there aren't many e-bikes rivalling it, a popular electric alternative to it is the Ola S1. So, which one should you pick? Well, here's a comparo between these two to help you decide.



It's no surprise that both offerings differ wholly in terms of design. On one hand, the Tork Kratos, being a motorcycle, looks exactly like an ICE bike. The 17-inch alloys, the faux fuel tank (actually a storage space), split seats, and sharp bodywork, all lend it a sporty appeal; something motorcyclists will certainly appreciate.



On the other hand, the Ola S1 is a futuristic scooter. It has a flowing design with an arch-shaped floorboard and a curvy tail end. It may not be as edgy as the Kratos, but its design is, for sure, likeable. Clearly, the Ola S1 is made to cater to a more widespread audience.




Up front, both get LED headlights. However, the S1 uses twin LED projector lamps, while the Kratos' unit looks conventional. LED indicators run standard on both, too.



Coming to features, both EVs get smartphone connectivity, a digital instrument cluster, OTA updates, and disc brakes. However, the S1 packs a 7-inch touchscreen TFT instrument cluster, (with in-built navigation) which is much more modern and intuitive than the Tork's conventional LCD, only offering app-based connectivity features. The Ola does miss out on a USB charging port, though, which is standard for Kratos.



The seat heights of the two are quite comparable too. But Ola offers a massive underseat storage (almost capable of fitting two helmets), giving it an edge in terms of practicality. Tork hasn't specified the capacity of the storage space but we doubt it's bigger than Ola's underseat storage. Nevertheless, storage space on a bike is more than welcome, considering ICE bikes get none.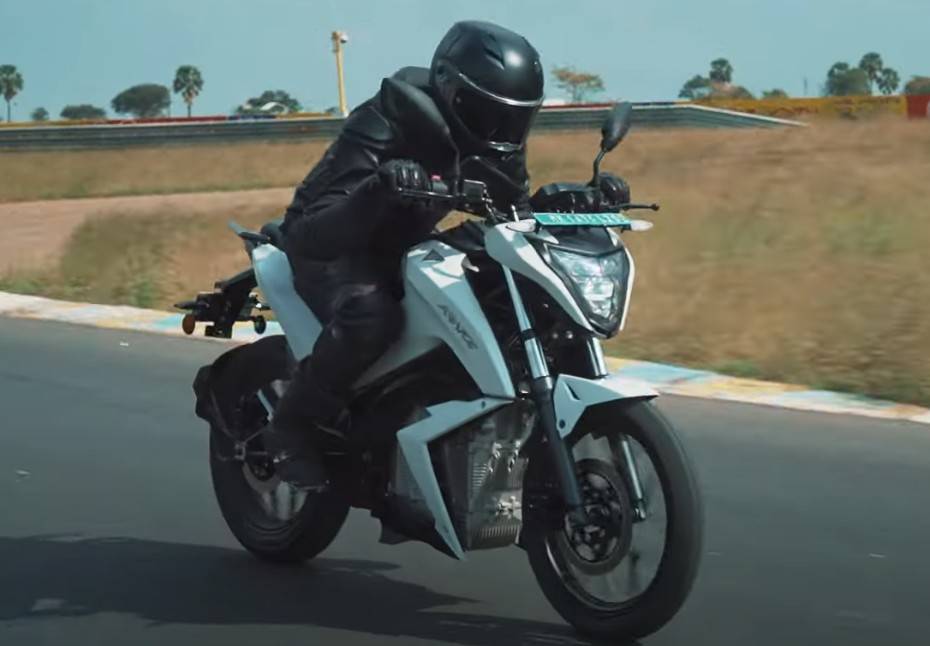 Next up, the powerhouse. The S1 is powered by an 8.5kW (peak) motor, putting out 58Nm. It is mated to a 2.98kWh battery, good enough for a claimed range of 121km. The Kratos, meanwhile, uses a smaller 7.5kW (peak) motor, putting out 28Nm. This is linked to a bigger 4kWh battery, though, which is claimed to offer 120km in 'Eco mode'. Additionally, even with the smaller battery, the Kratos has a higher top speed of 100kmph (S1 maxes out at 90kmph).

Three riding modes and reverse assist feature are standard on both.


The Ola S1 rolls on 12-inch alloy wheels, sprung on a monoshock at both ends. Whereas, the Tork Kratos rides on 17-inch alloy wheels with telescopic forks up front and a monoshock at the rear. This should make the latter more stable while cornering and at high speeds.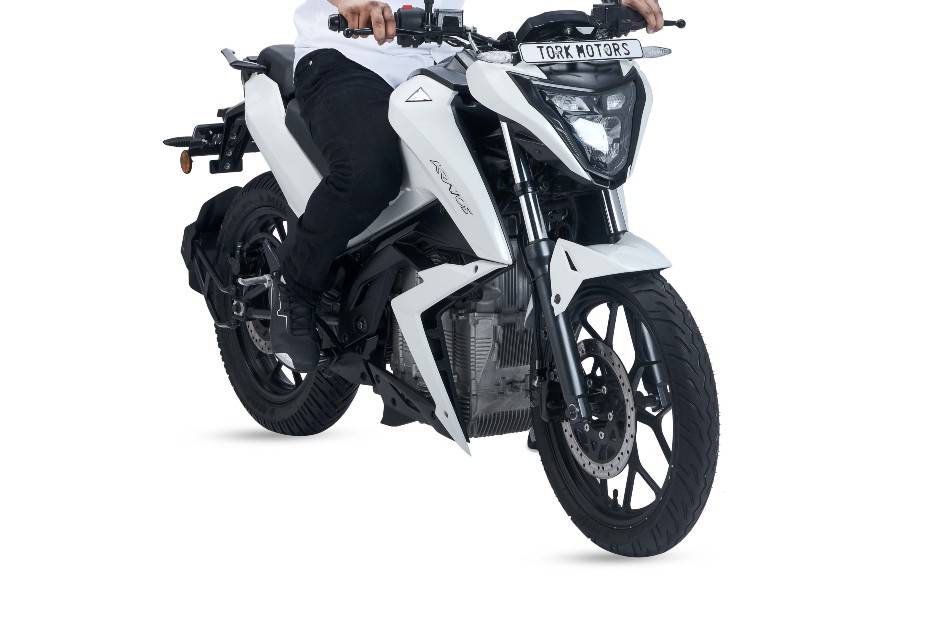 Lastly, the prices. The Ola S1 retails at Rs 99,999 (ex-showroom Delhi, FAME-II included), while the Tork Kratos costs Rs 1,32,499 (ex-showroom Pune, FAME-II included). Considering the price difference, the S1 surely offers more value for the money, especially if you're looking for a practical yet feature-packed two-wheeler.



Not to forget, one can also opt for the higher-end Ola S1 Pro with more performance and features, and still save Rs 2,500 over the Tork Kratos. If a performance electric bike is your priority, then we suggest you wait for the upcoming Ultraviolette F77.