2016 India Bike Week: A 1,883 km Long Journey of Two Ladies with Indian Cruisers
Modified On Oct 25, 2018 By Pradeep Shah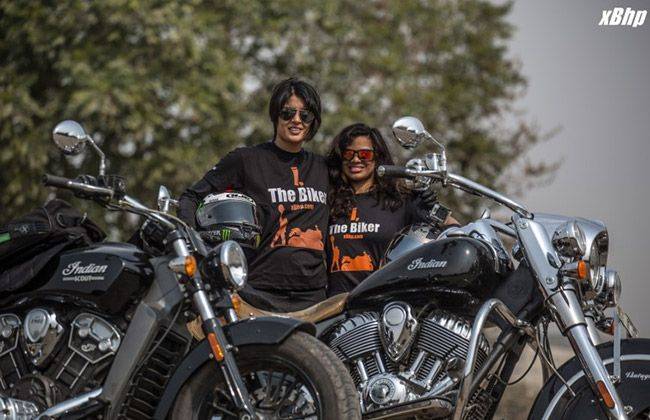 In a country like India biking is often seen as not a very productive or useful pass time and for girls riding a motorcycle is almost a taboo. However, there are some female bikers who have discarded these barriers of the society and pursued their dreams. Luckily, we have come to know that two girls named Anjaly Rajan and Sonia Jain, who started their motorcycle road trip from Delhi to Goa on Indian cruisers to attend the 2016 India Bike Week. While Anjaly is the founder of one of the most popular female biking groups in India - Riderni, Sonia is also an avid biker from Delhi and both of them are also proud members of the xBhp group.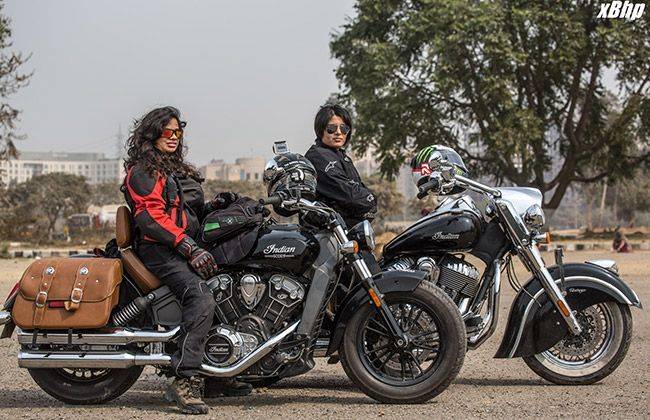 Anjaly's two-wheeled companion for the journey was the Indian Scout while Sonia rode on Indian Chief Vintage. As soon as Indian motorcycles called xBhp to tell the availability of two bikes for them, the duo showed their excitement and were ready to go on one of the most amazing journeys of their lives. Anjaly and Sonia have reached Goa safely and are all set to rock the much-awaited biking festival. Anjaly hit Goa a day later than Sonia, who left her bike in Pune to hand it over to another enthusiast to ride it to the destination. These lady bikers will be meeting several other riders in Goa and will attend the Indian Motorcycles launch party - an event especially for the Indian motorcycle owners.
Here is the description of journey by Anjaly in her own words: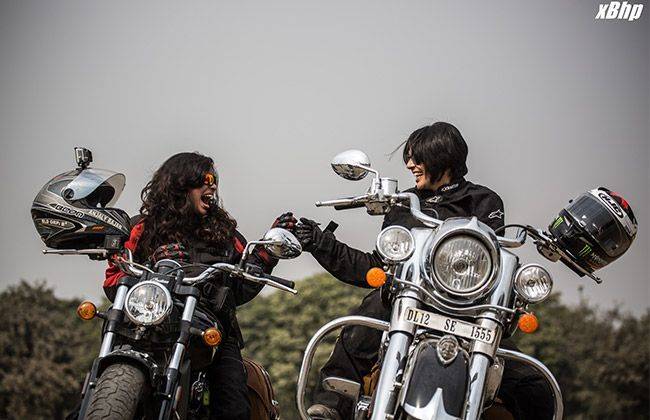 "When I was asked to ride the grand Indian Vintage all the way to Goa, Sunny hadn't even finished the sentence and I said yes! The bike looked so grand and royal that I had to experience it's royalty on the highways. Minutes later when I realized that it weighs 379kg, to be honest I got a little nervous. But the moment I sat on it, I knew this would be my touring partner for the next one week.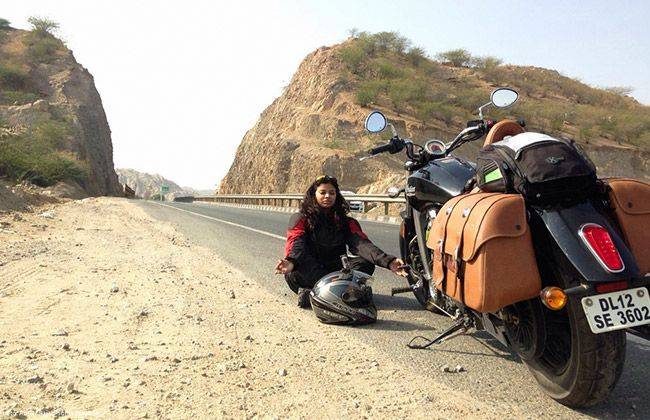 The Indian Vintage attracts you with all its grandeur and royalty even more so when you are on the highway crossing towns and cities where nobody has even seen anything close to it. When a girl gets off it and takes off her helmet it feels like everyone bows down to you. Every single person on the road looks back at you with an awe-inspiring look. They give you a thumbs up, with the biggest smile on their face. Sometimes it's like they want to say how which comes out as wow! The best reaction so far was from a kid at one of the roadside dhaba was "arrreeee ladhkiii.. Itni baadiii bike.. Asliii hai.." (That's a girl…on such a big bike…is it real). He gathered all his friends, came up to me, and asked me for my autograph. I laughed and replied, I'm no Katrina Kaif why do you want my autograph to which he replied, 'Areee didi woh toh movie mein acting karti hai.. aap toh real ho" (She acts only in movies, you are the real deal). I was red in the face but beaming with pride. All those apprehension of riding a 379kg bike on the highway from Delhi to Goa with another female rider, stress about bad roads, safety issues, body aches, etc. was all worth it. For the next 300kms, I rode with a big smile pasted across my face.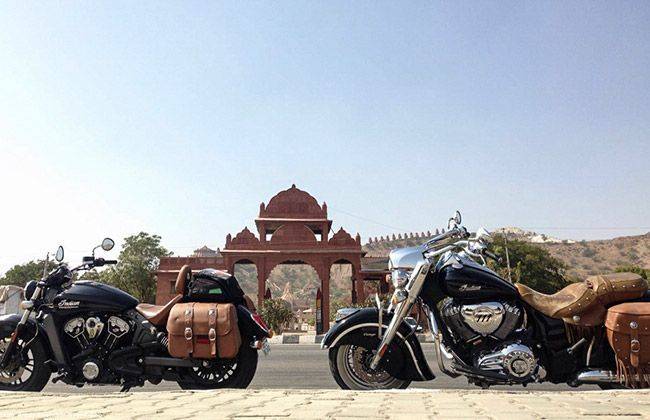 It's heaven to ride on hairpin routes. Cruising at high speed will be mind-blowing with the addition of a wind shield. It's a bike for a proper tourer and who is as tall as 5'7" as I'm!"
Team BikeDekho salutes their spirit and respect such ladies for whom biking comes before everything else!
News Source: xBhp