New Yamaha YZF-R125 Gets MotoGP Colours
Modified On May 18, 2019 By Benjamin Noel Gracias for Yamaha YZF R15 V3
We are hoping that Yamaha India offers this livery on the R15 Version 3.0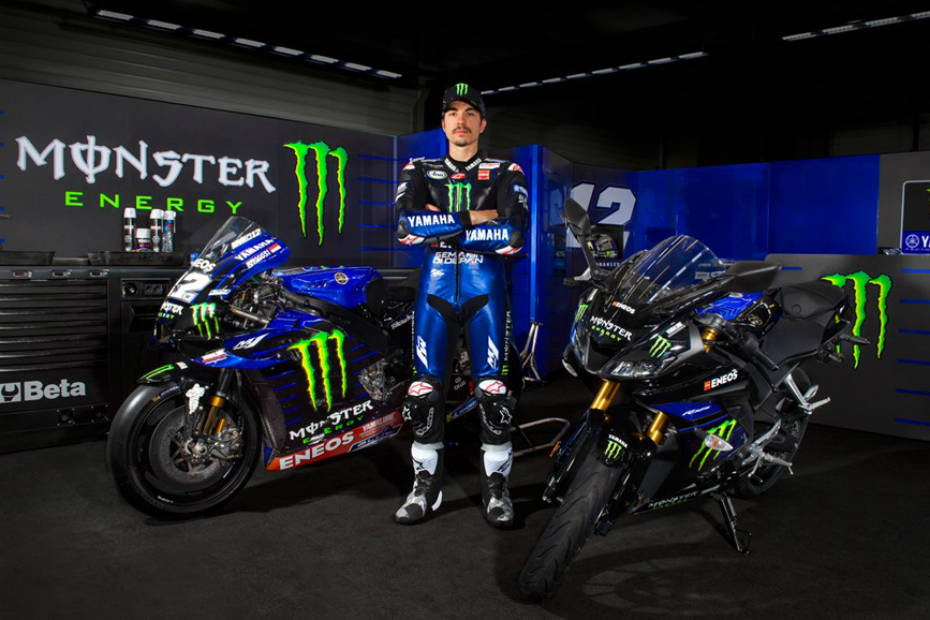 Yamaha has showcased a new MotoGP edition variant of the YZF-R125 overseas. The 2019 R125 MotoGP Edition, as the name suggests, shares the same livery as the Monster Energy Yamaha MotoGP team's M1 bikes ridden by Valentino Rossi and Maverick Viñales. For this season the bikes get a dark blue over black paint scheme. It has a large Monster Energy logo flanking both sides of the fairing, with the ENEOS logo sitting on the top.
Also read: Yamaha R15 V3.0 Gets Three New Colours Schemes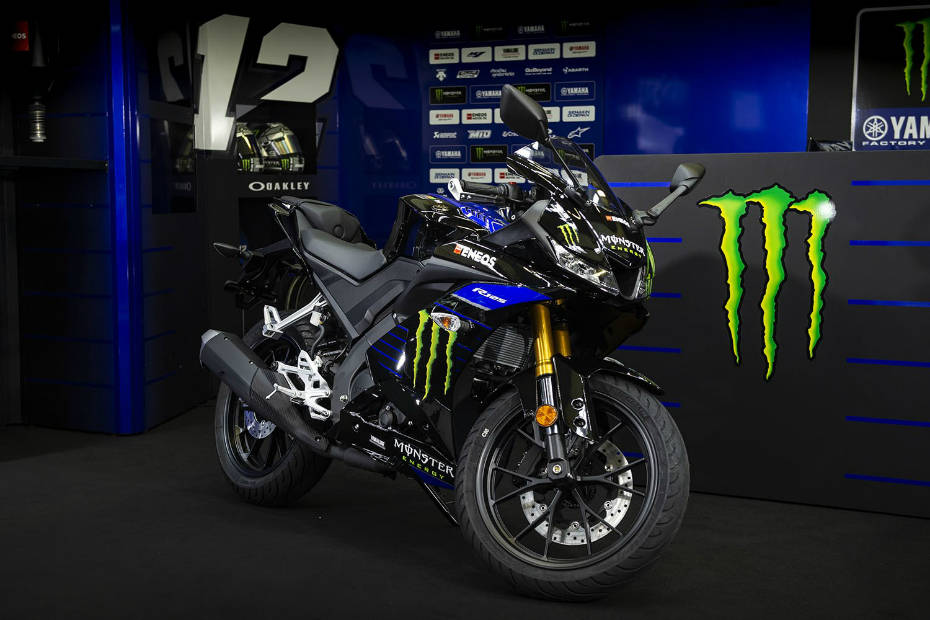 Most of you must have notices Rossi's number 46 or Viñales' number 12 missing on the bike. Yamaha offers its MotoGP edition road bikes without these numbers. These numbers belong to the riders and to add them, Yamaha would have to pay a royalty to Rossi and Viñales. So you will have to add the numbers yourself for a more authentic effect.

For 2019, the Yamaha R125 sold abroad gets a new bodywork borrowed from the larger R15 V3.0. It also shares the new Deltabox frame, and a new 125cc motor with VVA technology.
Sadly, the possibility of the R125 coming to India is quite slim. What interests us, though, is the new MotoGP livery. Yamaha India did sell the R15 V3.0 MotoGP edition here last year. We expect them to launch a new 2019 Yamaha R15 MotoGP edition with this new livery soon.
To know more about Yamaha's 150cc sportsbike click here.