Kabira KM 3000 vs Hero Electric AE-47: Specification Comparison
Modified On Feb 13, 2020 By Zaran Mody for Kabira KM-3000
The Kabira KM 3000 certainly looks sportier, but how does it match up to Hero Electric's first e-bike?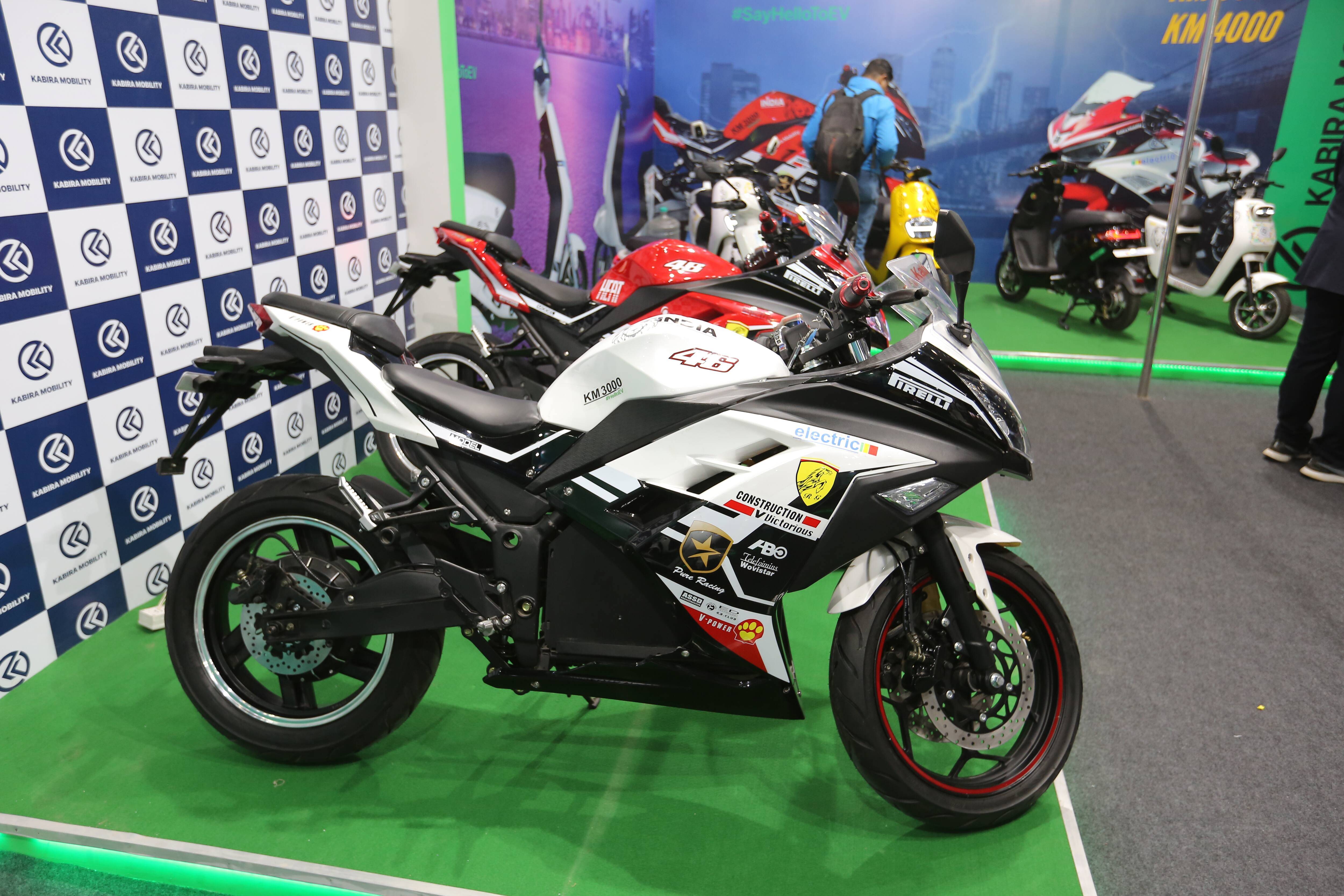 Everywhere you look, there's a new electric two-wheeler popping up in India. Scooters have constituted the lion's share of the market so far but e-bikes are slowly starting to rise in numbers too. However, short of the Ultraviolette F77, we haven't really seen a fully-faired electric bike on the market. That will change once the Kabira KM 3000 goes on sale, so how does this Ninja 300 lookalike stack up against Hero Electric's first e-bike - the AE-47?:
Powertrain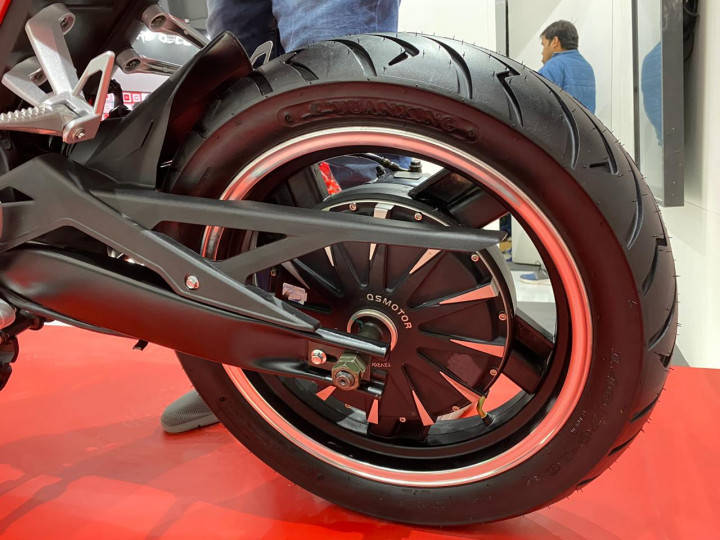 Both bikes employ a similar setup, featuring hub-mounted BLDC motors at the rear wheels. But while the Kabira has to make do with a 3kW motor (3.4kW peak output), the AE-47 boasts of a 4kW peak output. This echoes in the top speed figures as well, with the Hero going all the way up to 85kmph while the KM 3000 only manages 80 kmph. We expect acceleration to feel brisker on the AE as well, so the sportier-looking bike of the two might not be able to live up to its appearance.
| | | |
| --- | --- | --- |
| | Hero Electric AE-47 | Kabira KM 3000 |
| Motor Peak Output | 4kW | 3kW continuous/3.4kW peak |
| Motor Mounting | Hub | Hub |
| Top Speed | 85kmph | 80kmph |
Battery & Range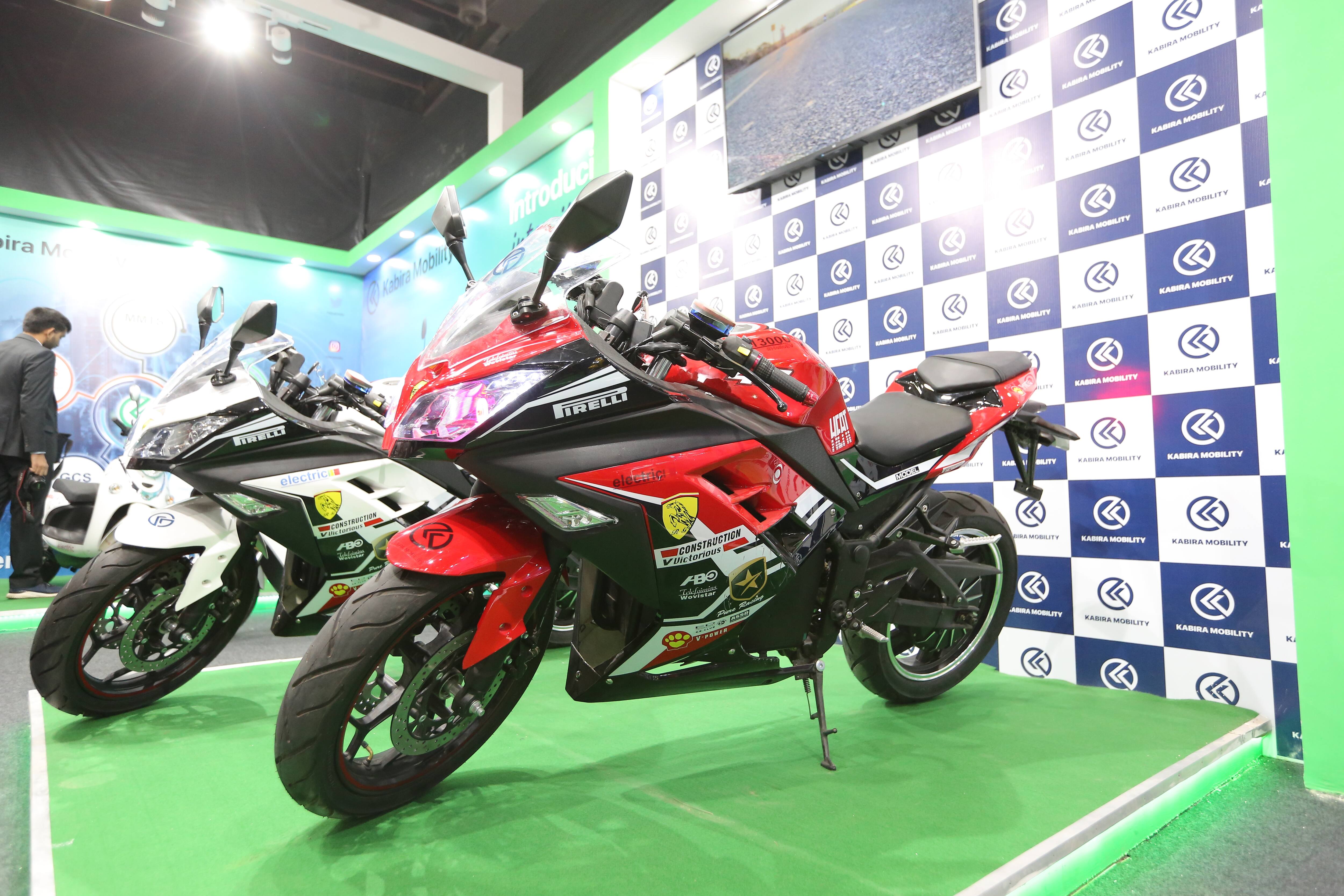 Things are a little closer in this department but the AE-47 still manages to edge out the KM 3000, only just. The former's 3.5kWh battery pack squeezes in a little bit more electricity than the latter's 3.44kWh unit. Both packs are of the lithium-ion type and mounted in the belly of both motorcycle.
| | | |
| --- | --- | --- |
| | Hero Electric AE-47 | Kabira KM 3000 |
| Battery Capacity | 3.5kWh | 3.44kWh |
| Maximum Range | 160km | 85km |
| Charging Time | 4 hrs | 4 to 6 hrs |
Despite the battery capacities being similar, though, range figures are worlds apart. Kabira says its bike will manage 85km on a full charge, but Hero Electric claims a massive 160km range figure for its AE-47 in Eco mode. How true these numbers are, we'll only find out once we have a chance to put both bikes through a comprehensive road test. The Hero has the Kabira covered on charging times as well, requiring just 4 hours for a full charge while the KM 3000 will need '4 to 6 hours'.
Underpinnings & Dimensions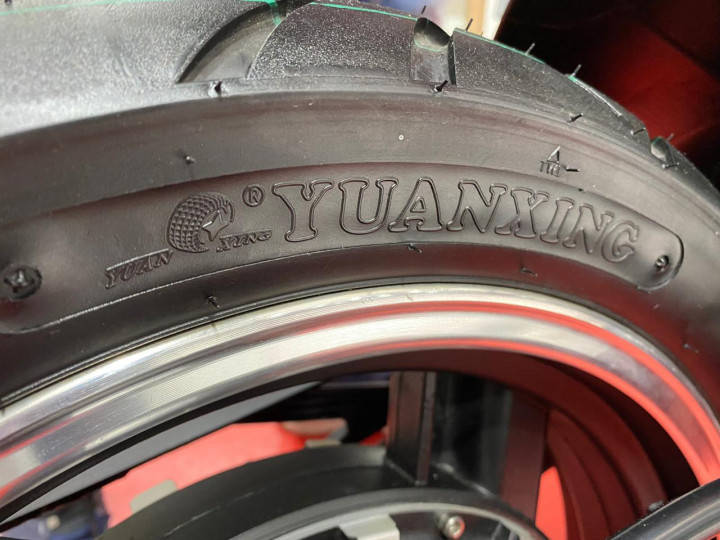 The AE-47's spec sheet features an oddball 16-inch rear wheel size, while the KM rolls on 17-inchers at both ends. Both bikes pack in 110-section front and 140-section rear tyres from relatively unknown, likely Chinese, brands. On the braking front, the Kabira has a clear edge with its twin front discs but the Hero fights back with an upside-down fork. However, considering the lukewarm performance figures, we think both the twin discs and USD fork are overkill on these bikes.
Hero Electric AE-47

Kabira KM 3000

Tyres

F: 110/70-17

R: 140/70-16

F: 110/70-17

R: 140/70-17

Brakes (F/R)

290mm disc/215mm disc

Twin discs/single disc

Weight

120kg

112kg (without battery pack)

Suspension

USD fork, monoshock

telescopic fork, monoshock
One area where the KM definitely loses out is weight - the spec sheet says 112kg without the battery. We suspect the battery pack weighs around 25kg at the very least, meaning a minimum kerb weight of close to 140kg for the Kabira, while the Hero is just 120kg. This should definitely make the AE-47 a more manageable motorcycle while also ensuring sprightlier performance.
Verdict
It isn't hard to pick a winner between these two. The AE-47 stands head and shoulders above the KM 3000 on most counts, especially range, which is one of the biggest deciding factors when purchasing an EV. In fact, even the much more affordable Revolt RV400 offers a better all-round package than the Rs 1.13 lakh Kabira. The Hero's prices haven't been revealed yet, but we expect it to go on sale at around Rs 1.3 lakh, which is a reasonable premium to pay over the KM 3000, considering the higher specification levels on offer.