India Budget 2021: Key Updates For Bikes And Scooters Industry
Published On Feb 1, 2021 03:27 PM By Praveen M. for Hero Splendor Plus
This year's budget has been a bit of a disappointment for the auto industry as no major announcements were made

The Indian automobile industry, including the two-wheeler sector, was under tremendous pressure last year. Factors like the transition from BS4 to BS6 emission norms, and more importantly, the pandemic's major impact on the economy, caused the sector to take quite a hit. However, with the situation stabilising, we expected the 2021 Budget to help relieve the pain for the two-wheeler industry. Unfortunately, it has been a disappointment as there was no important news for this space.
That said, Finance Minister Nirmala Sitharaman did make a few announcements regarding "certain auto parts". Sitharaman said, "We are raising customs duty on certain auto parts to 15% (from 10 percent) to bring them at par with the general rate on auto parts."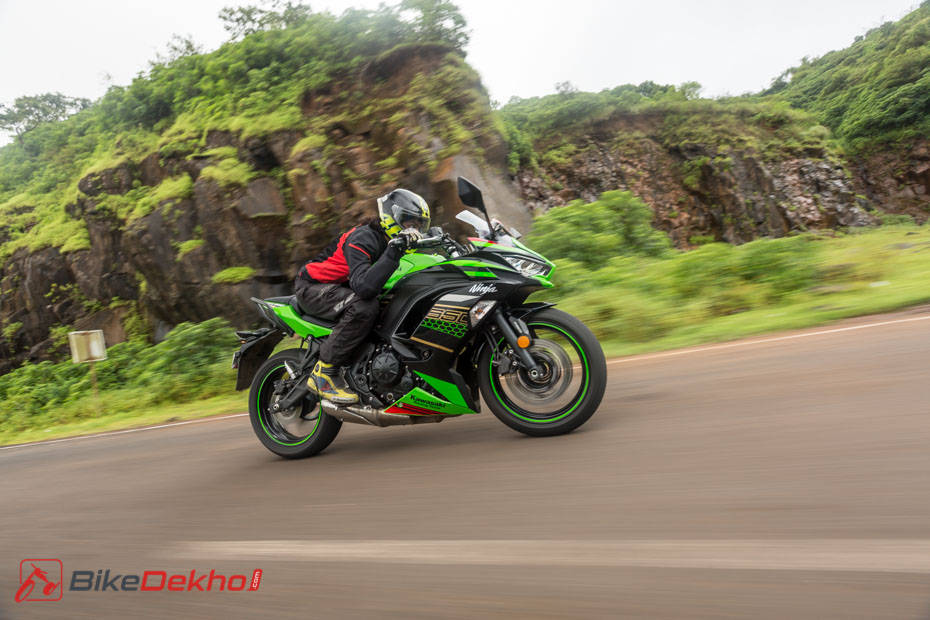 This move might hurt CKD (Completely Knocked Down) operations of two-wheeler manufacturers in India. CKD products include Kawasaki and Suzuki's middleweight range in India. However, it remains to be seen what exactly those parts are and whether the effects of these regulation changes will be passed on to the customer (that is, if it would affect the final pricing of the bikes).
As for the electric vehicle segment, the outlay on Faster Adoption and Manufacturing of (Hybrid and) Electric Vehicle in India (FAME India) has gone up from a budget estimate of Rs 693 crores in FY 2020-2021 to Rs 757 crores in FY 2021-2022. That being said, the revised estimates for FY 2020-2021 went down to Rs 318 crores, presumably because of the coronavirus pandemic. In our exclusive interview a few months ago, Sohinder Gill, CEO of Hero Electric, pointed out that there were issues with the proper adoption of the policy. We hope the situation changes for the better this year, especially with renewed interest in electric bikes and electric scooters in an economy where the fuel prices are skyrocketing.

Rushi Shenghani, CEO and Founder of Earth Energy EV, has responded positively to the 2021 Budget. He says, "We wholeheartedly welcome the progressive budget by the government this year. The focus on the Atma Nirbhar package will lead to sustained recovery for indigenous brands. We are pleased to know that after keeping Scrappage policy unclear for so long, our Govt is placing voluntary scrapping policy ahead this year- the industry is going to get a major boost and create demand for energy-efficient vehicles. With the continued Govt support Indian OEMs and manufacturers will grow India self reliant towards Green mobility."
We also expected the GST on bikes under 150cc to go down to 18 percent from the existing 28 percent. (Currently, all bikes below 350cc are subject to GST at 28 percent). Hero MotoCorp, the manufacturer of India's best-selling motorcycle, the Splendor, was vocal about it. We reckon it would've been better to slash GST for bikes under Rs 1 lakh, considering they are bought primarily for commuting, unlike the luxury bikes of 350cc and above.

But sadly, no announcement was made on that front as well. Reducing GST on small-capacity two-wheelers would've driven growth, especially in a post-COVID economy with an emphasis on safety, and hence, usage of private transportation instead of public commute. On the flip side, the revised customs duty, at 7.5 percent, on steel products should benefit automobile manufacturers, feels Vinkesh Gulati, President of the Federation of Automobile Dealers Associations (FADA). He also expects this to trickle down to the customers, thus boosting demand.
We hope the next budget is a little more kind towards the ailing auto sector. That will go a long way in reinforcing the post-covid economy.