BS6 Honda Bikes And Scooters Record 5.5 Lakh Unit Sales
Modified On Mar 17, 2020 By Praveen M. for Honda Activa 6G
The company crossed the 3 lakh unit mark in February 2020
Honda currently offers the Activa 6G, Dio, Activa 125, Shine, Unicorn, SP125 under its BS6 lineup.
The Activa 125 BS6 was the first scooter in the country to comply with BS6 emission norms.
Honda's BS6 scooters were recalled recently due to issues in the rear suspension.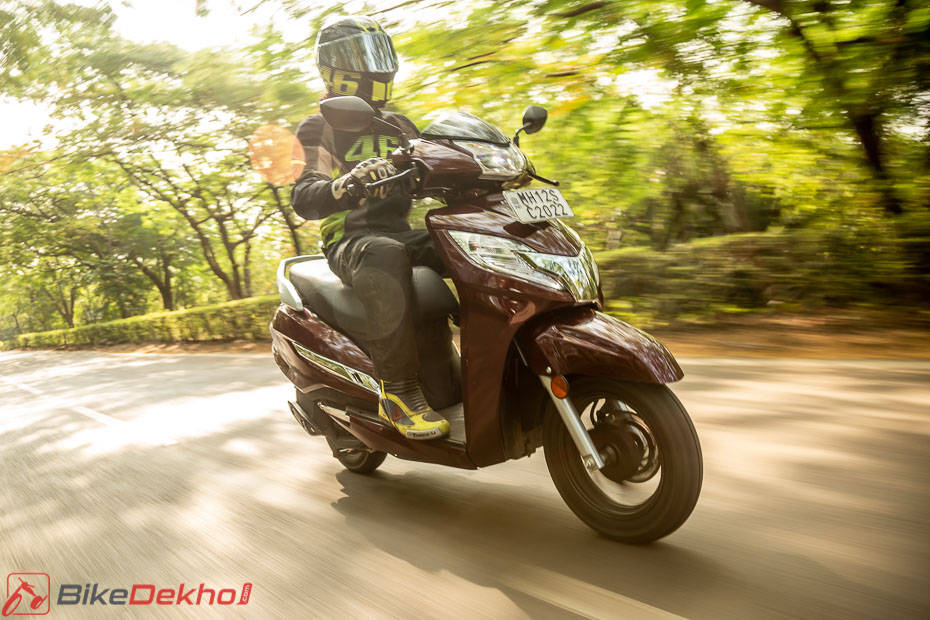 Looks like Honda has been on a roll as the company tallied 5.5 lakh unit sales of its total BS6-compliant lineup. This includes the Honda Activa 6G, Activa 125 BS6, Dio BS6, Shine BS6, SP 125, and the Unicorn BS6. It's an impressive feat considering on February 26, 2020, the company crossed the 3 lakh milestone. In December, the number stood at just 60,000 with only the Activa 125 BS6 and the SP 125 in its BS6 portfolio.
Honda had already revealed that all its four factories in India have started manufacturing only BS6-compliant two-wheelers. That means, we can expect the brand to launch the rest of the BS6 versions of its popular BS4-compliant models soon. In related news, the brand recently issued a voluntary recall for the Activa 6G, Dio BS6, and Activa 125 BS6 over an issue with the rear suspension. You can find more details here. Meanwhile, here's the brand's official press release regarding the sales milestone:
Press Release:
Honda 2Wheelers India's BS-VI sales cross 5.5 lac unit mark!
Becomes First two-wheeler brand to cross 5.5 lac BS-VI sales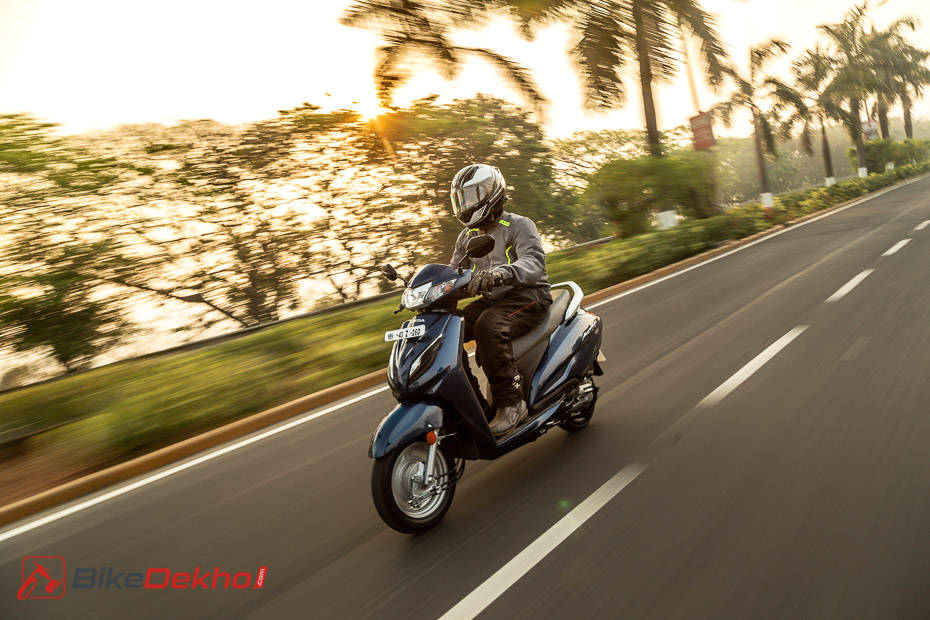 New Delhi, March 16, 2020: Further strengthening the BS-VI revolution in India, Honda Motorcycle & Scooter India Pvt. Ltd. (HMSI) crosses sale of over 5.5 lac BS-VI units. With the latest addition of Shine BS-VI and Unicorn BS-VI, Honda's BS-VI model line-up comprises 6 models namely Activa 125, SP 125, Activa 6G, Shine, Unicorn and Dio BS-VI.
Delivering on its commitment to start mass availability of BS-VI two-wheelers, Honda has successfully dispatched over 5.5 lac BSVI units. Honda continues to lead as the only two-wheeler manufacturer with six BS-VI compliant models (Activa 125 BS-VI, SP 125, Activa 6G, Shine, Unicorn and Dio BS-VI) available in the market.
Thanking India for embracing the BSVI transition with such excitement, Mr. Yadvinder Singh Guleria, Senior Vice President, Sales and Marketing, Honda Motorcycle & Scooter India Pvt. Ltd. said, "The launch of six BSVI compliant models offering many segment-first features has provided Honda with great momentum to leap ahead in the BSVI era. With customers appreciating our BSVI product line and additional benefits like 6-year warranty package (3 years standard + 3 years optional extended warranty), all our models have garnered tremendous response, helping Honda to become the first manufacturer crossing 5.5 lac BSVI mark."
#AQuietRevolution by Honda!
At the heart of #AQuietRevolution is Honda's all new BSVI engine with Enhanced Smart Power (eSP) technology. eSP integrates ACG Starter motor, reduced frictional losses with Programmed Fuel Injection(PGM-Fi). Since the World First to introduce PGM-Fi technology in 1982, Honda's PGM-Fi technology has won the trust of over 55 million customers in ASEAN region, and is now delighting India. Adding more new value are the many first-in-segment features, significant mileage-up (10% up in Activa 6G to 16% mileage up in SP 125)
1. The all new Activa 125 BSVI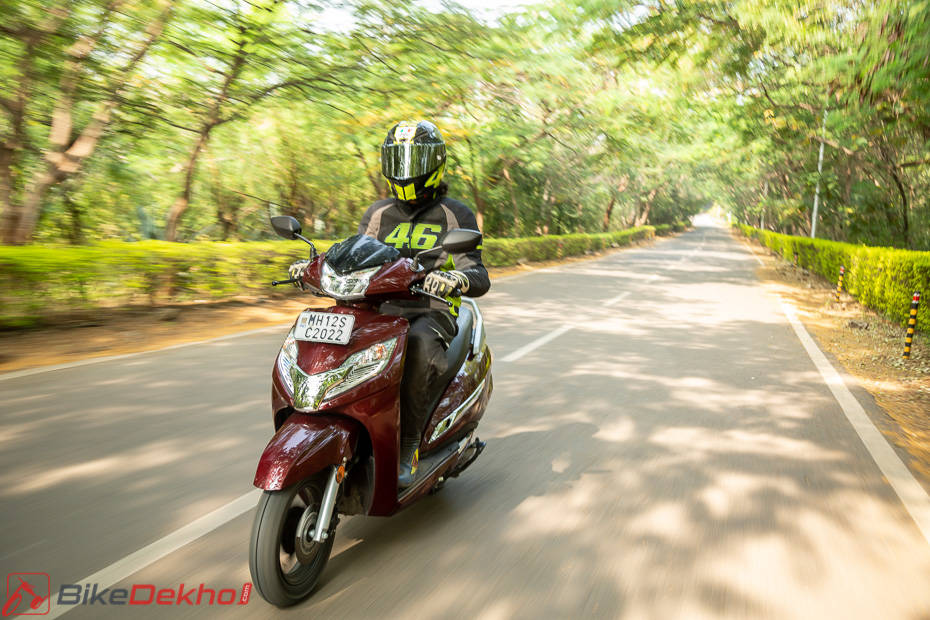 Developed with as many as 26 new patents*, Honda's trusted 125cc PGM-Fi HET engine boosted by the eSP technology promises 13% more mileage. Adding to this are 5 segment first features (Side Stand Indicator with Engine Inhibitor, digital analogue meter, integrated dual function switch & external fuel lid, Idling Stop System, front glove box for more storage.
2. SP125 BSVI – 'Strictly for the Advanced'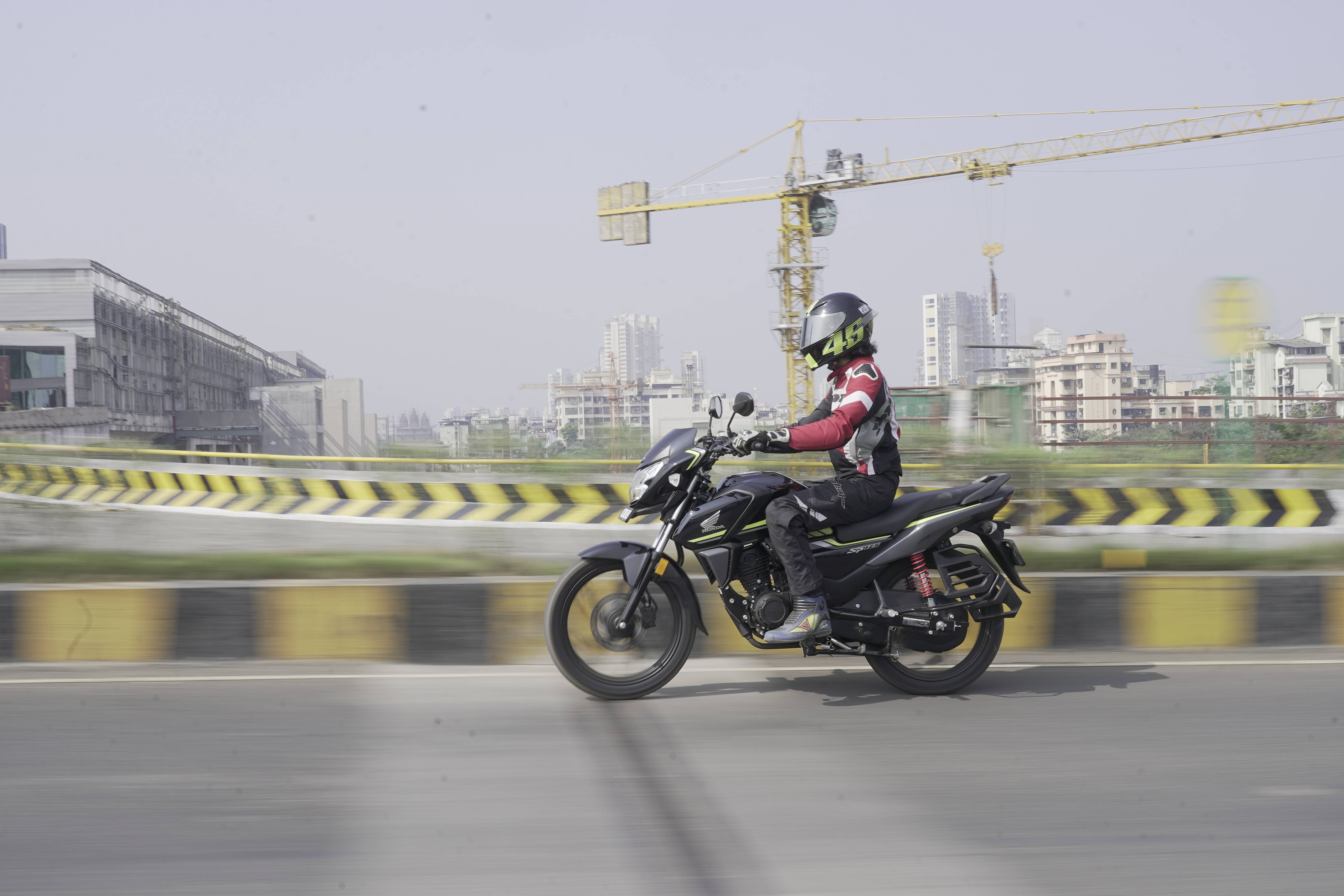 Honda's brand new SP125 is powered by 19 new patents*. The completely new 125cc HET engine with eSP technology delivers 16% more mileage and packs in punch with as many as 9 segment first technology & features in SP 125 (full digital meter, distance to empty, average fuel efficiency, real-time fuel efficiency, LED DC headlamp, Engine Start/Stop switch, Integrated headlamp beam/Passing switch, Eco Indicator, Gear Position Indicator).
3. Activa 6G – India celebrates 2020 with the Power of 6!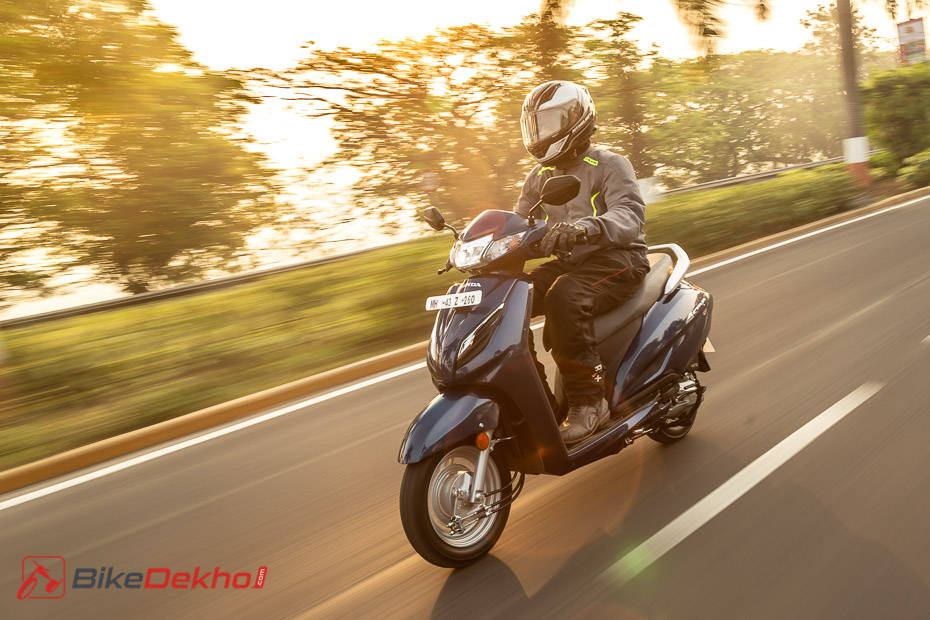 The all new 110cc HET PGM-Fi engine powered by eSP technology gives 10% more mileage. Activa 6G is a league ahead with as many as 26 patents* including ACG motor for silent start & World first enhanced Smart Tumble Technology (eSTT). Adding more value are 8 new additions (new telescopic suspension, new integrated dual function switch, new malfunction light, new engine start stop switch, external fuel lid, passing switch, DC LED headlamp, 3-step adjustable rear suspenson), best in segment ground clearance and the power of more (increased floor space, bigger 12 inch front wheel, longer wheelbase).
4. Keep Dio'ing it with Dio BS-VI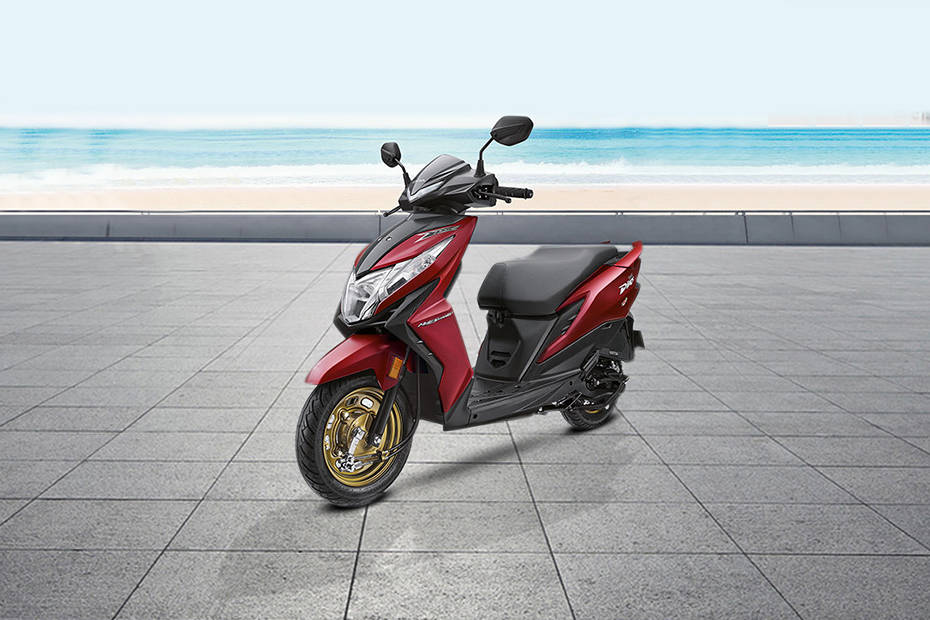 The Dio 2020 comes with as many as 20 patent applications and Honda's trusted 110cc PGM-FI HET engine with Enhanced Smart Power (eSP). Creating more excitement are 11 new technology & features (full digital meter, side stand indicator with Engine Cut-off, telescopic suspension, engine start/stop switch, integrated dual function switch, external fuel lid, passing switch, front pocket for convenient reachable storage option, DC LED headlamp, malfunction light and 3-step adjustable rear suspension).
5. Honda Shine 125 – 'AMAZING SHINE'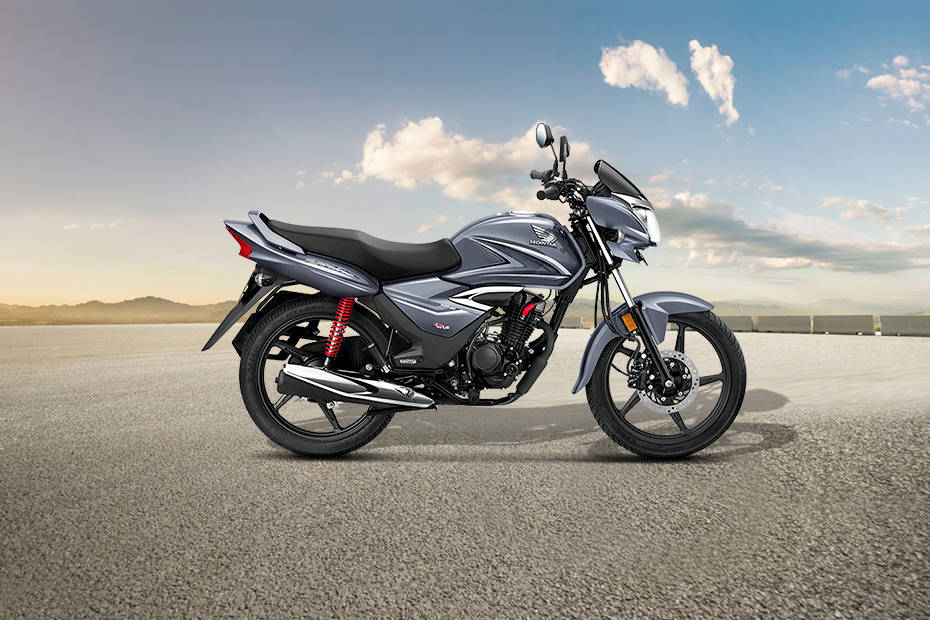 At the heart of Shine BSVI ticks Bharat Stage VI compliant Honda's trusted 125cc PGM-FI HET (Honda Eco Technology) engine, boosted by Enhanced Smart Power (eSP). Honda's latest technology and a host of new features like 5-Speed Transmission for smooth & efficient ride, make Shine BSVI ready for the next era of transformation. Engine Start/Stop switch offer conveninece of engine start/stop from single switch.
6. Honda Unicorn BSVI - 'BE A WING RIDER'

New Honda Unicorn BSVI comes equipped with advanced, efficient & smooth 160cc HET BSVI PGM-FI engine. It comes equipped with ABS (Anti-brake system) that gives an enhanced braking performance on the roads. The high performance Rear Mono Shock suspension is housed below the seat and mounted on the advanced tough and flexible diamond frame. It offers superior riding comfort and excellent stability. Additionally, Unicorn BSVI comes with Engine Stop Switch for the convenience of turning-off the engine on brief stops with the flick of a button.