Benelli TRK 502 Vs Kawasaki Versys-X 300 Vs BMW G 310 GS: Spec Comparison
Modified On Mar 20, 2019 By Benjamin Noel Gracias for Benelli TRK 502
We peg the upcoming TRK 502 against the competition on paper

Benelli is all set to launch its mid-capacity adventure motorcycle this February. There will be two variants coming: the TRK 502 and the more off-road focussed TRK 502 X. While the more expensive X will go up against the larger Kawasaki Versys 650 and Suzuki V-Strom 650 XT, the base TRK 502 will face heat from the Kawasaki Versys-X 300 and BMW G 310 GS. So will the TRK 502 offer better value given its additional engine capacity or are the smaller Versys and GS better buys? Here is a spec comparison of the three. Let's start with the design.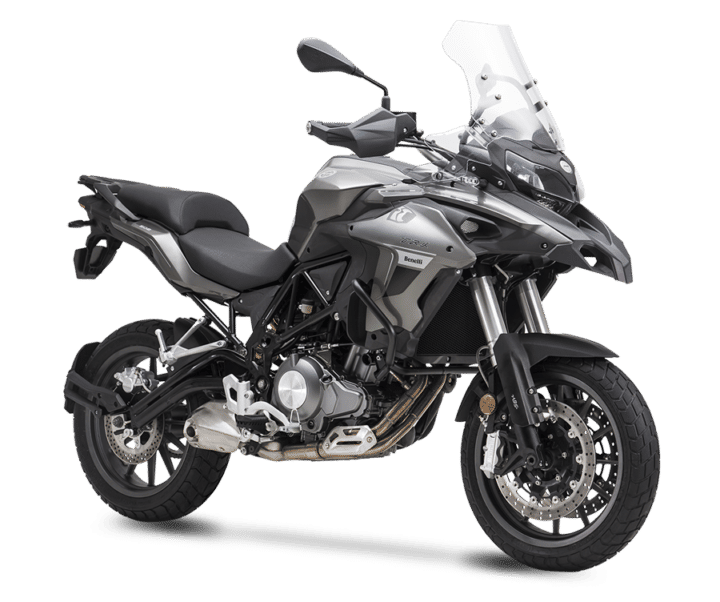 Design and features:
The Benelli TRK looks the largest here thanks to its beefy bodywork. In comparison, the Kawasaki Versys-X300 and BMW G 310 GS look more compact. Of the three, it is the TRK 502 and Versys-X that look like proper ADV's. The TRK more so thanks to its extended front beak, and tall windshield. The BMW meanwhile looks more stripped down but that could be a good thing as it has less weight to lug around.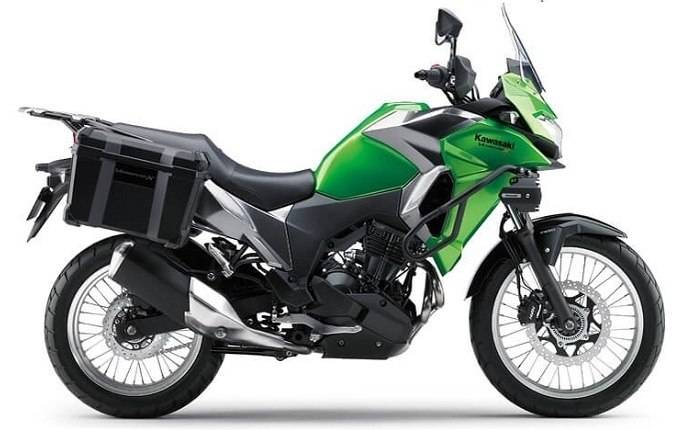 In terms of features, the TRK 502 gets twin headlamps with LED DRLs and LED tail lamp, a semi-digital instrument console, engine crash bars, knuckle guards and mounts for saddle bag and top box. The Versys-X has a conventional headlamp but gets twin LED fog lamps mounted on a crash bar that goes around the fairing and forks. It also gets a side mounted saddlebag as standard fitment. Like the TRK, it also gets a semi-digital instrument console. Knuckle guards and a plastic engine protector are standard as well. The Versys-X is the only bike here to feature spoked wheels. The BMW offers the least amount of features. It gets a conventional headlamp and LED tail lamp and the only protection comes in the form of a plastic sump guard. It gets a full-digital instrument console, though. Where it impresses is in the quality front, with impeccable fit-and-finish and plastic panels that would be at home on litre class bikes.
Here, the TRK 502 looks the best though the Versys X-300 edges forward in terms of features.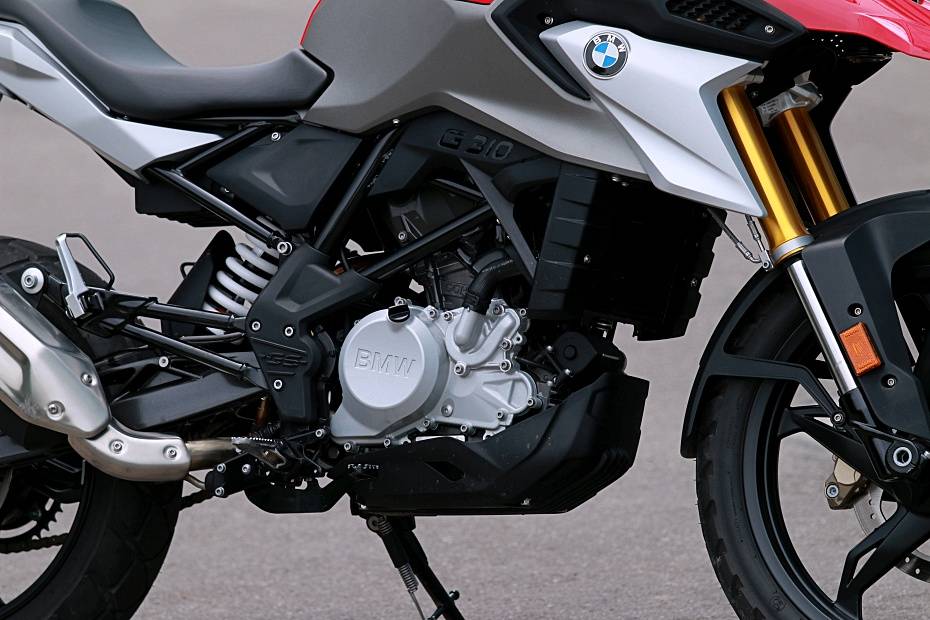 Powertrain:
| | | | |
| --- | --- | --- | --- |
| | Benelli TRK 502 | BMW G 310 GS | Kawasaki Versys X-300 |
| Engine | 499.6cc, in-line two-cylinder, liquid-cooled engine | 313cc, single cylinder, water-cooled engine | 296cc, parallel-twin, liquid-cooled engine |
| Power | 47.5PS at 8500rpm | 34PS at 9500 rpm | 40PS at 11,500 rpm |
| Torque | 45Nm at 5000rpm | 28Nm at 7500 rpm | 25.7Nm at 10,000 rpm |
| Transmission | 6-speed | 6-speed | 6-speed |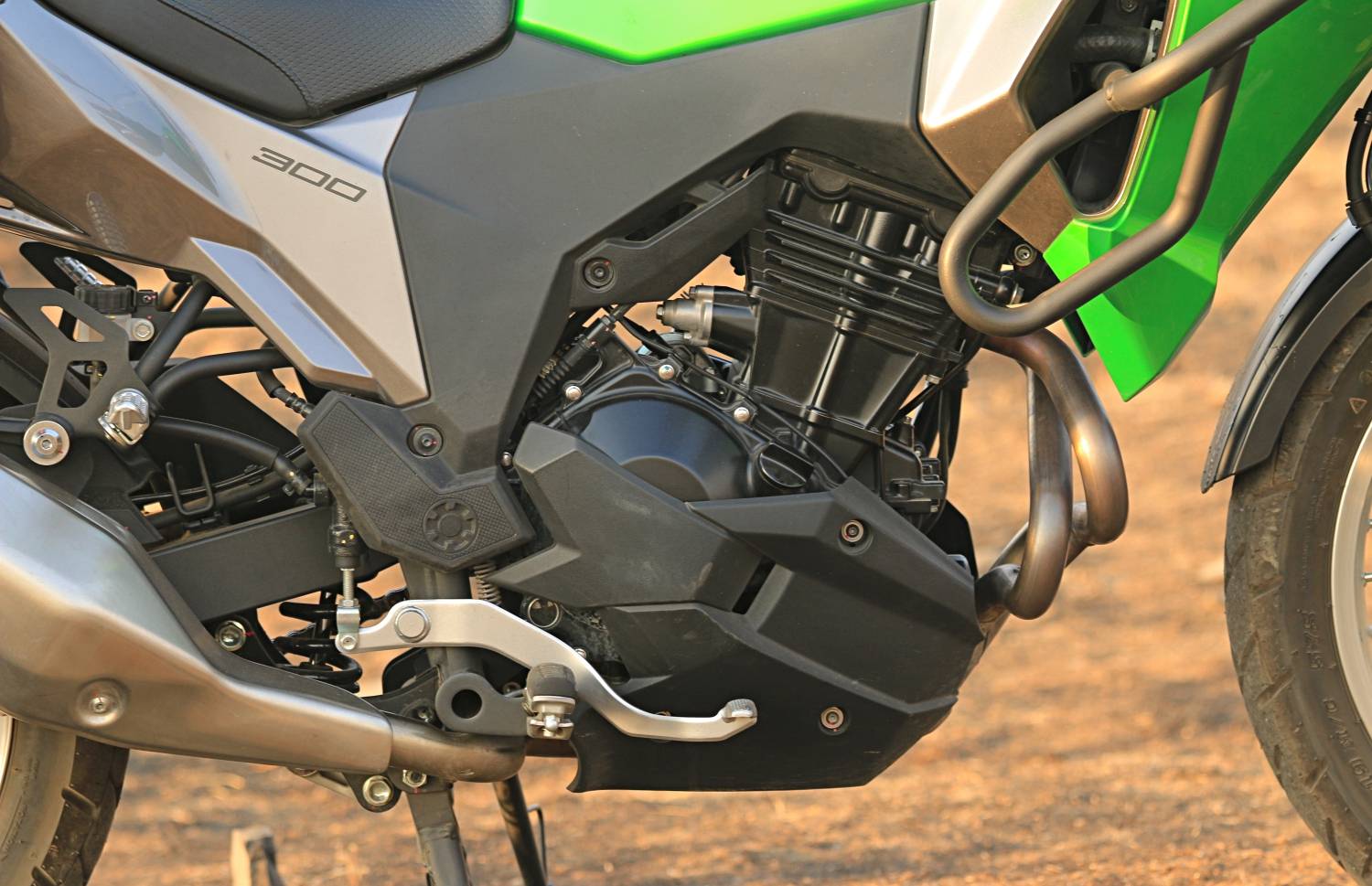 On paper, the TRK 502 impresses not just with the highest power and torque output here but also that is delivered at the lowest revs. That should translate to usable power not just in the city but also on off-road patches. Like the Versys-X, the TRK also has a parallel twin engine layout, which should provide it a relatively stress-free ride out on the highways. The Kawasaki Versys has a refined powertrain though it could do with more bottom-end grunt. However, it does get a larger rear sprocket for better initial acceleration. Meanwhile, the G 310 GS' single-cylinder unit offers good bottom- and mid-range grunt but suffers from vibrations at speeds above 100kmph. Overall, the TRK 502 promises the best of both worlds, on paper at least.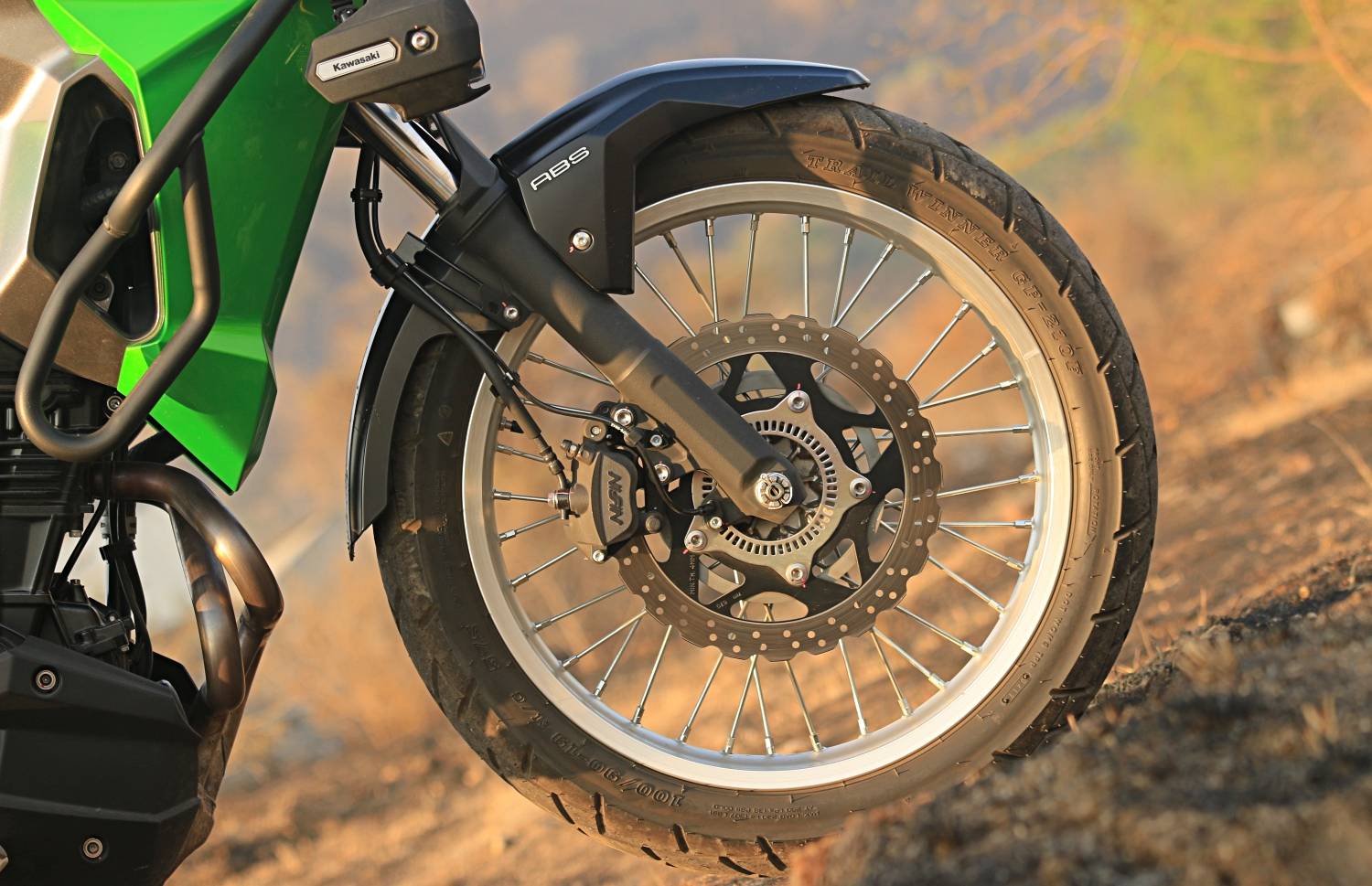 Underpinnings:
Benelli TRK 502
BMW G 310 GS
Kawasaki Versys X-300
Frame
Steel Trestle
Tubular steel frame with bolted-on rear frame
Tubular backbone, high-tensile steel
Suspension

Front - 50mm adjustable upside-down forks with 135mm of travel

Rear - Monoshock

Front - 41mm upside-down forks, with 180mm of wheel travel

Rear - Monoshock with 180mm of wheel travel

Front - Telescopic Forks with 130mm of wheel travel

Rear - Gas-charged monoshock with 148mm of wheel travel

Brakes

Front - Twin 310mm discs

Rear - 260mm disc

Front - 300mm disc

Rear - 240mm disc

Front - 290mm disc

Rear - 220mm disc

Fuel Tank Capacity
20-litres
11-litres
17-litres
Wheelbase
1525mm
1420mm
1450mm
Seat Height
800mm
835mm
815mm
Kerb Weight
213kg
169.5kg
184kg
Front Wheel
120/70-ZR17 (Optional 110/80 – R19)
110/80 R19
100/90-19M/C 57S
Rear Wheel
160/60 - ZR17 (Optional 150/70 – R17)
150/70 R17
130/80-17M/C 65S
Length x Width x Height
2170mm x 912mm x 1235mm
2075mm x 880mm x 1230mm
2170mm x 940mm x 1390mm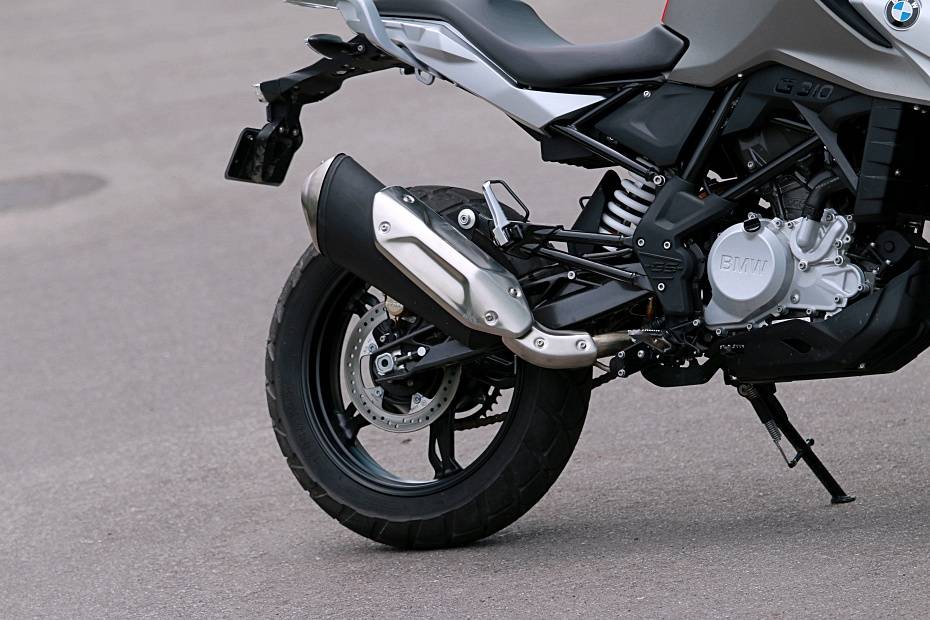 Given the adventure touring nature of these bikes, they are expected to travel long distances without stopping. The TRK 502's 20-litre fuel tank should help it travel the farthest on a tankful followed by the Versys-X with its 17-litre fuel tank. The G 310 GS here disappoints with its 11-litre fuel tank that is tiny by ADV standards.
The TRK 502 also impresses with its low 800mm saddle height, which should make it accessible even to average-sized riders. In comparison, the Versys-X has a 15mm taller seat followed by the G 310 GS, whose seat height is the tallest at 835mm. The GS, however, has a narrower front seat profile which allows you to place both feet on the ground even if you are an average-sized rider.
Where the TRK 502 disappoints is the high 213kg kerb weight, which feels portly compared to the Versys-X' 184kg and G 310 GS' 169.5kg kerb weights. That is expected given the TRK's larger frame and bodywork. However, it is lighter than 650cc ADV's sold in India.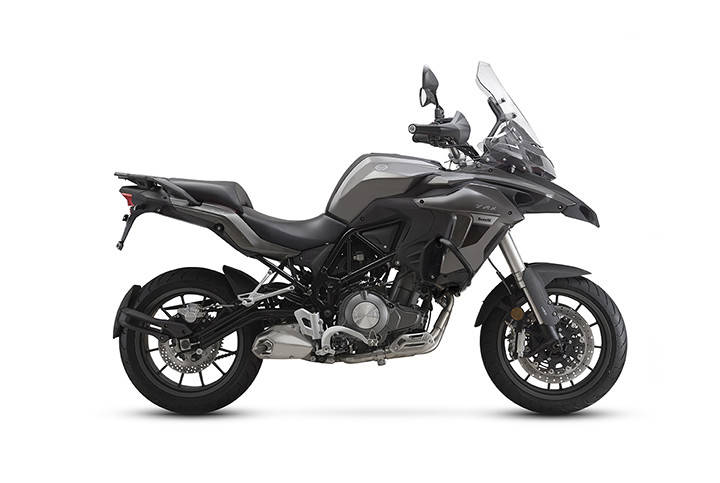 When it comes to off-road riding, the TRK misses out a bit with its smaller suspension travel and 17-inch alloy wheels. You do have an option to upgrade to 19-inch spoke wheels from the higher-spec TRK 502 X. The setup should work well on the road with the adjustable front suspension setup. The G 310 GS offers the highest suspension travel here. It comes with an off-road friendly setup with 19-inch front and 17-inch rear alloy wheels. The Versys-X gets a conventional front suspension setup with slightly better wheel travel than the TRK 502. It is also the only one here with spoked wheels, which is a tad more reliable setup while riding off-road.
Here, each bike comes with its own merits. But we would stick with the TRK 502 as you have more suspension adjustability and the option to upgrade to larger spoke wheels.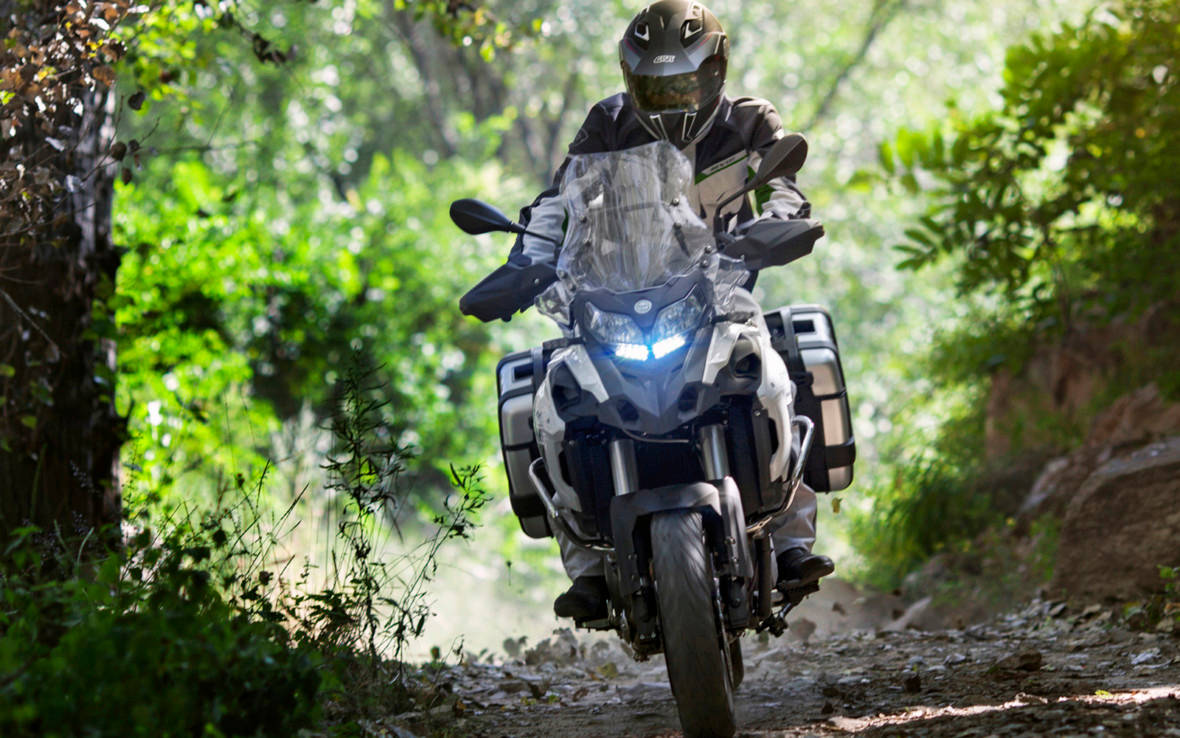 Verdict:
| | | | |
| --- | --- | --- | --- |
| Pricing | Benelli TRK 502 | BMW G 310 GS | Kawasaki Versys X-300 |
| Price (ex-showroom Delhi) | Rs 5 lakh (est) | Rs 3.49 lakh | Rs 4.69 lakh |
In terms of pricing, the BMW, G 310 GS is the most affordable bike here. When it comes to ADV's though, it loses out on a lot of features. The motor offers good grunt but makes sustained high-speed touring troublesome. Even with its premium built quality, it feels grossly overpriced for a single-cylinder offering and that proves to be its undoing here. The Versys-X 300 proves to be a larger disappointment when you consider its asking price, which is absurdly high for a 300cc ADV. In comparison, the TRK 502's expected price tag of around Rs 5 lakh makes it fantastic value. You get a lot in terms of features, more performance and suspension adjustability for different terrains. We will be riding the TRK 502 next month and will be able to give a better perspective on the bike then. Until then, the Benelli TRK 502 sounds like the better deal, on paper at least.