Top 5 Premium Electric Scooters With Longest Warranty Periods: Bajaj Chetak, TVS iQube, Simple One And More
Modified On Aug 20, 2021 05:13 PM By Punya Sharma for Ather 450X
Buying one is easy, but which electric scooter offers the most worry-free experience post purchase?

In recent times, the electric scooter segment has well and truly heated up with premium offerings at pocket-friendly prices. A key factor when buying a two-wheeler is after sales service, primarily warranty period. So we list the premium scooters that come with the highest warranty periods:

Ather 450X - 3 years/ Unlimited km
The Ather 450X comes with a 3-year warranty for the battery. More importantly, Ather offers unlimited mileage, meaning as long as your Ather 450X isn't older than three years, you can run it as much as you want and if there's any issue with the battery, it'll be covered under warranty. According to Ather, the 450X's battery is built to last 50,000km, which should ideally take at least 5 years under normal usage.
The Ather 450X is available in 11 cities as of now: Bengaluru, Chennai, Hyderabad, Delhi, Mumbai, Pune, Kochi, Kozhikode, Kolkata, Ahmedabad, and Coimbatore.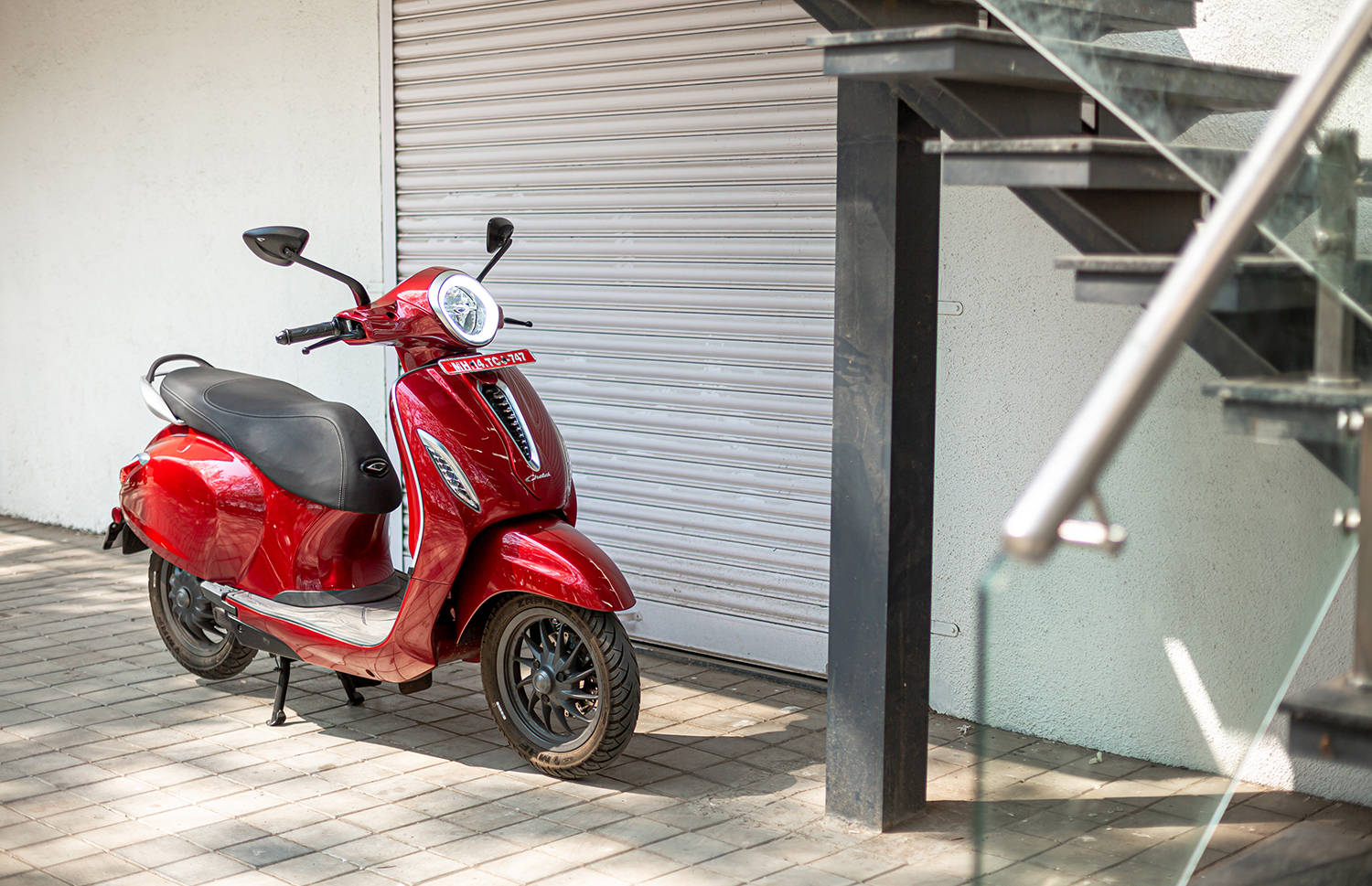 Bajaj Chetak - 3 years/50,000km
Next up is the Bajaj Chetak, offering a warranty of 3 years or 50,000km (whichever comes first) for both the scooter and the battery. However, one shouldn't worry as the Chakan-based manufacturer claims the Chetak's battery can last 7 years or 70,000km as long as the owner ensures it is kept charged above 15 percent and used regularly. Meanwhile, the tyres and the auxiliary battery have a warranty of 12 months and 18 months, respectively.
The Chetak is only on sale in Bengaluru and Pune as of now, which means even if you buy one, claiming warranty will be a task.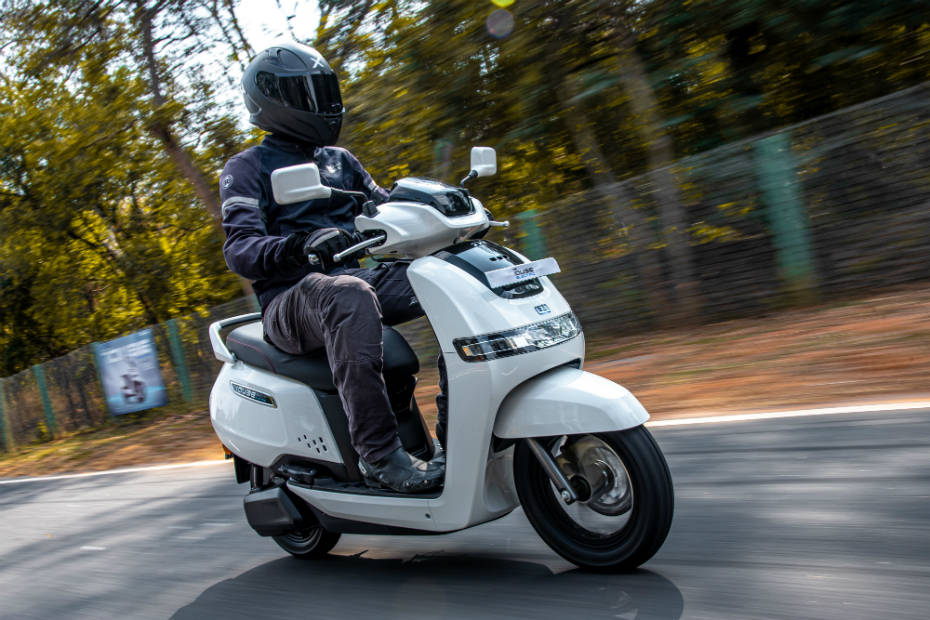 TVS iQube Electric - 3 years/50,000km
The TVS iQube Electric is on par with the Chetak in terms of warranty. It also offers 3 years/ 50,000km warranty for the scooter, which includes the vehicle, battery, motor, controller, and charger. Also, if you get a home charger installed, TVS provides a 1-year warranty for it too. The Hosur-based company hasn't mentioned any 'ideal' lifespan for the iQube's battery, though.
The iQube Electric is available only in six cities: Bengaluru, Pune, Delhi, Kochi, Chennai, and Coimbatore.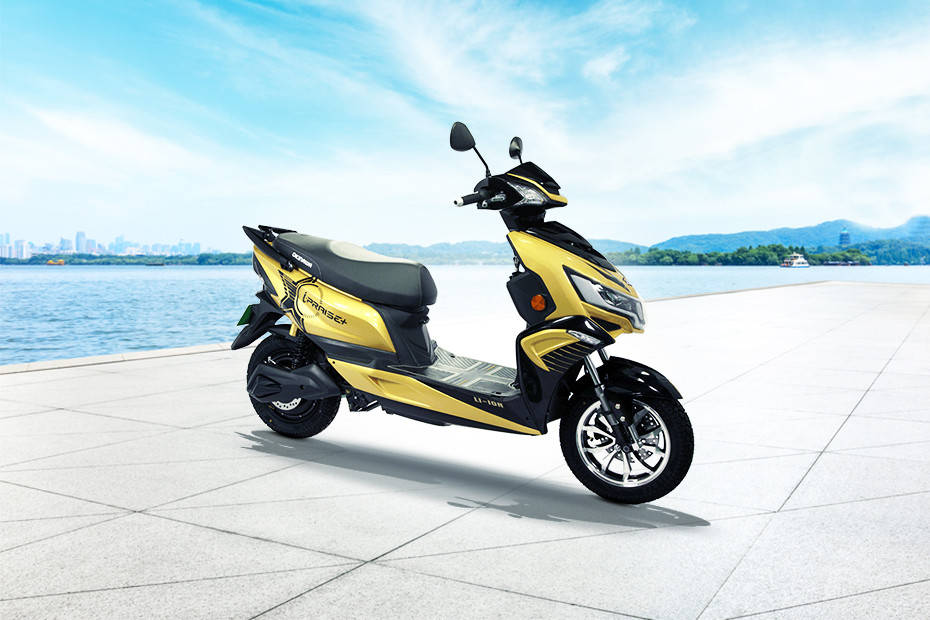 Okinawa iPraise Plus - 3 years/30,000km
Next in line is Okinawa Autotech's iPraise Plus. The company sells it with a warranty of 3 years for the battery while parts including the motor, controller, frame assembly, cone set, swingarm, and handlebar are offered with a 3 year/30,000km warranty, whichever comes first. Among all the scooters here, Okinawa offers the most detailed explanation about what all is and isn't covered under warranty, which is crucial information for customers.
The Okinawa iPraise Plus is arguably the most widely available e-scooter here as it is sold throughout India.

Simple One - 3 years
While this was skipped during the launch event, Suhas Rajkumar, the CEO of Simple Energy, has recently revealed the Simple One will come with a 3-year warranty for both the scooter and the battery. Details are yet to be revealed but this does give the Simple One an edge over the Ola S1, since there's been no warranty information about that yet.
The e-scooter will be available in Bengaluru and will reach 75 cities in 13 states in the next three to seven months.