More Affordable Ather 340 Discontinued
Published On Sep 18, 2019 By Gaurav Sadanand for Ather 450
The model has been discontinued reportedly due to a lack of demand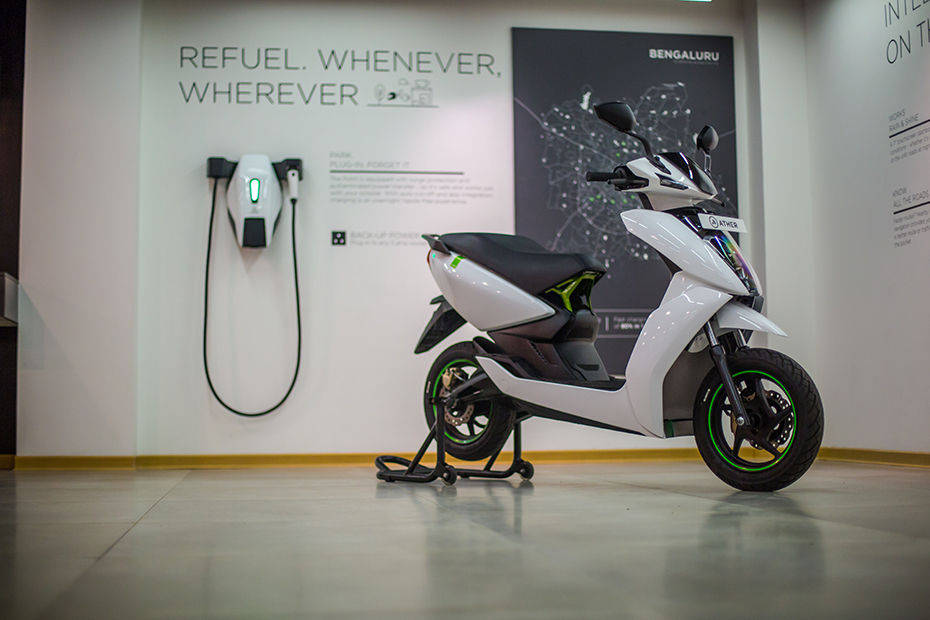 Bengaluru-based electric two-wheeler manufacturer Ather has announced that it will be discontinuing its lower-spec Ather 340 model due to lack of demand. According to the brand, 99 per cent of its customers prefer the top-of-the-line Ather 450, over the 340.

Admittedly, keeping the throttle pinned on the Ather 450 does translate to a lower claimed range of about 65km in Ride mode. The number drops down even further to about 55km in Sport mode, which enables the scooter to reach a top speed of 80kmph. In a bid to make the Ather 450 more efficient, the company has released a new OTA (Over The Air) update which offers a third mode called 'Eco'. In essence, the new mode restricts the speed to 50kmph and offers a higher claimed range of 75km per charge.

Other than this, the company has also worked on improving the user experience of the vehicle and reduced the motor fan noise which seemed to trouble Ather customers. The Ride Statistics section on the app will show the predicted range for the scooter in Eco mode based on your riding behaviour. Eco mode range can also be measured using one of the tripmeters.
The manufacturer also recently introduced a home charger called the 'Dot' for its customers in Bengaluru and Chennai. What also comes as a relief is the revised prices for the Ather 450 which is around Rs 9,000 more affordable than before thanks to reduced GST on EVs.