Yamaha Fascino 125 Hybrid vs TVS NTorq 125 Race XP: Performance Numbers Compared
Published On Sep 11, 2021 10:36 AM By Gaurav Sadanand for Yamaha Fascino 125
A real-world performance comparison between two potent 125cc scooters. Which one's better?

Yamaha upped the ante with the newly updated Fascino 125 Hybrid. It's quicker, more fuel-efficient, and packs a decent set of features too. But can it hold a candle to the new and improved TVS NTorq 125 Race XP? Here's a real-world performance comparison that will settle any debate once and for all.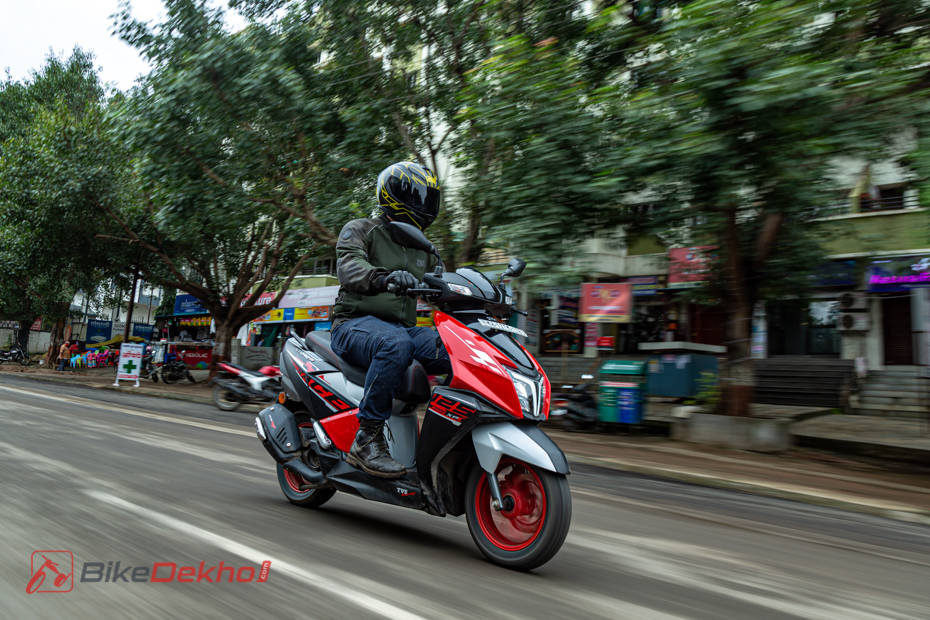 The NTorq Race XP is fast! It's, in fact, over 3 seconds quicker than the Race Edition, so you'd expect it to obliterate the 2021 Fascino, wouldn't you? But that's not the entire story. You see, even though the NTroq wins every acceleration run, the Fascino isn't far behind. The difference is down to 0.73 seconds in the dash to 60kmph.
That said, the performance advantage on the NTorq becomes pretty evident while gunning to 80kmph. Here's where it pulls away and posts a lead of over 1.5 seconds.

The NTorq may have won in terms of pure acceleration, but the Fascino does have a few tricks in its playbook to help claw itself back into the game. The Fascino is powered by a mild-hybrid motor (that essentially uses an onboard lithium-ion battery) and the Smart Motor Generator (SMG) that functions as an electric motor assist.
This essentially fills in the torque lag ICE engine's are usually known for, offering a smoother power delivery. As a result, the Fascino has enough mid-range grunt for quick overtakes. And that's pretty evident in our roll-on acceleration tests. The difference between the two scooters is just 0.07 seconds.

The larger 220mm front petal disc on the NTorq helps put the anchor down 3.26 meters before the Fascino.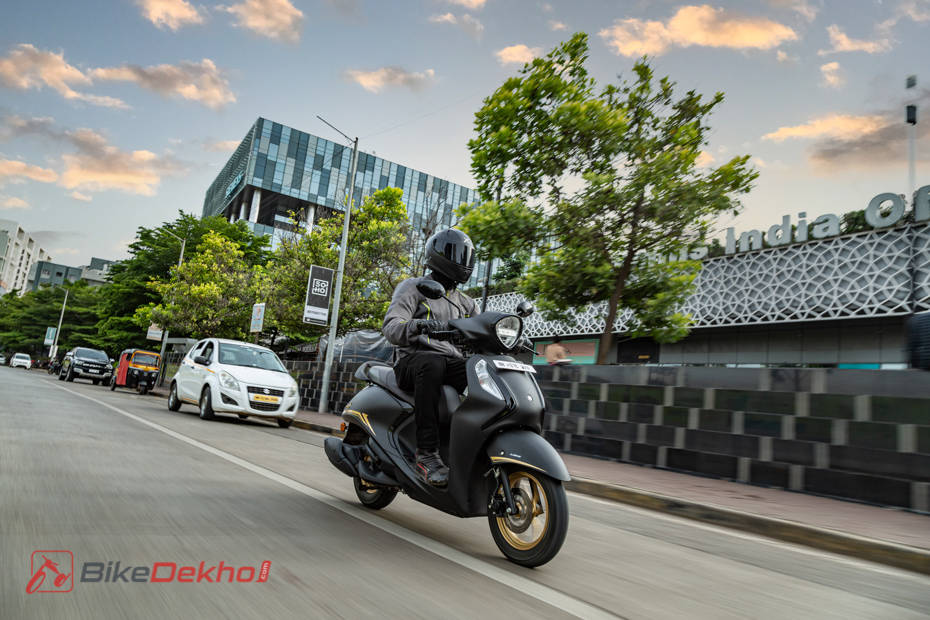 This is where the Fasicno's Hybrid tech really comes into its own. Our city fuel-efficiency runs had the hybrid system extract around 3kmpl more than the outgoing Fascino, which was already the most fuel-efficient scooter we'd tested in the 125cc scooter space. The NTorq managed to return a decent 54.33kmpl in Street mode.