Fame-II Boosts Government Plans For Electric Vehicles Charging Infrastructure
Modified On Mar 1, 2019 By Benjamin Noel Gracias for Ather 340
The upcoming scheme focuses on setting up and strengthening EV charging infrastructure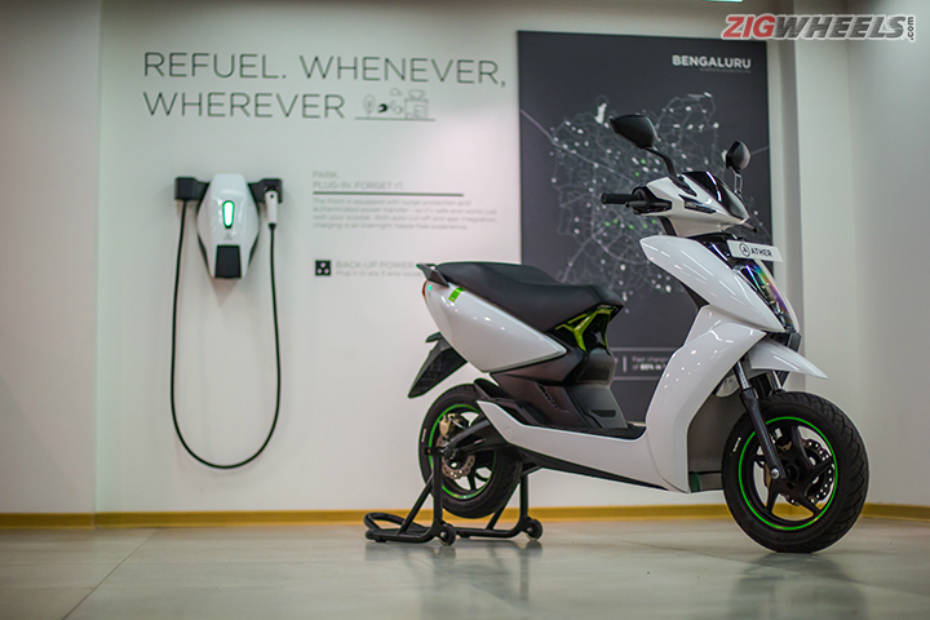 The second phase of FAME has been given a green light by the government and will go live from 1 April 2019.
A budget of Rs 10,000 crore has been set aside for FAME-II.
Charging stations to be set up at every 25km along major highways.
Plans to set up 2,700 charging stations with one each in a 3x3km grid are also in progress.

In a big boost to electric mobility in India, the second phase of Faster Adoption and Manufacturing of (Hybrid &) Electric Vehicles (FAME-II) has been approved by the government and will go into effect from 1 April 2019. It will expand on the previous scheme and will benefit upto 10 lakh two-wheelers, 5 lakh three-wheelers, 55,000 four-wheelers and 7,000 buses. Vehicles using battery technologies like lithium ion batteries will be eligible for incentives.
This time around though, the main focus will be on setting up charging infrastructure in the next three years. A budget of Rs 10,000 crores has been allocated for FAME-II, significantly higher than the Rs 895 crore sum allocated for Fame-I.
Also read: Ather 450 Electric Scooter: First Ride Review

Plans are in progress to set up close to 2,700 charging stations in metros and eventually have at least one charging station in every 3x3km grid. Charging stations are also proposed to be set up at every 25km on both sides of highways connecting major cities. As far as three- and four-wheelers are concerned, mainly, incentives will be offered for public transport and or commercial vehicles. For two-wheelers, however, the incentives will be focused on private vehicles.
The focus towards setting up charging stations is in line with Gadkari's statement last year where he had ruled out monetary incentives to EV makers and had said that the government will rather stay committed to increasing demand for them by offering necessary infrastructure.
Also read: Exchange Your Old Two-wheeler For A New Hero Electric Scooter, Get Rs 6000 Cash On Top

In fact, electric two-wheelers are already being used in Navy and Air Force zones and government campuses. Not just that, they are also being used by government personnel for daily duties. It is not just government agencies that are pushing towards electric scooters. Some large private sector companies are also investing in fleets of electric two-wheelers for campus mobility as a part of their CSR initiative. In fact, the low cost of running is another bonus which has led a number of small businesses and even courier companies to switch to electric two-wheelers. Even big rental companies like Zoomcar are using hundreds of Hero Electric two-wheelers for bike rentals.
Also read: Buying The Ather 340: Lease Vs Loan - Which is Cheaper?

The biggest challenge that most electric two-wheeler manufacturers face is getting the customer used to the idea of owning an electric two-wheeler. To get the ordinary citizen get over his apprehension of electric scooters, the government is stepping up to provide e-scooters on rent for a shorter duration at a nominal fee. One such example is the Pune Municipal corporation which is set to initiate a project where customers can rent electric-two wheelers for a shorter distance at a nominal fee, the same way they would rent bicycles. The two highlights of this project is that usage of the scooter is free for the first 15 minutes with a nominal Rs 1.50 charge after that and will be available even for those without a driving licence.
Also read: Ather 340 vs Honda Activa 5G DLX: Running Cost Analysis
Courtesy: auto.economic times