Custom Royal Enfield Interceptor 650, Continental GT Unveiled
Modified On Jun 17, 2019 By Alpesh Rajpurohit for Royal Enfield Interceptor 650
Royal Enfield brought its A-game at the 2019 Wheels and Waves festival in France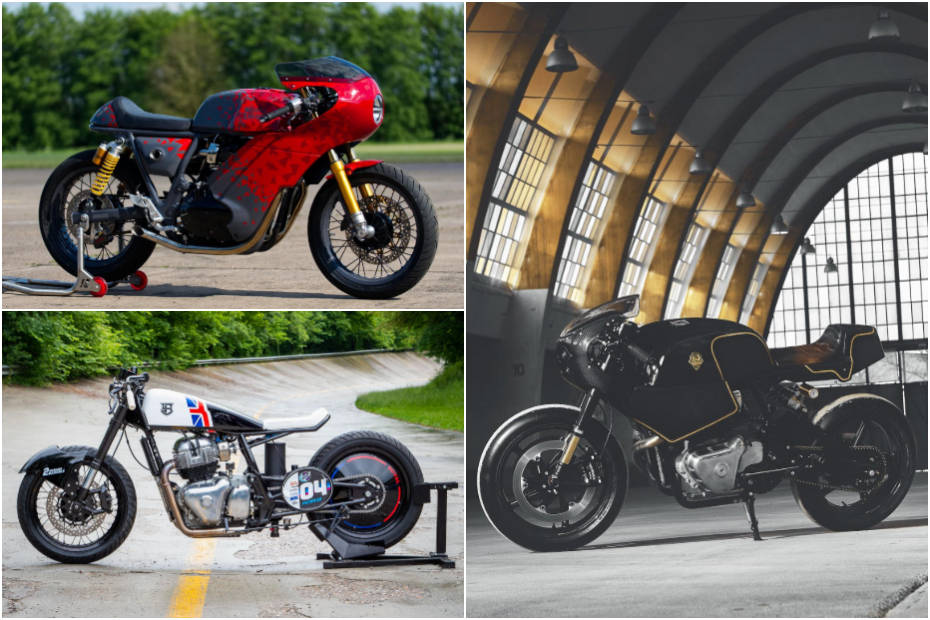 It's been more than six months since Royal Enfield launched its flagship motorcycles, the Interceptor 650 and the Continental GT. Since then, we have seen numerous custom 650 twins. Now, Royal Enfield has unveiled a couple of custom 650 twins and a modified Himalayan at the 2019 Wheels and Waves festival, an event held in Biarritz, France, focused around custom and vintage motorcycles. Here's a quick look at what they've come up with.
BAAK Motocyclette:

This custom motorcycle has been jointly developed by Royal Enfield and BAAK Motocyclette. Based on the Interceptor 650, it features the same powertrain and underpinnings as the standard model. However, to make it look like a proper 70's era motorcycle, Royal Enfield and BAAK Motocyclette have made some cosmetic changes which makes it look quite elegant. For starters, it gets a red and white paint and a custom-made long handlebar -- and if you notice, it barely has any switches on it. Other changes include a single-pod instrument cluster, different headlight and a custom seat.
Also read: Here's A British Take On A 650cc Scrambler From Royal Enfield
Nought Tea GT

Who would've thought that the Continental GT could be turned into a track motorcycle? Called the Nought Tea GT, this custom bike is the brainchild of Royal Enfield and Harris Performance. To make it race-ready, both companies have made some significant changes to the standard Continental GT. It gets low-set handlebars, rear-set pegs for an aggressive riding position, Ohlins suspension setup at both ends, new exhaust pipes, grippy tyres and a custom old-school fairing. We don't know about you but this fully faired version of the Continental GT looks incredible to us! And Royal Enfield should really think about bringing this one-off concept into reality.
Two Smoking Barrels X Sinroja For The Sultans Of Sprint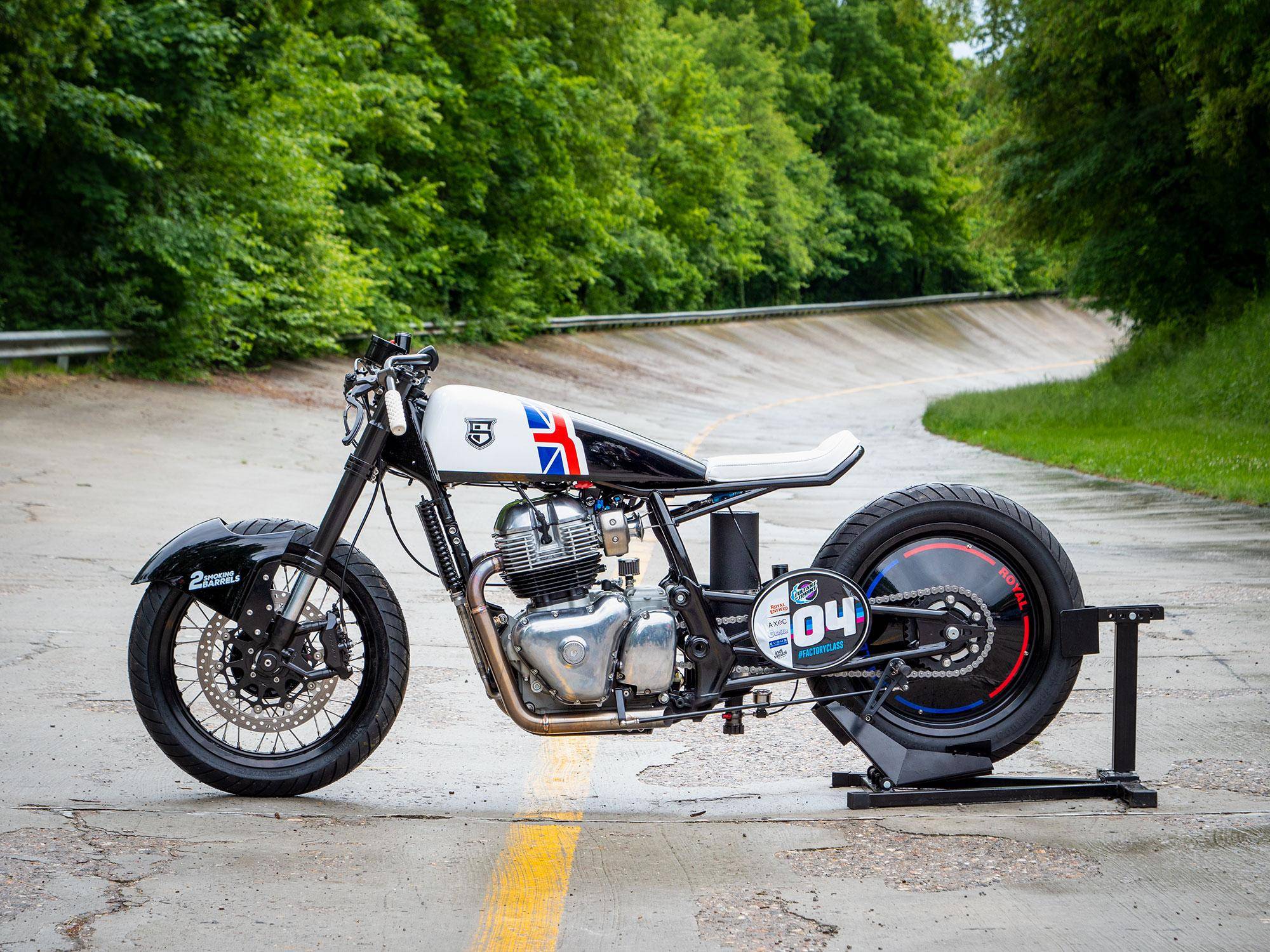 Quite a mouthful, isn't it? Generally, drag racers have more power than the model on which they are based. Not in this case though. Based on the Continental GT, this custom motorcycle has similar power output as the standard model (47.6PS and 52Nm). But the company behind this, Sinroja Motorcycles, went all out with the weight shedding process. After removing most of the body parts, the custom house has brought down the weight from 198kg to just 150kg!
Additionally, it features an extended swingarm, a custom fuel tank and a low-set handlebar. Royal Enfield says that the Two Smoking Barrels X Sinroja For The Sultans Of Sprint is designed to race against the high-horsepower competition and that it's 'a real David in a field of Goliaths'.
Midas Royale:

The Midas Royale is another fine example of how you could customise your Continental GT. However, if you're planning to do something like this, then you need to add extra zeros before you sign the dotted lines. The Midas Royale features carbon fibre body panels and wheels and gold pinstriping. Even the cycle parts are top-shelf. For instance, it gets Ohlins suspension, Beringer brakes, slick tyres and a SC-Project exhaust system. We have seen a number of custom Continental GTs but the Midas Royale definitely takes the cake for us.
MJR Roach:

Along with the 650 twins, Royal Enfield also brought an apocalypse-ready Himalayan. Dubbed the MJR Roach, it is equipped with knobby tyres (front and back), USD fork at the front and a custom aluminium single-sided swingarm. However, its party piece is that it gets a turbocharger! Now, the company hasn't revealed the actual power figures yet, but we expect that it'll be higher than the standard Himalayan's, which pumps out 25PS and 32Nm of torque. Royal Enfield says, "MJR Roach is ready for whatever dystopian future your imagination can throw at it!" And by looking at it, we think they might be right.